Great Decisions
Discussion Series
Spring 2015 and Beyond

Great Decisions
Discussion Series
Presented by
The Lowell Institute
WorldBoston is pleased to announce a new partnership with Suffolk University, our venue host for the upcoming season of
Great Decisions! T
he series will be held at an excellent location on the school's downtown campus.
As always, Great Decisions is free and open to the public, thanks to generous support from our funder, The Lowell Institute. Food and refreshments will be served at each installment.
Save the Date!
India Changes Course
March 26 (Thursday)
6:00 - 7:30 pm
Subsequent spring installments will occur on the following Thursdays, each from 6:00 - 7:30 pm:
April 23,
May 28,
June 25
Additional topics in 2015:
U.S. Policy Toward Africa
Russia and the Near Abroad
Privacy in the Digital Age
Sectarianism in the Mideast
We look forward to seeing you there! Spring installments will occur at:
Suffolk University

Rosalie K. Stahl Center, Amenities Room (1st floor)
73 Tremont Street
Boston 02108 (Map & Directions)
You can support our work without even leaving your desk! By spreading the word about WorldBoston, you help us reach new audiences and bring in new members and citizen diplomats. Here are a few of the places you can find us online:
Keep up-to-date on upcoming international visitor projects and WorldBoston events, and now follow our blog right on
worldboston.org!
Get the latest on WorldBoston events and visitor programs, find out who else in #Boston is a citizen diplomat and learn about the work of our partners in the U.S. and beyond.
For pictures, news articles, videos, and relevant announcements about WorldBoston events and international visitors.

The International Visitor Leadership Program (IVLP) is the U.S. Department of State's premier professional exchange program and WorldBoston's main Citizen Diplomacy partner.
Launched in 1940, the IVLP is a professional exchange program that seeks to build mutual understanding between the U.S. and other nations through carefully designed short-term visits to the U.S. for current and emerging foreign leaders. These visits reflect the International Visitors' professional interests and support the foreign policy goals of the United States.
The U.S. Department of State's Bureau of Educational and Cultural Affairs funds and administers the IVLP. In doing so, the Bureau enters cooperative agreements with National Program Agencies, a group of private, not-for-profit organizations based in Washington, D.C., that design and implement national IVLP itineraries.
In addition to the National Program Agencies, the International Visitor Leadership Program relies on the commitment and skills of local community organizations across the U.S., known as Centers for International Visitors (CIVs). Under the professional association of Global Ties U.S., local CIV members develop professional programs, arrange cultural activities, and provide home hospitality for international visitors.
WorldBoston is part of the Global Ties network of more than 90 CIVs in 45 states.
March at WorldBoston
Updates from the Office
After opening the year with exciting speaker programs on combating global corruption, the future of Egypt's revolution, and doing business in today's Russia, we are pleased to announce a spring season full of inspiring events and international visitors, supported by talented new members of the WorldBoston team.
Global Education
The Great Decisions Discussion Series will soon commence its 2015 season. Thanks to Suffolk University, and our series sponsor, The Lowell Institute, we will be continuing this always-popular series at a very convenient and attractive location, free of charge to attendees. See sidebar for more details.
Our flagship youth program Academic WorldQuest is also in full swing, with teams preparing for WorldBoston's local competition on Saturday, March 28. The event will be held at Bridgewater State University, and will feature an inside look at
Project EarthView
!
Teams of high school students will compete in ten rounds of questions on a range of timely international issues, with the winning team traveling all-expenses-paid to the nationals in Washington, D.C. There is no cost to register, and lunch and commemorative T-shirts are provided! Contact
James Nadel
to register a team.
People
The WorldBoston board of directors recently welcomed new members Ted Carr, Senior Advisor at Rasky Baerlein Strategic Communications, and Eric Uchida Henderson, Chief Investment Officer at East Horizon Investments. The board also expressed sincere thanks to outgoing members Jeanine Hall and Elizabeth Shannon for their service to WorldBoston.

In the WorldBoston office, this semester we are joined by Northeastern University coop student Ryan Mallaby, who is working primarily in Citizen Diplomacy, and Suffolk University intern Faisal Balghunaim, who supports our Global Education programs.
Members and WorldBoston Community
Thanks to all who participated in the WorldBoston 2014 Annual Appeal for general donations. Distinct from membership fees, generous general donations are critical to the ability to fulfill our mission, and we greatly appreciate them.
Did you know that you can join
BoardSource
, the nation's premier source for information on nonprofit boards, free of charge? Thanks to WorldBoston's partnership with our national affiliate, the World Affairs Councils of America, WorldBoston members can enjoy an array of BoardSource membership benefits and easy-to-access news, webinars, and extensive, practical publications. To sign up, please
contact us
.
We look forward to seeing you soon!
Sincerely,
Reserve Your Space
Politics in Washington and Geopolitics in Asia
March 19 (Thurs.),
4:00 - 6:00 pm
Boston University, 1 Silber Way
Featured Panelists:
Matthew Goodman
Center for Strategic & International Studies

Professor Min Ye

Pardee School of Global Studies at Boston University

Peter Shih
Taipei Economic and Cultural Office in Boston

Moderator:
Professor William Grimes
Pardee School of Global Studies at Boston University
Join WorldBoston and our partners at Boston University for this discussion on the Trans-Pacific Partnership and its implications for the United States. How does the TPP support U.S. objectives in Asia, and how is it viewed by people in the region? What are the prospects for the trade deal in Washington, and what would its successful implementation mean for Americans at home? Bring your questions for our expert panel!
Event details here. Contact jnadel@worldboston.org with any questions.
This event is co-sponsored by Boston University's Frederick S. Pardee School of Global Studies and Center for the Study of Asia, with support provided by the National Committee on U.S.-China Relations.
March 23 (Mon.), 5:30 - 7:00 pm
Downtown Harvard Club of Boston
Taylor Owen
Assistant Professor of Digital Media and Global Affairs, University of British Columbia
Senior Fellow, Columbia Journalism School
In Disruptive Power: The Crisis of the State in the Digital Age, Taylor Owen provides readers with a sweeping look at the way that digital technologies are shaking up the workings of the institutions that have traditionally controlled international affairs. Owen considers what constitutes successful online international action, what sorts of technologies are being used as well as what these technologies might look like a decade from now, and what new institutions will be needed to moderate the new power structures and ensure accountability. With cutting edge analysis of the fast-changing relationship between the declining state and increasingly powerful non-state actors, Disruptive Power is the essential road map for navigating a networked world.
Saudi Arabia
How Women Do Business
A group of female entrepreneurs are here in Boston to meet with business leaders for mentorship opportunities and to learn the highs and lows of being a full-time entrepreneur.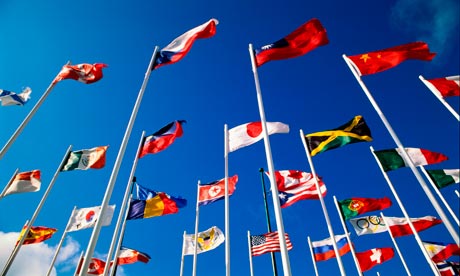 Multi-Regional Project
English Language
March 6-8
This group of English teachers from around the world
is seeking a comprehensive introduction to the social, political, economic, and cultural diversity in the United States. Their time in Boston will be focused on cultural immersion through various events in the city.
We are looking for home hospitality hosts; if you're interested, please contact us!
Azerbaijan
Countering Violent Extremism
March 17-21

A delegation from Azerbaijan is coming to Boston to meet with scholars, non-profits, and professionals to discuss tactics for countering violent extremism in at-risk youth populations.
Multi-Regional Project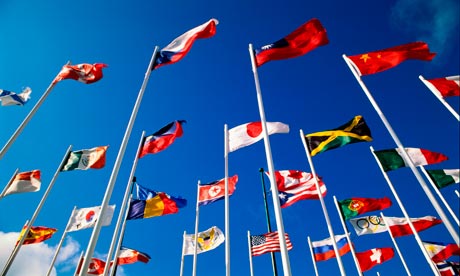 March 29-31

A group of government officials and editors is seeking to examine U.S. international trade policy, including the role that international trade plays in U.S. foreign policy and the impact of existing trade relationships on the United States.

Ukraine -
Academic Integrity
European Union -
American Competitiveness
Israel -

State and Local Government
Middle East -

Small Business & Entrepreneurship