We appreciated the opportunity to discuss IT contracting for the State of Vermont earlier this month with Michael Schirling, Secretary of Commerce and Community Development, and Joan Goldstein, Economic Development Commissioner. A dozen vtTA members participated in the discussion. Topics ranged from concerns about complicated and confusing request for bid and information processes, Vermont firms being considered for state contracts, transparency in the bid and decision process, and the potential for vtTA members to provide guidance or insight on IT contracts. Mike asked the vtTA to provide a brief, bullet point summary of concerns and recommendations, with the signature of the participants and other Vermont tech firms. If you have any input or information you wish to share, please send them to jeff@vtta.org.

With the legislative session in Montpelier wrapping up, the House Commerce and Economic Development Committee decided to table the independent contractor bill until next year. An informal summer working group will further finalize the bill and come back to the committee when the Legislature reconvenes next January with proposed bill language to move the effort forward. The vtTA supports legislation to clarify the independent contractor definition in support of both independent contractors and employers in the tech sector.

One of the major challenges and pain points for Vermont's growing tech businesses is finding and attracting the employees they need. Plan to join us May 19 for a Lunch & Learn panel discussion on tech job recruiting in Vermont, and share your experiences and insights too.

--------------


Concerning recruiting, the Vermont Technology Alliance will be at the Career Connections Job Fair at the Sheraton Hotel in Burlington on May 23. We'll be on hand to share more than 170 job openings at our member businesses.

Executive Director, Vermont Technology Alliance

We have sponsorship opportunities in our newsletter, for our Lunch & Learn and social events, on our website, and much more.

Click below to contact us!



Lunch & Learn: Tech Job Recruiting Panel
[May 19, 2017 - Community College of Vermont, Wi
nooski]
This Lunch & Learn panel discussion features representatives from Technical Connection, Logic Supply and Hickok and Boardman who will discuss ideas, tips, perspectives and resources for employee recruitment.


More information and register
here
.
Vermont Career Connections Job Fair
[May 23, 2017 - Sheraton, Burlington]
The Vermont Career Connections Job Fair May 23 at the Sheraton Hotel from 11 a.m. to 5 p.m. will bring together employers from throughout the state. The vtTA will be participating with more than 150 job openings from our members.


Southern Vermont Economic Summit
[May 24, 2017 - Stratton Mountain]
The Southern Vermont Economic Development Summit is a daylong event that will focus on the key projects and perspectives affecting economic development throughout the southern Vermont region. The day will close with a reception co-hosted by the Young Professionals groups active in southern Vermont.

Find more information and register at
www.sovermontsummit.com
The Brattleboro Area Techies Group Technology Show and Tell
[May 25, 2017 - Co-working Plus, Brattleboro

]


The BAT welcomes participants to bring their tech toys, gadgets, and other electronics that they're comfortable talking about and sharing with their kid-friendly group.


Find more information and register
here
Vermont Technology in the News

GMP Launches Comprehensive Energy Home Solution from Tesla
[May 12, 2017 - Source: Press Release]
Green Mountain Power announced a first-of-its-kind program that includes the Tesla Powerwall 2 and utilizes Tesla's cutting-edge GridLogic software platform. This offering is intended to help customers make a dramatic step forward in energy independence by using stored energy to help drive down the costs of the grid and improve the comfort, energy use, and resilience of their own homes. GMP estimates the program will result in a reduction of up to 10 megawatts of peak load, which is the equivalent of taking an average of 7,500 homes off the grid. When paired with solar, the program also allows customers to generate and store their own energy and power their homes during outages.


ESCO Announces Acquisition of Renewable NRG Systems
[May 10, 2017 - Source: Press Release]



ESCO Technologies Inc. announced that it has acquired Renewable NRG Systems, located in Hinesburg, Vermont.
NRG designs and manufactures decision support tools for the renewable energy industry, primarily wind, with approximately $45 million in annual sales. The business will join Doble Engineering as part of ESCO's Utilities Solutions Group (USG) operating segment.

Justin Wheating, President of NRG, commented, "Becoming part of ESCO further strengthens our ability to grow through the continued investment in new products and the expansion of our existing technologies into new markets. We are excited about our future and pleased to join a company that shares our core values and demonstrates its strong focus on customers and employees."


VITL & Medicity Launch External Connection with VA
[May 11, 2017 - Source: Press Release]
Vermont Information Technology Leaders, Inc. (VITL), operators of the Vermont Health Information Exchange, and Medicity, provider of population health management solutions, announced that VITL has launched its external connection to the Veterans Health Information Exchange, also known as the Virtual Lifetime Electronic Record (VLER) program. This makes it easier for providers inside and outside the Department of Veterans Affairs (VA) to share health information for the more than 48,600 veterans who live in Vermont.


Dealer.com Recognized at Global Bing Awards
[May 8, 2017 - Source: Press Release]
Dealer.com announced it received the 2017 Global Channel Partner of the Year North America Award from Microsoft at its inaugural Global Bing Partner Awards ceremony. The awards honor individuals and organizations behind some of the most impactful, innovative and performance-driven work from Bing Ads' Partners in North America, Europe and APAC.


ECFiber Repays Start-up Investors; Ramps Up Expansion
[
May 8, 2017 - Source: Vermont Public Radio]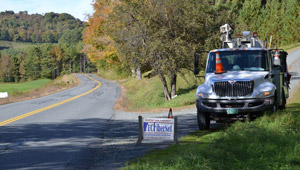 A municipally owned Central Vermont internet provider has marked a milestone by repaying the nearly 500 local investors who funded its start-up. ECFiber says it's paid back the investors using money from more than $23 million dollars in lower-interest, longer-term revenue bonds. The company is also using that bond money to expand its fiber-to-home network, including internet and telephone services in six towns this year and plans further expansion in 2018.


Keep BT Local Prepares Bid for Burlington Telecom
[May 8, 2017 - Source: Press Release/VTDigger]
Keep BT Local, a cooperative formed by citizens of Burlington, is in the process of preparing a bid to acquire Burlington Telecom from the City of Burlington. The cooperative has over 250 members presently and has a goal to include every customer of BT as an owner/member, similar to the way that the Vermont Electric Coop operates in the northern parts of the state.


UVM Genetics Study Taps "Spider-Man" Technology
[May 1, 2017 - Source: UVM]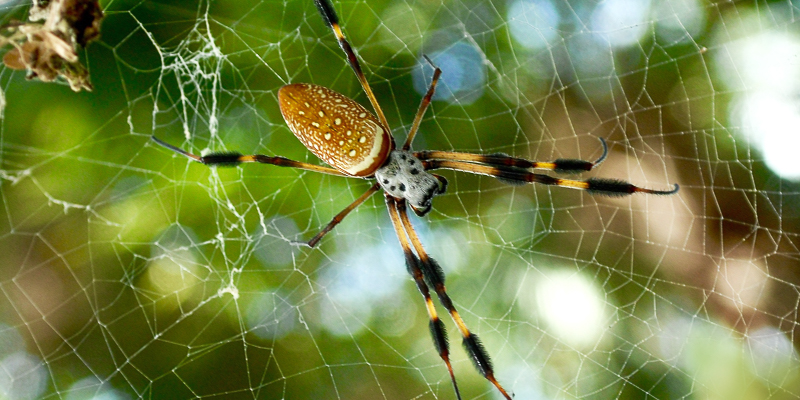 How does a golden orb-weaver spider make many kinds of silk -- from super-strong to sticky? UVM biologists Ingi Agnarsson and Linden Higgins were part of a team that cracked open the complex puzzle, in the largest-ever investigation of spider silk genes. Spider silks, the stuff of spider webs, can be stronger than steel at a mere fraction of weight, and also can be tougher and more flexible. These silks could be potentially ideal for surgery and medical device applications because they are nearly invisible to the human immune system, and some even inhibit bacteria and fungi.


Read more here.
Norwich University Earns Two Federal Cybersecurity Designations
[April 29, 2017 - Source: Vermont Business Magazine]
Norwich University has been named a Center of Academic Excellence in Cyber Defense Education by the National Security Agency and Department of Homeland Security through 2022. Also, the Department of Defense Cyber Crime Center recently certified Norwich as a National Center for Digital Forensic Academic Excellence. Both federal certifications designate Norwich's cybersecurity programs as fulfilling the needs of the federal government, as well as addressing major concerns of private industry that runs much of the nation's critical infrastructure, from banking to healthcare.


Will a New Agency Improve Vermont's Digital Services?
[April 28, 2017 - Source: WCAX-TV]
Gov. Phil Scott has appointed a new secretary to lead the first-of-its-kind Vermont Agency of Digital Services. The cabinet-level job is an effort to move past the state's technology-plagued past. "I see a lot of opportunity for us to do things better," said John Quinn, Vt. Agency of Digital Services secretary. There's silos across state government and being able to remove myself from that and take a holistic view of state government and the way we do things has really helped me put together a plan to modernize our systems."
Vail Resorts Names Inntopia as Key Partner
[April 19, 2017 - Source: Press Release]
Vail Resorts announced that it named Inntopia as a key partner to offer guests more real-time booking, lodging options and dynamic pricing across the Company's brand websites. Headquartered in Stowe, Vt., Inntopia offers a flexible and robust reservation system. Vail Resorts will launch the use of Inntopia's inventory distribution network this summer across the company's brand websites.



Featured Member: Desai Management Consulting

Desai Management Consulting is a Vermont-based, minority-owned small business serving customers in all industry sectors throughout the US and Canada, including many leading Vermont businesses and organizations.


Desai focuses on connecting business strategy to execution to deliver value-based, flexible business solutions, within an overall framework for strategy execution. They offer a comprehensive suite of services in areas that include:
Desai's team of professionals is available to function in leadership, implementation, and training roles. They have diverse backgrounds and areas of expertise, but are united by their curiosity, focus, and commitment.


Desai's passion for helping businesses achieve lasting success is rooted in their belief in the strength of partnerships.


Useful Information & Links
Logic Supply Launches "Be an Extrovert" IoT Contest
I

ndustrial PC manufacturer Logic Supply is on the hunt for innovators utilizing 4G cellular connectivity to create next generation devices -- and they're giving away free computer hardware to some of the best. The company will award free Extrovert 4G-equipped Logic Supply industrial computers to as many as five of the most exciting project proposals submitted to their "
Be an Extrovert
" contest.
To win a customized industrial computer valued at up to $2,000, participants can submit their project pitches at
www.logicsupply.com/be-an-extrovert
. Logic Supply will review the proposals and choose winners based on the following criteria:
Quality and completeness of pitch

Use of Extrovert 4G LTE Technology

Potential impact on a given industry, market or society as a whole

Special consideration will be given to projects in IoT, Digital Signage, Physical or Information Security, Building Automation, Manufacturing or Communication
Winners will work with a Logic Supply hardware specialist to select and configure their system to meet the specific needs of their project from among the company's extensive product line. Winning projects will also be profiled on the Logic Supply website, blog (
The I/O Hub
) and social media channels.
vtTA Career Center
Vermont Technology Alliance member companies are hiring, and when you visit the
Career Center
on the
Vermont Technology Alliance website
you can browse and search for these job openings
. The Career Center features 150 + tech and non-tech jobs with Vermont Technology Alliance member businesses.
UVM Summit Magazine


Check out the latest edition of SUMMIT, a semiannual magazine published by the UVM College of Engineering and Mathematical Sciences (CEMS). Each issue explores the College's rich offerings in scholarship, education and service.
Articles in the spring issue include:
A New Wrinkle in Conductivity

Reddit Brings Evolutionary Robotics Class to the World

Analyze This

Greed for Speed

Make it Real
The newest edition of Summit can be viewed
here
.
Leadership in a Lean Environment with David Meier


VMEC is offering a one day workshop on leadership in a lean business environment, taught by David Meier, founder of Lean Associates, Inc., June 1, 8 a.m.- 4 p.m. at BioTek Instruments, Winooski. Topics include creating and sustaining a Lean culture, teaching managers how to lead and take initiative in a Lean culture, and motivating people to change and participate.


Are you looking for business services, meet-up groups, government information or funding sources? Find this and more at vtTA's
Resources page
posted on the
Vermont Technology Alliance website
. And be sure to let us know if there's something we should add.


Find the resources page
here
.