WorldBoston Recommends:
Beyond the BRICS
The 6th Annual Emerging Markets Symposium at Northeastern University
June 2 (Tuesday)

8:00 am - 2:00 pm
Second-tier emerging markets in Africa, Asia, and Latin America are booming. Should your organization enter these markets? What will it take to succeed? Get the inside look at the 6th annual Emerging Markets Symposium!

Speakers will include:
Jonathan Berman
Senior Advisor, Dalberg
Stephen Hayes
President, Corporate Council on Africa
Joel Schwartz
Senior Vice President, EMC
Wiebe Tinga
EVP and Chief Commercial Officer, Hasbro
...And more!
This event is free to attend, and food and refreshments will be served. Seating limited, and pre-registration is required.


Venue:
Northeastern University
Raytheon Amphitheater
You can support our work without even leaving your desk! By spreading the word about WorldBoston, you help us reach new audiences and bring in new members and citizen diplomats. Here are a few of the places you can find us online:
Keep up-to-date on upcoming international visitor projects and WorldBoston events, and now follow our blog right on
worldboston.org!
Get the latest on WorldBoston events and visitor programs, find out who else in #Boston is a citizen diplomat and learn about the work of our partners in the U.S. and beyond.
For pictures, news articles, videos, and relevant announcements about WorldBoston events and international visitors.

The International Visitor Leadership Program (IVLP) is the U.S. Department of State's premier professional exchange program and WorldBoston's main Citizen Diplomacy partner.
Launched in 1940, the IVLP is a professional exchange program that seeks to build mutual understanding between the U.S. and other nations through carefully designed short-term visits to the U.S. for current and emerging foreign leaders. These visits reflect the International Visitors' professional interests and support the foreign policy goals of the United States.
The U.S. Department of State's Bureau of Educational and Cultural Affairs funds and administers the IVLP. In doing so, the Bureau enters cooperative agreements with National Program Agencies, a group of private, not-for-profit organizations based in Washington, D.C., that design and implement national IVLP itineraries.
In addition to the National Program Agencies, the International Visitor Leadership Program relies on the commitment and skills of local community organizations across the U.S., known as Centers for International Visitors (CIVs). Under the professional association of Global Ties U.S., local CIV members develop professional programs, arrange cultural activities, and provide home hospitality for international visitors.
WorldBoston is part of the Global Ties network of more than 90 CIVs in 45 states.
May at WorldBoston
Updates from the Office
The change of seasons brings change to WorldBoston, too. This month we say goodbye to James Nadel, our Director of Operations and Global Education Programs as he prepares for his master's program at the Paul H. Nitze School of Advanced International Studies (SAIS) of Johns Hopkins. The entire WorldBoston community owes James an immense debt of gratitude for his five years of contributions to our mission. During his time at WorldBoston James significantly built both our programming and operational capacity, from public events like the Consuls Reception, Chat & Chowder, Great Decisions, and Academic WorldQuest, to less-visible but no less important achievements such as our new website and administrative reorganization. A true professional, who is equally engaged with global topics and with advancing organizational performance, James will be much missed, and will always be considered a true friend of WorldBoston.

Another change this month is the felicitous arrival of Michael Pizziferri as our new Manager of Operations and Global Education Programs. Michael is about to receive his B.A. in International Relations and Politics from Brandeis University, and has already built a track record of professional experience at Rasky Baerlein, the Quebec Delegation, and in other positions. A member of Phi Beta Kappa, Michael speaks French and Italian. Michael is a Boston-area native, who is looking forward to getting to know the WorldBoston community. Welcome, Michael!

Best wishes to James and Michael in their new undertakings!
Reserve Your Space
The Downtown Harvard Club of Boston
Featured Author:
Former speechwriter to President George H. W. Bush
Senior lecturer of English at the University of Rochester
Curt Smith, who, as a speechwriter, wrote more addresses for Bush than anyone else, explores the elder Bush's presidency via in-depth narratives of the invasion of Panama, the first Gulf War, the fall of the Berlin Wall, and the collapse of the Soviet Union. He also chronicles the contrasting presidential elections of 1988 and 1992, examining the successes and failures of each. Smith profiles the people germane to Bush's life and career: his wife, Barbara; mentors such as Ronald Reagan; and political allies such as Margaret Thatcher, and many more.
George H. W. Bush: Character at the Core shows how Bush's courtesy and belief in work, religion, and American leadership helped a patrician candidate connect with Middle America and take his place among the most prominent statesmen of his time.
Food and refreshments served!

Seating limited; RSVP here.
Event details here. Contact jnadel@worldboston.org with any questions.
Featuring:
Consul General Glivania Oliveira
Consulate General of Brazil in Boston
Brazil - it's the "B" in the acronym BRICS, five emerging economies once seen as soon-to-be superpowers. After economic troubles in the 1990s, Brazil has risen to new global prominence - it's drawing in more investment, working on global issues ranging from climate change to peacekeeping, and even hosting the 2016 Olympics. But some of Brazil's trickiest problems - deep divisions over how to tackle serious income inequality, weak civic institutions, and poor regional leadership - have held it back. Bring your questions to our next installment of Great Decisions!

Food and refreshments served!

Seating limited; RSVP here.
Event details here. Contact jnadel@worldboston.org with any questions.
Tajikistan
Journalism in the 21st Century
May 3 - 6
A delegation of four editors and news correspondents from national news agencies in Tajikistan is in Boston to examine best practices for journalism as the field faces a transition from traditional media forms into the digital age. Visits include WGBH, WBUR, the Nieman Foundation at Harvard University, and the Boston Herald.
United Arab Emirates
Improving Services for People with Disabilities
May 6 - 9
A delegation of seven representatives from national and local human services agencies in the United Arab Emirates are in Boston to learn about special education programs at the elementary and secondary level, as well as policy creation and implementation of services for people with disabilities.
Iran
May 12 - 16
A delegation of ten women entrepreneurs will be coming to Boston
to learn about university programs, government initiatives, and networking projects dedicated to engaging and supporting women as leaders in business and entrepreneurship. Planned visits include Bentley University's Center for Women in Business, the Mayor's Office of Women's Advancement, the Center for Women and Enterprise, and Entrepreneurship for All in Lowell, MA.
Bolivia
May 14 - 16

Seven entrepreneurs and business leaders from Bolivia will be visiting Boston to examine the role of entrepreneurship and innovation in promoting economic growth, with a focus on business incubator and accelerator programs, local government policy development to encourage private enterprise, and public-private collaboration.
Ms. Candy Lugaz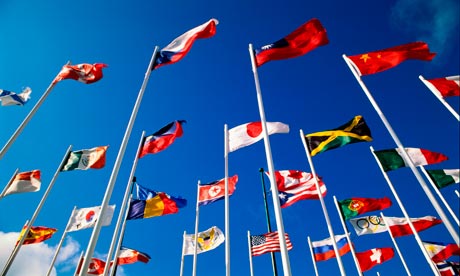 May 20 - 23

Ms. Lugaz, a project manager for the Institute of International Educational Planning at UNESCO, will be visiting Boston to learn about public education policy development and the role of key stakeholders in the U.S. education system, including the engagement and inclusion of teachers, parents, school leaders, and the community.
Afghanistan

May 29 - 30
A delegation of five visitors from Afghanistan will be visiting Boston for a cultural weekend as a part of their national program that is examining the involvement and engagement of youth to be civic leaders.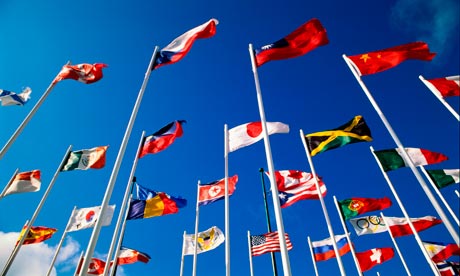 Multi-Regional Project

Coastal and Marine Resource Management in the U.S.
June 10 - 16
A delegation of seventeen coastal and marine resource professionals will be coming to Boston and Cape Cod to learn about best practices for conservation, preservation, and management of marine resources and national park land along the coast of New England.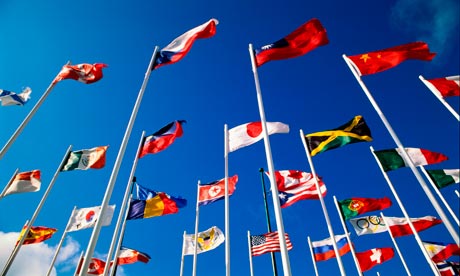 Multi-Regional Project
Global Economic Cooperation and Revitalization
June 16 - 20
A multi-regional delegation of twenty-two visitors will end their three-week IVLP program with a visit to Boston, during which they will learn about the structure and role of investment banks and large financial institutions in the U.S. economy.