As I shared last time, I have primarily been following up with leaders from two historic meetings in early March. The crucial spiritual point was to
BE INTENTIONAL about asking people to consider going
to the least reached for Jesus in our world.
One of my friend's was at one of those meetings and was asked to consider going... and Jason & Christy Carmean said "YES, we will go!" Having served at the Lexington Grace Brethren Church for 14 years, now they are on route to the Cameroon to
catalyze Leadership Training within the national leaders
. WOW!
The beautiful thing for our work going forward is that the Carmean's understand our new paradigm of mobilization using coalitions. Pray for them and for the right people to be at the table for the benefit of the leaders and churches in the Cameroon!

A Time of Incremental Progress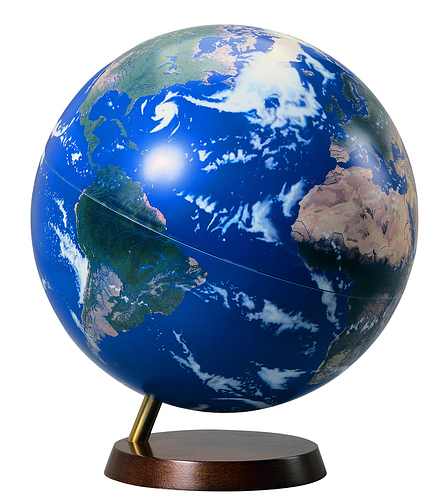 Thanks for your prayers for 3 solid coalitions to be in formation by this month. This is coming into reality!
I had the privilege of sharing our progress with the Global Leadership Team of Encompass at the end of April. It was very affirming and sharpening as well.
Since that time, we are praying and working toward a strong and effective coalition for each region of our world - Asia, Africa, Europe, Latin America and North America!
The highest-profile, most-time sensitive one I'll highlight for you. We have approached the leaders of the Brasilian Grace Brethren Churches with an opportunity to have a coalition for the World Cup. We seek to come alongside them for outreach, discipleship and church planting around arguably the largest world-wide event! Your prayers are needed for the Spirit to direct the Brasilian Church as to how He wants them to seize this opportunity. Although the World Cup isn't until June - July of next year, the time is short to pull this off. Would you pray for great progress in the coming weeks?
We Are NOT The Hero by Jean Johnson

The finest book I've read thus far this year, is We Are Not the Hero: A Missionary's Guide to Sharing Christ Not a Culture of Dependency by Jean Johnson.
This book, based on a combination of thorough research and personal experience by a seasoned missionary, is another that deals with the issue of dependency in missions. There are some great concepts and quotes in this book...Learn More on my Blog