Are Your Employees Financially Well?
| | |
| --- | --- |
| Principal & Co-Owner, Sullivan Benefits | |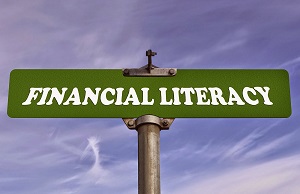 Your employees' money management skills and decisions are important to their overall well being! Studies show that financially healthy workers have fewer absences, higher productivity levels, lower medical claims, and financial freedom to make choices that allow them to enjoy life; that means less stress.
Integrating financial
well being
into your wellness program can help you to engage your employees and may even produce a positive effect on your organization's bottom line!
I
mproving Financial Literacy - A New Trend...
Run Baby, Run!
| | |
| --- | --- |
| Brought to you by Lori L'Ecuyer | . |
| | |
| --- | --- |
| Fitness & Nutrition Consultant, Sullivan Benefits | |
This is the time of year when we all look to get outdoors! Breathe in the fresh air and soak up the sun! What better time to start a running program? If you aren't convinced that running is right for you, here are some reasons to lace up your sneakers and get started!
Statista, the statistics portal, illustrates that in the spring of 2008, the number of joggers/runners amounted to 45.67 million within a period of 12 months. That's amazing!

So what's the deal? As a gym owner who teaches various classes all day long, I still make time to run twice a week. Why?

Running is the KING of cardio. Running even 5 to 10 minutes per day, at slow speeds (how does a nice 12-minute mile sound to you?), is associated with a drastically reduced risk of dying from cardiovascular disease, according to a landmark study in the Journal of the American College of Cardiology.