Free Power Lunch
Understanding Your Clients
NHMR North Haven Office
Wednesday, June 14th
11:30 am - 1:00 pm
Includes Lunch
Join Nick Thomas, brought to you by Movement Mortgage, to gain insight into your clients and help them work through the transaction.
Understand how your clients think to help them speed up their sales cycle
Know what your client's objections will be and how to overcome them
Understand what impression you leave on your clients and what is driving it
Identify what type of teammate you need to help work more efficiently
Presented and Sponsored by Movement Mortgage
Free Power Lunch
Successful Renovation Mortgages!
NHMR North Haven Office
Thursday, June 22nd
11:30am - 1:00pm
Includes Lunch
Sign up today & spend an hour with Connecticut's premier Renovation Mortgage expert, Charlie Napolitano of Finance Of America Mortgage!
Learn how to:
· ...market your "tired listings" to buyers looking for houses to purchase & make their own!
· ...easily relay the simple concept & process for successful Renovation Mortgage financing!
· ...work with the EXPERTS to close Renovation Mortgage transactions with the same ease as a standard loan!
· ...Show Less, & SELL MORE!
Presented & Sponsored by Charlie Napolitano of Finance of America Mortgage
Fast Track - Property Management
| | |
| --- | --- |
| | |
| Instructor Rhonda Lentini | |
June/July 2017
The goal of this course is to provide practical information on the issues impacting practitioners in the property management field.
This course will include interactive classroom activities and discussion focused on the following topics:
The importance of emerging economic trends on property management.
Maintenance, accounting, administrative and legal activities.
Current federal regulations, such as civil rights, fair housing & ADA issues
Environmental concerns
Owner & tenant relations
Leases & Lease negotiation
Residential, office & commercial property management
Establishing professional credentials
This 30 hour course meets the requirements for two 15 hour courses of Broker pre-licensing elective education as set forth by the CT Real Estate Commission.
This course also meets the minimum requirement for 6 hours of elective CE credit.
Students must complete 30 hours of class time before they receive their certificate.
Professional Head Shots with Larry
Affordably Priced & Convenient!
In a Flash Studio is offering Professional Head Shot Photo Sessions for your business needs. Schedule your session now and have your business cards and ads updated with a fresh, new image! At $59, this is a great bargain!
Each Session includes:
Individual session time with a selection of at least 24 poses

All Images

copied onto

YOUR supplied USB Drive

at time of session (bring a USB drive)
Your choice of a Finished Image with touch ups
Limited time slots available. Sign up for your time slot now!
Professional Head Shots Available!
NHMR North Haven, June 23rd
Principles and Practices of Real Estate
Now Offering Open Enrollment! Lower Price!
Effective immediately the Association has changed the attendance policy for P & P classes. If a class is scheduled and running, a student can
join a class at any time
they wish to rather than having to wait for a "start date".
When a class is scheduled and running students can join whenever it's convenient for them.....it's called open enrollment. The
price has also been lowered to $385 which includes books
.
There are daytime and evening courses running in North Haven, and a daytime course in Old Saybrook.
5/31 Guilford Resident Referendum
Proposed Water Main Project
New Combined Concrete/
Foundation Advisory and Disclosure Form
This new Combined form is a VOLUNTARY form that is an option to assist the buyer in making inquiry for a specific property address about any tests or repairs related to a concrete foundation and/or for the seller to proactively provide such disclosures. The new Combined form also includes advisories as to where to get current and continued information from DCP on the crumbling foundation issue; reminds that real estate licensees are not experts in foundations or foundation materials; advises use of structural engineers for guidance; and advises the types of inquiries buyers of condominiums should make about pending or future assessments read more & access form.....
CT Open House Day June 10th

Connecticut spans just 110 miles from east to west. And 70 miles from north to south. But across our diverse yet compact regions, you'll find everything you need to both unplug - and recharge! - See more,
click here
.
The Travelers Championship Golf Tournament is June 19-25, 2017. The CTR Foundation is excited to announce their partnership once again with the Travelers Championship charity programs. There are TWO ways you can help - purchase discounted tickets for the tournament (
40% off the gate ticket price
) with $14 of each ticket sold going directly to the Gates Scholarship Fund. Tickets must be purchased by
Friday, June 16
. These make great Father's Day or client appreciation gifts! You can also make a per birdie pledge or flat donation (minimum $10) that will result in a 15% matching bonus for the Gates scholarship fund.
NAR Internal News Service Special Report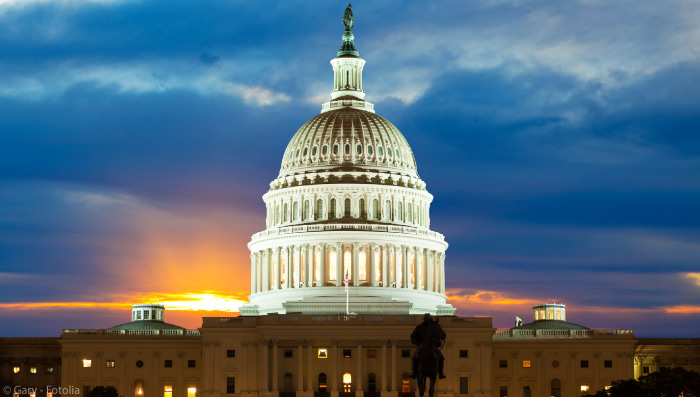 Click here
for an update from the NAR Legislative Meetings in Washington, D.C. on May 20th.
Are You Multilingual?
Do you speak a language other than English?
Advertise in the CT Home Browser
Take a look at our most recent Home Browser
. Our bi-weekly publication is widely distributed in New Haven and Middlesex counties.
It's a great way to showcase your listings and reach a wider audience. Contact Joan Quinn at 203-234-7700 for more details.
June 9th at noon is the deadline
to submit ads for the June 23rd issue. Click here for a Specials flyer to post in your office.
Webinar Replay - Hidden Treasures in the Tax Code

Learn how to use gems within the law to write off more of your food and your fun!
Dangerous deduction myths that most people believe

How to write off BBQs and pool parties

How many events could qualify to be 100% deductible instead of 50%

...and other dynamic tips that will help you pay the least amount of taxes allowed by law
A free NHMR Member Benefit!
Get Away and Save! NHMR Members can save on hotels, cruises, vacation packages and car rentals when they mention their NHMR Membership! Our Member Benefits Partners include:
Wyndham Hotel Group
- Up to 20% off the "Best Available Rate" at over 7,500 participating locations worldwide.
TNT Vacations - 5% discount
off travel packages
Cruises Only - 110% Lowest Price Guarantee
on Major Lines.
Plus Savings on
Orlando Vacations, Motel 6, Budget and Avis!
FREE Online Webinars~
"How to take a listing in dotloop"
In these hour-long Wednesday webinars, explore the following:

-What is dotloop?
- What peoplework is
- An overview of the dotloop account
- How to create a listing loop within dotloop
- How to make your listing active in dotloop
- How to eSign documents within dotloop
- What offers look like in your listing loop
- How to submit paperwork to your office for review
- Support resources within dotloop
Instanet Training
CTMLS has ongoing Instanet training opportunities.
Click here
for more information on upcoming sessions and online support information.
Learn more about Zipforms
NAR and zipLogix have entered into a partnership to provide zipForm Plus® and zipTMS™ as a member benefit at no cost to all NAR members. Click here for more information on upcoming Ziplogix training.
NHMR Board Store
Check out our Board store! Travel mugs, hats, multi device charging cords, signs, riders and lots of Realtor-branded items are now in stock. Do some shopping next time you come down to the NHMR North Haven office!
Member Benefit: Computer Repair & Troubleshooting Assistance
Has your computer been causing you grief? Running slow? Contact Nick at NHMR to make an appointment and have our in-house tech diagnose and repair your PC or mobile device for a minimal fee. From hardware issues to virus removal, this may be the solution that you've been looking for.
Email to: nick@nhmrealtors.com.

REALTOR Magazine Current Edition
Member Updates
Jesus Cazorla has transferred from Keller Williams, Greater Hartford to Executive Real Estate, Glastonbury
Ina Dendas has transferred from William Raveis, Guilford to Century 21 AllPoints, Branford
Tracy Everson has transferred from Weichert, Branford to Century 21 AllPoints, Branford
Tracy Matthews has transferred from Coldwell Banker, Hamden to Coldwell Banker, North Haven
Michele Schusky has transferred from William Raveis, Cheshire to Keller Williams, West Hartford
David Hawkins has transferred from Coldwell Banker to Weichert, Guilford
Maria Renaldi has transferred from Weichert, Guilford to Colonial Properties
Philip Unger has transferred from Berkshire Hathaway, Southington to Coldwell Banker, Cheshire
Urszula Kossarska has transferred from Coldwell Banker, Hamden to Colonial Properties
Irene Gersz has transferred from Century 21 AllPoints to Keller Williams, Wallingford
NHMR Corporate Sponsors
* * * * * * * * * *
Platinum Sponsor
American Eagle Financial Credit Union
Gold Sponsor
Schaefer Inspection Service, Inc.
Silver Sponsor
Wells Fargo Home Mortgage
Silver Sponsor
NHMR YPN
The June Young Professionals Network Committee Meeting will be held on Wednesday, June 21st, 10 am
@ NHMR North Haven.
2017 YPN Sponsors
Eagle Home Inspections
Law Office of Kishore I. Kapoor
Join the REALTOR® Mobile Action Network!
Receive NAR action alerts as they arise. NAR will send you short text messages when your help is needed. It's not a Call for Action, but rather a way to alert you to an impending CFA or to connect you with your Member of Congress for an instant call to relay vital information to him or her.
Notary Public Service
Did you know that NHMR
offers free Notary Public service for our Members? Dawn Calvo, Pat Boyle & Jennifer Griffis are Notaries and are happy to provide this valued service!
"Guide to Condominium Management" Available
The "Guide to Condominium Management" book includes 700 condominium listings, with approx # of units, address and Management Company. Also 116 Management companies are listed with names, addresses and phone numbers.
The Guide includes condos in 18 CT towns: Branford, Cheshire, Clinton, East Haven, Guilford, Hamden, Madison, Meriden, Milford, New Haven, North Branford, Northford, North Haven, Old Saybrook, Orange, Southington, Wallingford and West Haven.
The book is available to ALL members at a cost of $11.00 per book. Mail a check made payable to "New Haven Middlesex Assn of Realtors" or "NHMR", and we will mail the Guide out. Contact Joan Quinn at NHMR with any questions. We also accept MC/Visa/Discover/Amex Cards.
NHMR Office Locations
127 Washington Ave,
West LL

North Haven, CT 06473
(203) 234-7700 PH
(203) 234-3980 FX

Hours
: 8:30 a.m. - 4:30 p.m.
Old Saybrook Satellite Office
:
222 Old Boston Post Rd

Old Saybrook, CT 06475
(860) 395-0588 PH
NOTE: Check to be sure the OS office is open before visiting....we will be open on days when there are classes or events scheduled.


To contact NHMR by phone call the main office at (203) 234-7700 and you will be directed to the appropriate staff member.
Please note: In an effort to reduce postage expense all invoices from the association will be emailed. If your billing is for a company expense please be sure we have the correct email address on file so the invoices arrive in the correct mailbox. If you have an updated email address and have not yet notified us, please let us know so that we can update our records.