Advancing Public Policies for People with Mental Illness, Chemical Dependency or Developmental Disabilities
Connect With Us:




Francine Sinkoff, Editor
fs@clmhd.org
HHS Awards $125 Million to Support Community Health Center Quality Improvement
Last week, the U.S. Department of Health and Human Services (HHS) announced $125 million in Quality Improvement grant awards to 1,352 community health centers across all U.S. states, territories and the District of Columbia. Funded by the Health Resources and Services Administration (HRSA), health centers will use these funds to continue to improve quality, efficiency, and the effectiveness of healthcare delivery in the communities they serve. This announcement comes during National Health Center Week, the annual celebration that highlights the critical role community health centers play in providing high-quality, affordable, primary healthcare.
Read more
here
.
To view a list of NYS awardees, click here.

Employment Opportunities - NYC Department of Health and Mental Hygiene
The Division of Mental Hygiene at the New York City Department of Health and Mental Hygiene (DOHMH) is establishing a small scale, two-year initiative to facilitate readiness for value based payment (VBP) among a select number of Community Based Organizations (CBOs). We are recruiting for an Implementation Specialist to assist the Project Director with completing a needs assessment and designing and carrying out a VBP readiness plan for all CBOs enrolled in the project. The ideal candidate will be an individual with a wide breadth of knowledge and experience with CBO operations and experience with successful program implementation. This is a two- year grant-funded position hired via the Fund for Public Health in NYC. The web link to the position can be found here.
We also have a vacancy for a Project Coordinator to assist the Project Director with data collection and analysis as well as other administrative and logistical needs of carrying out the VBP project. The ideal candidate will be an individual with strong organizational skills, experience in project management, and the ability to simultaneously manage the needs of multiple priorities and stakeholders. This is a two year grant funded position hired via the Fund for Public Health of NYC. The web link to the position can be found here.


Overcoming Data-Sharing Challenges in the Opioid Epidemic

In a new
white paper
, prepared for the California Health Care Foundation, Manatt Health examines the laws that regulate substance use disorder (SUD) information sharing and how providers responding to the epidemic navigate those laws. The paper, summarized below, focuses on primary care practices that have taken on increased responsibility for SUD care, as the opioid epidemic has stretched the capacity of specialized SUD treatment centers.

August 23, 2 - 3 pm, SAMHSA

Mental Illness Among Older Adults
August 24, 1 - 2 pm, National Council for Behavioral Health
August 28, 12 - 1:30 pm, SAMHSA
How Health Plans Tailor Interventions Across Members & Markets (Quality Measurement Series Part 2)
August 29, 12 - 1 pm, PsychU
August 29, 1 - 2 pm, Transitions ACR
August 29, 1:30 - 3 pm, The National Center for Complex Health and Social Needs
Supporting Schools to Meet Mental Health Education Law
August 30, 2 - 3 pm,
School Mental Health Resource and Training Center
August 30, 2 - 3 pm, National Council for Behavioral Health
August 30, 2 - 3:30 pm, SAMHSA-HRSA
September 5, 11:30 am - 1 pm, SAMHSA
PSYCKES Mobile App for iPhones & iPads
September 5, 1 - 2 pm, OMH
September 6, 12 - 1 pm, MTM Services
September 10, 12 - 1 pm, PsychU
September 10, 2 - 3:30 pm, Center for Health Care Strategies
Tracking Telehealth Reimbursement Trends
September 13, 1 - 2 pm, Manatt Health
September 26, 12 - 1 pm, PsychU
innovaTel Telepsychiatry: Back to School: Helping Children and Parents
October 17, 1 - 2 pm, National Council for Behavioral Health








Officers, Chairs & Regional Reps Call




Developmental Disabilities Committee Meeting

September 6: 1 - 2:30 pm, GTM




AOT Coordinators Meeting

September 13: 10 - 11:30 am, GTM




Children & Families Committee Meeting

September 18: 11:30 am - 1 pm, GTM




Mental Hygiene Planning Committee Meeting

September 18: 1 - 3 pm, GTM




Fall Full Membership Meeting

September 24 - 25, Rochester




Contact CLMHD for all Call In and Go To Meeting information, 518.462.9422
County's Stabilization Center is a Valuable Resource: Valley Views
by Dr. Thomas Quinn, Deputy Commissioner, DCS, Dutchess Co Dept of Behavioral and Community Health
In 18 months since opening, the Dutchess County Stabilization Center has become an invaluable community resource and an envied model for addressing mental health and substance abuse issues across New York. The stabilization center is a walk-in facility that provides a safe, comfortable and welcoming alternative to hospital emergency departments for people feeling overwhelmed by mental health, substance use or other life issues, including emotional distress, anxiety, depression and intoxication. The center's construction was part of Phase I of renovation and expansion of Dutchess County's Mental Health Campus at 230 North Road in Poughkeepsie.

The stabilization center is a unique collaboration of community-based behavioral health care partners, including Mental Health America, PEOPLE Inc., Astor and MARC, available 24 hours a day for individuals experiencing an acute behavioral health episode - individuals are assessed and stabilized, then connected to community-based programs and supports for immediate, ongoing care. Read more
here
.

Putting 22,000 Faces on Opioid Addiction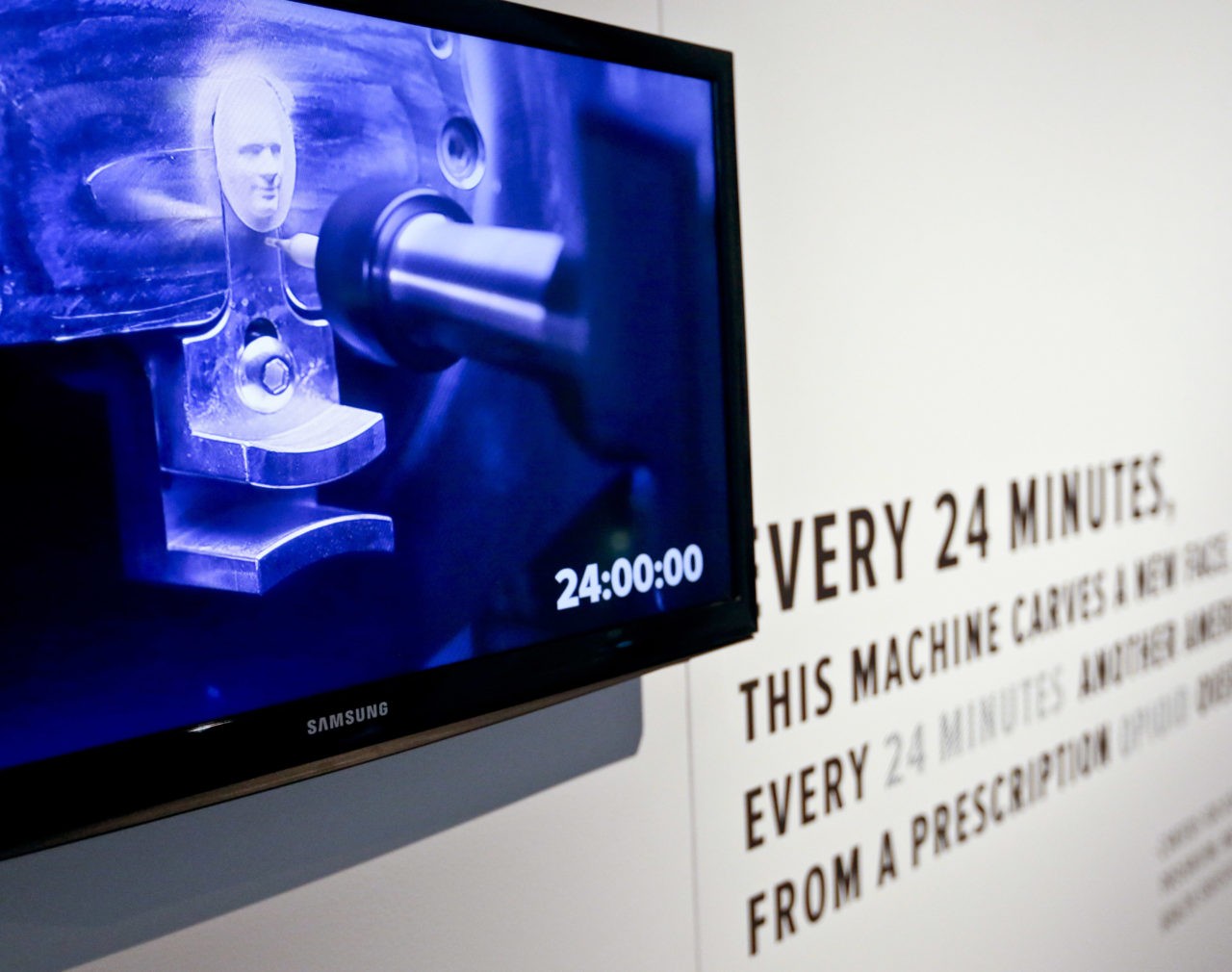 Each face on the Prescribed to Death Memorial wall tells a story.
The 22,000 faces are carved from little white pills to memorialize the number of people killed by opioid overdoses every year.
Jackie Thompson and her husband lost their son Paul to an overdose last September after battling pill and heroin addiction following a back injury.
The couple visited the wall Monday and reflected on the message they have for the thousands of parents whose child suffers from addiction.
The memorial was brought to Canalside thanks in part to Avi Israel.The story of his son Michael, who died because of an opioid addiction in 2011, was added to the exhibit last year.
After seeing the memorial's impact in other cities, Israel convinced the National Safety Council to bring it to Buffalo. Read more here.

Health Systems Launch National Collaboration to Improve Care for Medicaid Patients
Seventeen health systems have launched a national collaboration through the Avia innovation network to develop more effective ways of serving their Medicaid populations.
System leaders will work with Avia to identify their biggest Medicaid challenges and develop and share solutions, starting with avoidable emergency department visits, behavioral care, substance use disorder and women's and infants' care. In some cases, Avia and the participants may work with venture capitalists to commercialize the solutions they develop.
The five systems anchoring the Medicaid Transformation Project are Advocate Aurora Health, Baylor Scott & White, Dignity Health, Geisinger and Providence St. Joseph Health. Other participating systems include Allina Health, Memorial Hermann Health System, Navicent Health and Presbyterian Healthcare Services. The project will accept additional members. Read more
here
.

One Company Saw a Sharp Drop in Calls for 911 'Frequent Flyers' - by Sharing Information
RideAlong is all about giving information to emergency responders who are interacting with people who have mental health issues. The company is working with its first few customers, and it's already seeing results.


Say the Poulsbo, Wash., Police Department gets a 911 call about somebody with a mental health problem disturbing the peace in a public area. The cops show up and arrest that person. Poulsbo is a small town, so the person winds up in Kitsap County Jail, a half-hour's drive south in Port Orchard.
"More often than not, the Port Orchard [police] will have an interaction with them," said Penelope Sapp, a lieutenant in Kitsap County Sheriff's Office.
Maybe the person goes back to jail. Perhaps they wind up at Western State Hospital for a mental health evaluation. Or they go to a homeless shelter. Or maybe they have a health problem and it's an ambulance ride to the nearest emergency room. Each of those interactions represents a weight on the social security net. Each one of them is a cost for a department or organization trying to keep its costs down.
In common parlance, these people are often called "frequent flyers." It's not a new problem - in the local emergency services ecosystem that exist between ambulances, hospitals, police, fire departments, homeless shelters, mental health service organizations and caseworkers, many different communities have struggled to find ways to break the cycle these people keep traveling through.
Kitsap County thinks it's found a way to bring that number down - by simply sharing information better.
Read more
here
.

REPORT: State and Local Policy Levers for Increasing Treatment and Recovery Capacity to Address the Opioid Epidemic

This
report
summarizes financing and
workforce policies that can be used by states to expand treatment access and capacity for opioid use disorder (OUD), focusing especially on medication-assisted treatment (MAT). Our evaluation team used a case-study approach and conducted an environmental scan and stakeholder interviews for five sta
tes: California, Missouri, New Hampshire, Ohio, and Virginia. The results highlight key levers each state is using to expand or improve access to MAT, summarize common themes among financing and workforce policies, and map the policy levers to different settings in which a patient could start MAT, describing ways to build local capacity.

This E.R. Treats Opioid Addiction on Demand. That's Very Rare.
OAKLAND, Calif. - Every year, thousands of people addicted to opioids show up at hospital emergency rooms in withdrawal so agonizing it leaves them moaning and writhing on the floor. Usually, they're given medicines that help with vomiting or diarrhea and sent on their way, maybe with a few numbers to call about treatment.
When Rhonda Hauswirth arrived at the Highland Hospital E.R. here, retching and shaking violently after a day and a half without heroin, something very different happened. She was offered a dose of buprenorphine on the spot. One of three medications approved in the United States to treat opioid addiction, it works by easing withdrawal symptoms and cravings. The tablet dissolved under her tongue while she slumped in a plastic chair, her long red hair obscuring her ashen face.
Soon, the shakes stopped. "I could focus a little more. I could see straight," said Ms. Hauswirth, 40. "I'd never heard of anyone going to an emergency room to do that."
Highland
, a clattering big-city hospital where security wands constantly beep as new patients get scanned for weapons, is among a small group of institutions that have started initiating opioid addiction treatment in the E.R. Their aim is to plug a gaping hole in a medical system that consistently fails to provide treatment on demand, or any evidence-based treatment at all, even as more than two million Americans suffer from opioid addiction.
By providing buprenorphine around the clock to people in crisis - people who may never otherwise seek medical care - these E.R.s are doing their best to ensure a rare opportunity isn't lost. Read more here.

How Retail Mental Health Could Be Medicine's Next Frontier
Throughout his residency and his last three years as a physician in psychiatry training at Mather Hospital in New York, Dr. Tamir Aldad saw upfront how thousands of mental health patients each year were sent home from the emergency room knowing they might not get follow-up treatment for several weeks.
Despite the urgency of care needed amid the nation's opioid epidemic and related mental health crisis, millions of Americans like the patients Aldad sees are treated first in an ER, but often aren't able to see a psychiatrist even after being screened for anything from substance abuse or phobias to PTSD or potential risk of self-harm. Aldad says they aren't sick enough to be admitted so they "boomerang back to the ER in a couple weeks with the same or worse problem
than they came in for in the first place."
"There are 70% of patients with mental illness who are sent home because their symptoms aren't severe enough to be admitted, but they don't meet criteria for admission," says Aldad citing New York City hospital statistics.
In New York alone, Aldad says the wait to see a psychiatrist in an outpatient clinic or doctor's office is four to eight weeks. And it may be worse in other parts of the U.S. given there is a nationwide shortage of doctors and psychiatrists in particular. Read more
here
.

Autism Can Mask the Warning Signs of Suicide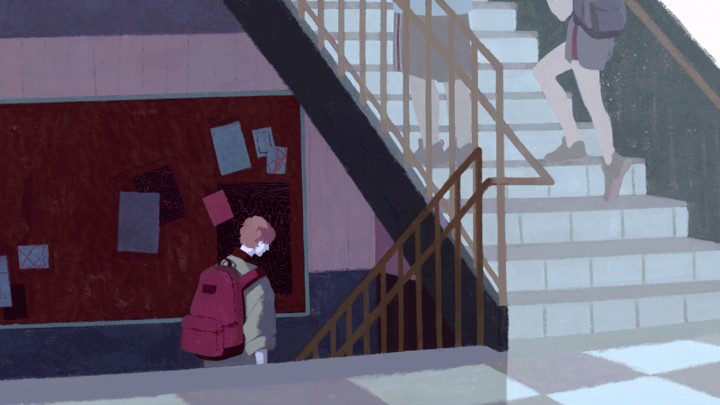 Nearly every Sunday since he was 7, Connor McIlwain had panicked about going to school the following day.
The noise of barking dogs or crying babies, the demands of school, and the constant fear of being exposed to one of his phobias was a lot for Connor to handle. Diagnosed with autism at age 3, he would get so upset at school that sometimes he would run into the street; on at least one occasion, he narrowly escaped being hit by a car.
Connor's mother, Lori McIlwain, recorded one of his Sunday-night tantrums when he was 10 to share with his doctor. The doctor offered suggestions on how to calm Connor and prescribed medication. Still, one day last year, Connor, then 17 and a sophomore in high school, became particularly distraught after a confrontation with a teacher. "We got the call from the school and picked him up," McIlwain says. When he got home, he began trying to harm himself. "He told us, 'I'm ready to die now,' and said goodbye to us."
Among people Connor's age, suicide is the second leading cause of death in the United States, according to the U.S. Centers for Disease Control and Prevention: Approx. 6,159 people between the ages of 10 and 24 died by suicide in 2016. Suicide is the 10th leading cause of death across all age groups and one of just three leading causes of death that is on the rise, according to a June report. But it's unclear what the statistics are for people with autism. Read more
here
.