Advancing Public Policies for People with Mental Illness, Chemical Dependency or Developmental Disabilities
Connect With Us:




Francine Sinkoff, Editor
fs@clmhd.org

Delay of Children's Medicaid Redesign Has Advocates Fuming over Cuomo's Budget
C

hildren's welfare advocates are deriding Gov. Andrew Cuomo's executive budget as one of the most harmful financial proposals for kids in decades, as they wonder if the administration is really the partner they had imagined.

The governor, looking to close a $4.4 billion budget gap, has proposed delaying a promised Medicaid reform that children's health professionals say could do lasting damage to the state's most medically and emotionally fragile kids. Frustrations over the two-year delay prompted the resignation of the co-chair of the New York state Children's Medicaid Redesign Team and have mobilized advocates against the governor.

The budget proposal also caps New York City's allotment for preventive child welfare services and eliminates funding for Close to Home - also a city-focused program that aims to keep teens out of the adult criminal justice system. Read more

here.



New Report: Potential Economic Impact of Integrated Medical-Behavioral Healthcare - Updated Projections for 2017


Medical costs for treating patients with chronic medical and comorbid mental health/substance use disorder (MH/SUD) conditions are two to three times higher on average than compared to the costs for those who don't have MH/SUD conditions. Integrating medical and behavioral healthcare is one way payers are seeking to improve member health while reducing the rate of growth of healthcare claim expenditures.
This report
uses healthcare cost and utilization data to project spending estimates for people with chronic medical and comorbid behavioral conditions in 2017.

NYSOMH Call for Participation in Focus Groups for Supervisors of Peer Specialists
Supervisors of Peer Specialists are invited to participate in two upcoming focus groups on
March 26 and March 29, 2018. These focus groups are being offered through Rutgers University

Academy of Peer Services, a NYSOMH-funded grant project.

Results will be used to develop additional courses for supervisors in the online Academy of Peer Services as well as supports and topics for dialogue in the Ask the Supervisor series that is part of the Academy's Virtual Community of Practice.
Click
here
for more information.

Investigating the Sense of Community
The research team at the Rutgers University Academy of Peer Services is investigating the sense of community among providers of peer support services in New York State. If you have a role in the peer support workforce, from direct peer support provider to the supervisor, manager, or director of a behavioral health program that offers peer services, we would like to hear from you. The survey takes about 9 minutes to complete, and can be accessed here.


March 6, 2 - 3 pm, Center for Health Care Strategies
42 CFR PART 2: What changed under the Final Rules in 2017 and 2018?
March 6, 2 - 3 pm, Legal Action Center
Principles and Practices of Peer Navigators
March 8, 12:30 - 1:30 pm, SAMHSA
March 8, 2 - 3 pm, Alliance for Strong Families & Communities
Implementation of Peer Navigator Programs
March 15, 12:30 - 1:30 pm, SAMHSA
Integrating HIV and Substance Use Disorder Treatment to Optimize Care for Vulnerable Patients
March 21, 2 - 3:30 pm, SAMHSA-HRSA
March 22, 1 - 2 pm, Transitions ACR
March 28, 12 - 1 pm, PsychU
March 28, 1 - 2 pm, Manatt




March 2: 1 - 3 pm

1450 Western Ave., Albany

Officers, Chairs & Regional Reps Call

Children & Families Committee Meeting

March 20: 11:30 am - 1 pm, GTM

Directors/Executive Committee Meeting

March 21: 9:30 am - 12:30 pm, GTM

Developmental Disabilities Committee Meeting

March 22: 1 - 2:30 pm, GTM

Contact CLMHD for all Call In and Go To Meeting information, 518.462.9422
Governor Cuomo Announces Award of $10 Million in Capital Funding to Expand Addiction Withdrawal and Stabilization Services Statewide


Governor Andrew M. Cuomo this week announced an award of $10 million in capital funding to five providers for the development of 84 new community-based Medically Supervised Withdrawal and Stabilization Services beds throughout New York. The detox programs will provide around-the-clock care to people who are under the influence of alcohol, opioids, or other substances, or suffering from withdrawal, and help stabilize them and connect them to long-term treatment services.

Medically Supervised Withdrawal and Stabilization Programs offer medical assessment, information about recovery support, family treatment, clinical services, and medication to manage withdrawal symptoms. This expansion of services is part of the Governor's continued multi-pronged approach to address the opioid epidemic by providing comprehensive prevention, treatment, and recovery services.
For more information and to view a list of awardees, click
here
.

F.D.A. to Expand Medication-Assisted Therapy for Opioid Addicts


In an effort to encourage new treatments for opioid addiction, the Food and Drug Administration plans to begin permitting pharmaceutical companies to sell medications that help temper cravings, even if they don't fully stop addiction.

The change is part of a wider effort to expand access to so-called medication-assisted treatment, or MAT. The agency will issue draft guidelines in the next few weeks. A senior agency official provided details of the proposal to The New York Times.

The new approach was signaled Saturday by the health and human services secretary, Alex M. Azar II, in remarks to the National Governors Association. Mr. Azar said the agency intended "to correct a misconception that patients must achieve total abstinence in order for MAT to be considered effective."
Read more here.


New Opioid Bill Would Impose Sweeping Limits on Some Prescriptions, Boost Funding


A group of eight senators on Tuesday unveiled bipartisan legislation that would increase funding for addiction treatment and prevention by roughly $1 billion and impose a sweeping three-day limit on opioid prescriptions for initial pain treatment.
The CARA 2.0 Act, billed as the sequel to the Comprehensive Addiction and Recovery Act of late 2016, would be the most substantive action Congress has taken to address the opioid crisis since President Trump took office.
The legislation's unveiling comes as Republicans in both chambers of Congress are ramping up their legislative efforts to address the opioids crisis. The two-year budget deal Congress passed earlier this year included $6 billion in extra funding to address the crisis in 2018 and 2019, but offered only broad outlines of how the funds would be used. Now, legislators, lobbyists, and policy advocates are hurrying to identify policies that could fit into that funding framework. Read more here.

These 10 ERs Sharply Reduced Opioid Use And Still Eased Pain



One of the most common reasons patients head to an emergency room is pain. In response, doctors may try something simple at first, like ibuprofen or acetaminophen. And, at least up until recently, if that isn't effective, the second line of attack has been the big guns.

"Percocet or Vicodin," says Dr. Peter Bakes, an emergency medicine specialist at Swedish Medical Center in Englewood, Colo. "Medications that certainly have contributed to the rising opioid epidemic."

Now though, physicians are looking for alternatives to help reduce opioid use and curtail potential abuse. Ten Colorado hospitals, including Swedish, participated in a six-month pilot project called the Colorado Opioid Safety Collaborative, aimed at cutting their use of the prescription painkillers. Launched by the Colorado Hospital Association, the project is believed to be the first in the nation to include this many hospitals in such an effort. Read more here.

Inside the Secret Lives of Functioning Heroin Addicts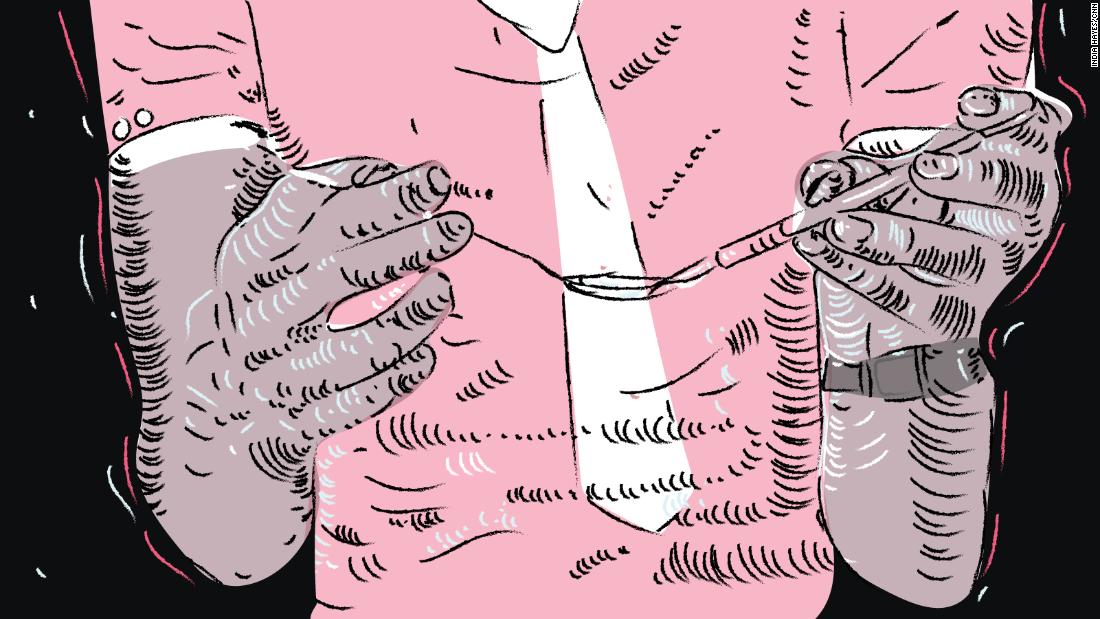 They're not slumped over in alleyways with used needles by their sides. Their dignity, at least from outside appearances, remains intact. They haven't lost everything while chasing an insatiable high.

They are functioning heroin addicts -- people who hold down jobs, pay the bills and fool their families.

For some, addiction is genetic; they're wired this way. For others, chronic pain and lack of legal opioids landed them here. Or experimentation got them hooked and changed everything.

What addicts have in common, according to experts, is a disease that has more to do with their brains than the substances they use. About 85% of people can take a pain pill, for example, and never crave it again.
This is a story about the others, those traveling the dangerous road of functional addiction. What works for them now, experts explain, can easily and lethally be derailed.
Hanging in the balance are people you may never imagine: peers, co-workers and neighbors. Loved ones, bosses and teachers. Respected members of your community who, for the benefit of everyone's understanding, want to be heard.
After CNN gave voice last fall to addicts on skid row, the sorts we think of when we picture "heroin addict," I set out to tell this overlooked part of the heroin story. Read more
here
.

Slow and Steady Still the Motto for Value-Based Reimbursement


The healthcare industry has boarded the train to value-based reimbursement. But recent roadblocks have provider organizations pumping the brakes with the shift away from fee-for-service, explained industry experts Doral Jacobsen, MBA, FACMPE, MGMA Consultant, and Michael Abrams, Co-Founder and Managing Partner at Numerof & Associates.


"Over the course of 2017, the policy uncertainty issuing from Washington left many healthcare administrators paralyzed about what to do next," Abrams recently told RevCycleIntelligence.com. "In particular, the cancellation of several mandatory bundled pricing programs in favor of voluntary versions raised questions about the future of value-based care, just as many administrators were beginning to accept value-based care as inevitable." As a result, 'slowly' has been the operative word for the value-based reimbursement transition, he added.
While the efforts to implement value-based reimbursement are slow-moving, policy uncertainty and healthcare payment reform changes should not deter providers from embracing value-based payments in 2018, Jacobsen stated.
Read more
here
.

Now Available: Medicaid Alternative Payment Models (APM) Certification Process for Medicare Quality Payment Program (QPP)

CMS has announced the process for Medicaid alternative payment models (APMs) to be certified as Other Payer Advanced APMs under Medicare's Quality Payment Program (QPP). Under this Medicare program, provider participation in certain qualifying Other Payer Advanced APMs - including certain Medicaid APMs - may help providers qualify for the Medicare bonus payment under the QPP. Note: it is voluntary for state Medicaid agencies to submit APMs for certification.
In order to qualify as an Other Payer Advanced APM, a Medicaid APM must meet three criteria:
Require clinicians to use certified EHRs;
Tie payments to quality measures; and
Require eligible clinicians to bear nominal financial risk.
Managed care organizations (MCOs) that want to submit models for certification as Other Payer Advanced APMs must do so through the state Medicaid agency. CMS created a document to assist states in collecting information from MCOs for this process.
The relevant resources in CMS's QPP library include:
* Medicaid All-Payer Fact Sheet;
*
Guidance document
for filling out the submission form and using the Salesforce tool; and
*
Guidance document for managed care plans
to assist states in filling out the submission form.
If you have questions for CMS or would like one-on-one assistance from them, please contact
Richard Jensen
.