Welcome
New Members
click name for details
City Winter
Parking Ordinance
ALL NIGHT PARKING PROHIBITED (Am. Ord. #784). No person, except physicians on emergency calls, shall park any vehicle for longer than 30 minutes between 3 a.m. and 6 a.m. on any City street from November 1st to March 31st.
Chamber Members Offering Snowplowing and Shoveling Services

If you are looking for a service to handle your plowing and / or shoveling needs, please consider contacting the following Chamber member businesses.
Click
here
for local Snow Removal Listing.
Women's Wellness Day 2014




Join us for this exciting program for women.
Speakers, displays, fashion show and more!




Saturday, February 15, 2014

7:30 a.m. - 3 p.m.

New London High School



Ticket cost is $30.00 per person and includes; welcome bag, continental breakfast, two breakout sessions, lunch, fashion show, keynote speakers, door prizes, exhibitors and displays!
7th Annual Chamber Beer Tasting


Saturday, February 22, 2014


Crystal Falls Banquet Facility, 6 - 9 p.m.


Come and See What We've Got
Brewing in New London!


Tickets: Early Bird: $20.00 Standard: $25.00
Non-Alcohol Admission: $10.00 (Available at Door)

We will be showcasing regional and international specialty beers in addition to some unique wines and beverages. Your ticket price includes a commemorative souvenir glass, delicious hors d'oeuvres, sampling of all beverages and live music by "Xplosion" from 9 p.m. - 12 Midnight.

Don't miss this popular annual event!
Network Health
Shamrock Heights golf*eat*drink*banquet*cater
Tailgate Party
Packers vs Niners Tailgate Party
When: Thursday, January 2nd at Shamrock Heights.
Time: 6 - 9 p.m.
Click here for additional information.
Monthly Business Briefing / Networking Session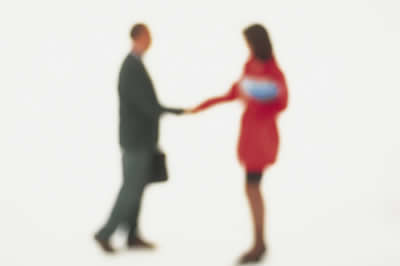 Wednesday, January 15th, 2014
** St. Joseph Residence Chapel **
Please Park on Road


Please be sure to attend this exciting educational and networking opportunity for Chamber members. On the third Wednesday of each month from 8 - 9:15 a.m. join the Chamber in the St. Joseph Residence Chapel (please park on road) for our monthly business briefing / networking session.
St. Joseph Residence will provide coffee and snacks for each session. Come join us and learn what's happening with the Chamber and each other. Each of you will be given the opportunity to introduce yourself and your business and share something about your business that you want others to know. Use this opportunity to promote and educate yourself with the offerings of other Chamber members. In addition, we encourage you to invite either an existing Chamber Member, a prospective Chamber Member or a public service person to the meeting. We will have a great prize drawing and a lot of networking opportunities.
A monthly reminder e-mail will be sent out to everyone on our e-mail distribution lists on Monday the week of the sessions. If you are not on our e-mail listing and would like to be added let us know. We hope you can join us! If you have any questions please call the Chamber office at (920) 982-5822 between 8 a.m. - 4:30 p.m. or visit www.NewLondonChamber.com/Events/MonthlyBusinessBriefing.
Michelle Malliet recently received certification
from Special Needs Group, Inc.
Michelle Malliet, travel agent with Malliet Travel, recently received certification from
Special Needs Group, Inc. (www.specialneedsgroup.com), a global provider of special needs equipment for the travel industry, to specialize in special needs / accessible travel. To earn the distinction, Michelle participated in Special Needs Group's in-depth online 3 module certification program.
Through the program, agents gain an understanding of the special needs / accessible travel market. They learn about the best equipment to rent for special needs travel, ways to market special needs / accessible travel, and more.
Nationwide, one in seven persons has some form of disability, and one in five families is touched. By specializing in special needs / accessible travel, Michelle has the ability to help this large percentage of the population travel in an enjoyable, safe and efficient manner. Michelle opened Malliet Travel in downtown New London in November.
"Through Special Needs' courses, I not only learned how to assist individuals with special needs to enjoy travel, but I found some very valuable new ways to serve the needs of all of my clients," said Michelle. "The population, as well as the travel industry itself, has undergone major changes in the past few years. By completing this program, I have the ability to stay on the cutting edge of these changes and create opportunities for my clients."
To book a vacation, whether it involves special needs individuals or others, contact Michelle at (920) 538-5825 or michelle@malliettravel.com. For more information about Special Needs Group's special needs certification program, call (800) 513-4515.
Snowshoe Trails Open and Rentals Available

Open Tuesdays - Sundays from 9:30 a.m. - 2 p.m.

Please call ahead at (920) 779-633 to check on snow conditions and availability of rentals during the week. Families with young children try out the smaller shoes for age four and older, or bring a sled to pull your toddlers.
Snowshoe Rental: $3.50 / adults, $2.50 / students and seniors; FOMH: no charge.

Synergy - Christie Buskirk starting a
free Herbalife 24 Fit Boot Camp Challenge
On Sunday, Jan. 5th, Synergy - Christie Buskirk, will be starting a free Herbalife 24 Fit Boot Camp Challenge. This four (4) week challenge includes 12 classes of physical training, fitness evaluation and coaching and complete body transformation. Orientation will be held on Sunday from 9 - 11 a.m. or 4 - 6 p.m. at Synergy, 504 W. North Water St.
For additional information, click here or call Christie Buskirk at (920) 538-0675.
Wisconsin Governor's Business Plan Contest
open for 2014 entries through Jan. 31, 2014
The 11th annual Wisconsin Governor's Business Plan Contest is accepting entries online for the 2014 competition until 5 p.m. Friday, Jan. 31, 2014.
The contest is designed to encourage entrepreneurs in the seed, startup and early growth stages of high-tech businesses in Wisconsin. The contest links up-and-coming entrepreneurs with a statewide network of community resources, expert advice, high-quality education, management talent and possible sources of capital. It also leads to valuable public and media exposure for the top business plans and helps spur economic growth in the state. Finalists will share in more than $100,000 in cash and in-kind prizes. See more...
Collaborate on the Go
In today's mobile working environment, it's uncommon that everyone working on a particular project is in the same building. Mobility does not have to mean extra challenges and working with your team does not have to stop when you leave your desk. There are a number of web-based collaboration apps that let you stay organized whether you're at your desk, on your smartphone or using your tablet. See more...
2014 marks the 40th anniversary
of Mosquito Hill Nature Center
A 40th Anniversary exhibit is planned, so we're looking for old photographs and artifacts. If you have either, please call (920) 779-6433 or e-mail them to Mary.Swifka@outagamie.org. (Please note, we have plenty of old View from the Hill newsletters, so we will not be accepting those.)

Brooke Denu
New London Area Chamber of Commerce