Chamber Champions
Gold Sponsor

Thank you to our Renewing Members!
Cutting Edge Lawn Care Services, Inc.

Connie Rinehart, MSW

Muddy Bay Marine

Fulmer Building Supplies, Inc.

Hospice Care of South Carolina, LLC

A Note from Ted
" United We Stand" will appear in Monday's Newberry Observer
Want to Increase Your Clientele?

Are you interested in offering discounts to Newberry College students? Contact Nancy Williamson with the Small Business Development Center for information.

Contact her
email
or 803-321-5689
Shopping Opportunities

You may be interested to hear that some of the downtown Newberry merchants will be open until 8:00 p.m. on the following dates:

Thursday, October 17

Thursday, November 21

Thursday, December 19

Come out and visit, see what they have to offer, and maybe find a special or two!

The Prosperity Business Association wishes to announce that one of our member merchants is For Sale and Closing, as the owner is moving.
The Blend of Art and Coffee, Main Street, Prosperity is For Sale.
Building not included in business purchase.
Great opportunity for individual(s) wanting to start out as a business owner. Will Train. Turn Key.
will be hosting Spay and Neuter month during the entire month of November. We will be discounting this service at 15% off of services related to the spay or neuter on the day they have their surgery.
Dutch Fork Animal Hospital
1780 Dutch Fork Road
Irmo, SC 29063

Tel: (803)781-7483
Fax: (803)781-7462
Email: dfah@dfah.net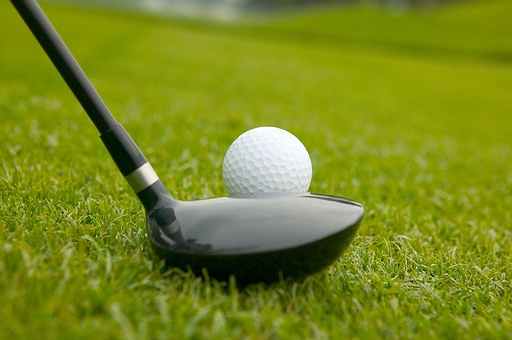 2013 Corporate/ Business Golf Special
The Country Club of Newberry is offering golf specials to local and surrounding businesses.

Clic

k

here

for information.

Country Club of Newberry
414 Country Club Road
Newberry, SC 29108
803-276-2385
Newberry Disabilities & Special Needs Board
currently has Part-Time Direct Support Professional vacancies. Click here for the flier.
Send us your business announcements to include! We have many business logos, but if you're not sure if you've sent us one before, e-mail it to us so that we can include it in your announcement(s).
October at YOUR Chamber
Wednesday, October 16
- Lunch 'N Learn @ OAKLAND MILL luxury apartment homes
Thursday, October 17
- Business After Hours @ Stokes-Trainor

Monday, October 21 - 21st Annual Golf Tournament @ CCN
Cli
ck here
for t
he most current 2013
Chamber Save-the-Date Calendar
October Lunch 'N Learn
Join us Wednesday, October 16 from 12-1:00 p.m.
for the October Lunch 'N Learn
hosted at and sponsored by
OAKLAND MILL luxury apartment homes
2710 Fair Avenue
Newberry, SC 29108
www.oaklandmill.com
We will hear the background story and take a tour of this fabulous facility.
Please RSVP by noon on Monday, October 14 by contacting us at 276-4274 or click here.
There will be a $5.00 charge for lunch.
October Business After Hours

Join us Thursday, October 17 from 5:30-7:00 p.m.
hosted at and sponsored by
Stokes-Trainor Chevrolet Cadillac Buick GMC
2004 Wilson Road
Newberry, SC 29108
Enjoy networking and great food and beverages!
All current and prospective members are welcome!
IS THERE HUMAN TRAFFICKING IN SOUTH CAROLINA?
Learn about the contributing factors to this local and international problem and what you can do for your community to end modern slavery.
Saturday, 10/12/13
1:30 - 3:00 PM
Newberry Public Library
Session will include materials from the National Association of Social Workers, documentary clips, round-table discussion and advocacy materials. For more information, contact Sara Damewood, LISW-CP at 803-730-4987.

The 21st Annual Chamber Golf Tournament will be Monday, October 21 at the Country Club of Newberry
(postponed due to the weather forecast for the original date of October 7).
Click here for all information and to register.
Young Professional Event
Young Professionals around age 21-39 who live or work in Newberry County are invited to the next social gathering on Wednesday, October 16 from 6:30-8:00pm at the Country Club of Newberry.
Food will be provided with a cash bar.
Sponsored by TLC Realty, Inc.

Contact Michelle Long at 803-276-4274 or michelle@newberrycounty.org for information!
2014 Chamber Sponsorships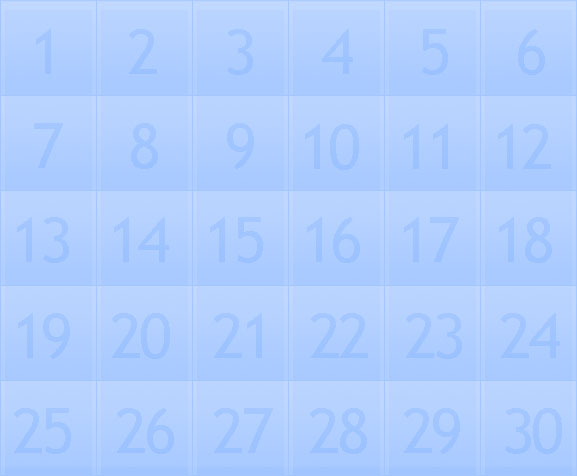 Interested in sponsoring a Quarterly Breakfast, Lunch 'N Learn, or Business After Hours in 2014? Contact Liz or
Michelle at 803-276-4274 or
chamber@newberrycounty.org
for informa
tion.
Member Spotlight
Reserved for YOU!
751st Combat Sustainment

Support Battalion

Your presence is requested at the
751st Combat Sustainment Support Battalion's
Casing of the Colors Ceremony


On Friday, the Eleventh of October

Two Thousand and Thirteen

at 3:00 in the afternoon

751st CSSB National Guard Armory

275 General Henderson Rd.

Newberry, SC


RSVP to SFC Fowler

at (803) 299-1030

275 General Henderson Rd.

Newberry, SC

September 28-November 2, 2013


This event is sure to be one of the most exciting contests in quite some time!


Along with the Newberry Jaycees, we are co-sponsoring the 1st Newberry County Scarecrow Convention.
This convention/contest is open to everyone-businesses, school and school groups, non-profits, groups and churches, and individuals and families!
Cli
ck
here
for examples fro
m Pendelton, SC!
Click below for:
Alumni and guests will join the Newberry community the 2nd weekend in October to celebrate Homecoming 2013 at Newberry College. Many fun and exciting activities are planned for Friday, October 11 and Saturday, October 12 as folks gather to celebrate a rich heritage. To view the complete schedu
le click
here
.
Click here for the latest news from
Newberry College.
Click
here
for their calendar of events.
Newberry Harvest Festival

Sunday, October 13


Enoree River Winery, 1650 Dusty Road, Newberry

$10 admission (21 and older) includes souvenir wine glass and 5 tastings. Must provide picture ID
$5 admission (for all others)

Music: Henry Brooks & The Country Home Band, Golden Steel Band, and Munson Summer's Severus Smooth Jazz Trio

Bring your chair and/or your blanket. All attendees must wear wristbands. Soft drinks & water available. Food provided by Newberry College Dining Services. No coolers allowed. Wines provided by Enoree River Winery and City Scape Winery.

Wines will be available for purchase by the bottle or the glass.
St. Francis
Blessing of the Animals
St. Luke's Episcopal Church
Parish House Lawn
1605 Main Street, Newberry
Sunday, October 13
3:00 p.m.
The Public is Invited.
All pets must be on a leash or in a carrier.
Children must be accompanied by an adult.
Free Medical Clinic
of Newberry County, Inc.

Remembering the Forgotten
Annual Meeting/Open House


October 16, 2013
2:00 - 4:00 p.m.
2568 Kinard Street
Newberry, SC 29108
803-276-6665
BBQ!
Mike Meadow and Newberry High School Student Government have teamed to raise money for breast cancer awareness. Mike will cook Boston Butts on Friday, October 18 at a cost of $30. Reserve yours by calling 803-271-1191. They can be picked up at 1508 Dave Dr., Newberry.
Newberry Electric Cooperative, Inc.
Golf Tournament

October 18

Registration 11:00 a.m.

Shotgun start at noon

The Country Club of Newberry

414 Country Club Road

Newberry, SC 29108

All proceeds will go to the WIRE (Women Involved in Rural Electrification) Chapter and the Community Care Fund.
Call 276-1121 for more information.

October 26

Starts at 5:00 p.m.

@ Sonic Drive-In


Sponsored by Newberry Car Buffs

Classic Car/Truck Show Mustang Round Up


Everyone please bring food items.

Register your car for prizes-no fees; Open to everyone. Bring your classic car and enjoy the fun.

Live Band


Newberry Car Buffs is proud to have its annual food drive for our neighbors that need a helping hand. The Cruise-In Food Drive is for the benefit of the

Pomaria Community Food Pantry.
Click
here
for the flyer.
For information about shows, contact the Box Office at 803-276-6264 or online by clicking here. Sign up to receive their monthly newsletter by e-mailing Heather Hawkins here.
__________________________________
Interested in being an Ambassador for the Newberry Opera House?

C
lick
here
for inform
ation!
Are there community events you want us to list?
E-mail the info, including logos, fliers, etc.
Montgomery & Riddle Eyecare
22995 Hwy 76 East
Clinton, SC 29325
Phone: 864-833-0038
OFFERS BREAKTHROUGH BLADE-LESS CATARACT SURGERY
We are especially pleased to announce that Montgomery & Riddle Eyecare is now offering the LenSx? laser for cataract surgery so that patients can now choose between standard cataract surgery or bladeless laser cataract surgery.
Cataracts are a clouding of your eye's natural lens that tend to occur in people ages 55 and older. Half of all Americans have them, or have had cataract surgery by age 80. Cataracts can make objects appear blurry, make colors look dull, and cause trouble seeing at night.
In standard cataract surgery, our surgeons make an incision, break up, and remove the natural lens by hand. While all human eyes share the same basic anatomical structure, every eye is a bit different in terms of size, depth, curvature of the cornea and other key features.
The LenSx? is laser assisted (bladeless) surgery and FDA approved to perform the most vital steps of cataract surgery by using real-time imaging technology. Using the images, measurements and data it provides-the ability to plan and perform cataract surgery to exacting specifications is not attainable with standard surgery.
The benefits of a bladeless laser cataract procedure is less power is used resulting in quicker healing, decreased inflammation and a decrease in the risk of infection. With this advancement in technology, Dr. S. Jay Montgomery and Dr. H. Keith Riddle can further improve their already exceptional results by increasing the accuracy and reproducibility of several of the manual steps in standard cataract surgery.
Also, Dr. Montgomery and Dr. Riddle offer several different options for advanced intraocular lens (premium lifestyle lenses). These lenses, depending on which option is best for the patients' vision and lifestyle, would allow for improvement of a combination of uncorrected distance, intermediate, and/or near vision when used with cataract surgery. With the options of bladeless laser surgery and a lifestyle lenses, Montgomery & Riddle Eyecare is offering the most technological advances in cataract surgical care.
We look forward to being able to provide another option for your patients to consider. To learn more about cataract surgery using the exciting technology of the LenSx laser and advanced intraocular lifestyle lenses, please call us at 864-833-0038 (toll free: 1-800-833-0620) or visit our website at www.live2see.com.
Have you, your business, or one of your employees received recognition? Brag on them...Send us the information and we'll publish it here!