Instructor Spotlight
Paul Brown
Valdosta native, Paul Brown marks his sixth year with Camp Discovery in 2013. Paul's comfortable way with the kids is a natural extension of his work with Valdosta City Schools at Sallas Mahone Elementary where he teaches art. This summer, he brings "Wild & Colorful Animals" designed for ages 6-8 to the Camp Discovery schedule the week of June 17 and for kids ages 9-12, "All American Art," July 1-5.
It is not surprising that Paul says he loves visiting small art museums throughout the country. Additionally, he fills his non-teaching time running marathons (13 in 13 states) as a member of the Marathon Maniac Running Club and has a 5K running event titled 'Don't Run with Scissors.' He and his wife are expecting a baby in December.
VSU Continuing Education is proud to have Paul Brown as a part of the teaching staff of Camp Discovery.
Gift
Certificates
Give the gift of learning for a birthday or "just because. "
Gift Certificates are available throughout the year.
Do you have a special talent or area of expertise that you could share with others?
Faces of....
Camp Discovery 2013

Greetings!
Welcome to the Continuing Education
News You Can Use
edition
for July 2013.
Thanks for being a part of Continuing Education at Valdosta State via email. Please use the link at the bottom of the newsletter to forward it on to anyone you think could use this information. Remember to let us know if your email address changes. To unsubsubscribe, use the clickable link at the end of this newsletter.
Throughout the newsletter, click the underlined links for more information.
Click here
for a complete listing of the courses and programs we offer.
AP? 2013 Summer Institutes
Preparation for Teaching AP? Classes
Valdosta State University (VSU) continuing Education has teamed up with the Dewar college of Education to provide week-long Advanced Placement Summer Institutes? (APSI) for teachers committed to the pursuit of enhanced teaching and learning. This year we are offering the following courses. Click on individual courses for more information.
English Language and Composition - July 8 - 12/2013
US History- July 8 - 12/2013
Biology - July 15 - 19/2013
Our summer institutes serve to provide guidance and curriculum development assistance to the new teacher preparing to teach
Advanced Placement? (AP) courses and to update and refine skills of the experienced teacher.
Courses focus on positive and effective teaching strategies and practical classroom use of AP? materials.
Advanced Placement? Summer Institutes are appropriate for those currently teaching AP? courses, as well as for those who will be teaching AP? courses, honors and/or accelerated classes, and special courses that feed into an AP? program.
EdVantages - Personal Enrichment and Professional Development
A Word from Sue...
The heat is on and summer is in full swing with our kids' camps, swimming lessons, and classes for adults in a variety of subjects. Meet new people, discover an interesting hobby, sharpen your work skills, or just have fun exploring something new with VSU Continuing Education!
Click here to see all the information for Continuing Education courses.
Coming this Fall
Continuing Education is proud to cater to the professional development needs of our community in many ways, but specifically by offering ServSafe and SHRM classes.
ServSafe
Serving Safe Food classes will give food handlers the information they need to reduce critical risk factors for food-borne illness.
Georgia requires at least one food service manager on staff who has successfully completed a food safety training program and passed an ANSI-CFP exam.
One-day training with a certified instructor.*
Class concludes with the administration of the online certification exam.
Pass/fail results are available immediately.
Textbook and exam materials are included.
*Program Coordinator Sue Bailey is the instructor/proctor for
ServSafe at VSU Continuing Education. She has 20+ years experience in the food service industry and has been a Certified ServSafe instructor and proctor since 2007. Sue is also a Certified ServSafe Alcohol proctor.
Next ServSafe class: Mon/Sept 9/9 AM - 6:30 PM
In addition to our ServSafe classes, we are pleased to be able to offer the convenience of monthly exam-only sessions for individuals who choose to do self-study and need a proctor for the exam. This is an excellent option for those doing self-study in their preferred language such as Chinese, Spanish, or Korean. Click here for the complete exam-only schedule on our website.
Essentials of Human Resources
The field of human resources is challenging and ever-changing. This course is a great introduction and ideal for staff members who are performing HR duties or looking for an effecti
ve way to boost employee-management skills.
New or junior HR practitioners will build their knowledge base. Experienced HR practitioners will gain valuable, up-to-date information about the latest policy changes and legal compliance issues. It is also an important step in readying yourself to take the PHR/SPHR exam. Click here for course details.
6 Tues/Sept 24 - Oct 29/6 - 8:30 PM
Camp Discovery for Kids - ages 5 - 17
There is still time to enroll your kids for Camp Discovery.
Coming

June 24-28

"Math Magic" for kids ages 6 - 8.

If you have a child who THINKS he or she hates math, you might want to check out our "Math Magic" camp. Taught by Amanda McCord, a
teacher at S.L. Mason school, this camp will show just how fun math can be! Ms. McCord will introduce math concepts through indoor and outdoor games, crafts, and other projects. Participants won't even realize they are learning as they have fun.
Click here
for a full listing of all the Camp Discovery classes.
Learning in Retirement is proud to announce the Slate of Officers for 2013-2014 who were sworn in May 17, 2013. Thanks to those who have served LIR in the past and congratulations to the new officers!
Pictured above from left to right:
Outgoing President: Tommy DeVane, New President: Carol Jennings, Vice-President: Linda Crook, Historian: Carol Copeland, Dr. James LaPlant, Officiant, Secretary: Madonna Terry, Parliamentarian: Dan Kehoe, (
not pictured, Treasurer: Beverly Long.
Online Courses - Teacher Recertification
"
Summertime, and the livin' is easy." When George Gershwin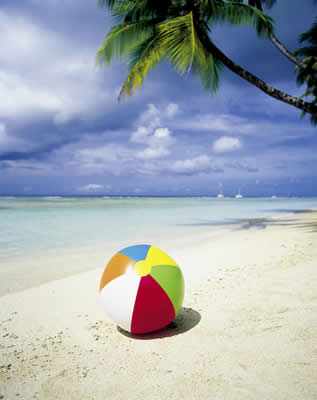 penned these lyrics to
Summertime, he probably wasn't thinking about taking online courses. But the natural
change of pace the summer brings gives us a chance to relax, regroup and perhaps 'recertify.'
Many states require continuing education Professional Learning Units (PLUs
),
also known as Staff Development Units (SDUs),
to maintain or renew a teaching certification. If you fit into either of these categories, you can find a wide array of online choices through VSU Continuing Education. You should check with your state's department of education to determine which continuing education rules apply in renewing your particular teaching license. Please note:
Courses approved for PLU credit are not convertible to academic credit/semester hours.
Our online courses are divided into two formats, Self-paced and Instructor-paced. All of our online courses are accessible at YOUR convenience, 24 hours a day/ 7 days a week. They are instructor facilitated which means you can contact your instructor via email, discussion board, or for some courses, phone, with specific questions or requests for more information.
VSU Continuing Education has partnered
with Virtual Education Software, Inc. (VESi) to offer self-paced professional learning unit courses for K-12 educators. These interactive continuing education courses provide expert instruction at a pace that fits your schedule.
The VESi self-paced courses:
begin on date of your choosing with access for 6 months,

are priced at $179* (3PLUs) and $199* (4 PLUs), and

are available in either an online or CD-ROM format, unless otherwise noted
Please allow 5 - 7 working days after your registration has been confirmed to receive your CD-ROM or online access code to your course. Access to your course is available for 6 months with a six month extension upon request. Click here to see the course descriptions for more information.
VSU also offers instructor-paced online courses which have been approved by the State of Georgia Professional Standards Commission for Professional Learning Unit (PLU) credit for teacher recertification. If you are currently employed by a public school system, it is your responsibility to verify that these courses will meet with your local school district's approval.
Most 6 week, instructor-paced teacher recertification courses are $109. Click here to see a complete list of the PLU approved instructor-paced courses.
Lessons for each instructor-paced course are released on
Wednesdays and Fridays of each week over a six week period. A new section of each course starts monthly.
Course Section

Course Begins

Last Lesson

Released

June 2013

June 19

July 26

July 2013

July 17

August 23
Certificate & Career Training
We also offer many self-paced certificate and career training courses including the areas of Accounting, Business & Management, Graphics and Photography and Media & Design. For a full listing of our entry online certificate career training programs, click here.
Be sure to check each monthly issue of our newsletter for special announcements and other important information regarding our program. We welcome your comments by phone, 229-245-6484 or by email, vsuconted@gmail.com.
Sincerely,
Your Continuing Education Staff:
Julie Halter - Director; Online Courses, Conferences
Sue Bailey - Program Manager - Professional Development & Personal Enrichment and Summer Swimming Lessons
Suzanne Ewing - Program Manager - Learning in Retirement and Camp Discovery
Annetta Taylor - Registration Specialist
Susan Bass - Office Assistant
Tyler Roberts - Marketing Assistant