Events
this Month
June 20th
How to Get Financing for Your Business
9:00 am - 10:30am
Innovation Depot
1500 1st Avenue North
Suite B/106
Birmingham, AL 35203
For more info call:
205-250-6380
June 20th
Financial Education Workshops, Understanding Credit & Credit Reports
5:30 pm - 6:30 pm
Business Innovation Center
1301 Azalea Rd. Room 100
Mobile, AL 36693
Register
June 27th
Selecting the Best Legal Structure for My Business
10:00 am- Noon
Chamber of Commerce of Huntsville/Madison County- Auditorium
225 Church Street, Huntsville, AL 35801
To Register:
Call: 256-824-6422
Email: SBDC@uah.edu
Marketing Your Business This Summer
The following marketing tips will keep your business shining as bright as the sun!
Get out of the office this summer! Participate in Summer Festivals and Fairs or host your own event. Use local resources such as newspapers and community flyers to find any upcoming events in your community. By taking part in an event or hosting your own, you will be marketing your brand to a wider audience and making those connections with potential new customers.
Provide GIVEAWAYS for your customers or visitors this summer not only at an event but within the store as specials for coming in or for purchasing a certain amount of product or service. Get your name out there with unique gift and swag items.
Do something different
this summer. Attract your previous clients you haven't seen in a while by offering new company contests. Make sure you are promoting your products or services as something that encourages people to frequent your business. Don't forget to follow through with the results of your contest by posting pictures of the winner(s) on your website.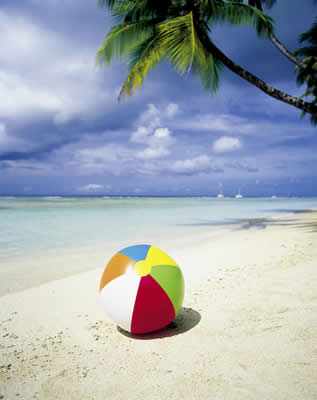 For more tips: Go to SBA's Hot Summer Tips page!
Accion Texas Inc., locally known as Accion in Alabama, is a multi-state nonprofit microlender and small business lender. For nearly 20 years, Accion has helped small business owners start, stabilize and grow their enterprises. For more information about Accion's lending and business support services, contact Loan Officer Lisa Riley
at
lriley@accionalabama.org
or
(205)266-9639.
Accion is proud to present our newest clients and the passion they have for their business. Also, three great tips to keep your small business going strong this summer!
Marchella Carter
Seeking a loan to continue with the growth of her
business, Marchella Carter sought out the Accion team in Birmingham, AL. On May 13, 2012 Carter received a $4,000 loan. She will use the loan to participate in a local Hair Show & Expo in order to showcase her talent and creativity. This Hair Show will give Carter the opportunity to network with other professionals such as hair designers and suppliers.

Carter is passionate in her work, as she enjoys making her customers feel confident about themselves and their beauty. Carter has owned her cosmetology business in Western Alabama for over 15 years and hopes to continue for many more as she gains exposure with the help of her new loan.
Trademark
On May 23, 2012, business owner David Daniels received a loan of $36,506 from Accion's Birmingham office. Daniels was referred to Accion by Dominick Wallace from Wallace Capital. Daniels plans to use his loan to purchase additional parts for his Dry Cleaning Equipment Repair business located in Central Alabama. The new parts would, in turn, provide Trademark with the ability to respond faster on service calls.
Due to Daniels' past experience and expertise in equipment repair, he jumped at the opportunity to invest in an already thriving business. Soon thereafter, Daniels became owner of Trademark and has been successfully in business for over 20 years.
Dave's Hot Dogs
David Vanpelt realized that he wanted to continue serving others even after retiring from his full-time job as a truck driver. Therefore, Vanpelt met with Kamal Minhas from Biz 2 Credit who later referred him to Accion's office in Birmingham in order to acquire his loan. On May 31, 2012, Vanpelt was given the $12,505 loan needed to start up his business in Northern Alabama. Vanpelt will use his loan as a means to purchase a hot dog cart and equipment.
Vanpelt is preparing for his retirement and wants to have a mission for this new chapter in his life. He feels that by launching his own small concession business, he will still be able to travel while enjoying the time he spends serving his customers. Accion wishes him all the best as he begins this new journey in his life.
3-D
Cicone Prince owns his own video graphics company in Southern Alabama, where he is in the process of increasing sales and expanding the markets in which he is known. For that reason, Prince turned to Accion to provide him with a loan that would allow him to attend a conference that specializes in video productions. On May 30, 2012, Prince obtained the $1,095 loan
needed to fulfill his plan.

Prince saw the market being underserved, so he opened his business, 3-D, that has been successfully in operation for over 5 years. With his attendance at the conference, Prince will be able to continue expanding his business and doing what he loves.
Community Supports Accion With Grants
Accion in Alabama is overwhelmed with the support shown from the Birmingham community. Since opening our office, we have received four grants to help us continue our work of microlending and business support :



The Community Foundation of Greater Birmingham awarded a $50,000 grant, which represents a pilot investment along with the Mike and Gillian Goodrich Foundation.

The Mike and Gillian Goodrich Foundation awarded a grant of $50,625. The two grants from the Community Foundation and the Goodrich Foundation, totaling more than $100,000, are providing operational support for our Birmingham office and assistance with providing loans to small businesses in the Woodlawn area.

The Daniel Foundation of Alabama granted $15,000 for operations of our Birmingham office.

The Robert Meyer Foundation awarded a grant of $5,000 for operations.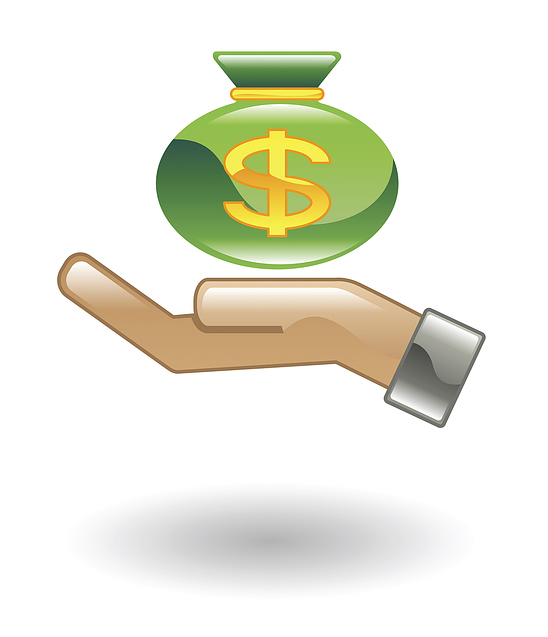 These prestigious foundations are providing a wonderful introduction for us to other organizations in the Birmingham community, who may be inspired to support our efforts.