Resident Profile
We are always thrilled to share the success stories of our clients, and this month we have one that is truly amazing! In September of last year, Nora, a 41 year old woman, was completely independent. She lived alone and worked at Austin Community College. She enjoyed going to the movies and spending time with her family. She had no idea that her life was about to change dramatically.

Nora complained of headaches for a couple of weeks, then on September 20, she had a severe headache accompanied with vomiting and a seizure. Neuroimaging of her brain revealed a stroke. At age 41, this was obviously not something Nora thought she would be dealing with at this time in her life.

Nora came to CORE in December of last year, and was no longer the independent young woman she previously was. Upon arrival to CORE, she required 1:1 staffing assistance 16 hours a day for assistance with transfers, mobility, orientation, and common activities of daily living. She also had no use of one arm. She was experiencing trouble swallowing and was on a modified diet to assist her with this. She was unable to stand or walk unassisted, and even needed a therapist to move her left leg for her with each step. She had significant visual field loss where she could not see from mid-line to the left in either eye. She also had trouble converging her eyes, was losing motivation for reading any written material, and computer games made no sense to her as she omitted everything on the left.



For the last four months, Nora has been working very hard, attending 25-30 hours of therapy each week, including PT, OT, Speech, Vision and Cognitive Therapy, and all of her hard work shows in her progress! Her family has been incredibly supportive of her through this process, and helped her gain the confidence she needs to be successful in rehab!

Today, Nora needs NO assistance with common activities of daily living, transfers, or mobility. She is using her left arm for support and to give assistance with many activities. She can now walk independently using her brace and cane.
Although she still has visual field loss, she now compensates by reminding herself to sit and view "centered". She scans to the left side of the monitor or written materials and is actively asking for and completing daily puzzle sheets.

Nora originally believed she would not be able to live alone again and would always need assistance. She is now discovering that not only will she be able to live alone, she is realizing that she is able to tackle and conquer challenges that she never imagined she could. She's even hoping to learn to drive at some point, which she has never done before!

Congratulations, Nora! We are all so proud of you! Keep up the great work!
We're Everywhere!
Can't get enough CORE information? Be sure you're connected with us in all of our social mediums. Facebook, Twitter, LinkedIn, check out our videos on You Tube, read up on the latest in brain injury rehab on our blog found on our website!
Need CEU's? CORE's Got You Covered!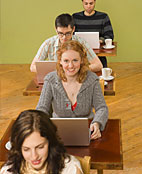 CORE Health Care offers many continuing education presentations, most accredited for RNs, Social Workers, and Case Managers. We even have some accredited for therapy CEU's! We would love to speak to your group. If you're interested in learning more about our continuing education unit offerings, please call us at 512.894.0801.
The Marketing team will be happy to assist!

Hope for Veterans with TBI
CORE Health Care is one of the successful contractors to be awarded a contract with the Department of Veterans Affairs Assisted Living-Traumatic Brain Injury Program (AL-TBI) to provide rehabilitation to injured Veterans. The purpose of this program is
to
e

nhance the rehabilitation, quality of life, and community integration for these injured Veterans. Selected providers will provide enrolled individuals with traumatic brain injury (TBI) assistance in the form of rehabilitation services in order to promote retention and/or improvement in skills related to activities of daily living and the social, behavioral and adaptive skills necessary to enable the client to reside in a non-institutional setting, and provide long term assisted living for enrolled Veterans affected by a wide range of TBI disabilities.
Research a Top Priority

Neuroimaging, such as MRIs and CT scans, are wonderful clinical tools for giving doctors a very detailed look at the structure and function of the human body. This is particularly the case with the human brain, arguably the most complex organ in the human body. Although brain scans are routinely used by physicians to detect damage in the human brain, the potential of these tools is far from being reached. Part of the reason for this lack of progress is the lack of software tools to analyze the volumes of data that can result from brain scans. In an attempt to fill this need, The CORE Health Foundation is embarking on a collaborative research project to develop such software. The CORE Health Foundation, under the direction of Drs. Jim Misko and Greg Harrington, is working on a small business grant to develop software that would allow more hospitals and rehabilitation clinics to perform brain imaging research to determine the integrity of connections between different areas of the brain. Ultimately, rehabilitation clients will benefit from these developments, as rehab efforts can be more focused and targeted, helping them accomplish even more through their brain injury rehabilitation.
CORE Staff Best of the Best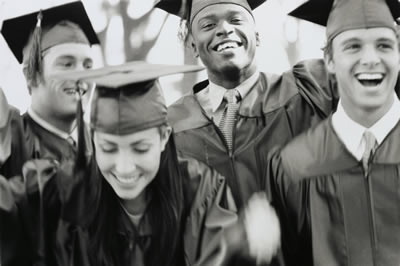 The Academy of Certified Brain Injury Specialists (ACBIS) offers a voluntary national certification program for both entry-level staff and experienced professionals working in brain injury services. ACBIS provides staff and professionals the opportunity to learn important information about brain injury, to demonstrate their learning in a written examination, and to earn a nationally recognized credential. In late March, CORE's number of Certified Brain Injury Specialists jumped to 35 employees, nearly 25% of our workforce! Congratulations and thank you to our team members who continually go above and beyond to remain on the leading edge of brain injury treatment and care!
Interested in Joining Our Team?
Meet Annie Freeman - Senior Recruiter at CORE Health Care! Annie comes to CORE Health Care after five years of Healthcare Recruitment and Human Resources in Indianapolis. In her role as Senior Recruiter, Annie is responsible for all recruitment at CORE Health Care, as well as other Human Resources functions including benefits, training, and employee incentive programs, and she'd love to hear from you!

We are looking for a few good men and women who are genuinely interested in making a huge difference in our residents' lives! We currently have openings for Direct Care Workers, Shift Supervisors, Occupational Therapists, and Rehabilitation Nurses.
Please find a complete list of available jobs below and visit our website to apply.

CORE is an equal opportunity employer. If you are an individual with disabilities who needs accommodation or you are having difficulty using our website to apply for employment, please contact Annie Freeman at
(512) 894-0801 ext 118.
CORE Residents Head to Camp!
It's that time of year again! The wildflowers are blooming, the grass is green and the residents at CORE are ready for camp! They are headed out to Camp For All in Burton, Texas on April 27-29 for a few fun-filled days of horseback riding, arts and crafts, rock wall climbing and much, much more!
Camp For All is a unique camping and retreat facility that strives to enrich the lives of people with special needs. A not-for-profit 501(c)(3) organization, Camp For All works in partnership with special needs groups whose members gain self-esteem, self-awareness and independence by participating in programs that are recreational, therapeutic and educational. The camp provides a fully-accessible environment and programs tailored to meet the needs of campers of all ages, interests and abilities. The weekend of April 27th is specifically designated for brain injury survivors.
Our not for profit organization, CORE Health Foundation, has a mission of removing barriers for individuals with disabilities. Sending individuals to camp so that they can participate in a life-changing experience, meets this mission. If you or your business are interested in donating to this event, these funds would be used for the sole purpose of the benefit of our clients and are tax deductible. Donations can be made by check to the address below with "camp" written in the memo line.
Tax ID: 20-4395526.
CORE Health Foundation
PO BOX 419
Dripping Springs, TX 78620
If you would like to receive information about the camp, please contact Alicia Storrier via email at astorrier@corehealth.com.
We look forward to another great camp experience!
CORE Health Foundation Corner


What a busy winter we have had and we are rolling at the speed of light into spring with exciting mission-focused developments throughout the organization. First and foremost we have made amazing progress toward our goal of $400,000 to build our ADA Wheelchair Accessible Fishing Pier on Lady Bird Lake in Austin. Additionally, we have begun to host a variety of education neurosymposiums keeping the community up to date with the latest research in the field.

Education

In February we hosted a Learn for Life Event "An Evening with Dr. Sean Savitz: Emerging Treatment of Stem Cell Therapy for Stroke" in partnership with Texans for Stem Cell Research. We had an amazing turnout from the medical field, patients, families and the community. Thank you to Dr. Savitz for donating your time and expertise to keep us up to date in your research and throughout the Brain Injury spectrum. Check out our video!

Collaborating for Cures: Emerging Translational Research in the Stroke & TBI Care Continuum
CORE has partnered with Texans for Stem Cell Research & Texas Cures Educational

Foundation

to host a half-day educational symposium on

May 4th

in Austin. This event will offer CME and CEU credits for MD, RN & CM and is open to the public. Click here for more details or to register!

Thank you to our sponsors: Siemens, Health South Rehabilitation of Austin, CORE Health Care, Beck Capital Management, New Braunfels Regional Hospital, Nurses Unlimited, Philips, Texas Neuro Rehab, and United Rehab.

ADA Accessible Fishing Pier

Austin awards CORE Health Foundation $150K for Fishing Pier on Lady Bird Lake
ʺThis project shows what we can achieve through Neighborhood Partnering: a community amenity that serves an important recreational purpose for individuals with mobility impairments and all Austin citizens. By partnering with the CORE Health

Foundation

, we are able to take a small amount of funding and create a large impact.ʺ Howard Lazarus, Director, Department of Public Works.

The CORE Fishing Spot: CORE's Pier was featured by Pro Angler, Cody Ryan, in the February edition of Country Line Magazine.

CORE also partnered with the Texas Stars Hockey Foundation for their "Chuck a Puck" fundraiser on Saturday,

February 25th

. We raised money for our ADA Accessible Fishing Pier and handed out information from the CDC on Concussion Awareness in Sports



ADAPT Fun Run
Join us on Saturday,

April 21st

in Austin to Walk, Roll or Run around Yellowjacket Stadium to raise funds for multiple community projects including the CORE Health

Foundation

's ADA Wheelchair Accessible Fishing Pier on Lady Bird Lake in Austin and TX ADAPT'S My Medicaid Matters Program which support community living for individuals with special needs. Click here to register! Be sure to select CORE Health

Foundation

as your organization.

New Sign at Future Site of Pier
We would like to say a huge thank you to Norine and Howard Yukon for their donation of a beautiful sign at the future site of the fishing pier. The sign is two sided and features a woman on one side and a man on the other both fishing from the new pier. The art was designed by Tom Besson and is truly a beautiful representation of our vision for the pier. Please head down to the Trail at Lady Bird Lake directly behind the Holiday Inn and check it out!

We want to say a HUGE Thank you to our Pier at Lady Bird Lake Sponsors:

Lady Bird Lake Supporter:
City of Austin Neighborhood Partnering Program

Large Mouth Bass Supporter:
Austin Mobility Solutions/Vantage Mobility International
Austin Parks

Foundation



Sunfish Supporter:
Austin Asian American Cultural Center
Compounding & Wellness Centers: Dripping Springs & Lamar Pharmacy Drug Store
Superior HealthPlan

Carp Supporter:
Amerigroup
Seton Healthcare Family
United Healthcare Community Plan
Woodward Estate


Howard & Norine Yukon



Colorado River Supporter:
Austin Woods & Waters: McBride Conservation Fund
EZ Corp
HEB
Scott & White Health Care


Lure Supporter:
Austin Mayors Committee for People with Disabilities
Bridgepoint Consulting
H.A.N.D. Helping the Aging, Needy, Disabled Inc
HealthSpring
Pain Care Physicians
Cline Young

Hook Supporter:
Dennis Borel
BPAS Flexcorp
Joan Hagelin
H.M. Harrell III
Margaret Mirabel
Russ & Dorothy Overgard

www.corehealthfoundation.org
512-968-0080 to get involved!


CORE Health Care....Pioneering Cures for Brain Injury and Mental Illness