Eastcoast Quilters Alliance 3, LLC
307 North Amherst Street, Bedford, NH 03110
www.aquiltersgathering.com
603-714-8871
PRESENTS
A Quilters' GatheringTM
November 1 - 4, 2012
Radisson Downtown, 700 Elm Street, Manchester NH
and
A Quilters' SamplerTM
May 31 - June 1, 2013
Courtyard by Marriott, 2200 Southwood Drive, Nashua, NH
NEWS!
A week from now we will opening A Quilters Gathering 2012
at our new location!
Have you signed up for classes yet?
Driving Directions to the Radisson Downtown, Manchester, NH
700 Elm Street, Manchester, NH 03101
From Logan Airport/Boston, MA:
Through the Sumner Tunnel to Route 93N. Near Manchester, take Route 293N (left hand exit off Route 93). After passing Brown Avenue exit, stay to right as 293 bears right. Stay on Route 293 to second exit, Exit #5/Granite Street. Turn right at bottom of ramp, then go through two sets of lights. Hotel garage is next left.
From Rte 3N (Nashua):
Just south of Manchester, Route 3 becomes Route 293. Take exit #5 and follow directions above.
From Maine/Portsmouth, NH: Follow 95S to Portsmouth, after crossing state line, take 3rd exit (Exit #2) to 101W/93S to 293N. After passing Brown Avenue exit, stay to the right as 293 bears to the right. Take second exit, #5/Granite Street. Turn right at bottom of ramp, go through two sets of lights. Hotel garage is next left.
From Vermont:
Take Route 89S to Route 93S to Route 293S. On 293S take exit #6. Exit will circle around and over the Amoskeag Bridge. Stay right, take Canal Street ramp. Follow Canal Street for about 1 mile (8 sets of lights) to Granite Street (Bus station is on your left). Take left on Granite Street. Hotel garage is next left.
From NJ, NYC, CT:
Take Route 95N to New Haven, then Route 91N to Hartford. From Hartford, take Route 84 to Route 90 (Mass Pike). Take Mass Pike to Route 290 (Worcester) to Route 495 (Lowell) to Route 3N (Nashua). Stay on Route 3. Just south of Manchester, Route 3 becomes Route 293. Take exit #5/Granite Street. Turn right at bottom of ramp, then go through two sets of lights. Hotel garage is next left.
Parking is located in the parking garage attached to the Radisson Downtown!
Validated Parking Fee, $5/day for show attendees (subject to change).
Handicap Drop-Off / Access Area:
The easiest drop off location for handicap accessibility to the show is to the left of the building which is Pleasant Street Entrance. There are ramps or small stairs to get into the Merchants Mall and the Quilt Show is on the Ground Floor. For those taking classes, there are elevators to the second floor.
Author of "Sally Palmer Field New England Quilter"
will be on hand at A Quilters' Gathering with her newly published book!
~~~~~~~~~~~~~~~~~~~~~~~~~~~~~~~~~~~~~~~~~~
A Note from Judy Buswick:

Palmer Field spent most of her adult life studying, teaching, learning, and educating families and quilters about quilts in New
England. Writer Judy Bus
wick worked with Sally to tell her story that includes both family memories and accounts of her research in the US and Britain. Many of students Sally's and friends contributed to this book, making it a history of quilting, a women's history, and a biography of a woman often ahead of her times. Sally Palmer Field, New EnglandQuilter is printed in B&W but has a CD attached with color images from the book. Judy will be signing books on Thursday, November 1st through Saturday, November 3rd, 2012, at the Gathering in Manchester. Please stop and share a story of your own.





Thank You!

Eastcoast Quilters Alliance 3, LLC would like to thank Marie Geary, Judy Buswick and Charlene Parlee for their unwavering passion to not only recognize the contributions that Sally Palmer Field has brought to the Quilting Community over these many years, but by also capturing her spirit as well. Judy Buswick brings Sally's story to us so that we may appreciate and preserve her history & passion for quilting. Marie Geary, long time friend of Sally Palmer Field, for her continuous devotion to her quilting mentor. And to Charlene Parlee, who purchased Sally's house with contents intact and generously provided the quilting community with many of Sally's Quilting Treasures!

Below is a letter from Charlene Parlee:
I had never met Sally Feld when we purchased her house at 11 Maple Road in Chelmsford. Slowly working through Sally's things and finding good homes for them I would often feel her presence there with me (especially when her music box would just start playing a few notes).
Through her treasured collections, I came to know Sally a little. To me she was a strong, creative woman of spirit with a sense of purpose. She was extremely well traveled , cherished history, was an avid reader, cook, collector and artist. Through the amazing history of such diverse interests she left behind in her house, she showed me that she was a truly remarkable renaissance woman. ~ Charlene
We Thank You All!
Merchant Mall Vendors
for 2012 A Quilters' Gathering!
We are very excited to bring you the following Vendors in our Merchants Mall!
| | |
| --- | --- |
| Booth # | Name |
| 10 | |
| 7 | |
| 21 | Angelwares |
| 12 | |
| 9 | Art Classics |
| 40 | Baskets Boxes and Things |
| 16 | Bits N Pieces Quilt Shop |
| 1 | Bittersweet Fabric Shop |
| 30 | |
| 39 | |
| 17 | |
| 8 | |
| 23 | Dover Street Booksellers |
| 38 | |
| 34 | |
| 14 | Evergreen Country Primatives Quilt Shop |
| 22 | |
| 18 | |
| 31 | |
| 24 | |
| 42 | Heart in Hands |
| 19 | Julie's sewing Basket |
| 26 | |
| 37 | |
| 29 | New England Quilt Designers Cooperative |
| 45 | |
| 13 | |
| 36 | |
| 32 | |
| 4 | |
| 6 | |
| 3 | Rob Nettleton |
| 20 | Sew Fresh Fabrics |
| 43 | Sharon's Quilt Designs |
| 11 | |
| 5 | |
| 46 | |
| 27 & 28 | |
| 15 | The Country Spool |
| 33 | |
| 41 | |
| 25 | |
| 2 | |
| 35 | |
| 44 | |
A Quilters' GatheringTM is a Participant of
Click Here for More Information on New Hampshire Open Doors!
Experience the best New Hampshire has to offer during this weekend-long touring and shopping event
Where to eat while visiting Manchester during the Gathering?
Coming for the day with some friends? Staying overnight at the Radisson Manchester hotel?

Interested in someplace new to dine? Here's a few ideas!
These are a few of the Gathering Girls personal recommendations...
and don't forget to go to Planet Marshmallow on Hanover Street for awesome marshmallow treats that are out of this world!!!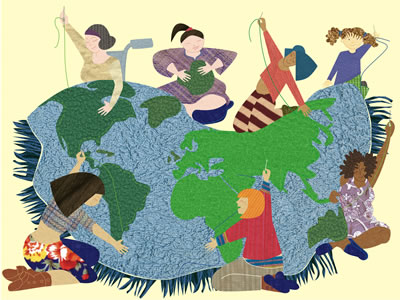 BE A QUILT STITCH
AND REAP THE REWARD OF A SPECIALLY DESIGNED GIFT
Apply ONLINE
Like! our 25th Anniversary Facebook page!
With the latest on our plans to celebrate!
Contact Information
E-mail sarah@aquiltersgathering.com
Phone 603-714-8531