Donate Now



Katlyn is a 16 year old Girl Scout Senior in Troop 1244 Read More
Brandi Nicole Thomisee is extremely involved in Girl Scouts and has been for a while...Read More
Discover, Connect, Take Action
100 for 100 Projects (Troop News)
Troop 397 kept an excellent log of their projects. Stop by the Lafayette office and see all their hard work!
Ask the Elf
Q: What is a Girl Scout Journey?
Q: What is the Girl's Guide to Girl Scouting?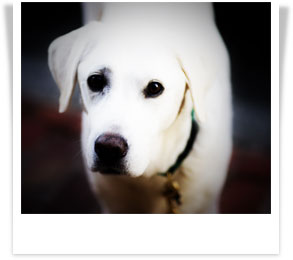 Dogs have a remarkable sense of smell, they can tell the difference in odors nearly 100 million times better than humans can.
BRIDGING:
Don't forget to work on bridging your girls at the end of the year if they are moving on to the next grade level in Girl Scouting!
Each level is a 2 step process:
Pass It On
Girls must teach something they learned to younger Girl Scouts.
Look Ahead
Girls talk to Girl Scouts in a grade level older them to find out what to expect. It's that simple! See your Girls Guide to Girl Scouting for more information.
Early Bird 2013
Early Bird Registration gives current Girl Scouts and Troops the opportunity to register early for the upcoming Girl Scout Year (October 2012- September 2013). As a part of the 2013 Early Bird Re- Registration Campaign, Girl Scouts of Louisiana- Pines to the Gulf is offering amazing incentives to troop leaders, troops, and every girl that re-registers for the 2013 membership year!
Thanks from the Program Dept
A special thanks goes out to all of
the volunteers who helped out with Dad and Me this year.The girls and their dads had an AMAZING time and we couldn't have done it without each and every staff and volunteer who helped to make the event a success.
Thanks to all the volunteers who made the Family Fun Days possible! They have been a huge success. It was a great way for "Future Girl Scouts"to preview the organization.
Volunteer Palooza
Volunteer Appreciation Week has come and gone, but the Girl Scouts of Louisiana- Pines to the Gulf dedicated an additional weekend to the devoted volunteers that dedicate hours of their time to improve the lives of girls. There are 42 parishes that make up the council and from those there are over 3,000 adult volunteers. Approximately 1,000 of them are troop leaders or troop co-leaders that are extremely involved. All council volunteers were invited to camp out and discover firsthand what fun and friendships there are to be had in Girl Scouts. Read More
An Exciting Message From
Anna Maria Chavez
Dear Girl Scout Member,
Since becoming chief executive officer of Girl Scouts of the USA, I have made it a priority to engage the White House on key Girl Scout initiatives and to advocate on behalf of our Movement. In particular, we have sought to gain national recognition for our founder, Juliette Gordon Low, and National President Connie L. Lindsey submitted a nomination for her to receive the Presidential Medal of Freedom, the nation's highest civilian honor. Read More
Funding Her Future
This year we happily and gratefully mark the 100th Anniversary of Girl Scouting. Please help us continue this leadership experience for every girl who desires it. Consider making a financial gift so many more girls can grow in courage, confidence, and character. Click here for the link to give to a secure online site or contact Sharon Bourgeois at 337-984-1142 or email for more information.
Wondering What to Do With That Cookie Money?
Applause, Applause
Congratulations to the Bronze Award recipients!
From Sulphur, LA:
Mackensie "Kensie" Patch
Gayla Hill
Olivia Williams
Tammy Hill (adult volunteer)
Lisa Williams (adult volunteer)
Barbara "Grannie" Hill (adult volunteer)
They earned their award by making quilts...Read More
From New Iberia, LA:
Alyssa Bertrand
Layne Boudreaux
Kate Crochet
Emily Garcia
Carmen Gonsoulin
Caroline Hargrave
Rachel Lawsdon
Grace Miholic
Cynthia Romero
Katie Russell
Nicole Bertrand (adult volunteer)
They earned their bronze award by decorating for Christmas at Azalea Estates...Read More
Survivor
New series coming!!!! The Program Department is currently working on plans for a summer series in Lafayette, Shreveport, Monroe and Lake Charles for girls entering 6th grade in the fall. Read More
it's not too late ...
100th
Anniversary Memorabilia
Registration is now open for TIP-A-CANOE
Tip-a-canoe is the beginning canoe workshop for girls currently in the 4th grade and older. Girls will learn and practice basic canoe skills. They will also flip their canoe and learn how to get back in. The cost is $5 per girl and includes a patch. The workshops fill up fast, so register early. See flyer for dates and locations.
For more information contact Kara Guillory at 800-960-2093 or kguillory@girlscoutspinestogulf.org.
Summer Camp 2012
It's not too late to sign up for summer camp 2012!
Summer Camp registration is happening now and deadlines are approa
ching fast! Don't miss this chance for some great summer fun. Need to register? Forms are available from any office or for download from our website. For more information contact Kara Guillory at kguillory@girlscoutspinestogulf.org.
The Program Department Needs Your Help!
The Program and Membership Departments are working on plans for the on-time membership registration events in your area. If you are interested in serving on a committee to help plan these events, please contact the Program or Membership Specialist in your area.
The 100 for 100 patches are in! Congrats again to Kimberly Miller from Troop 2034 for designing the patch. Leaders - you should have received an email asking for the numbers of girls you had participating. Read More
GSUSA Website
Be sure to check out the updated GSUSA website. The For Girls section has been revamped, and you will find it AMAZING!! There is lots of new material under the program section as well. Visit the site and see what's new with our national organization.