Hope Free Church
Our vision is to be a church whose passion for God gives rise to a heart
for the lost and is
demonstrated by our love
for one another.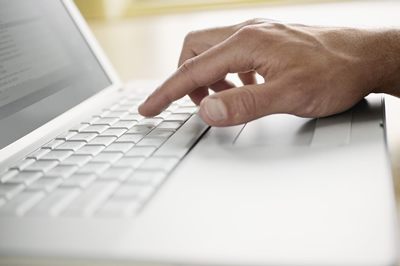 October is Pastor Appreciation Month
with Wednesday, October 12 being
Pastor Appreciation Day

Please take time to pray for the
Pastoral Staff,
Pastor Mickey,
Pastor Brad,
Pastor Fana,
and Pastor Greg.
A note or word of encouragement would
be a blessing
to each one of them.
Thank you for
showing them
your appreciation!!
Our next Congregational Meeting
will be held on Sunday, October 29, following second service. Members, be sure to mark your calendar now.
Top of Page
Grace Filled Life
Friday Night
November 17
7-9 pm
(6 pm if you come
for soup)
Won't you join us on the Front Porch
in
November BEFORE the busyness of the holiday seasons
takes over.
Here is a chance to make a new friend ~~ put the cares of the day behind~~relax. Doesn't that sound like a great experience ~ one you could
invite a neigbor or
co-worker to?
Come at 6 pm for soup.

Sign-up in the church lobby if you can join us
Bring a can of soup for those in need as we head into the cold winter months.
You will be pampered, indulge in lots of tasty treats, play a game, learn something new for the holidays
and enjoy a short devotion
Won't you and a friend come and sit on the FRONT PORCH
with us.
October 10, 2017
12 NOON
The menu consists of Salisbury Steak with brown gravy, various sides, salad
, bread and of course, a wonderful dessert.
The program will be presented by Glenda Linneman and Pastor Fana will give a devotional.
Be sure to invite a friend to come with you!
Please be sure to call
Betty Alexander
at 815-623-2336
by
Wednesday, Oct. 4
to make reservations for you and your friends, so that we will have enough food and seating available.
Leave your NAME, PHONE NUMBER (in case of bad weather) and NUMBER ATTENDING.
A suggested donation for the meal is $4
White Cross Update
Sharon Vinson & Connie Ruden, Coordinators

Please come help us continue our efforts to help those in need. Our October work days are on Tuesday, October 3, & Tuesday, October 17, & Saturday, October 28, in Drake Hall from 8:30-12:00. We hope to concentrate on preparing dresses and boys' shorts for Operation Christmas Child, completing quilts for local ministries, and preparing layettes and rolled bandages for the Tandala Clinics in the Democratic Republic of Congo.
On October 4 and 18, we will have additional sewing days from 8:30-noon to complete items for OCC.
Should you wish to donate items for our use, we could use the following:
Mattress pads, used blankets to use inside the quilts we prepare
Single- or double-fold bias tape (any color) for edging kimonos for layettes and dresses
Gallon-size Ziploc plastic STORAGE (not freezer) bags for shipping layettes
Lightweight flannel for receiving blankets (one yard = one blanket)
Please pray for good health for our volunteers and that our recipients will be blessed as they receive our donations/creations.
Top of Page
AWLS LUNCHEON
(Awesome, Wise, Lively Singles Support Group)
Saturday, October 14 at
HEFC Fireside Room
at 12:30 pm
Menu: Quiche Loraine
& Broccoli Quiche
Fruit Salad, bread & dessert
Plan to stay & sing hymns or play games.
Sharon Vinson 815-623-6857 or 815-543-5644
This past week Jim and Melissa Curtis, our worship directors, and I were able to attend a seminar with about thirty other church leaders in our area led by Keith Getty on worship and congregational singing. Keith and Kristyn Getty are modern hymn writers who have a passion for the church's worship through song and the significant role of congregational singing (see
www.gettymusic.com
). Keith shared three reasons why the church must sing, and I would like to share them with you.
The first reason is that we are commanded to sing. According to Keith Getty, this is the second most common command in all of Scripture, which means it is a sin not to sing. The second reason is that we are created to sing. God designed us to recognize and express his praises, which means that singing is as necessary to our existence as food and oxygen. Finally, the third reason is that we are compelled to sing. The reality of the gospel and the work of the Spirit in us creates something like a hunger for expression in song, which means that singing for the believer is as natural as laughter and play are for a child.
So the next time you come to corporate worship, gathering with your brothers and sisters - children of the Father - to sing his praises, remember that it is not simply church tradition that directs us to sing, but the deeper reality of our existence and identity as the family of God. And let me encourage all of us, men, women, and children, to begin to see how singing together as a congregation is one of the most unique and God-honoring activities in the world. You have been commanded, created, and compelled to sing. So sing, Hope Church, to the Lord who is worthy of your praise!

Join us, along with the choir for a Worship Night on Sunday, October 29 at 6:00 pm. This will be an evening of singing and worship for

The heart of the matter when it comes to the 50 & Free Stewardship Campaign and the issue of financial stewardship, is, like all other issues, a "matter of the heart". A core principle to self-assess ourselves is to ask "Am I content in what I have or do I crave to have more, even if it means going into debt to get it?" Socrates said "He who is not content with what he has, would not be content with what he would like to have." Luke 12:34 says "Where your treasure is, there your heart will be also." We see over and over again in Scripture, that how we handle the finances that God has given us, is really a matter of the heart.
The leaders
hip of Hope has come to the conclusion that while there was a reason for the debt years ago to get the new sanctuary and other areas built
it is time to become free from the debt that restricts us. This is a spiritual challenge to all of us; while we go on a journey together as a body of believers at Hope, we also go on the same kind of journey in our own walks with the Lord in relation to our stewardship of what he has blessed us with.
If you have joined us in this effort, thank you so much for your faithfulness. If you would like more information about 50 & Free, please contact us at 815.623.6545 or check out the website at www.hefc.net

Men of Hope Fall Retreat 2017
November 3-4
Death to Wimpy Church
The contemporary church, stated plainly, is wimpy. Men and manhood are leaving the church in droves and there seems to be no stopping soon. The loss of men and manhood is felt in the home and in the church, not merely among women and children, but even among men, who have lost their God-created identity as warriors of the King. The solution to the wimpy church is not found in manipulative tricks or fancy marketing techniques, but in understanding how men and manhood must be born from the power of the gospel, grounded in truth of God, and participating in the life and mission of the church. For the sake of our families, our church, and our King, we must declare without hesitation; death to wimpy church! Cost: $35
Friday:
From Warrior to Wimp:
The Loss of Men and Manhood
in the Church
Saturday:
From Wimp to Warrior:
Registration: Friday 6:30 pm
Continental Breakfast & Lunch provided Saturday

Table of Eight
The Women of Hope would like to introduce Tables of Eight. We desire
to develop multi- generational relationships between our women at Hope. There will be 4 offerings during the year with two in the fall
and two in the spring.
Ladies, you can sign up to be a host or an attendee. The host will open up her home to seven other ladies. She will provide the entree and contact the other seven ladies to assign sides, drinks, and desserts.
Our fall Tables of Eight are scheduled for Friday, October 20 for dinner and Saturday, December 9 for brunch.


Sign up at the Women of Hope table in the lobby or call the church office at 815.623.6545 You can sign up through Sunday, October 15!

Timber-Lee

Timber-lee Christian Camp needs your help!
October 20-22 is the 2017 Timber-lee Roof-a-Thon, a weekend where Timber-lee friends and alumni come back to camp to volunteer their time and talent in restoring some of our many roofs. Please prayerfully consider being a part of this exciting event by donating funds that can be used to purchase the needed supplies.

$35 will cover a bundle of shingles $1600 covers the supplies for an entire roof

Any amount will truly be a blessing to Timber-lee and help us be good stewards of God's facilities here. Click Here to donate.

To volunteer as a roofer email Jessica at JessicaL@timber-lee.com. Food and lodging are included for all volunteers! Volunteers must be 18 years of age or older.

AWANA
Awana is off to a great start! It is not too late to enroll your children, grandchildren or neighbor children. And, it's not too late to volunteer to be a listener for Cubbies, Sparks or T&T. We would love to have you join us!
Upcoming dates:
October 2 - Bring a Friend Night
October 9 - Crazy Hair/Hat Night
October 30 - Pumpkin Night
November 6 - Costume Night
Nursery
The nursery needs someone to come in during the winter months and clean toys so w
e d
o not spread cold and flu germs. This job can be done at your convenience, please cont
act the church office if this is something you would like to volunteer for.
Sunday School
If you have been attending Hope for one year and are interested in serving in your child's classroom, we would love to talk to you. Please call the church office at 815-623-6545 or talk to Vicky Steege, or Vera Juhlin.
We are in immediate need of someone to be a transition time leader between services, and someone to help every other month in the 10:45 Kids Worship class.
Kids Hope USA
At a regional KHUSA meeting this week, the words "divine intervention" were used to describe the matches between students and mentors. We experienced just that recently when the school social worker called asking for a mentor to meet with a young boy, but needed someone who could meet outside of school hours. Not even 30 minutes later, one of the Pastors told me of a conversation he had had with a man who would love to be a mentor but could not meet during school hours. We are currently working on training this man.
We are in need of at least 3 more men to mentor. If God has been nudging you to mentor, talk to Melissa Peshek, Jamie Anderson, or Vera Juhlin to get more information.
Safe Families
Please be in prayer for people in our congregation who are becoming involved in this Biblical expression of hospitality. Applications to be a host family or one of the supporting roles are available from the church office. More information can be found at
www.safe-families.org
Family Outreach Event Save the date!
Our church has held women's outreach events, kids outreach events, men's outreach events, now it is time for a FAMILY outreach event. As a family, pray together about which other family or families you know that need to know Jesus. Then invite them to join your family at the "Light Before Christmas" interactive Christmas Play on December 2nd from 2:45 - 6pm.
If you no longer have kids at home, invite your grandchildren or the neighbor kids to come with you. What better way to spend a December afternoon than making fun Christ centered Christmas memories!
Pick up invitations in the lobby or at the children's check-in counters.

Resource Center News
On October 31, 1517 Martin Luther nailed the 95 Theses to the door of Wittenberg's Castle Church. This October, we are celebrating the 500th anniversary of this significant time in church history. You'll find new resources for all ages about Martin Luther on the New Arrivals shelf this month.

Here's what you can expect to see on the New Arrivals Shelf in October:
Non-Fiction:
The 20 Hardest Questions Every Mom Faces: Praying Your Way to Realistic,
Biblical Answers by Dannah Gresh
The Beauty of Intolerance: Setting a Generation Free to Know by Josh & Sean McDowell
Martin Luther: The Man Who Rediscovered God and Changed the World by Eric Metaxas
Color of Grace: How One Woman's Brokenness Brought Healing and Hope to Child Survivors of War by Bethany Haley Williams
Fiction:
Dark Justice by Brandilyn Collins
Death by the Book (Drew Farthering #2) by Julianna Deering
Murder at the Mikado (Drew Farthering #3) by Julianna Deering
Raptor Six (Quiet Professionals #1) by Ronie Kendig
Rule of Law by Randy Singer
The Hatmaker's Heart by Carla Stewart
Youth:
Little Francis Falls Asleep by Pip Craighead
What a Bragger! (Adventures of the Sea Kids) by Lee Ann Mancini
Flash the Donkey Makes New Friends by Rachel Anne Ridge
The Life and Times of Martin Luther by Meike Roth-Beck
Golly's Folly by Eleazar & Rebekah Ruiz
The Voice, the Revolution & the Key (Epic Order of the Seven #5) by Jenny L. Cote
DVD:
A Time to Dance (Karen Kingsbury)
Heart of a Teacher (When Calls the Heart)
In Over My Head
Luther: The Life and Legacy of the German Reformer
Top of Page

Operation Christmas Child
We invite you to participate in our "Operation Christmas Child" ministry this Fall, a ministry of
Samaritan's Purse. This is an opportunity for you to help provide much-needed basic items for
children around the world, and share the Gospel message with them at the same time!
Upcoming Dates for Operation Christmas Child Events:
The White Cross ladies already have a great start on
sewing sundresses, shorts, and tote bags
that will go in the Operation Christmas Child shoeboxes. If you're interested in helping, mark your calendar to come and help at the upcoming White Cross meetings on
Oct 3rd and 17th, from 8:30am - 12:00pm, in Drake Hall.
Come when you can and leave when you must.
It is a good time of fun and fellowship working together to help others.
**We are still in need of more brightly colored, cotton, printed fabrics for the dresses.
Sunday, October 15th - Nov 5th
Donation Collection Weeks
in Church Lobby
There is a barrel in the lobby labeled Operation Christmas Child where you can place donations for the shoeboxes that we'll pack in November. You can also pick up empty shoeboxes in the lobby if your family would like to fill your own boxes and return them to Hope by Nov 20th. Please include $9.00 in each box to cover shipping costs.
**Please collect NEW items

for the shoeboxes.....items for sewing kits and fishing kits; tools; ivory bar soap, washcloths, and toothbrushes, plus plastic travel containers for soap/toothbrushes; combs/brushes/hair accessories; small toys and beanie babies; deflated soccer balls with hand pumps; school supplies; jewelry; shirts, socks, flip-flops; etc.
Please NO candy, NO glass, NO liquid items; NO toothpaste; and NO war-related items.
Saturday, October 28th 9:30am - 12:00pm
Prep Work Party
in Drake Hall
Come and join us for a morning of fun as we prep the supplies that will go into the shoeboxes at the Packing Party in November. We'll also create some fun items for the boxes, and make personalized greeting cards for the shoebox recipients. Adults and children 10yrs old and up are
invited.
**Please save your kids cereal boxes (with cartoon picture covers) for us to make puzzles.

These can be dropped in the church office any time.
Saturday, November 11th 9:30am - 12:00pm
Shoebox
Packing Party
in Fellowship Hall
Your whole family is invited to participate in this fun morning of packing shoeboxes, making personal greeting cards for the shoebox recipients, enjoying Christmas treats, and Christmas music! Children must be supervised by an adult while packing boxes.
Monday, November 13th - 19th
National Shoebox Collection Week
**November 20th is the final deadline for all shoeboxes to be dropped off at Hope.
November 27th - 29th
Dates for
Service Project Trip to OCC Distribution Center
in MN
Thank you for supporting this important outreach ministry!!
Top of Page