Hope Free Press
July 2017 Newsletter
Note from Pastor Mickey
One of my primary pastoral roles at Hope Church is the preaching of God's Word. I consider it an honor and a great responsibility. I, along with the elders and ministry staff, believe that God's Word is best studied and proclaimed in an "expository" manner, a term quite the opposite of "deposit." To "exposit" from God's Word is to "draw out" what the text gives to the reader. It is to let the text direct the message and meaning of the sermon, and to be an obedient recipient of its message. When I or others preach, that is what we try to do. Probably 85% of the preaching we do at Hope Church is expository, alternating equally between the Old and New Testaments.
Topical preaching is another kind of preaching that we will less frequently do at Hope Church. While topical preaching can very much be expositional - drawing the message from one or more texts in a text-led way, it often is limited in using and working through the whole counsel of God's Word, and too easily directed and determined by the preachers interests and
preferences. We believe that topical preaching is best done when key topics or issues facing a church needs biblical direction and counsel. Since annually such topics need to be raised, we too will offer topical series, so as to aim God's Word at a topic or question we need help addressing.
Since our series through Ecclesiastes, "The Good Life," is ending near the beginning of July, I thought I would share with you the texts and topics we will be addressing in the next several months. Starting in mid-July we will begin a six-week topical series called "Autopsy of a Deceased Church," which will help us evaluate our church health and encourage us to keep on the mission to which God has called us: building a community that loves Christ to reach a community that needs Christ. Starting in September we will do a five-week expository series through Philemon. I am calling the series "For Love's Sake," borrowing the author's own words, since this wonderful book speaks to the topic of grace and reconciliation. In honor of the 500th anniversary of the Protestant Reformation (1517-2017), and overlapping with Reformation Sunday, starting in early October we will do a five-week series on the five "solas" of the Reformation. The series will simply be called "Sola," and it will present these core doctrines of Christian faith and practice: faith alone, Scripture alone, Christ alone, grace alone, to the glory of God alone. Finally, starting in mid-November we will begin a several month expository series through 1 Peter. I am calling the series "elect exiles," borrowing Peter's own language, since the book exhorts us to lives as aliens and strangers (exiles) in the world as God's royal priesthood. May we handle God's Word in a way that declares in theory and practice - sola Scriptura!
For God's glory,
50 and Free
A little over a year ago we announced that we were embarking on a debt elimination
campaign called 50 & Free. The church will turn 50 in 2018 and the goal is to be either debt free or close to it by the end of 2018. That campaign did not launch till last fall. But so far the response has been overwhelming.
At the end of June 2016, our mortgage balance was $821,767. Through our regular monthly payments and the campaign funds received we have been able to pay an additional $355,000 so far to the mortgage bringing the balance down to $409,233. This is greater than 50% of our balance having been paid off in one year!
We have had almost 190 families participate in one way or another in the campaign so far. We are truly thankful for the generosity of our people. If you have not had the opportunity to participate or are newer to the church and are not all that familiar with the campaign, please feel free to contact Pastor Brad and he can either explain the campaign or provide the materials needed to get you plugged in to the campaign. We would love to see continued increase in the amount of families who can join us and participate in helping Hope Free become 50 & Free and help us launch into the next 50 years of ministry.
Hope Cares
Hope Cares: The Hope Cares Ministry is an opportunity for each of us to live out Hope's mission and vision collectively as one body of believers in the local area of Roscoe and Rockton.
As a community that loves Christ working to reach a community for Christ, we seek to spread God's common grace by tackling various large scale community service projects in the area.
Project New Heights: The Hope Care's Ministry is excited to announce this year's project, Project New Heights. In an effort to be Christ's hands and feet in the area, we will be doing some much needed upkeep and maintenance on the physical buildings at Kinnikinnick Elementary School. Our primary goal is to humbly serve our community by cleaning and painting the exterior walls of the school buildings, rehabbing and staining exterior stairs and wheel chair ramps, and mulching the playground, ultimately making Kinnikinnick Elementary school look beautiful and function safely.
When: Last weekend in July and 1st 2 weekends in August: July 28th-29th, August 4th-6th and 11th-13th
Where:
Kinnikinnick Elementary School: 5410 Pine Lane, Roscoe IL 61073
How Can You Participate in this Ministry?
You can participate in 3 ways:
1. On site we are looking for people who can give at least 3 hours of their day to help clean, stain, paint, and move mulch. We are also looking for individuals to be on site to help care for the crew by helping with onsite snacks, meals and beverages.
2. We are also in need of supplies (like ladders, scaffolding, and unwanted rags) and food to feed our hungry work force.
3. We also need prayer warriors to pray for this project and the beginning of this new ministry.
If you would like more information or want to volunteer your services or tools please fill out the sign up sheet on the website, come sign up at the Hope Cares booth in the lobby, contact the church office, or email Pastor Fana at
pastorfana@hefc.net
.
Lets show our community that God loves them and that Hope Cares.
Resource Center News
There's still time to play BINGO
with us this summer! Pick up your Summer Reading BINGO card at the Welcome Center or at the Resource Center. Read and mark off any five book categories in a row and you will earn a tasty prize from Culver's!
Look for these resources on the New Arrivals shelf in July:
Non-Fiction:
In This House We Giggle: Making Virtues, Love, and Laughter a Daily Part of Your Family Life
by Courtney DeFeo
Home: How Heaven and the New Earth Satisfy Our Deepest Longingsu by Elyse Fitzpatrick
The Supermom Myth: Conquering the Dirty Villains of Motherhood
by Becky Kopitzke
Conscience: What It Is, How to Train It, and Loving Those Who Differ
by Andrew Naselli & J.D. Crowley
Playing Saint
by Zachary Bartels
High as the Heavens
by Kate Breslin
Someone Like You
by Victoria Bylin
Sisters of Mercy Flats
by Lori Copeland
When the Smoke Clears
(Deadly Reunions #1) by Lynette Eason
Prelude for a Lord
by Camille Elliot
With You Always
(Orphan Train #1) by Jody Hedlund
Conspiracy of Silence
(Tox Files #1) by Ronie Kendig
Love Story
(Baxter Family #1) by Karen Kingsbury
Flash Point
(Fault Lines #2) by Thomas Locke
The Constantine Complex
by Paul Maier
Clear Winter Nights
by Trevin Waxx
Before We Were Yours
by Lisa Wingate
First Virtues: 12 Stories for Toddlers
by Mary Manz Simon (ages 0-4)
Stopping the Sultan of Selfishness/Fracturing the Falsehoods of the Fibbler
(Bibleman Flipbook) (ages 4-8)
I Am: 40 Reasons to Trust God
by Diane Stortz (ages 4-8)
Dreamtreaders Trilogy #'s 1-3 by Thomas Batson (ages 8-12)
D.L. Moody: Bringing Souls to Christ
by Jeff & Janet Benge (ages 8-12)
Quest for Truth series #'s 3-4 by Brock Eastman (ages 8-12)
Dinosaurs for Kids
by Ken Ham (ages 8-12)
It Started with Goodbye
by Christina June (ages 12+)
Disabling the Disobey Ray (Bibleman series)
The Heart of the Community (When Calls the Heart series)
Kids of Hope
A big thank you
Thank you to the 89 people who gave of their time and energy the week of VBS and others who donated many items in order to deliver an awesome Vacation Bible School experience for the 207 children who participated. There were 27 in the 3 year olds, 60 in the 4 & 5 year olds, and 120 Kindergarten thru 4th graders. Continue to pray that the truths taught will take root deep in their hearts. Also, pray that those who do not have a church home will visit Hope Church on a Sunday.
Kids Hope USA Mentoring
Please continue to pray for the mentor kids as they are in the middle of a long summer without the structure of school and seeing their mentor. Pray for the families who need employment or better employment and several families who are facing health or family issues.
Watch the bulletin for announcements about our annual backpack party coming up on August 5th. If you see backpacks or school supplies on sale, it is not too early to buy them. We will be putting up a donation board mid-July.
CAMP 5-6
What: Maker Mania - Camp 5-6
Where: Hope Free Church
When: July 10th - 14th 5:30 - 8:00 pm
Who: Preteens entering 5th and 6th

grades
It's not too late to sign up online at
www.hefc.net
or in the church office
Please be in prayer for people in our congregation considering involvement in this Biblical expression of hospitality. Applications to be a host family, or one of the supporting roles are available from Trisha Knaul or the church office. More information can be found at
www.safe-families.org
.
The following students will be at Timber-lee during the month of July, please be in prayer for them.

Camper for the week of July 9
Lydia Nordgren
Camper for the week of July 13
Joshua Nordgren
Campers for the week of July 16
Keeasha Johnson Lamm, Mikayla Peterson,
Adam Steege, and Evan Vinson
Campers for the week of July 23
Aiden Vinson and Andrew Wallman
Hop Moms Group
Summer Playdates
July 13 - Riviera Beach at Lake Geneva
10 am Cost: $0 (0-6), $4 (7-12), $7 (13-adult)
Additional Parking Fee

Option: bring a picnic lunch or concession

Wrigley Drive, Lake Geneva
July 27 - Riverside Park - Turtle Creek Playground

10 am Cost: $0 Option: bring a picnic lunch,

rent paddle boats, kayaks
Riverside Dr., Beloit, WI
Aug 10 - Palmer Park
10 am Cost: $0 Option: bring a lunch,

wading pool ($1/child, opens at 12:00),

concessions

2501 US Hwy 51, Janesville, WI
Neighborhood Get-Togethers
Hope Church wants to help you host a Neighborhood Get-Together by providing invitations, helpers, ideas and other resources. So excited for the families who have already signed up. If you have been praying about this and would like to participate, by hosting a get together or helping someone else who is hosting, please contact the office at
hefc@hefc.net
.
Date: We desire to reach out into our community on August 19 with multiple get-togethers throughout the Stateline area.
Time: The host can determine the time - it could be a morning brunch, a lunch or dinner time gathering
Pray for these Neighborhood Get-Togethers as we seek to reach into the community around us.
WHITE CROSS
Two 35-gallon totes of rolled bandages, layettes scripture cards were sent in late June to Tandala Hospital & Clinics in the Democratic Republic of the Congo thanks to the diligent work of many volunteers.
Each month this year we've also sent from 6-10 twin-size yarn-tied quilts to Rockford Rescue Mission and/or MELD to help keep the homeless warm in our local area.
Due to Independence Day (July 4) falling on one of our usual work days, we have planned
to meet on a Thursday that week instead.
Please consider coming to our White Cross work days on the 6
th
and 18th as we prepare quilts, rolled bandages, boys' shorts & girls' dresses for Operation Christmas Child, and layettes for those in need.
Our group gathers in Drake Hall from 8:30 to noon and always enjoys fellowship, food, and satisfaction of serving others while we work side by side
Old blankets, mattress pads for inside of quilts
Flat sheets (any color, size, or pattern) for quilt backs
Single-Fold bias tape (any color) for kimonos
Fitted sheets (any color or pattern) for rolled bandages
Ziploc style gallon size storage bags for packaging layettes
BoxTops for Education (for local schools)
Just bring your scissors and your servant's heart and we'll teach you the rest.
If you have questions, please contact Sharon Vinson at 815-623-6857 or Connie Ruden at 815-623-8444.
AWLS LUNCHEON (Awesome, Wise, Lively Singles Support Group)
will meet on

Saturday, July 8


at 12:30 pm
Where: Pat Snyder's home,
215 Ventura Court, Machesney Park
Menu
:
Salad luncheon (
bring small salad), & desserts-
Need volunteer to bring bread
Sharon Vinson
815-623-6857
or
Pat at 815-282-9877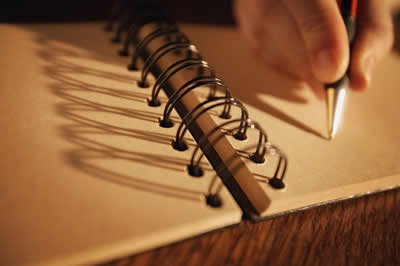 Thank You
Dear Church Family, Thank you for all your prayers, emails, cards, and texts of
encouragement during Terry's illness and passing.
Thanks, Pastor Fana, for your visits and support and for the funeral message. We so appreciate all those that helped during the memorial service and luncheon to make it a day of blessings for all our family. We love you and are so thankful for you all.
Blessings, Diane, Jennifer, Jonathan, Nancy and family
A belated sincere thank you to the "Helping Hands" group that came to clean up the big tree that was down in
our front yard while Jim was in the hospital.
The overwhelming show of response was an amazing witness & testimony of the Body of Christ caring for one another to our neighbors and family. Thank you also to all who have prayed, sent cards and visits during both of Jim's surgeries and healing. We have been blessed by your love and support.
Love in Christ,
Dear all Staff and Students, We want to say "Thank You!" to you all for the beautiful flower tea cups you all did. Our residents love them. Hope to see you soon.
Dear Hope Free Family. thank you for the Target gift card! It will be useful as I head off to Trinity International University next fall. Thank you for feeding into my life for as long as I can remember, Amanda Juhlin