Hope Free Church
Our vision is to be a church whose passion for God gives rise to a heart
for the lost and is
demonstrated by our love
for one another.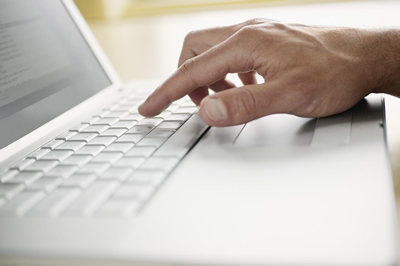 October is Pastor Appreciation Month
with Wednesday, October 12 being
Pastor Appreciation Day

Please take time to pray for the
Pastoral Staff,
Pastor Mickey,
Pastor Brad,
and Pastor Fana.
A note or word of encouragement would
be a blessing
to each one of them.
Thank you for
showing them
your appreciation!!
Our next Congregational Meeting
will be held on Sunday, November 13, following second service. Members, be sure to mark your calendar now.
Top of Page

Women of Hope
What is Your Passion?
Friday Night
October 21
7-9 pm
(6 pm if you come
for soup)
Won't you join us on the Front Porch
in
October BEFORE the busyness of the holiday seasons
takes over.
Here is a chance to make a new friend ~~ put the cares of the day behind~~relax. Doesn't that sound like a great experience ~ one you could
invite a neigbor or
co-worker to?
Come at 6 pm for soup.

Sign-up in the church lobby Oct. 9 & 16 if you can join us
You will be pampered, indulge in lots of tasty treats, play a game, learn tte carves
and enjoy a short devotional.
Won't you and a friend come and sit on the FRONT PORCH
with us.
"Christmas
Collections"
Join us on the morning of Saturday, December, 3 to have some fun girlfriend time and learn a new decorating tip or recipe for a Christmas gathering. There will be stations of demonstration; ideas for advent calendars, hands on projects, cookies, appetizers, table settings, ways to reach out to your neighbors during the holidays, ideas for simplifying and more.
You don't even need to take notes because you will get to take home a booklet of everything covered that day.

Most important to our morning is the time to get our hearts prepared to celebrate Christmas. That we would be in AWE of the Baby Jesus and WORSHIP the God who is now WITH US.

Bring one or lots of friends. It will be fun and warm your heart.

Sign-ups will be in the Lobby on Sundays Nov. 13, 20 and 27. No sign-ups after the 27th accepted.
DATE:
Saturday, December 3 from 9-12

October 11, 2016
12 NOON
The menu consists of Beef burgundy stew over egg noodles, lettuce salad & veggie
, and of course, a wonderful dessert.
The program consists of James Glacalone who will be
playing the accordion.
Be sure to invite a friend to come with you!
Please be sure to call
Betty Alexander
at 815-623-2336
by
Wednesday, Oct. 5
to make your reservation for you and your friends, so that we will have enough food and seating available.
Leave your NAME, PHONE NUMBER (in case of bad weather) and NUMBER ATTENDING.
A suggested donation for the meal is $4

This group reaches those who have graduated high school, and are going for further schooling or starting a new career - it's The Well

This Fall we will continue to meet in homes for fun, food and Bible study on a weekly basis. We also plan on doing social events and outreach ministries once a month where we may do community work projects, concerts, sporting events, etc.
Check us out by looking us up on our Young Adult Hope Free Facebook page, the Hope Church web site, or in the Sunday bulletins.
Share this with your friends, children and grandchildren.
We Hope to see you at the Well!!!

White Cross Update
Sharon Vinson & Connie Ruden, Coordinators

Please come help us continue our efforts to help those in need. Our October work days are on Tuesday, October 4, and Tuesday, October 18, & Saturday, October 22, in Drake Hall from 8:30-12:00. We hope to concentrate on preparing dresses and boys' shorts for Operation Christmas Child, completing quilts for local ministries, and preparing layettes and rolled bandages for the Tandala Clinics in the Democratic Republic of Congo.
Should you wish to donate items for our use, we could use the following:
Mattress pads, used blankets to use inside the quilts we prepare
Single- or double-fold bias tape (any color) for edging kimonos for layettes and dresses
Gallon-size Ziploc plastic STORAGE (not freezer) bags for shipping layettes
Lightweight flannel for receiving blankets (one yard = one blanket)
Please pray for good health for our volunteers and that our recipients will be blessed as they receive our donations/creations.
Top of Page

AWLS LUNCHEON
(Awesome, Wise, Lively Singles Support Group)
Saturday,
October 15, 2016
Contact Sharon Vinson at 815-623-6857
You have probably been told a thousand times that the church is not a building but a people. There is a lot of truth in such a
statement. The church is not simply a building but living and breathing people who worship and work for God. All of this is true, but it is not the full truth. You see, the church is also a building. By referring to the church as a "building" I am trying to emphasize the physicality of the church.
Christians often speak of a "spiritual life," and rightly so, but the Christian life is also very "physical." The church does not exist in a vacuum, but is in a real place, with real people, all of which have real problems and yet real potential. Your spiritual life is not done in abstraction or on a cloud in the heavenly hosts, but in your cubicle at work, in your neighborhood at home, and in your body in the flesh. The same Jesus that rose from the dead will also resurrect your body (1 Cor. 15), as well as the very earth in which you currently live - physical creation renewed!
Hope Church is a collection of real people who live in a real place. Our Christianity needs to reflect not only the spiritual life, but also the physical life of people and place. We need to be the real, flesh-and-blood, Spirit-empowered Body of Christ - yes, body! That is, we need to remember that Hope Church is a building. Starting in November we will do a topical sermon series on this important and often neglected topic. I hope it will help us have a spiritual life that is also robustly physical in nature.
For God's glory,

The heart of the matter when it comes to the 50 & Free Stewardship Campaign and the issue of financial stewardship, is, like all other issues, a matter of the heart. A core principle to self-assess ourselves is to ask "Am I content in what I have or do I crave to have more, even if it means going into debt to get it?" Socrates said "He who is not content with what he has, would not be content with what he would like to have." Luke 12:34 says "Where your treasure is, there your heart will be also." We see over and over again in Scripture, that how we handle the finances that God has given us, is really a matter of the heart.
The leaders
hip of Hope has come to the conclusion that while there was a reason for the debt years ago to get the new sanctuary and other areas built
it is time to become free from the debt that restricts us. This is a spiritual challenge to all of us; while we go on a journey together as a body of believers at Hope, we also go on the same kind of journey in our own walks with the Lord in relation to our stewardship of what he has blessed us with.
40 Days of Prayer
Beginning October 10th
"Devote yourselves to prayer, being watchful and thankful."

Colossians 4:2
Sign-up at the Welcome Center this Sunday to commit to praying for the 50 & Free campaign for 40 days.
Pray for God's direction as our congregation seeks His guidance to willingly, both individually and corporately, respond to being faithful stewards of His provision.
To receive a daily reminder and encouragement for those 40 days please provide your e-mail address OR text number next to your signature.
Be sure to pick-up a 50 & FREE magnet to remind you to pray!

Believers in the Workplace
Join us as Jeff Wagner takes us on an excursion through Daniel
'
s career path from Babylon Inc. to the Persian Empire, LLC. See how God can use us in our individual places of work and how we can be a thriving believer in the midst of increasing marginalization of Christians in the workplace.
Friday, November 4
Registration 6:30 - 7:00 p.m.
Retreat begins at 7:00 p.m.
Saturday, November 5
Nov. 5th, 8:30 - 2:00 p.m.
Believers in the Workplace
The book of Daniel is a story about a man who sees God's faithful provision through extraordinary trials during his career in his workplace.
Session 1: Standing Under Duress
Session 2: Shadrach, Meshach and Abednego - The Ultimate H.R. Problem
Session 3: Nebuchadnezzar - The Ultimate Unreachable
Session 4: Envy, jealousy and murder in the workplace
Jeff Wagner shares the truth of the gospel with a passion and hope that reaches the heart of the church and the souls of the unchurched. Jeff's style is filled with grace, humor and hope. He is an animated storyteller, who shares God's Word in an easy to understand and enjoyable format. You will be blessed by his message!

Only about 17% of Americans attend church regularly. We live in a day when the church and gospel of Jesus Christ is
hardly a staple of the American diet. Some of the over 80% of the American population is "un-churched," which means they have no exposure to the Christian faith. Others are "de-churched," which means that had some connection to Christianity in their past but no longer have any vested relationship with the faith and practices of Christianity. How should our church respond to the large number of people in our community who have little to no understanding of even the basics of the Christian faith? How should we respond to the average Christian who needs help applying the gospel to their daily life?
In his Great Commission (Matt 18:18-20) Jesus assigns the church with the task of "teaching" people about Christianity. Such teaching certainly involves deep Bible Study and even theology, but it would also involve the basics, the gospel message

and its
meaning for every person. Hope Church has long been a Bible-based church that helps people dive deeply in God and his Word. But as a church fulfilling the Great Commission, we must also be helping the un-churched and de-churched come to know and understand the very basics of the faith. To be honest, most believers have areas in their lives that may be a struggle and need some improvement.
To meet this demand we are shortly beginning another ABF we are calling "Basics." In the Basics ABF we will be providing a variety of short-term classes where we will offer (1) knowledge-based classes that help explain Christianity and the Christian life (e.g., discipleship, Bible, and theology) and (2) skills-based classes that help apply Christianity to daily life (e.g., marriage, parenting, finances, apologetics). Most "Basic" classes will last 5-6 weeks, and will be announced online, in the newsletter, and in the Sunday bulletin. Some of the classes will require you to sign up due to size limitations. Please consider taking one of these forthcoming classes, or inviting someone to attend.
Our FIRST Basics ABF class
Marriage Builders Class held in the Fireside Room
Sundays 9am for 6 weeks
beginning October 16, 2016
Facilitated by Randa and Chuck Noble
In the classic bestseller "His Needs, Her Needs", Willard F. Harley, Jr., identifies the ten most vital needs of men and women and shows husbands and wives how to satisfy those needs in their spouses. He provides guidance for becoming irresistible to your spouse and for loving more creatively and sensitively, thereby eliminating the problems that often lead to extramarital affairs.
TOPICS
1) The Love Bank


2) Affection and Sexual Fulfillment
3) Intimate Conversation
4) Recreational Companionship
5) Family Commitment and Physical attractiveness
6) Honesty and Admiration
Cost $20 per couple
*Limited to 10 couple

Mission

The Mission Committee gets Prayer/Update Letters from those Missionaries that Hope Church supports about once a month. Recently we have noticed that some of these people are experiencing big changes in their ministries. This month we are featuring Brian & Lori Rowe, formerly Hope Church members. In the mid 2000's, God laid on their hearts to work for Him full time. Lori was a Hospice nurse and Brian and his dad owned a Desk Top Publishing company. The Rowe's applied to represent "In Faith" mission organization and were sent to White Lake, WI in 2008. "In Faith" told them there was no discernible Gospel work going on there, a pioneering effort.
The Rowe's have used many avenues to reach people for the Lord (Back to School Bash, etc.) and currently there are three ministries bringing area people to the Lord. The big change in their ministry is their plan to build a Teen Center for the White Lake youth. The success of the "Princess Project" was the event that led Lori to God's plan to build a Teen Center.Several years ago, at Lori's request, Hope collected over 150 gently used Prom and Bridesmaid dresses. The dresses were catalogued and loaned to White Lake girls who had no way to get special dresses. That effort got the teens attention and that of town officials; these Bible teachers were special.
The Rowe's dream of a Teen Center in White Lake will become a reality because God is leading the way. "In Faith" has pledged $10,000 once the Rowe's have raised $50,000. If you haven't watched the Video, please click here and see how miraculous this project really is. You may want to become part of the team. Psalm 127:1 "Unless the Lord builds the house, those who build labor in vain."

Child Security
During the month of September, we transitioned the preschool area to a computerized check in system. The nurseries will transition in October, followed by elementary. You have probably noticed the minor building modifications in the nursery and preschool areas. Thank you to everyone for their positive response and flexibility during these changes.
We are asking friends and relatives (except parents) of our children to stay OUT of the classrooms. We are also enforcing the policy of not releasing a child unless an authorized adult has the claim ticket. Please be assured that we are not trying to make life more difficult, we are trying to keep your children safe.
Staffing Needs
9:00 Sunday School is in need of a teacher for K-2nd grade and also a helper.
10:45 Worship for Kids is in need of a helper who can work every other month and a teacher
Both Preschool and Elementary areas need people who are willing to substitute.
Nursery and Preschool will need additional volunteers on Christmas Eve and Christmas Day
Call Vera at the church office if you are able to fill any of these needs
Nursery
If you are currently working in either the infant or toddler nursery or are considering volunteering, please come to the nursery training meeting on October 8th from 9 - 11 AM. We will meet in the toddler nursery.
We will be needing additional volunteers to cover 3 services on Christmas Eve and Christmas. If you are available to work one of the services, please attend the training meeting so you are ready to go.
Awana
Our AWANA Clubs have begun with over 140 kids registered and attending. Praise God! We are always needing more people on our substitute list. If you can help out occasionally call the church office to let us know and we will call you when you are needed.
AWANA has changed the books and format of the T&T club. The changes are exciting and will help both kids who are new to their faith as well as those who grew up in the church. If you have any questions, feel free to contact Mike and Polly Quinn or Joe Kaderly.
Kids Hope USA mentors have begun meeting with their students and teachers are making more referrals. If you are looking for a ministry that impacts not only a child, but their entire family and the school; this is for you! Please contact the church office for more information and an application packet.
Save the date!
Kids of Hope will be holding a family Christmas Event on December 17th. Watch the newsletter and bulletin for more information, but mark your calendars now. Your whole family will want to attend!

Youth Ministries
Mark your calendars for the upcoming Game Night on November 13 during Youth Group. Invite your friends for an evening of fun, food and games.
COMING SOON: WinterXtreme retreat
WinterXtreme Retreat for Junior High: January 20-22
WinterXtreme Retreat for Senior High: January 27-29
Cost: $100 per teen.
We have reserved spots for both retreats but they are filling up fast. We will fill them on a first come, first served basis and if we need more spots, we will see if there are any left - but many of the weekends are already full so we are reserving spots in the two weekends listed above. Please contact a youth leader or Pastor Brad ASAP to register your teen for an exciting weekend.
Mark your calendars for October 23 for a fun night of LASER QUEST
Cost: $15 per kid - covers 3 games, pizza and drinks.

Hope Church Family, Thank you so much for your very generous $100 Visa gift card. It is so appreciated as well as all of your prayers for Chase, Alex and myself. You have been so very thoughtful.
Angie, Chase and Alex
Dear Hope Church, I really appreciate you giving me this scholarship for camp Timber-lee. I enjoyed every minute of camp this year as I did all of the rest. It really touches my heart that you gave me this wonderful scholarship this year again. My favorite part of camp was doing cabin discussion with my counselor. She was very God-centered in everything she did and was a great counselor. We also got to do the creation walk again and that was really fun. I really, truly thank you for everything that you did for me by giving me this amazing scholarship year after year. You truly are amazing! Karlie Anderson
Thank you for awarding me with a Timber-lee scholarship. Timber-lee is the best place to be even if you weren't intending to learn anything about God/Jesus. This year was the best year for my Camp Timber-lee experience. I think that everyone that was there this year would agree also. I was very fortunate to go and worship God/Jesus. Some of the things that I learned about Jesus are that he wasn't put on this earth to make people happy, he was put on this planet to make a difference in people' lives. Most people didn't even know that much about Jesus (me) until after that experience. One of the nights at chapel I was crying because of how much the song touched me. I have never thought about how much the songs mean until I heard them at Timber-lee. My cabin was awesome. I had my sister in there and surprisingly, I had more fun when she was in my cabin then in the past years when we didn't want to be in the same cabin. All my cabin mates names are Rachel, Lauren, Erin, Isabella, my counselor Joelle, Stephenie, Karlie (my sister), Ava and me. When we arrived at my cabin, Pine Bluff, and my parents left, I really missed them. But, I enjoyed spending time with God, with my cabin mates, and with my counselor, Joelle. I wouldn't have been able to have that much fun without you, Hope Evangelical Free Church, giving myself and my sister a scholarship. All I wanted you to get out of this letter is that I am thanking you for awarding me with a scholarship to go to Camp Timber-lee. Kassidy Anderson
Dear Hope Church family, Thank you so very much for the flowers, cards, and telephone calls as I went through my recent illness. Your thoughtfulness and prayers were very much appreciated. God Bless. Louise Stocker
Resource Center News
If you've never visited the Resource Center before, please come check us out! We have a huge selection of resources for all ages. We are located in the north-west corner of the church building, just follow the signs to the library. The Resource Center is open between and after Sunday services, and available to everyone who attends Hope.
Look for these resources on the New Arrivals shelf in October:
Non-Fiction:
Keeping Your Kids on God's Side: 40 Conversations to Help them Build a Lasting Faith by Natasha Crain
Wild in the Hollow: On Chasing Desire & Finding the Broken Way Home by Amber Haines
The Power of a Clear Conscience: Let God Free You from Your Past by Erwin Lutzer
Fiction:
Hesitant Heiress (Everstone Chronicles #1) by Dawn Crandall
Elite Guardians #'s 1-2 by Lynette Eason
Deceived (Private Justice #3) by Irene Hannon
Newton & Polly by Jody Hedlund
Stranger Things by Erin Healy
Falling Like Snowflakes (Summer Harbor #1) by Denise Hunter
An Elegant Façade (Hawthorne House #2) by Kristi Ann Hunter
Dawn at Emberwilde by Sarah Ladd
A Respectable Actress by Dorothy Love
Deadly Encounter (FBI Task Force #1) by DiAnn Mills
The Survivor (Crime Scene: Houston #2) by DiAnne Mills
An Unlikely Suitor by Nancy Moser
Stones for Bread by Christa Parrish
Memory's Door (Well Spring #2) by James Rubart
An Untamed Heart by Lauraine Snelling
Until the Harvest (Appalachian Blessings #2) by Sarah Loudin Thomas
The Dream Dress (Weddings by Design #3) by Janice Thompson
Solitary Tales #'s 2-3 by Travis Thrasher
The Daughter of Highland Hall by Carrie Turansky
The Witnesses by Robert Whitlow
Youth:
Zacchaeus and Jesus by Dandi Daley Mackall (ages 2-8)
George Mueller: The Guardian of Bristol's Orphans by Janet Benge (ages 8-12)
Faithgirlz Glimmer Girls series #'s 1-3 by Natalie Grant (ages 8-12)
Legends of the Realm #'s 1-2) by Thomas Locke (ages 12+)
Courageous(Valiant Hearts #3) by Dina Sleiman (ages 12+)
DVD:
God's Not Dead 2
The Investigator

Baptism Service
Sunday October 9, at 5:00 PM.
We are happy to announce that we are holding another baptism service this year.
If you have trusted Jesus Christ as your personal Savior, it is important to take this next step of obedience and be baptized. Pastor Brad will be holding a class on baptism on Sunday morning, October 2 at 9:00 AM during the first service. It is required that you attend this class in order to be baptized. In preparation for this class, you are asked to write out your personal testimony about becoming a Christian - explaining the when, where, who helped, how, Scripture verses you base it on, etc. This can be as little as a paragraph, and as long as you feel led to write. But it must be turned in on Sunday, October 2 so Pastor Brad can read them.
It is important that you call the church office and be put on the official list of those who want to be baptized: 815-623-6545. PARENTS: If your children is 9 years old or older, you might want to talk to them and see if they are ready and interested in being baptized. Don't push them to do it if they are not ready. You can attend the class with them.
The details on baptism - what believer's baptism means, how we conduct the service, and other things you need to know are covered in the class. This is also the opportunity to get your questions answered about baptism in general or in any specific situation.
For the rest of the church, this is your golden opportunity to celebrate with these people this important spiritual event in the life of the Hope Free family. Your attendance encourages the ones being baptized and your shouts of praise make it all very special. Please plan to come and join us Sunday, October 9 at 5:00 pm in the Fellowship Hall and for the reception that follows.

Operation Christmas Child
Thank you to those that attended the Operation Christmas Child Countdown Breakfast Party in September! It was encouraging to hear how a former shoebox recipient's life was impacted through this ministry!
Looking ahead to October, we will begin collecting items for our Prep Party, as well as the Shoebox Packing Party, throughout the month. Children 10 years and up, teens, and adults are welcome to come and participate at the Prep Party on Saturday October 29th from 9am - 12pm. We will have many stations available to serve at, where we will be doing a variety of activities including:
-sealing soap in Ziploc bags, and bundling in washcloths with ribbon
-assembling the actual cardboard shoeboxes
-making jewelry, hair accessories, and fringed flip-flops
-putting together fishing kits, sewing kits, clothesline kits, and tool kits
-making cards with personalized messages
-making homemade puzzles
-putting together coloring packets, and melting crayons into tye-dye crayon shapes
-rubberbanding paper packets
-making spinning top toys
-unpackaging donated items
There will be a table in the church lobby, beginning Oct. 9th, where you can pick up a list of needed items for the Prep Party. Please put all donations for the Prep Party in the collection barrel next to the table by October 23rd.
We will also continue to collect general needed items for the shoeboxes, for the Packing Party, through November 12th. There will also be a Suggested Donations list, of most needed items, available at the table in the lobby. The whole congregation is invited to attend the Packing Party on Saturday November 12th at 9:30am.
There will also be empty shoeboxes and labels available for those that wish to pack a shoebox of their own at home. Please return those to church no later than Nov. 20th. New this year, we will also have donation tags where you can choose to sponsor an item (or items in bulk), for those of you that would rather give a monetary donation toward needed items, instead of shopping for items.
Thank you for your generous support of this ministry!
Top of Page