Check out a great video of our grand opening celebration Produced by Cliff Kern of White Rose Community Television by clicking
here.
****************************

Impact of the month

*****************************


About two months ago we started seeing a man who goes from shelter to shelter, relies on the soup kitchen and uses his bike as transportation. He has not been to a doctor in over a year and is often trying to manage his diabetes with some old insulin he had on hand from a year ago. In addition he struggles with depression, anxiety and additional health concerns related to his diabetes. Since coming to KFHC he has been provided with a testing machine and strips for monitoring, medications, routine care and a diabetic teacher assigned to him personally. Despite going through all of this he continues to thank God for meeting his daily needs. That includes KFHC, as he feels God is showing His amazing love for him through the center. Interestingly, being a diabetic, he needs good foot care. Therefore he required a good foot soak and trimming of his nails. He responded "I can't believe someone here would get on their knees to wash my feet..." What a picture.
Reaching beyond healthcare!
Volunteer of the Month

Karen Hamilton
worked as a pediatric nurse at York Hospital for 45 years starting in 1967 and retiring in March of 2012. She has since chosen to use her talents to fulfill a vital role here at Katallasso. Her many years of experience in patient care and knowledge of clinical operations has been an absolute blessing to Katallasso and the clients we serve. Her friendly demeanor and compassionate heart have shown brightly to the staff and have been very welcoming to our clients. She makes people feel right at home! Karen is married 31 years to Dick and has a son and 2 grandchildren whom she likes to spoil. Thank you so much Karen for impacting lives at Katallasso!
Check out the upgraded facility.
::

Wow! Great things continue to happen. Lives continue to be impacted by God through Katallasso! Hard to believe that we are now entering our 3rd month of operation. What a great blessing! Please read on...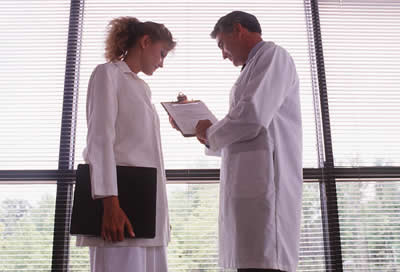 Let's talk results....

Since we opened in January Katallasso has served nearly 50 individuals and families through almost 70 patient visits. Wow! We hear it time and again from this very diverse group that they have been struggling with pain and discomfort for long periods of time because they had nowhere to go. Many are not comfortable with the emergency room or just simply cannot afford medical care. We have watched the countenances of many people change as they come back for follow ups because they are feeling better. Sometimes it is just the fact of knowing that a pain they have been having is not serious that changes their outlook. Some great stories have really developed as lives are impacted by Katallasso. Be sure to read our impact of the month to the left! In fact we have some that are coming back for biblical counseling to deal with life's issues and to receive hope from the source of hope. There will be a new testimonial type video coming out in the coming weeks. Keep your eyes peeled.
**A volunteer tidbit...Since we have been open we have logged 450 volunteer hours including provider hours. That's on top of the thousands donated during the renovation. AWESOME!
Where the Rubber Meets the Road
We have done tons of planning over the last nearly 2 and a half years, we made lots of friends, researched the need and developed the model, recruited many talented people, raised the required initial funds, surged through a nearly $200,000 renovation, put together a great staff and opened a very professional medical facility that is impacting lives in the City and surrounding communities. We said from the beginning that it would take the entire community and the entire local Body of Christ to sustain Katallasso since we are not receiving any federal funding.
This is where the Rubber Meets the Road!
In order to keep this great train of blessing and impact going we need everyone to play a part. Unfortunately, as we all know, ministries like ours need money to operate. So far God has used many people to provide miracles for us all along the way. Now that the excitement of the renovation and then the opening are behind us we need to settle into operations. This is where many ministries fall apart. At this point we still owe about $20,000 on the renovation and we are looking for partners (individuals, churches, businesses, civic groups, etc.) to come alongside us to sustain the ministry on a 1 time or monthly basis. This can be done in a variety of ways that can be found to the left. It would be unfortunate to see all of the impact that Katallasso is having only to have to scale back or close because of a lack of funding. Thank you for considering a partnership with Katallasso!
How can you be part of Katallasso?
1. PRAYER! PRAYER!PRAYER!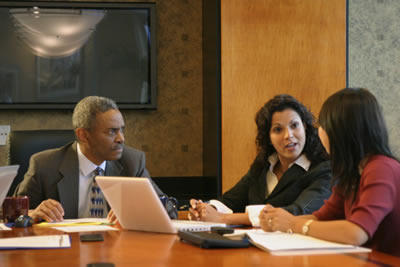 2. We still have a need to fill the shelves of our counseling/ discipleship office with books. We are asking for new or slightly used Christian self help, study, devotional or reference materials.

3.We still have needs for volunteers.
As we increase the patient hours our needs grow.
What is your talent or expertise that Katallasso can use to impact the community?

4. Financial support. See above.

5. Medical providers- Are you one or might you approach someone you know?

6. As it gets warmer outside we have a need to have the outside entrance area pressure washed.

6.PRAYER! PRAYER! PRAYER!
(It's that important!)

***All of God's people must come together in order for this to be successful. WILL YOU ANSWER THE CALL?


Brian's Bits

(this section has been created to give you a picture of where this vision came from and will be a recurring section until the story is told)
In the February newsletter I described my convictions that involve the fact that Christian churches do not do a good job working together and how I was beginning to speak with local Pastors about this issue. Most pastors were very receptive to the idea of coming together to build the Kingdom together. At some point I started to recognize that we would need to come together to take action, to do something. I was thinking about an event, maybe a discipleship center, maybe a youth center or how about a Gym. While at a small group bible study, the leader Duane Furman suggested a clinic. Duane is a Physicians Assistant and mentioned that while he was in school he worked in a clinic in Philadelphia. He said there was a great need and many lives were being impacted. I am not a medical guy so I had no clue about such things but I agreed to look into it. To the casual observer at the time it looked like York did not need another health care provider for those that are uninsured and under insured since there were 2 clinics already serving this population plus the 2 emergency departments. As I started making calls to people I found the need to be great. I was talking to leaders (some medical and some not) and they were telling me that even though much of the population was being well served, there was still a large population that was not for one reason or another. It was during this time, as I was calling many community leaders and medical leaders I started to realize that God had been uniquely preparing me for this journey. The puzzle pieces were starting to come together and the things that were mysteries to me started to make sense. What a great experience! What has God been uniquely preparing you for? Are you open to seeing what that is and stepping out in faith? Good stuff! In the next newsletter I will describe how the need was developed and how we began to define who we are. Stay tuned....