****************************

Impact of the month

*****************************



Several months ago we started seeing a gentleman that was obese who had been dealing with significant knee pain and failing medication to control his arthritis. Due to his pain he had been unable to work consistently and could not have but minimal activity during the day without the pain controlling his activity levels. He received bilateral injections about a month ago in his knees. When we saw him recently he was nearly pain free, able to work a full day and then some, and he had lost over 25 pounds in the previous few weeks with an increase in activity level with diet modifications. He feels the best he has in years. He continues to praise God for Katallasso Family Health Center.



That's Kat impact!

Katallasso Provider Spotlight


Dr. Gordy Zubrod

graduated from Penn State with his undergraduate degree and continued to medical school at PSU graduating in 2000. He served as a Naval
Physician for 7 years and for the last 6 years has been Assistant Program Director for the York Hospital Family Medicine Residency where he teaches residents and also sees his own patients. In fact this year Gordy was awarded the Exemplary Teacher Award by the Pennsylvania Academy of Family Physicians which is awarded to just one physician in Pa. each year. Gordy says "I love Katallasso because of our philosophy that people are not simply made up of tissue and chemicals. We are whole people who hurt and have broken relationships and broken bodies and are sometimes distanced from our creator. Because of this, medicines alone aren't enough to heal us. Katallasso gives me the time and support to provide this type of health care".
Gordy is married with 2 children and resides in the City of York. Thank you so much Gordy for your servant heart and missional mindset!
Katallasso Provides First Aid Station
Katallasso provided first aid stations during the clean up and planting of the Hope Street Garden and Learning Lab.
Thank you to Shirley, Jody, Ken, Karen and Lucinda for providing this valuable service to a great work in the City! (Pictured are Lucinda and Karen)
Volunteer of the Month

Kay Mahanes
brings an incredible amount of experience to Katallasso. She attended Maryland Medical Secretary School and has worked in that capacity for over 47 years even working a few years at Walter Reed in D.C. She has worked in a wide array of medical offices in a wide array of disciplines. She has shown herself to be some of the glue that holds Katallasso together. Whether it be her excellent work behind the computer, her organizational skill or her friendly personality Kay has continually shown a high level of commitment to God and our clients here at Katallasso. Kay is married, has 3 grown children and 3 grandchildren. Thank you Kay for your servants heart!
::
This is a special edition of the Katallasso newsletter as we celebrate being open 6 months! Wow, how time flies!
Let's take a look back at our beginnings...




FROM THIS...............TO THIS

In just 2 months!

-A few weeks before opening we hired our first employee, our Clinical Coordinator Shirley Rabenstein.

-We held a very successful and well attended ribbon cutting. Many dignitaries and local community leaders attended including the Mayor of York.
-We started the newsletter and increased our Facebook presence as well as updated our website to improve communications.
-So far we have served 103 patients through 245 patient visits without any advertising.
-Numerous, numerous life impacts through the appointments. Many included biblical counseling in various forms.
-We obtained medical malpractice insurance and liability insurance for 28 individuals.
-Partnered with the Hope Street Garden to provide first aid services during construction days.
-Received a grant from Get Fit, Have Fun to fund a program to keep kids active during winter months.
-Established a relationship with Protect My Ministry who runs background checks on all volunteers and employees.
-Hired RKL to complete our 990 for financial accountability and reporting purposes.
-Exposure through an interview on Faith Alive on WSBA.
-Trained and oriented 37 volunteer staff members.
-Established a relationship with Quest Diagnostics to complete our lab work.
-Expanded Board of Directors to 7 members.
-Mayor Bracey mentioned Katallasso in her State of the City Address as an example of the great things happening in the City of York.
-Executive Director attended the Church Health Center annual conference.
-Katallasso was part of the Church of the Open Door Missions Festival. We taught the workshop "Why don't they get a job?" four times.
-Produced our promotional video.
-Established a relationship with Medline, our main medical supplier.
-Numerous practices donated supplies and clinical items.
-Negotiated for an Electronic Medical Records system that is currently being implemented.
-Logged 913 volunteer hours.
-Dozens of tours of Katallasso introducing the community to the ministry.
-Developed collaborative relationships with Wellspan, York College School of Nursing, York City Bureau of Health, Salem Square Community Association, Family First Health and many, many other organizations.
-Applied for and received a state grant to purchase testing and diagnostic equipment...Purchased an AED, a diagnostic tester and an EKG.
-Donors filled our bookshelf in our counseling office.
-Numerous policies and procedures developed and formatted.
-In cooperation with Wellspan and the York City Bureau of Health we developed the "York County Health Living Assessment" which in part allows the community to dictate what health education opportunities we are going to offer.
-Raised enough support to allow all of the above to happen.
-And that's just the major stuff.



That is a ton of activity!


AND WE ARE JUST GETTING STARTED!

How can you be part of Katallasso?
1. PRAYER! PRAYER!PRAYER!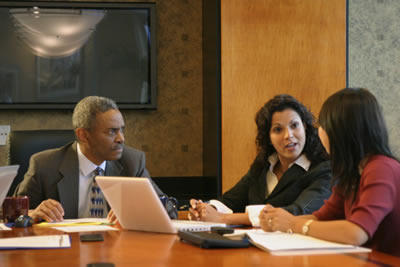 2.We still have needs for volunteers.
As we increase the patient hours our needs grow.
What is your talent or expertise that Katallasso can use to impact the community?

3. Financial support. We cannot stop now. Please consider partnering with Katallasso.

4. Medical providers- Are you one or might you approach someone you know?

5. PRAYER! PRAYER! PRAYER!
(It's that important!)

***All of God's people must come together in order for this to be successful. WILL YOU ANSWER THE CALL?


Brian's Bits

(this section has been created to give you a picture of where this vision came from and will be a recurring section until the story is told)


In the last newsletter I shared how we ended up choosing Salem Square as the area to start Katallasso
Famil
y
Health Center. Now that the neighborhood had determined that they had a need for better access to health care we needed to find a facility within that neighborhood. I was at a meeting of the Salem Square Neighborhood Association and laid out before them our intentions and our need of a facility. I will never forget Pastor Tony Sease looking at me and saying "We need to talk". After the meeting he told me of the intentions of Maranatha C.O.G.I.C. and Abundant Life Ministries to merge and that this would leave one of the buildings available. If you remember a few issues ago...One of the convictions that Katallasso was founded on was the fact that Christian churches do not do a good job working together. Certainly two churches merging together exemplifies that conviction and on top of that there is the possibility of one of those former churches housing Katallasso. Pastor Tony had me over for a tour and it was QUITE evident that God had prepared this site for us. It is so amazing to get just a glimpse of His work walking before us. The layout of the building was nearly perfect although it would take an extensive renovation. Not only that but the intention of the two merging churches was to turn this 19,000 square foot building into a ministry center that has come to be known as The Lifecenter. The building would house various human service ministries under one roof. This was awesome. But in front of us was a lot of work and we needed to get to it.

As we were working to develop the center from the ground up we recognized that the practical formation was like a three legged stool. (We had already clearly gained God's favor) Each one of the legs would be needed to hold the stool up. The three legs were donors, providers and facility. Whenever we were working on one of the legs the parties involved would ask about the other two legs. Each leg would have to be gradually built up so the organization would gain the credibility in order for all legs to advance. With the signing of the lease on our facility one of the legs took a big leap!
In the next issue I will describe the development of the model and the start of construction. Stay tuned!