In April we produced an exciting new promotional video complete with testimonials. Check it out by clicking

here.

****************************

Impact of the month

*****************************



Four months ago we started seeing a young lady who had been in a recovery house for over two months trying to get her life back in order after a history of heroin addiction and a very poor childhood. She was getting very debilitating headaches that were keeping her from making it to work and her job was threatened. She had nowhere to go to have this health issue, that now was a major life issue, taken care of. She came to Katallasso where it was determined that these headaches were being caused by very high blood pressure. She was given a prescription that would help control her blood pressure. Since coming to Katallasso and having this taken care of she has not missed work, is starting classes at HACC for veterinary medicine and has maintained a great outlook on life. Hope. Direction. Isn't that what we are all looking for?

Thank You COD!
During the month of April Church of the Open Door in York conducted a fantastic Missions Festival which Katallasso was invited to be part of. The gentlemen pictured above came out to the center to help paint and work around the building. They worked hard and accomplished much. Thank you for serving in this way!
Volunteer of the Month

Jackie Grim
proves that you don't have to work in the medical field to be vital to the operations of Katallasso. Jackie cleans Katallasso faithfully every week and does a great job. She has held many positions within the housekeeping department at Cross Keys Village (The Brethren Home) including manager of the department. Jackie is married to her husband Andy and between them they have 7 grown children and 9 grandchildren. Thank you so much Jackie for being faithful and using your time and talents to serve our God at Katallasso!
State of the City Address
York Mayor C. Kim Bracey mentioned Katallasso as one of the great things happening in York City during her annual State of the City Address. To read more about the address please click
here
::
Lives being impacted. That's what Katallasso is all about! So far we have about 70 patients and we have gone over the 100 patient visit mark. WOW!
And we haven't even advertised yet! Soon to come. A lot happening at the center. Read on...




Learning from the
experts....



39,000 patient visits per year...Health training to 450 congregations ...24,000 volunteer hours per year...Over 1,000 providers have contributed their time...State of the art medical fitness facility...The largest privately funded faith based health center in the country...Lives impacted!! This is Church Health Center in Memphis. All of this started with the vision of one doctor, Dr. Scott Morris, in one office over 20 years ago. Brian Kreeger, Katallasso FHC Executive Director recently attended a conference held by Church Health Center and came back with a wealth of knowledge on how to guide Katallasso into the future. Keynoted by former Martin Luther King Jr. aid, Atlanta Mayor and U.N. Ambassador Andrew Young, this conference offered replication seminars and workshops on recruiting, fundraising/development, practice management, addictions, needs assessment and the role of the church in healthcare among other topics. "It was great to meet with hundreds of folks from across the nation who have a vision for the Church to do what it is supposed to be doing...sharing the love of Christ with those who live in the most vulnerable populations among us through health care" Brian commented. Many speakers spoke about the role of the Church in healthcare. "Health is not just the absence of pain but living well" Dr. Morris (who is also an ordained United Methodist Minister) says. How true. And how comfortably that fits in with what Katallasso is doing.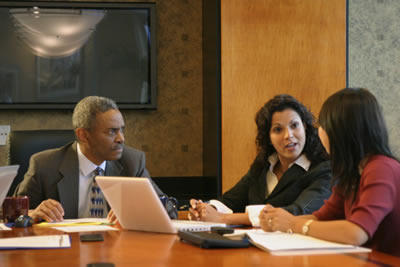 Collaboration in Action!


From the very beginning Katallasso purposefully did not want to reinvent the wheel but desired to collaborate with other organizations that have developed business practices and knowledge through years of experience. We knew that this would ultimately be best for the organization and the community at large. (A chord of three strands...) We could never have gotten to where we are now without this approach and it would be impossible to list all of the organizations that helped us along the way. We still believe strongly in this concept and here is a list of currently developing collaborations:

-Currently developing a collaboration with the York College School of Nursing to provide much needed continuing education and follow up with individual patients.

-Wellspan has provided knowledge and experience to Katallasso along with targeted collaborations. New relationships continue to be explored.

-Katallasso is a partner in the Hope Street Garden which is a garden project currently under way that will provide an outdoor learning lab for mainly inner-city youth through 3 local schools. The community will be able to use this garden as well, when school is not in session. The collaboration of many, many organizations is making this possible.

-Another Community Health Festival is being planned for September. Katallasso, working in collaboration with Salem Square Community Association, the York City Bureau of Health, the York College School of Nursing and with assistance from Wellspan, will be bringing this to the neighborhood.

-The "York City Healthy Living Assessment" has been developed by representatives of Katallasso and the York City Bureau of Health with assistance from Wellspan to measure healthy eating practices as well as what topics the city residents would like to be educated about. This is being done so we can develop a bank of classes to be offered in the fall at Katallasso.

How can you be part of Katallasso?
1. PRAYER! PRAYER!PRAYER!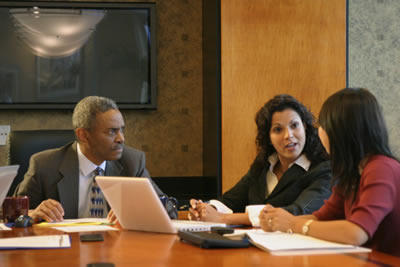 2. We still have a need to fill the shelves of our counseling/ discipleship office with books. We are asking for new or slightly used Christian self help, study, devotional or reference materials.

3.We still have needs for volunteers.
As we increase the patient hours our needs grow.
What is your talent or expertise that Katallasso can use to impact the community?

4. Financial support. We cannot stop now. Please consider partnering with Katallasso.

5. Medical providers- Are you one or might you approach someone you know?

6. There is a need for people or groups to walk the neighborhood and distribute information as well as helping the residents fill out surveys.

7.PRAYER! PRAYER! PRAYER!
(It's that important!)

***All of God's people must come together in order for this to be successful. WILL YOU ANSWER THE CALL?


Brian's Bits

(this section has been created to give you a picture of where this vision came from and will be a recurring section until the story is told)


In the March newsletter I described how we came up with the idea for a health center and how I was seeing puzzle pieces come together for me as I learned what God had uniquely prepared me to do. We spent the next six months determining the specific need by asking the residents and community, government and Church leaders. During one particular meeting with the York City Bureau of Health Medical Director he mentioned that there would be a need in the Salem Square neighborhood in the city. In my mind....another puzzle piece! Why? My father grew up in this neighborhood and still has family living there plus my first memory of life is throwing baseball with my dad in the back yard of our apartment in this neighborhood. I also managed a grocery store on the edge of this area for about 4 years. Many of the residents shopped with me and I already knew many of the community and church leaders in the neighborhood. Plus I also knew the neighborhood had great momentum going because of some redevelopment initiatives, a vibrant active school, Church involvement and active community and neighborhood associations. But again, the neighborhood would have to define the need, welcome the idea and invite us in. You see, we didn't want to be just another primarily white, rural church group that arrogantly comes into a neighborhood and tells them what their need is. This would not be the position that Christ himself would take and we did not want to be any part of that. We were looking for long term relationship building done in a collaborative way with already existent organizations. Before we committed to this neighborhood I started attending neighborhood and community meetings and talking with residents and stakeholders in the area. Eventually the neighborhood gave us a letter signed by residents that invited us in and showed excitement for what we planned to do. Amen! We now had a place to start and were seeing the path laid out. In the next newsletter I will describe how the model started to come together and how we found our current facility.