Join the Conversation!

We post eating disorder-related news, recovery tips, happenings, and much more throughout the week. There are several different ways you can keep in touch!




An Eating Disorder is Not a Choice.
Getting Help Is.
MEDA provides Assessments, Coaching Sessions, and Consultations to individuals concerned about their eating/exercise behaviors, and to loved ones of those struggling with eating disorders. A clinician who specializes in eating disorders will gather information, discuss questions or concerns and provide referral resources. Click here for more information.
Call toll free at 1-866-343-MEDA to schedule an appointment.
Beneath the Floorboards
Documentary Film

ANAD, BEDA and NORMAL, three national nonprofits dedicated to education on weight acceptance, have united their organizational efforts to produce a new documentary film titled Beneath the Floorboards-the true story of a mother and daughter as they struggle with binge eating disorder and the accompanying weight bias, shame and stigma that they experience. This film takes an intimate and personal look at their journey, and explores the bullying due to weight stigma that faces individuals living in larger bodies. Watch the trailer here


AMA Eating Disorders Course Available Online
The American Medical Association's (AMA) latest online course, Screening and Managing Eating Disorders in Primary Practice, is now available. It was developed to educate physicians about eating disorders, with the goal of earlier detection and intervention. It is available online now, and physicians can take it for CME credit.
Tell your physician to improve their understanding of eating disorders.
Click here to view the course.
We Want You!
MEDA is seeking interns, educational presenters, group leaders, and speakers for Hope and Inspiration.
For more information about being an educational presenter or intern, please call Katie at 617-558-1881 x15.
For more information about being a group leader or Hope and Inspiration speaker, please call Lindsay at 617-558-1881 x20.
Amy's Story of
Hope and Inspiration

Upon reflection, it's difficult for me to tie the onset of my battle with eating disorders back to one specific event. In my mind, it was a series of events in my formative years that led up to the development of my eating disorder. For as long as I could remember, I was always a quiet, introverted and painfully shy child. I had very few friends in school and typically preferred to play alone, often immersed in my own fantasy world. My parents always told me how I had a very vivid imagination as a child and how I would often create my own "friends" who would play with me. Unfortunately, our society seems to value extroverts and because children can often be mean to others who are different, I eventually became a target for bullying and teasing throughout my years in elementary school and junior high. I went to a private elementary school in Brooklyn, NY and unlike the other students, my hair and clothes did not follow the latest trends. For such superficial differences, I was teased daily for being "ugly" and "weird" because I didn't talk and interact with others much. The teasing also happened outside school, as I grew up around a lot of young male relatives who would constantly tease me for being "fat" and "ugly" This constant teasing and bullying essentially drove me into further isolation and tore down my self-esteem as a young girl. It was my shyness that allowed me to retreat into myself and avoid ridicule and criticism from others. I eventually carried those negative childhood experiences with me into the next major phase of my life when my ED started during my adolescence.


I developed anorexia in my freshman year of high school in 1996. I had transitioned to an all girls private school in another borough of NYC and had to adapt to all of the typical nuances that go along with such a change - new people, new teachers, tougher subjects/classes. I do believe that this transition was the spark that lit the fire, so to speak. I continued to struggle with my shyness in high school and although I did make friends with a few people, I still remained strongly introverted. I would spend lunch breaks in the library to avoid painfully awkward social situations. I never attended after school events or participated in extracurricular activities. I also started to develop a very perfectionist mindset about my school work. I was attending a top school in my district of NYC and the pressure to excel was very intense. If I didn't get an A on every test I would spend countless hours beating myself up for not studying enough and deprive myself of certain pleasures as a form of self-inflicted punishment. The initially innocent decision to diet and lose weight that year fit with my perfectionist nature. As anyone knows, high school is a time of intense peer pressure propelled by the need to fit in and belong to social groups. Additionally, both teenage girls and boys are sadly bombarded by distorted messages and images from the media that tell them how they should look or which new diet fad they should be on. Since this was the 90s, I remember looking through images in fashion magazines of emaciated, "heroin chic" models like Kate Moss and deeply hating myself for not looking like them.
Continue reading Amy's story
After another fight with my scale that ended in frustrated tears, I realized that I have been on a diet for almost 20 years.
The diets have taken on various forms of adaptations but the fact remains that I have been trying to change my shape for two decades. Ever since I was a child I have felt that there was something wrong with how I looked. Family, friends and media all played a part but at the end of the day it was me telling myself that I didn't measure up. The more I put myself down the more I found solace in food, the more I found solace in food, well you can imagine.
I have never been skinny. I've never worn a bikini or been the smallest in the room.
A fact that has haunted me for years. Being the tallest of all my friends and the heaviest only added to my adolescent and adult insecurities. Suffice it to say my self-love wasn't where it should be. The problem had come to a frightening head when I heard through mutual friends of an online self-sabotage workshop. I followed my intuition and signed up for Richelle Henry's Kick Self-Sabotage Challenge. After only 8 days the program showed me something revolutionary. To change what you don't like, you have to learn to love what you have.
Love myself as is?! How could I do that when every magazine cover, commercial, mirror was telling me something different? I realized it was time to make a different kind of change. This time I needed to change how I treated myself. According to Glamour's The Secret Way People Are Judging You Based on Your Body, when it comes to weight, negative stereotypes are ingrained in our sub-conscious. For example, an overweight woman is often regarded as lazy, sloppy and jovial. While her thinner counterpart, is often categorized as vain, bitchy and conceited. Clearly an unfair assessment on both sides of the spectrum. It leads me to the heart of the matter. What does weight really have to do with anything? Continue reading
92 Pearl St.
Newton, MA 02458
866-343-MEDA
Do you know someone who might be interested in MEDA's Newsletter?
Happy New Year! With so many exciting events, presentations, and trainings in the works for 2013, in addition to clinical and support services and educational and community outreach initiatives, we have had a busy and productive start to the new year here at MEDA.


Be sure to check out the information about our Eating Disorders Awareness Week Panel of Recovery event, taking place February 25th at Wellesley College. Also, registration is now open for the 18th National MEDA Conference (April 5th-6th) and the Boston NEDA Walk (April 7th). We hope to see you at an upcoming event!
In this issue you will find:
Eating Disorders Research and Hot Topics
As always, thank you for your continued support!
Sincerely,
Mary Korba
MEDA
Binge Eating Disorder Added to DSM 5
Below is a recent article from www.eatingdisordersonline.com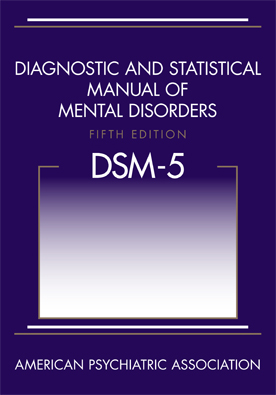 Big changes in the eating disorder field - Binge Eating Disorder has been added to the DSM-5. Binge eating disorder has been moved from DSM-4's Appendix B: Criteria Sets and Axes Provided for Further Study to DSM-5 Section 2.
The change is intended to better represent the symptoms and behaviors of people with this condition. This means binge eating disorder is now a real, recognized mental disorder.
Binge eating is the most common eating disorder in the United States affecting approximately 3.5% of women and 2% of men. Binge eating affects more men than other types of eating disorders. The current DSM- 4 includes the criteria for binge eating under the diagnosis of Eating Disorder Not Otherwise Specified. This disorder is marked not only by eating large amounts of food within a short time period, but also by high levels of distress, lack of control, and feelings of guilt or disgust with oneself. Criteria for the disorder is not dependent upon the types of food consumed, but rather the amount and circumstances surrounding the eating ( for example: eating when you are not hungry and/or eating until you are uncomfortably full).
The hope is that with proper diagnosis, more people struggling with this eating disorder will be able to find treatment. Addictive substances such as tobacco, alcohol and other drugs may be eliminated from one's life. However, food, also potentially addictive, must be consumed to live. For this and many other reasons, eating disorders can be difficult to overcome. The new DSM 5 will hopefully bring more awareness and understanding to the prevalent problem of binge eating.
Below is a recent article from huffingtonpost.com
It took Autumn Whitefield-Madrano more than 20 years to seek treatment for her eating disorder. The writer was 9 when she started having symptoms, primarily binging, and 33 when she finally got help. When she did, the diagnosis surprised her. Whitefield-Madrano had EDNOS, or an "Eating Disorder Not Otherwise Specified."
"I went into treatment because I thought I had a binge eating disorder," she told The Huffington Post. "When they diagnosed me with EDNOS, I was confused. What did that mean?"
EDNOS is not widely known outside of mental health circles, but it is now the most common diagnosis given to those seeking treatment for an eating disorder.
"EDNOS captures people that don't really fit into anorexia or bulimia," explained Lara Gregorio, manager of the National Eating Disorder Association's States for the Treatment, Access, and Research Program. "Most people were falling into EDNOS -- 50 percent of diagnoses, which means more people were not fitting into a category than the ones that were."
But when the fifth edition of the Diagnostic and Statistical Manual of Mental Disorders (DSM), often known as the bible of psychiatry, comes out, that will change.
Though the final diagnostic criteria will not be published until May, the American Psychiatric Association has made many public already. A girl or woman will no longer have to lose her period in order to be diagnosed with anorexia, and the number of purging episodes an individual must have per week in order to be considered bulimic will decrease. The newest version of the manual will also recognize binge eating disorder for the first time, defining it as recurring episodes of excessive eating marked by feeling a lack of control.
For the full article click here.
How to Fight for Coverage of Eating Disorder Treatment
Below is a recent article from Nasdaq.com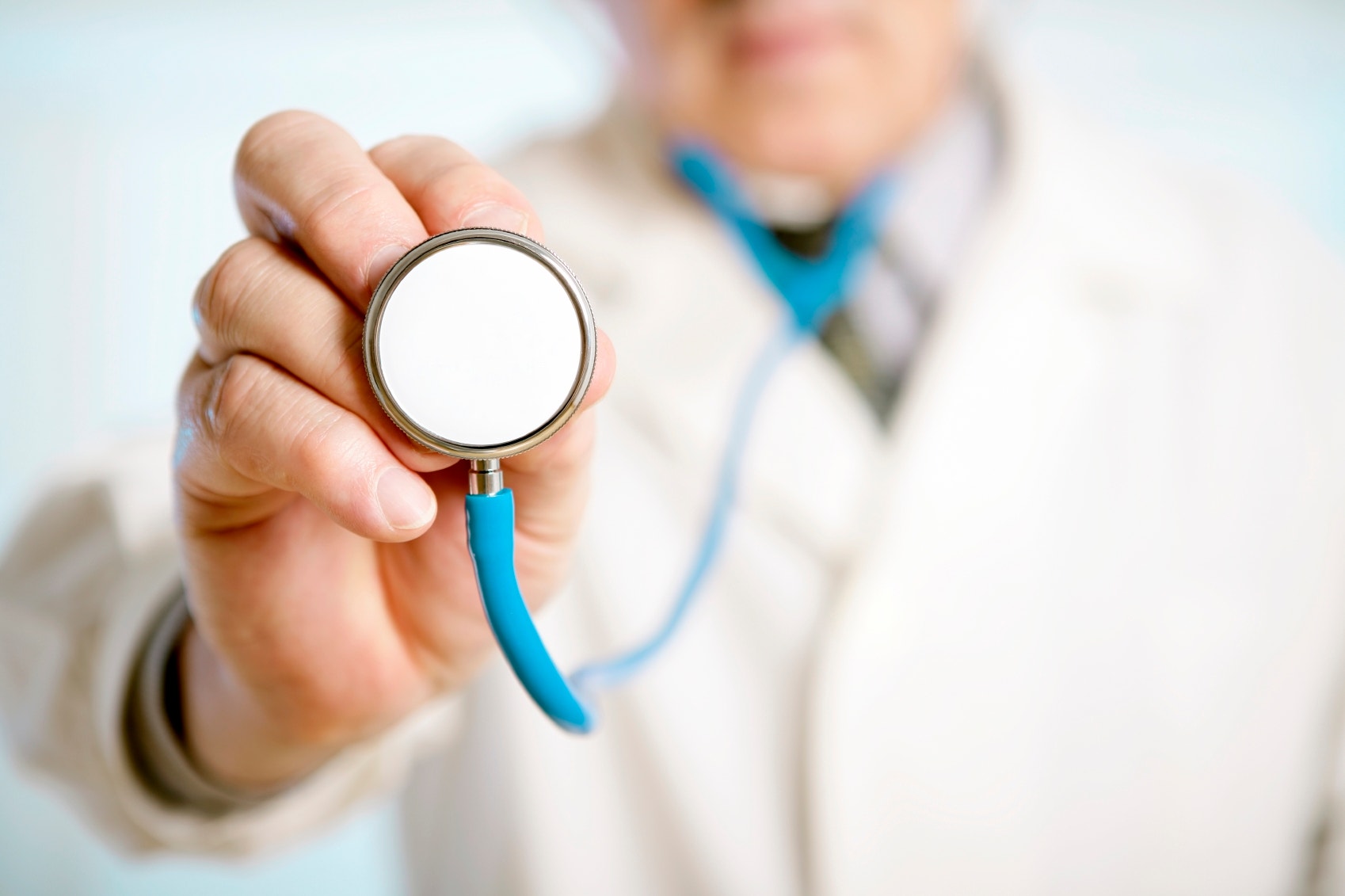 Eating disorders can be both medically and financially devastating. The National Eating Disorders Association says as many as 10 million women and 1 million men in the U.S. battle anorexia or bulimia, and another 13 million more struggle with binge eating or an obsession with dieting. Worse, kids as young as 8 and 9 are being diagnosed with eating disorders and adolescent girls are still the No. 1 demographic for developing an eating disorder.
According to the National Eating Disorders Association, anorexia has the highest mortality rate of any mental illness. So you may be surprised to know that health insurance companies often don't adequately cover treatment for eating disorders .
A 30-day stint at a residential treatment center for eating disorders can cost up to $30,000.
"And 30 days is usually the limit set by insurance companies, if they cover it at all," says Lynn Grefe, president and CEO of the National Eating Disorders Association.
People do stay longer but they either self-pay or fight their insurance company for coverage. Grefe often talks to parents who are fighting insurance companies for another day or another week of treatment. Yet the same insurer is unlikely to kick a child with leukemia out of the hospital at the 30-day mark, she says.
"Not too long ago insurance companies didn't cover much for autism because there was such a stigma about it," says Kathleen MacDonald, an eating disorders educator and policymaker at Kantor and Kantor and education coordinator of the F.R.E.E.D. Foundation, a nonprofit advocacy group that battles eating disorders. "When enough people came out of the closet and said, 'This is not because I was a bad mother, this is a disease and my family deserves treatment,' insurance companies listened."
Why the disparity?
The lack of insurance coverage may be attributed to the wide variety of treatment options.
For the full article click here.
Social Media Sites Still Struggling to Curtail "Thinspo" and Pro-ED Content Even After New Safeguards Put In Place
By Katie Heimer
While there have been positive steps taken by a number of social media sites including Pinterest, Instagram, Tumblr, and others to combat so-called "thinspo" and "pro-ana/pro-mia" images and other content glorifying unhealthy thinness and disordered behaviors, evidence suggests there is still much room for improvement. Beat, a UK-based an organization that works to support those struggling with eating disorders, recently spoke out about the issue, specifically targeting photo sharing site Instagram. Though Instagram publicly took steps starting in April 2012 to eliminate harmful content including that which promoted eating disordered behaviors and mindsets, a spokesperson for Beat told British newspaper The Telegraph that the site still contains far too much content that promotes the perception that eating disorders are "a lifestyle choice" and not the dangerous illnesses they are.
Instagram has made strides, disabling searches for common terms like "thinspo" and "anorexia" but many other triggering key words are still searchable, allowing users to access a number of highly triggering and disordered images. Indeed, Instagram is not the only social media site that has faced criticism for the incomplete success of its efforts to curtail disordered content. Pinterest, Tumblr, and Facebook all still contain significant amounts of pro-eating disorder and negative body image content, though it may be a bit harder to track down than in the past, and many (reportedly 30,000 in Instagram's case) of the most egregious examples have been screened out.
As Justine Ashley writes in her article on the renewed criticism of these sites in the International Business Times, "Despite the changes made to these growing sites, no amount of moderating is going to eliminate the online community's ability to glorify and promote eating disorders." When Instagram users access eating disordered images on the site, they are met with a "Graphic Content" warning which directs them to the National Eating Disorders Association's website, but Beat argues this does not go far enough and that individuals trying to access these images "should be pointed towards pro recovery sites - providing acceptance and support throughout society so that these alternative sites are no longer the only refuge a person feels they can seek." Whether such a move would go any farther toward undoing the negative consequences is uncertain. It seems likely that the only way to truly eliminate pro-eating disordered images is at the root-by working to lessen the numbers of individuals struggling with eating disorders, providing better support and hope of recovery for those already struggling and improving access to preventative education about eating disorders, body image, and media.
Sources:
http://www.ibtimes.com/instagram-thinspo-ban-wont-combat-pro-eating-disorder-web-content-994366
http://www.telegraph.co.uk/technology/social-media/9775559/Concerns-raised-over-Instagram-after-app-allows-users-to-see-photos-promoting-anorexia.html
http://www.huffingtonpost.com/2012/04/23/instagram-bans-thinspo-ph_n_1445863.html
Follow event happenings on Facebook

Help spread the word on Twitter #MEDA2013

For more information, visit www.medainc.org/events contact Mary Korba at mkorba@medainc.org or 617-558-1881 x18.
A Panel of Recovery

A National Eating Disorders Awareness Week Event


MEDA in sponsorship with Stone Center Counseling Service at Wellesley College
Monday, February 25th
7:00-8:30 PM
Tishman Commons
Wang Campus Center at Wellesley College
106 Central St.
Wellesley, MA, 02481
Admission is Free!

Join us for an inspiring night of education and dialogue about recovery from an eating disorder. Listen to a panel of individuals speak from different perspectives about how eating disorders have touched their lives, with a focus on recovery and how it can be achieved. A Q&A with the audience will follow the panel. Admission is free and open to the public. For more information about the event, click here or contact Katie Heimer at 617-558-1881 ext. 15 or email katie.heimer@medainc.org
MEDA is thrilled to be teaming up with NEDA to host the
Boston NEDA Walk!
Walk Date: April 7th, 2013
Walk Location: TBD
Walk Time: TBD
Join a team or donate to the MEDA Staff Team!
For more information or to volunteer, contact Emma Woodward at
ewoodward@medainc.org
CARE Group for Parents, Family Members, Partners and Friends
Tuesday Nights 6:15 - 7:15PM
Teen Group
Tuesday Nights 6:15-7:15PM
Adults w/ Eating Disorders and/or Disordered Eating for Adults 18+
Wednesday Nights 6:15-7:15PM
Women's Group for women 35 years and older
Thursday Afternoons 11:15-12:15PM
Group sessions are $20 per visit. Groups are held at MEDA and begin promptly at 6:15. All groups with the exception of CARE Group require an intake with a MEDA Clinician. Click here for more information on MEDA Support Groups.
Once a month a recovered person shares his or her story of recovery from an eating disorder to a group at the MEDA office. Hope and Inspiration is a free, drop-in group, open to anyone who is interested in the topic or in supporting a loved one or friend. All meetings are held at MEDA.Click here for more information on Hope & Inspiration. The next Hope and Inspiration forum is on Saturday, February 2nd from 10:00-11:00AM



Open Volunteer Hours
Open Volunteer Hours is a program that encourages creativity, connection and volunteerism. Each month MEDA staff host Open Hours and work together with volunteers on projects that support MEDA and inspire recovery. All are welcome. Open hours at held are held at MEDA. Click here for more information on Open Volunteer Hours. The next Open Volunteer Hours is on Friday, January 18th from 9:30-11:30AM.
MEDA's Connect to Confidence program aims to educate students, parents, teachers and staff so they can feel empowered to live healthy lives both within and outside the school or university setting. MEDA is currently booking educational presentations for this summer and the upcoming school year. Our presentations address topics such as eating disorders on the college campus, signs and symptoms, ways to help a friend or loved one, and media and body image. Click here to learn more.
"I liked hearing a real life experience. Very informative, personal and relatable."
-College Student
Veritas Collaborative, a specialty behavioral health hospital for young people and center of excellence for the treatment of eating disorders, is pleased to share with you our expanded scope of care in 2013. Our state-of-the-art adolescent treatment program now serves young females & males 10-19 years of age for Inpatient, Residential, & Partial Hospitalization care. As always, we are honored to stand with families as we support these young persons in the work of recovery from devastating eating disorder mental illnesses. The Veritas Collaborative University Program continues to care for college or university students - both male & female - at the Partial Hospitalization level of care.
For more information about the Adolescent or University Programs, email us at info@veritascollaborative.com or call us at (919)908-9730.
The Neuroendocrine Unit at Mass General Hospital
has just started enrollment for a new study for women with anorexia nervosa between the ages of 18 and 45. This study is a one-month research study investigating the effects of a new drug on gastrointestinal symptoms in women with anorexia nervosa. This seven-visit study offers up to $1000 in compensation upon completion. If you would like more information, please contact Rebecca DeSanti at 617-724-1579. Our unit offers additional research studies investigating a variety of health concerns related to anorexia nervosa, including the genetic factors associated with anorexia nervosa, treatments for bone loss, treatments for anxiety and depression, and causes of bone loss. For more information about the studies, email
lowweight@partners.org
or call 617-724-7393.
Center for Discovery, a leader in residential eating disorder treatment, is proud to announce the opening of its newest residential eating disorder treatment home in Southport, Connecticut. The Center for Discovery New England facility provides eating disorder treatment for adolescents and teens throughout Connecticut and New England. The New England location recently hosted a successful open house, welcoming members of the treatment community.
"We are pleased to extend our family of eating disorder treatment locations to the Connecticut and New England area." said Dr. Craig Brown, CEO of Center for Discovery. "We are inspired by the support from the professional community throughout New England and we feel that the citizens of New England will appreciate the high quality of care we are known for throughout the United States."
Click here
to read the article in full.
For more information on Center for Discovery contact Alexia Mowry at 562-881-9886 or
alexia.mowry@centerfordiscovery.com
Roger's Memorial Hospital: Males and Eating Disorders
The awareness of eating disorders in males is growing. The behavioral characteristics of anorexia, bulimia and binge eating disorder in men are similar to those of women. Like women, males with anorexia will develop symptoms of weight loss and fear of weight gain. With bulimia and binge eating disorder men and women both develop binge eating symptoms with or without compensatory behavior to purge food.
Again, like women, males with eating disorders also are at increased risk for depression, anxiety disorders and alcohol and substance abuse.
Important differences exist between males and females with eating disorders. Studies show that males are less likely to seek help for emotional problems in general, and this is true among those with an eating disorder. Because eating disorders are typically seen as "female problems," males are often even more reluctant to seek help, often struggling for years before seeking aid. However, delaying treatment can reduce treatment effectiveness and increase the risk of depression and problems with school, work and relationships.
Click here to read the article in full.
For additional information about eating disorder services or other programs at Rogers contact Jean Corrao via email at
jcorrao@rogershospital.org
or call 800-767-4411.
Timberline Knolls Offering DBT/12 Step Webinar
Dialectical behavioral therapy (DBT) is a recovery tool that is especially effective in treating individuals who have experienced repeated relapses of self-harm, eating disorders, co-occurring emotional illnesses, or addiction. It is based on the concept that acceptance and change can exist simultaneously.
At 1 p.m. Central on Wednesday, January 23, Timberline Knolls will offer a free webinar entitled "Blending DBT and 12 Steps to Treat Addiction in Women, A Discussion of Philosophies."
This presentation will explore how DBT and the 12 steps relate. This includes a discussion of the underlying philosophies of both regarding acceptance and change as well as an analysis of how specific DBT skills correlate with specific steps. To register for this webinar, click here.
Walden Behavioral Care
is a 45-bed private psychiatric hospital that provides both psychiatric and inpatient eating disorder treatment. Walden is New England's leading provider for eating disorders because of its unmatched treatment options which include inpatient, residential, partial hospitalization and intensive outpatient specialty programs for teens and families and binge and management eating.

The following positions are available:
Waltham, MA
Psychiatrist - Inpatient and Residential

Psychiatric Nurse Practitioner - Inpatient and Residential

Mental Health Counselor - Positions available in Adolescent IOP, Residential and Inpatient

Human Resources Coordinator

Marketing & Community Relations Associate
Worcester, MA
Braintree, MA
South Windsor, CT
Interested candidates should email curriculum vitae to resume@waldenbehavioralcare.com.
Marketing Regional Manager - New York, NY
The Renfrew Center
of New York has an opening for a full-time, benefits eligible Professional Relations Regional Manager.
Responsibilities: Coordinate the operations of the Professional Relations Department for The Renfrew Center Northeast region. Plan and maintain systems and procedures for operating efficiency. Supervise staff - set goals and objectives, monitor performance and facilitate preparation of marketing plans. The position is based in NYC and in addition to supervising staff in the region, the Regional Manager will be responsible for meeting the growth goals for the NY site. The position will oversee multi-state outreach to healthcare professionals, corporations, and educational institutions in order to educate the target audiences about The Renfrew Center's programs and services. Creates, maintains and strengthens professional relationships with goal of increasing admissions, and acts as a liaison to the community at events and conferences.
Requirements: Bachelor's degree required, master's degree is preferred. Five or more years experience in health care is essential; understanding and appreciation of women's mental health issues is a plus; sales experience is highly desirable. Candidate must be a public speaker, strategic thinker, self starter and have excellent oral and written skills. Some planned travel required.
Interested candidates should email curriculum vitae to Cynthia Tehan, Director of Professional Relations, ctehan@renfrewcenter.com.
Eating Disorder Associate Case Manager:
NYC & Fairfield County, CT
Position:
Varies by caseload and acuity of case; estimated 20-30 hours per month

Degree:

LMHC-eligible, MSW-eligible or other equivalent eligibility preferred, BA in

related field also accepted.

Experience: 1+ year of experience working in an intensive outpatient or residential setting related to eating disorders preferred, must be comfortable in a field-based work environment

Salary:

Negotiated based on experience and education



Assistance with meal supervision and/or behavioral rehearsal for tasks such as grocery shopping and trying risk foods (in coordination with nutritionist and meal plan); as well

as, practicing risk situations (i.e., holidays or other charger family / social events).

Life skills development- applying to /returning to school/work, finding a job, finding an appropriate and supportive living situation (whether permanent or transitional).

Transportation to appointments

Drug testing when appropriate

Other duties assigned as appropriate
Interested candidates should email their curriculum vitae to Arden O'Connor at aoconnor@oconnorpg.com.

For more information on O'Connor Professional Group visit oconnorprofessionalgroup.com
Oliver-Pyatt Centers Hires New Director of Nutrition

Oliver-Pyatt Centers
is thrilled to announce Mary Dye, MPH, RD, LD/N as the Director of Nutrition for Transitional Living Program (TLP) and IOP. Mary will lead groups, provide individual nutritional counseling, lead grocery outings, cooking classes, meal outings, and other exposure challenges and work around food and meals all while the TLP clients live in a recovery-focused and supported living environment. Mary relocated to Miami from New York City where she had a successful private practice providing individual nutritional counseling to adolescents and adults struggling with eating disorders.
Mary's experience also includes being the sole RD for New York University's Student Health Center. Working with college age students is an area of expertise for Mary, and she will focus on strengthening the critical reintegration plans for OPC's clients. Mary will work with OPC's Educational Liaison as well as Sue Babcock, Director of Aftercare, to provide individual, specific exposure work, and a wraparound aftercare plan, to help clients return to their academic setting healthier and stronger.
Amanda Mellowspring, MS, RD, CEDRD, LD/N, Oliver-Pyatt Center's Director of Nutrition Services spoke of Mary's arrival to OPC. "The OPC nutrition team is excited to welcome Mary! Mary brings particular expertise in working with individuals in outpatient settings, incorporating real world exposure with continued challenges and successes. Mary's addition to our team provides a continuity of care that will streamline the step down to TLP and encourage our patients to push forward in their recovery." To learn more about Mary and OPC's Transitional Living Program, click here.
The MEDA newsletter is intended to keep readers up to date on happenings at MEDA and within the eating disorder field. Articles, links and announcements shared from sites outside of MEDA are shared based on content and validity of information. MEDA does not necessarily endorse information from these outside sources. All information is reviewed by MEDA's editorial staff. For questions contact info@medainc.org

.