Greetings!
Well, it has been just over one year of being full-time in ministry trying to be an effective missionary to marriages. Much has been accomplished in this past year. We have completed the Enriched Christian Marriage DVD set. My first book, Relationships for Life, will be out in about 2 months. We were able to conduct 27 relationship retreats for churches and ministries as well as begin to teach our business curriculum titled: Enriched Work Teams. We completed monthly marriage intensives in Jacksonville (HOPE Weekends) and have seen most of those marriages succeed. We have also completed couples retreats at Fort Wilderness in Wisconsin's North Woods as well as developed our newest couples retreat titled: "The 'U' In US." We had 22 couples attend this new retreat. In addition to the above, I presented at the annual Smartmarriages conference on our HOPE Weekend model. Lastly, my relationship skills program has been adopted by the Florida Baptist Convention and the University of Florida's Shands Vista's P.O.W.E.R. program as their program of choice in working with their constituents.
I thank all of you who have prayed, supported financially, allowed us to come to your organization, and allowed us to minister to you and yours.
We continue to provide premarital education and classes in the Jacksonville, FL area to local churches that invite us. All of this because of your belief in what we do. There are many others doing the work of saving and enriching marriages and we are grateful for your support of our ministry.
This month we highlight upcoming events as well as express some of our needs that we hope you will pray about and help us with. As a new ministry working with little financial support, we look to you to help us as we develop our non-profit ministry.
Thank you and many blessings upon you and yours.
Richard Marks, PhD "Rick"
The Joy of Marriage by Rabbi Sidney Greenberg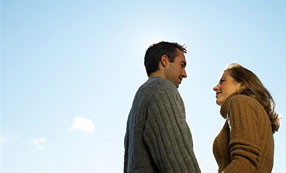 "The joy of marriage is, to begin with, the joy of not being alone. It is the joy of companionship and intimacy and having a person and place to come to. It is the joy of structure and order, of comfort, security and stability. It is the joy of having someone to help with the burdens and drudgery of daily life. It is the joy of making a home and creating a family. It is the joy of being a parent and raising children.
It is the joy of defining your relationship with respect to others and society at large. It is the joy of loving someone so much that you want to celebrate that love and commitment publicly. It is the joy of taking a risk, making a leap of faith, going all the way. It is the joy of believing in someone and something above and beyond yourself. It is the joy of building something lasting and substantial.
It is the joy of having a best friend who is also your lover, and a lover who is also your best friend. It is the joy of sleeping with someone who warms your heart as well as your bed. It is the joy of making love without awkwardness, self-consciousness or shame. It is the joy of developing a private vocabulary and doing some of your best talking without words.
It is the joy of having someone real to hold when you wake up sweating during a dark night of the soul. It is the joy of having someone who truly cares, someone who will stand by you when you get sick, or falter, or fail. It is the joy of having someone you believe, and who believes in you, tell you at times that you are the best, and at other times, that you can be much better.
It is the joy of outgrowing your adolescent self-absorption and getting on with life. It is the joy of being faithful and honoring a vow. It is the joy of ennobling yourself through discipline and sacrifice. It is the joy of having a common history and mutual memories and the sense of having traveled far together. It is the joy of being a separate individual and yet also part of a whole. It is the joy of fighting and making up, of going apart and coming together again. It is the joy of learning to yield and to compromise, to care and to love. And finally, it is the joy of giving..."
What's Your Type of Marriage Covenant?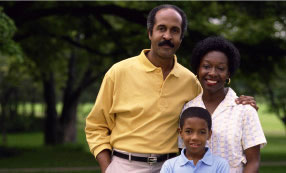 The Mosaic Covenant is a conditional covenant made between God and the nation of Israel at Mount Sinai (Exodus 19-24). At the time of the covenant, God reminded the people of their obligation to be obedient to His law (Exodus 19:5), and the people agreed to the covenant when they said, "All that the Lord has spoken we will do!" (Exodus 19:8). This covenant would serve to set the nation of Israel apart from all other nations as God's chosen people and was as equally binding as the unconditional covenant that God made with Abraham because it is also a blood covenant. The Mosaic Covenant is a significant covenant in both God's redemptive history and in the history of the nation of Israel through whom God would sovereignly chose to bless the world with both His written Word and the Living Word, Jesus Christ.

The Mosaic Covenant was centered around God's giving His divine law to Moses on Mount Sinai. In understanding the different covenants in the Bible and their relationship with one another, it is important to understand that the Mosaic Covenant differs significantly from the Abrahamic Covenant and later biblical covenants because it is conditional in that the blessings that God promises are directly related to Israel's obedience to the Mosaic Law. If Israel is obedient, then God will bless them, but if they disobey, then God will punish them. The blessings and curses that are associated with this conditional covenant are found in detail in Deuteronomy 28. The other covenants found in the Bible are unilateral covenants of promise, in which God binds Himself to do what He promised, regardless of what the recipients of the promises might do. On the other hand the Mosaic Covenant is a bilateral agreement, which specifies the obligations of both parties to the covenant. The Abrahamic covenant is focused on God keeping his promise regardless of the other party's obligations. What promise: The promise that God would send a savior as payment for the sins. The Mosaic Law was temporary. The Abrahamic covenant is eternal.
Abrahamic Marriage or Mosaic Marriage?
Marriage is a divine relationship established in Creation and mirrors the image of God in the Trinity. The marriage covenant today will either model the Abrahamic or Mosaic type.
Many marriages today are Mosaic in practice. I will love you and treat you well as long as my needs are met. As long as I get something out of this relationship for me, I will give to you. Love and actions of love are conditional. Many times the conditions are not known to us consciously and many times they are. We treat each other in love as long as our needs are being met, then turn on each other in anger and resentment when our needs are not met. We have a philosophy that "I have a right to be happy." The Old Covenant was not banished when Christ came even though it was over. Rather, the Old Covenant Law reminds us of our sin and our need to get out of ourselves and into Christ. This is meant to keep us living in humility. Humility makes a marriage grow and thrive.
Marriage was and is the Abrahamic covenant.

It is based on a promise that God made to Abraham, whether Abraham kept his side of the agreement or not.

In fact, God knew that Abraham would not.

The Abrahamic covenant keeps its vow.

Likewise, Jesus affirms that marriage is a covenant whereby one dies for the other.
Enriched Christian Marriage 4 DVD Set
Want to experience Dr. Rick and Louella's Enriched Christian Marriage program that is being used to save marriages in the Marriage for Life's HOPE Weekend Intensives? You can now! Purchase the ECM 4-DVD set and learn the principles and skills for bonding, emotional regulation, communication, confiding, and problem solving. Use for yourself, as a class, or give to a couple who needs help.

Our Price: $ 89.95


Order online at www.marriageforlife.org today and we will ship it to you.
Do You Have A "Consumer" Marriage?
IS YOUR MARRIAGE BECOMING A CONSUMER MARRIAGE?
How much consumer thinking has slipped into your marriage? Answer the questions below. (Thanks to Bill Doherty, PhD)
1. I (often, sometimes, rarely) compare my spouse unfavorably to others.
2. In relation to our problems, I (often, sometimes, rarely) dwell on my spouse's deficiencies; not my own.
3. I (often, sometimes, rarely) concentrate on how my spouse is not meeting my needs rather than how I am not meeting my spouse's needs.
4. I (often, sometimes, rarely) keep score; I add up when I do good things or when I think my spouse does something bad.
5. I (often, sometimes, rarely) think that my spouse is getting a better deal in this marriage than I am.
6. I (often, sometimes, rarely) wonder if I should have held out for someone better when I chose a mate.
7. I often focus on my spouse's defects rather than on his or her strengths.
8. When we have hard times, I (often, sometimes, rarely) ask myself whether the effort I am putting into this marriage is worth it.
If most of your answers are "rarely" congratulations. You do not treat marriage like a car that you can trade in when it ages and develops a touch of rust. If most of your answers are "sometimes," ask yourself if things that you want are disguising themselves as things that you absolutely need. Try discussing your spouse's needs and wants. If three or more of your answers are "often," consumerism has severely infected your view of marriage.
Upcoming Events
We have had a wonderful time conducting marriage coaching and Hope Weekends for crisis marriages. We have also conducted relationship retreats and seminars for couples, singles, and businesses.
Here is what we have coming up.
SEP 10-12 The U In US Couples Retreat at Fort Wilderness in Wisconsin
SEP 17-18 Enriched Christian Marriage seminar at Westside Baptist Church, Gainesville, FL
OCT 15-17 HOPE Weekend, Jacksonville, FL
OCT 22-24 Enriched Christian Marriage couples retreat, Fort Wilderness in McNaughton, Wisconsin
www.fortwilderness.com
NOV 5-6 Marriage Mentor training for Florida Baptist Convention at Westside Baptist Church, Gainesville, FL
NOV 12-13 Marriage seminar at Trinity Baptist Church, Jacksonville, FL
NOV 19-21 HOPE Weekend, Jacksonville, FL
Help us make a difference for others. We appreciate any gift you can make for our efforts. Go to
www.marriageforlife.org
and make a donation online today. We need your help.
Sincerely,

Richard and Louella Marks
Marriage for Life, Inc.
Couples Retreat:
March 25-27 2011
Marriage for Life is hosting its first ever couples retreat at Epworth By The Sea on beautiful St. Simons Island, Georgia. This Friday through Sunday couples retreat includes lodging, meals, and all training materials as we learn, laugh, and love.
You will experience healthy relationship skills, principles for a deeper sense of USness, gain greater insight into yourself and your spouse, as well as have time to experience the beauty of St. Simons Island, Georgia. Come and be a part. Register early as space is limited.
Our Sponsors: Fort Wilderness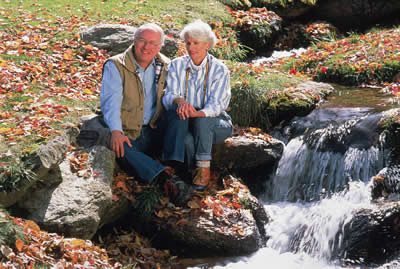 www.fortwilderness.com
Avoiding Jerks for Marriage DVD
Avoid Marrying A Jerk seminar now available on DVD!
The 2.5 hour seminar by Dr. Rick on the traits of Jerks(ettes) is available for purchase. This DVD of Dr. Marks teaching his informative and humorous lecture on the interpersonal and intrapersonal traits of Jerks(ettes) is sought after in the Jacksonville area. Get yours today. Contact our office at 904-724-8683 or email us at
info@marriageforlife.org
and request yours today.
Cost: $25.00
HELP US TODAY!

By giving to our ministry today you will help us in the following areas:
1. New office space: We have been given the ability to rent a 1400 sq. foot space at a greatly reduced price. This will allow us to bring our services under one roof and expand our outreach. We need to raise $$ to renovate this space and properly furnish it. We will be able to move the office out of our home. Estimated cost: $3000.00
2. Continue our outreach to marriages and families and to assist organizations and churches in doing more effective work in strengthening marriages and families through mentor training.