THANK YOU, TAMPICO TERRACE!
Tampico Terrace
is the $10,000 King Crab Sponsor of our
25th Annual Crab Dinner and Fundraiser!
THANK YOU!
WELCOME NEW VOLUNTEERS
Meals on Wheels
Friendly Visitors
WORDS WE
LIVE BY
Kudos to our Family Caregiver Workshop and MOWSOS' Health and Wellness Division Program Coordinator, Rhonda Dietsch
"Thank you again so much for your time in making the first Pleasant Hill Family Care Givers Retreat such a success.
We got rave reviews on our surveys from participants. Their close attention to all the speakers proved to me that there is a great need in the community for information about resources and for sharing knowledge among ourselves.
We appreciate so much Meals on Wheels and Senior Services for all you do for the seniors in Contra Costa County.
I hope that we can call on you and your organization again in the future.
Cynthia Clearwater
Vice Chair,
Pleasant Hill Commission on Aging
UPCOMING EVENTS

Tuesday, November 17th
1:00pm - 3:00pm
1300 Civic Drive,
Walnut Creek
~~~
Food Bank Donations
excepted at the MOWSOS office at 1300 Civic Drive through Friday,
~~~
Fall Prevention Coalition Meeting
Tuesday,
November 17th
9:00am - 11:00am
Featured Topic:
Is the Fear of Falling Putting You or Someone You Care for at Greater Risk for a Fall?
500 Ellinwood Way,
Pleasant Hill
~~~
25th Annual MOWSOS Crab Dinner and Fundraiser

Friday, January 29th
5:30pm - 9:30pm
Centre Concord
Sponsor a table or buy your tickets
NOW
!
MEDIA
Click here to view the Pancake Breakfast video!
~~~
Faith Barnidge highlights our need for volunteer drivers in her October 28th Good Neighbors Column.
~~~
See our article in the
Pittsburg Electronic Billboard
Available Resources
VA Northern California
Flu Vaccinations for Veterans
(some are drive thru)!
~~~
Notary Services
Free notary services Every Wednesday
925-671-3320
~~~
Elderly Wish Foundation
This organization grants the wishes of seniors with life threatening or
925-978-1883
info@elderlywish.org


www.elderlywish.org
| | |
| --- | --- |
| Issue 3, Volume 11 | |
Coordinated care transition is becoming even more critical as the growing number of seniors continue to live longer and age in place. 10,000 seniors or their caregivers will contact MOWSOS for help this year.
MOWSOS has repositioned ourselves as a partner to healthcare organizations in order to facilitate smooth transitions from hospital to home. Often, having social supports such as food, visiting, or a few grab bars can make the difference between a full recovery and a stay in a skilled nursing facility or hospital readmission.
We have seen an 18% increase in the number of clients served during the past five years. We anticipate continued growth. Your support - both financial and as a volunteer - are critical if we are to meet the increasing demand.
Thank you for caring. I encourage you to donate, attend the Crab Dinner Fundraiser, and become a volunteer. We need you more than ever.
Supervisor Karen Mitchoff: A Great Supporter of MOWSOS!
Supervisor Mitchoff attends many MOWSOS events, and recently spoke to the crowd at our annual Fall Prevention Pancake Breakfast Fundraiser in Pleasant Hill. (see video below and left under Media).
Mitchoff grew up in Contra Costa County and has been involved in local government since 1981. She says the most important issues facing Contra Costa County today are the need for programs and services for constituents -- primarily immigrants and the aging population.
Supervisor Karen Mitchoff, District IV, Contra Costa County
"Under the current fiscal restraints and constraints, the County cannot provide all the services and programs necessary to provide for a vibrant community," says Mitchoff.
"Meals on Wheels and Senior Outreach Services fills part of that gap by providing very important services -- nutritious food delivery for folks who can't get out or prepare a meal, social interaction for shut-ins through the Friendly Visitors Program, social services, and fall prevention awareness, that the County can't provide on its own," she says.
"I would like to thank all the staff and volunteers for the excellent services provided at MOWSOS. It is often times a hidden service that not everyone sees, but benefits a large number of people."
To contact Supervisor Mitchoff, please click here or call 925-521-7100.
There's Still Time....
Calendars and Socks are Needed!
Please consider adding to our collection of socks and calendars for distribution to homebound seniors
Calendars cheer up a homebound senior and give them a place to jot down reminders and appointments. The gift of a 2016 calendar connects homebound seniors with people and places.
We're also collecting socks for seniors this year. Socks are a wonderful gift for frail, homebound older adults! No one should have cold feet!
Calendars and socks can be dropped off at the Meals on Wheels and Senior Outreach Services office, 1300 Civic Drive, Walnut Creek, any weekday from 9:00am to 4:00pm.
Questions? Contact Nancy Raniere, Meals on
Fall Prevention and Care Management to the Rescue!
Seventy-two year old Michael was referred to the Fall Prevention Program by the Care Management team. He had several health conditions, including depression, and endured periods of dizziness resulting in a bad fall.
Michael became inactive, and his nineteen medications were not being monitored. A home assessment by our Occupational Therapist
revealed the need for shower grab bars, railings for his backyard stairs, and a nursing student was assigned to provide weekly exercises designed to improve his balance and mobility.
"The nursing student helped Michael organize his medications and advised that his dizziness was likely due to dehydration," says Alayne Balke, Fall Prevention Program Manager." His physician ordered I.V. fluids the following day. Balke says "The visits provided much needed companionship for Michael and he is now an enthusiastic exerciser, enjoys walks with his dog, and reports a great improvement in his mental health."
This is an example of the comprehensive benefit of care coordination. A potentially life-threatening issue by the MOWSOS team restored Michael to good health.
For more information or to donate to the Fall Prevention Program, please contact Alayne Balke at
abalke@mowsos.org
or 925-937-8311.
Veterans Day Celebrations at the C.C. Cafés.
Veterans were honored at the C.C. Cafés on Tuesday, November 10th. The Concord Café arranged for speaker, Maurice Delmer, Outreach Specialist for the U.S. Department of Veterans Affairs, Concord Vet Center to make a brief presentation on veteran services and programs.

A personalized letter of thanks and United States
flag
lapel pins were given to
Veteran Fred Christy, Retired Navy, helps hand out military stickers, brochures and dog tags

.
every veteran attending the Café ad to all Meals on Wheels recipients.
"We want to celebrate our veterans every year," says Sharon Fitzgerald, Division Manager, Nutrition Services. "Our veterans fought for our country and for us. This is an important reminder and celebration of thanks," she says.
For more information about the C.C. Cafés Program, please contact Michelle Gee at
mgee@mowsos.org
or 925-937-8311 x108.
Melody Finds Comfort:
Coordinated Care Works!
Melody, age 72, suffers from diabetes, cancer, kidney disease and early onset dementia. After her initial diagnosis and hospitalization, her daughter, Patricia, who cares for her young grandson and works full time, arranged for her mother to receive a hot meal through the MOWSOS Meals on Wheels Program.
"I was working full time and unable to provide a nutritious lunch for my mother each day," says Patricia. "Mom nearly set the house on fire three times before I told her she was forbidden from using the stove," says Patricia. "She loved to cook, so it was heart-wrenching for her."
Melody in her 40's.
But, better news was on its way....
A MOWSOS volunteer driver's landlord was looking for a new home for a gently-used medical recliner. Fall Prevention Manager, Alayne Balke, sent an email to ask if staff knew of any client in need of this type of chair. "I saw the email and knew just who to contact," says Rhonda Dietsch, Program

Coordinator, Health and Wellness Division. "I knew that Patricia was having a difficult time lifting Melody from her hospital bed each day," says Dietsch. Melody is unable to stand or walk without assistance. "The recliner gently pushes Melody into an almost-standing position, making it much easier for Patricia to get her mom upright," says Dietsch.
Melody also receives a "friendly call" twice per week while she is on the waiting list for a Friendly Visitor companion. "I look forward to my phone call from Mary or Anna, and I hope to have a Friendly Visitor soon," says Melody.
From left: Patricia, Andrew, and Melody on new recliner

.
Today, Melody is happy and enjoying her life with Patricia and her Great Grandson, Andrew. He is a very good boy," says Melody. "Every day he says 'ride, ride' which means he wants to sit on my lap and move the chair forward and backward a few times," says Melody. "It's a special time we share together!"
For more information on the Friendly Visitors Program, please contact Cynthia Black at
cblack@mowsos.org
or
925-937-8311.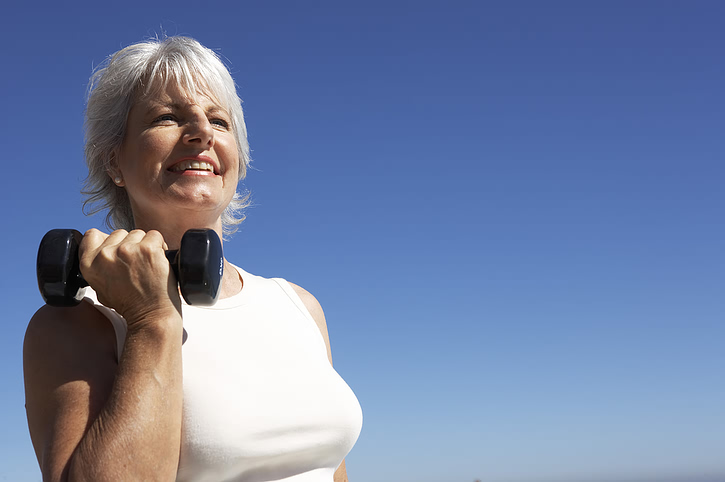 It's Pumpkin Time!
Check out these adorable and tasty mini pumpkin pies! Perfect for the Holiday Season. Click on picture for the recipe and visit our Pinterest Recipe Board
for more fall recipes!
Elaine Clark, Executive Director, speaks at Senior Mobility Action Council's Mobility Challenges Workshop at John Muir Medical Center on Friday, October 23rd.
Happy Halloween from the Bay Point C.C. Café.
Walnut Creek C.C. Café Manager, Kenny Lin with C.C. Café Program Specialist, Michelle Gee.
Just another day at the MOWSOS office!
For more Halloween pictures click here.
If you have suggestions for our newsletter or would like to contribute a quote, photo, or story, please contact:
Leigh Shughrou
Public Affairs Specialist
Meals on Wheels and Senior Outreach Services
925-937-8311 x133
lshughrou@mowsos.org
This institution is an equal opportunity provider and employer.
1300 Civic Drive, Walnut Creek, CA 94596
925-937-8311 mowsos.org