THANK YOU, TAMPICO TERRACE!
Tampico Terrace is
the $10,000
King "Shrimp" Sponsor of our
25th Annual "Shrimp" Dinner and Fundraiser!
THANK YOU!
"Home for the Holidays"
Program
Each holiday season American Medical Response (AMR) offers selected nursing home residents with ambulance transportation to and from his or her family home in Contra Costa County at no charge.
This goodwill project, called "Home for the Holidays," is one that AMR's crews eagerly anticipate each holiday season.
We invite you to participate in this year's "Home for the Holidays
"
program!
WELCOME NEW VOLUNTEERS
Meals on Wheels
Friendly Visitors
Anna Maria Brenner
Marjorie Dawkin
Deborah Hernandez
Britt Jeppesen
Danielle Rador
Kevin Vierra
Office Interns
Office Volunteers
Alexandra Artiga
Lisa Franklin
Ranjana Mahajan
Sally Paris
Bonnie Paulson
Kathy Sarconi
Cynthia Su

WORDS WE
LIVE BY
Excerpt from an email to Carol Louisell, Director of Community Engagement
"What an exceptionally positive experience it has been to be introduced by you to MOWSOS. Your approach is thoughtful and engaging. You make it easy to understand the ways to get involved and how that involvement counts! What's interesting is that you already have made me feel a part of and welcomed into the MOWSOS community!
Thank you Carol.
Donna Samluk
Alamo-Danville Newcomers Club and new
MOWSOS Friendly Visitor!
UPCOMING EVENTS
25th Annual MOWSOS
Friday, January 29th
5:30pm - 9:30pm
Centre Concord
Sponsor a table or buy your tickets
NOW
!
Volunteers are still needed !
(3:00 - 8:30 pm)
Assist with preparing food in the kitchen
(4:30 - 9:30 pm)
Monitor cocktail sauce and butter stations, take out trash, assist with dishes
AmazonSmile
When completing your holiday shopping on Amazon, use Amazon Smile and pick Meals on Wheels and Senior Outreach Services as your charity of choice. Amazon will donate 0.5% of every purchase to our organization.
Enjoy the holidays and make your gifts count!
Media
Available Resources
It's Not Too Late to Get Your Flu Shot!
As long as flu viruses are spreading, it's not too late to get a vaccine to protect yourself and your loved ones.
on the importance of getting the flu shot from the National Association of Nutrition and Aging Services Programs (NANASP).
~~~
Prescription Drug Discount Program for California Medicare Recipients
Contact the California Department of Health Care Services at
916-552-9714
or click
here
for more information.
~~~
Alzheimer's Caregiver Support Groups
24/7 Helpline:
800-272-3900
| | |
| --- | --- |
| Issue 3, Volume 12 | |
Partnerships, coordination, sharing best practices - combining knowledge and resources create positive outcomes. This month I am pleased to announce new partnerships that will make a difference in the lives of seniors.
First, the Thomas J. Long Foundation has given us a "game changing" grant to invest in long-term sustainability. We will use the funds to build infrastructure that will allow us to expand services and cut expenses.
The second partnership with Rehabilitation Services of Northern California (RSNC) and the SCAN Foundation
will further the coalition work focusing on finding long-term service solutions for seniors in Contra Costa County. A
two-year grant from SCAN Foundation enhances the work begun by RSNC by allowing MOWSOS to come in as a partner.
Worth mentioning is our gratitude for the kindness shown by Kimberly Everett who celebrated her 60th birthday by asking her friends to donate to MOWSOS. Her thoughtfulness and the generosity of her friends will allow us to serve many more seniors, keeping them safe, free from falls, and living independently.
Together we can make a difference. Happy Holidays!
Subaru Supports Meals on Wheels!
From left to right: Volunteer Driver Lee Wagner, MOWSOS Client and Birthday Boy, John Kim, and Diablo Subaru General Manager, Scott McAllister.
Subaru will donate $250 to the customer's choice of participating charities for every new vehicle sold or leased between November 19, 2015 and January 2, 2016. Meals on Wheels America is one of the charities of choice.
MOWSOS has forged a partnership with
Diablo Subaru of Walnut Creek
and their loyal customers to rally support for Contra Costa seniors though this national fundraising and awareness campaign.
If you or someone you know is in the market for a new Subaru between now and January 2nd, remember the "Share the Love" program and select Meals on Wheels America as your charity of choice!
For more information, contact Carol Louisell, Director of Community Engagement, at
clouisell@mowsos.org
or
925-954-8736.
A "Lifted" Spirit
Tom suffers from diabetes, diabetic neuropathy, and congestive heart failure.
"I spent most of my life in Chicago and loved it there," says Tom. Unfortunately, Tom had to retire from his work of
twenty-three years when he became permanently disabled after suffering a heart attack in 2006. He moved to California to be closer to family and is now confined to a wheelchair.
Tom receives daily meals from MOWSOS. "I enjoy the meals and am so grateful to the volunteers who deliver them," says Tom.
On a recent visit, his volunteer driver noticed that Tom was having difficulty reaching the microwave oven which was above the stove and out of reach. Tom was forced to maneuver himself in an unsafe way to reach his hot food.
"I received a call from Nick Weber in the Care Management Program at MOWSOS, asking if I was in need of a countertop microwave," says Tom, and there it was, just like magic!"
"I'm no longer in fear of burning myself," says Tom. "It really feels like a miracle, and I can't thank the folks at MOWSOS enough,

" says Tom.
For more information about the Care Management Program, contact Rosa Loya at rloya@mowsos.org or
For more information about the Meals on Wheels Program, contact Nancy Raniere,
at nraniere@mowsos.org or
Be Fearless This Holiday Season!
The holidays often mean spending more time with an elderly loved one and can be a great opportunity to assess not only their fall risk, but their fear of falling.
Studies have shown that the fear of falling can lead to a restriction in normal activities which in turn leads to muscle and balance loss and often depression. Those with depression are 70% more likely to have a fall. Addressing this fear can be a good first step to reduce fall risk.
"Many times, we may want to 'fix' the problems for them," says Gillian Notman, Professional Care Manager with Eldercare Services in Walnut Creek, "but it is best not to leap to solutions right away. Instead, spend time talking about their fears and guide them to find the solutions for themselves. This can be empowering."
For suggestions on how to reduce a loved one's fall risk or
more information on the Fall Prevention Program, please contact Alayne Balke at
abalke@mowsos.org
or
"Tee" for Two


Ken and Ernestine McColm met while working as engineers at Pacific Bell in Walnut Creek. "We have a lot in common," says Ernestine, "and we figured that out right away!"
In fact, on most weekends, you can find the McColm's at the golf course. "We went golfing on our first date," recalls Ken, "and have enjoyed many weekends playing at local Bay Area golf courses ever since."
"After we retired, we wanted to give back to the community we loved so much," says Ernestine. The couple began attending the Rodeo Senior Center after recommended they give it a try and they quickly became deeply involved. "I pick up the donated food items from Safeway each week," says Ken, "and also asks local establishments for gift certificates for our raffle drawings and Bingo prizes."
Ken has served as President of the Seniors Club and Ernestine, as Secretary. Both are currently on the Site Council.
Over the years, the couple has referred many friends to the C.C. Café lunch program. "It's truly like a family here," says Ernestine. "We love the people, the food, and of course, the Bingo," she adds.
For more information about the C.C. Cafés, please contact Michelle Gee at
mgee@mowsos.org
or 925-937-8311 x108.
Friendly Caller Pilot Program
The Health and Wellness Division is currently conducting a Friendly Caller pilot program. The program was created out of a need to contact the many seniors patiently waiting on the Friendly Visitors Program wait list.
Twice a week volunteers call seniors to see how they are doing. The conversation may lead to a discussion about family, sports or current events.
Patricia Wong, MOWSOS Office Volunteer.
The program began in October and will continue through December. At the end of the pilot program a participant evaluation will be conducted to assess the program effectiveness.
"Thus far the feedback has been positive," says Division Manager, Cynthia Black.
Many of the seniors express sincere gratitude for the calls. The volunteers also enjoy making the calls.
"Recently one of our seniors, Elizabeth from Pittsburg, said 'I don't leave the house until I get my call.' The volunteer just smiled and said 'that warms my heart,' " says Black.
If you are interested in becoming a Friendly Caller, please contact Cynthia Black at
cblack@mowsos.org
or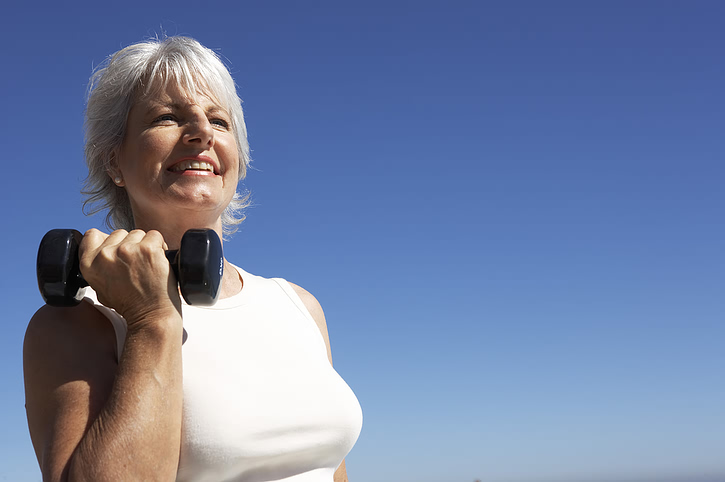 9 Stay-Healthy Tips for the Holidays
The holiday season is a time to celebrate with family and friends. Unfortunately, for many it also becomes a time for
over-eating and weight gain.
According to the National Institutes of Health, holiday eating can result in an extra pound or two every year. Over a lifetime, holiday weight gain can really add up.
Mom and Daughter organization, National Charity League (NCL), makes 125 warm lap blankets for Contra Costa Seniors!
Pictured from bottom and left to right: Morgan Kaplan, Helen Finn, Sarah Nold, Maddy Quinn, Audrey Kaplan, Carina Norris, Marlo McCullar, Charlie Sjogren-Black, Sabrina Brightman, Thalia Weissman, Nacy Brightman, Casey Kaplan, Margalo Weissman, Antoinette Norris, Catherine Finn.
Alayne Balke (left), Fall Prevention Program Manager, MOWSOS, and Jane Moore, Patient Navigator, John Muir Senior Services, at a fall prevention presentation for patients.

Lori Franzke, Physical Therapist and

Care Manager,

Hillendale Home Care, demonstrates the proper use of a gait belt on Family Caregiver Workshop





Evelyn Baclig (left), Bay Point C.C. Café Site Manager receives the Bay Point Citizen of the Month Award.





Sharon Fitzgerald, Division Manager, Nutrition Services, MOWSOS mans the table during the Alhambra Valley Christmas Tree Farm Fundraiser on Thursday, December 3rd.







If you have suggestions for our newsletter or would like to contribute a quote, photo, or story, please contact:
Leigh Shughrou
Public Affairs Specialist
Meals on Wheels and Senior Outreach Services
925-937-8311 x133
lshughrou@mowsos.org
This institution is an equal opportunity provider and employer.
As a 501(c)3 we are eligible to receive bequests.
1300 Civic Drive, Walnut Creek, CA 94596
925-937-8311 mowsos.org