OKPharmacy E-Newsletter

JULY 2011 Vol. 1, Issue 7
Consider Membership in OPhA for 2011 - Oklahoma Pharmacy's Legislative ADVOCATE!
The Oklahoma Pharmacists Association is a voluntary organization uniting pharmacists of all specialties and practice setting across the state of Oklahoma. Our organization:
· Monitors local, state and national legislation
· Works to promote and advance the practice of pharmacy
· Assists members regarding issues relating to the practice of pharmacy, both on a professional and personal nature To join OPhA for 2011 First Time Membership for One Year $125
OPhA is proud to anounce a new Pharmacy Audit Service product endorsement, RxProtect.
For more Information about RxProtect
PLEASE NOTE: As of July 1, 2011 OPhA will be terminating it's endorsement contract agreement with PAAS (Pharmacists Audit Assistance Program).
Health Mart Healthy Living Tour provides Free Health Screenings at Stillwater and Stroud Health Mart Pharmacies
Two Health Mart pharmacies offered free health screenings to dozens of patrons at recent events as a part of the Health Mart Healthy Living Tour. On July 26, the tour made stops at Tiger Drug Health Mart Pharmacy in Stillwater and Stroud Drug Health Mart Pharmacy in Stroud. This national mobile health campaign is designed to help identify people who are at risk for diabetes and to encourage those already
affected by the disease to better manage their condition with personalized support from community pharmacists. For Health Mart pharmacists, the events are indicative of Health Mart's effort to help independent pharmacies attract new customers and maximize the value of existing customers through marketing support. Aboard the 40-foot mobile screening unit, tour staff are capable of conducting more than 35 screenings per visit, measuring blood pressure, blood glucose, total cholesterol and hemoglobin A1C levels. Co-sponsored by Bayer Diabetes Care and Novo Nordisk, the Health Mart Healthy Living Tour will visit more than 100 pharmacies and screen thousands of Americans along the way. The tour aims to raise awareness of the growing diabetes epidemic-the disease affects approximately 25.8 million Americans. For information about becoming a Health Mart  
OPhA Meets with OSBN to Discuss the Pseudoephedrine Problem
Representatives from the Oklahoma Pharmacists Association and the Oklahoma Bureau of Narcotics met on July 14th to begin dialogue on how to address the alarming and ever increasing PSE problem throughout Oklahoma, especially in towns and cities located in counties of eastern Oklahoma. The main topic of discussion included possible legislation in 2012 which would move PSE from Schedule V to Schedule III Rxonly status. Results
from our latest OPhA PSE survey, sent out earlier this month, reveal 69.8 percent of our member pharmacists would support the Schedule III Rxonly. Additionally, we will be attending PSE interim studies schedule this fall. In the meantime, OPhA will continue dialogue with OBN and other interested and concerned groups as we work to find a solution to this very critical issue. In addition, city leaders are still waiting on the State Attorney General's office to issue an opinion on the legality of cities and municipalities authority to

restrict the sale of PSE by prescription only. Several towns have already implemented ordinances

requiring Rxonly.
Okmulgee's city council passed an ordinance restricting sales of pseudoephedrine.
In Pryor, Mayor Jimmy Tramel had planned to hold off on a similar ordinance, pending a ruling by the AG's office. However,
after Pryor police made several arrests in a PSE sting operation, the Mayor will now ask the city council to consider Rxonly at the next council meeting on August 2. Additionally,
Okmulgee is the fifth city to restricted the sale of pseudoephedrine. Holdenville, Chouteau, Wagoner and McAlester also have passed Rxonly restrictions. Will continue to keep you updated.
Back to Top
Breaking News Just In
Oklahoma Attorney General Rules Today on Municipality's authority to require PSE by prescription only.
July 29, 2011
AG Scott Pruitt
Does a municipality have the authority to enact and enforce a municipality ordinance that prohibits the sale, delivery or distribution of pseuodephedrine, its salts or optical isomer, or salts of optical isomers, without a valid prescription written by a practitioner who is licensed to prescribe controlled dangerous substances?
Read AG's Opinion
New Biotech Drug developed at the OKC Health Science Center Research Campus
Story published by NewsOK
Caisson Biotech LLC, a medical research company in Oklahoma City, recently discovered a new method of introducing drugs into the body, while lessening side effects and
Dr. DeAngelis
increasing the drugs effectiveness. Paul L. DeAngelis, chief scientist, said he invented the technology, which uses a sugar molecule native to the human body. The drug is still in early developmental stages. DeAngelis said testing takes time to ensure that drugs are safe and effective. "Nothing has gone into humans. But we have done animal studies for effectiveness and toxicology," he said. "Hopefully, soon, we will make happy announcements." The molecule, Heparosan, is a precursor to the popular anticoagulant, Heparin, used by physicians in emergency rooms around the country. Read more about this new Drug and it's application.
Express Scripts and MEDCO to Merge
Story by Drug Channels - Reported July 21
At 6:00 AM this morning, Express Scripts (NASDAQ:ESRX) and Medco Health Solutions (NYSE:MHS) announced a merger agreement. Here is the official press
release: Express Scripts and Medco Health Solutions Sign Definitive Merger Agreement; Medco Shareholders to Receive $29.1 Billion No, this is NOT one of my April Fool's jokes. The companies have set up a website with details (www.BetterRxCare.com) and published a fact sheet with details. I estimate that the two companies processed almost 40% of prescriptions in 2010. (See chart) I'll follow-up next week as more details emerge. In the meantime, expect the pharmacy industry and possibly Pharma manufacturers to protest this combination once the shock wears off. Read more about the Merger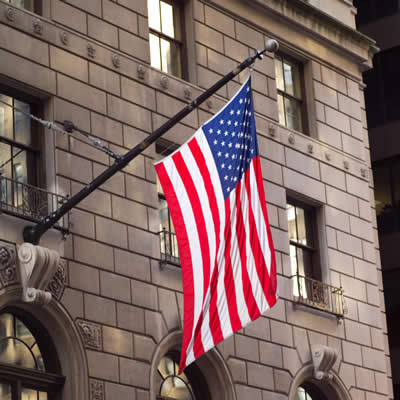 The OPhA POLTICAL ACTION COMMITTEE 2011
Oklahoma pharmacists are once again faced with many political issues that can cripple our profession and businesses. Even though our OKPharmPAC fund has experienced a respectable increase in 2011, we still need support from Oklahoma Pharmacists. With receptions for Oklahoma Legislators just around the corner we need your support now, PLEASE Donate to Oklahoma OKPharmPAC on Line now.
For more inforamtion about the OKPharmPAC contact Greg Huernergardt PAC Chairman
We would like to take this opportunity to thank our Sponsors for there participation in this year's OPhA/PPOk Convention.
Contact Information
Oklahoma Pharmacists Association
P.O. Box 18731
Oklahoma City, OK 73154
Phil Woodward, BPharm, PharmD
Phone: (405) 557-5772
Fax: (405) 528-1417