A-Sharp Records
:

Officially Official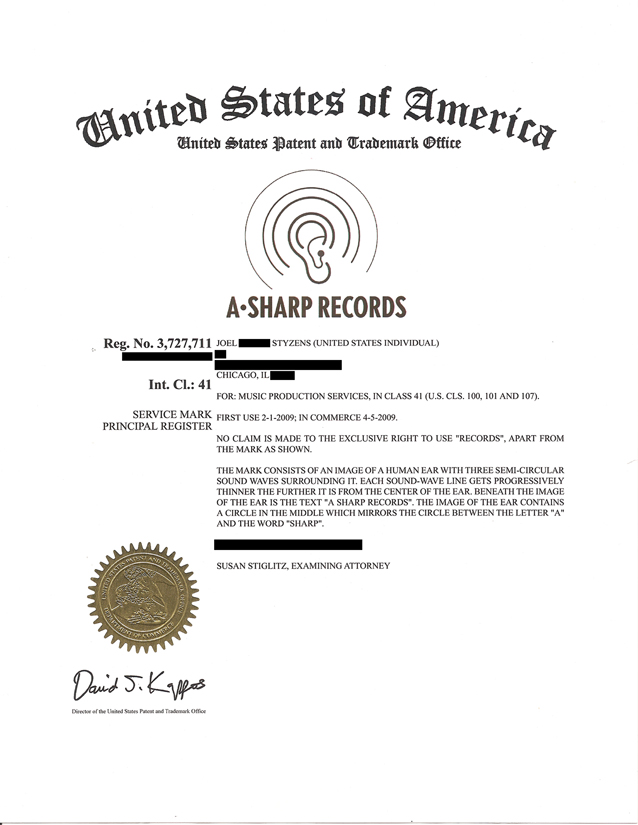 Click to view larger version
My record label is officially trademarked and registered with the United States of America trademark office.

A-Sharp Records will soon have two albums in its library: my first CD, "Relax Your Ears," and my next release in spring 2012, "Resonance." And believe it or not, I'm already thinking about my 3rd album -- and planning on growing the label with other artists and collaborations.
Next Month's issue

:
new video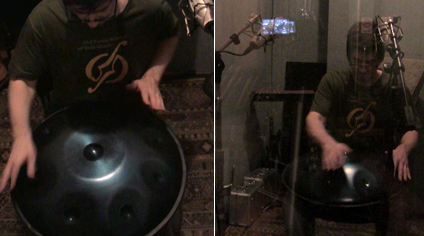 A couple weeks ago a friend of mine brought in this amazing instrument -- and I got to let loose in the studio without any pressure and just have some fun. Next month I'll be sharing this video so stay tuned.
In case you missed it...

Resonance: Live

"As You Are" Live at SPACE
Thank you again for your interest and support. I look forward to hearing from you and sharing more with you in October.

Cheers! Joel


www.relax-your-ears.com