This Week in Worship
Sunday, June 3rd
Join us this week as we continue our study in the book of John! "Jesus, Up Close and Personal"
Sunday Morning Music
Lakewood Campus:
"Everlasting God," Indescribable," 10,000 Reasons," and "Hosanna"
Proctor Road Campus:

"Blessed Assurance with This is my Story", "Our God Saves", "Mighty to Save", "Jesus Paid it All with Oh Praise the One" and "Open the Eyes of My Heart" Lauren Nielson will also be singing "Set the World on Fire".
Don't miss this week! Plan to be a part of one of our services and come ready to worship!
Psalm 42:1-2 Proctor Road Campus Auditorium
Begins Wednesday, June 3rd 6pm - 7:30pm
We are starting a new Worship Service called "Thirsty" on Wednesday, June 6th at 6 pm.
Join Pastor Mike in the Auditorium at the Proctor Road Campus on Wednesday nights for refreshing times of Worship, Prayer and Encouragement from God's Word throughout the summer.
Come Casual, Come Ready, Come Thirsty.
Childcare will be available for birth - 4 years.
All other regular scheduled activities on Wednesday evenings at both campuses will resume August 29, including dinner.
Check the website and calendar for Summer Family Fun activities that are available for all ages.
Memorial Day Beach Baptism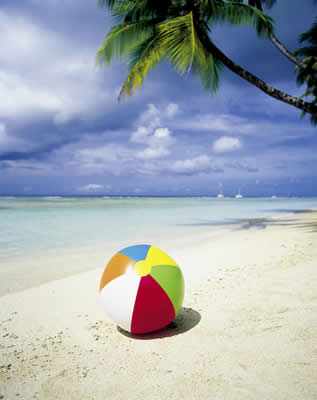 What an exciting day it was!
31 people went public with their testimony of trusting Jesus Christ as Savior.
Remember, a person can go public on any Sunday with baptism or our next Beach Baptism is scheduled for Labor Day.
Discover Membership
Are you interested in joining the church or want to know more about who we are? Membership lunches will be held at noon on the following dates.
Sunday, June 10th - Proctor Road Campus
Register online at sarasotabaptist.com or call Stephanie Hayes at 941-922-1449.
Lunch is provided and childcare for birth - 4 yrs for those registered.
Sarasota Baptist Summer Camps
Coming this summer for preschoolers and children!
June 11 - 15 Music and Motion (PRC)
June 18 - 22 Space is the Place (LRC)
June 25 - 29 Vacation Bible Camp *no charge (LRC)
July 9 - 13 The Mighty Jungle (LRC)
July 16 - 20 Music and Motion (LRC)
July 23 - 27 Under the Sea (LRC)
August 6 - 10 Summer Splash (LRC)
Monday - Friday
9am - Noon
Ages 2 - 4: $75 per week
Kindergarten - 5th grade: $50 per week
6th grade: $30 per week
For more information, contact Carrie at 941-552-1304 or carrie@sarasotabaptist.com.
Music & Motion Camp 2012
"Shake, Rattle and Soul"
Proctor Road Campus: June 11-15
Lakewood Ranch Campus: July 16-20
Cost: $50
(includes snacks, crafts, CD, sheet music and T-shirt)
Please join us for this year's Music and Motion Camp where we will be learning awesome music, cool movement and that music styles are always changing, but God's word remains the same and relevant forever!
We meet every morning from 9am to 12:30pm and we will have a performance of what we learned at camp on Friday night at 7pm in the Worship Center.
There is a $10 additional charge per child if registration is turned after June 5th for PRC and July 5th for LRC. (This is to cover the additional cost of a special order for the shirt)
Register online at www.sarasotabaptist.com
Looking forward to seeing you there!
Summer Family Fun!
Each week this summer, Sarasota Baptist families will have the opportunity to get together for some family fun. Check out some of the activities:
June 6: Beach Bash (grades 6-12) 5:30pm Siesta Key
June 9: Learn to Kayak 12:30-2:30pm Ackerman Park
Missionary Moments Prayer Guide
Here's a glimpse into the lives and ministries of 106 International Mission Board (IMB) and North American Mission Board (NAMB) missionaries.
"North American missionary Don Overstreet specializes in traveling up and down California starting inner-city churches in areas most people are afraid to go. Don's philosophy for starting new churches is simple: Find people with needs who don't seem to fit anywhere and start a church to minister to them. Your prayers and partnership through the Cooperative Program and the Annie Armstrong Easter Offering enabled Don and his wife, Leesa, to plant more than 400 churches during the four decades of his ministry. Thank God for the many people who have heard about Christ because of these churches. Pray that God will continue to bless the ministries of churches to unreached people groups near Los Angeles."
Beth Moore Simulcast
Saturday, September 15th
Cost: $10 prior to Aug 5th
(includes lunch)
___________________
HOPE Kids
June is non-perishable food collection month
On Saturday, August 4th, we will be hosting 125 homeless and disadvantaged school age children and their families. Part of this day's events will include providing each family with a bag of groceries. Each Sunday, during the month of June, we will be collecting food donations. Please drop your donations in the designated boxes located throughout the campus.
To register go to sarasotabaptist.com or go to the Hope Kids kiosk.