Wholeness for our Clergy, Congregations, and Communities




In Divine Comedy, "Inferno," Dante writes,

In the middle of this road we call our life

I found myself in a dark wood

With no clear path through.

Have you ever been there? I have. And I know that many of you have as well. Some are there now as they wrestle with some challenging aspect of life: perhaps an illness, a job, a relationship, or some sort of inner turmoil.

Oswald Chambers once said, "The life of faith is not a life of mounting up with wings, but a life of walking and not fainting. It doesn't always know where it is being led, but it always loves and knows the One who is leading."

That's not a bad description of the life of faith, is it? We don't necessarily know what's ahead - or what's around the proverbial corner - but we're always certain that the God of love whom we know through Jesus Christ is forging a path through whatever it is. What we need to do is to follow him on that path.

Paul writes "faith is the assurance of things hoped for, the conviction of things not seen." There are things that we see that remind us of our faith or that encourage us to develop our faith. There are things we see that lead us to our faith. There are things we see that cause us to share our faith. But we don't see faith.

Frederick Buechner puts Oswald Chambers' thought another way: "Faith is not being sure where you're going but going anyway." It's "a journey without maps."

Another person has said "faith is a verb." Of course, any English teacher would tell us that literally the word "faith" is a noun, not a verb. However, technicalities aside, faith is real only as it is lived out. Faith is real only as it becomes a verb.

Paul Chilcote says it well in this prayer:

May I never rest in my faith as if it were an end in itself; rather help me to rely on your love as I seek to live faithfully. May all the good that I am able to accomplish in your strength lead me away from pride or boasting and always point to you as the source of all that is good. I know that I am safe and held in your arms whenever I put my entire trust in you. Give me courage to proclaim this wonderful news to all those around me who long to find their way home, and when I proclaim faith in Christ, and others turn away, may I ever rest in the victory of your love.

As once again we move on from the celebration of Easter, may we continue to celebrate with grateful hearts the assurance of things hoped for, and the conviction of things not seen.

Grace and Peace,

Bob Bushong

District Superintendent

East Central District
A Message from Alice Williams, District Lay Leader
The Bible is filled with wonderful parables, but one of my favorites is found in Matthew
13:18-23, where Jesus explains each of the four sowers. The first seed falls on the path and the birds take it. Jesus says this is the person who hears the message about the Kingdom but doesn't understand it and the "evil one' comes and snatches away what was sown in their heart. The second seed falls on rocky ground and Jesus likens it to a person who hears the good news and his heart receives it with joy but because there is no depth of understanding, that joy and zeal only lasts a short time. The third is the seed that fell among the thorns, which Jesus said was like someone who hears the word but lets the worries of life and wealth choke the seed out just as thorns do among wheat. But the last seed falls on good soil, and Jesus says this is the person who hears the word and understands it and they produce a crop yielding a hundred, sixty, or thirty times what was sown. When I read this story I'm reminded that each of us has the opportunity to both be the soil and the sower. We have heard the gospel and its up to us as to the condition of the ground within us that it falls on. We are also sowers, helping others to know the love and grace of Jesus, and we need to be attentive to where that seed is falling and what we can do to help make sure the ground is fertile.
There's a wonderful opportunity in April to help tend the soil of our own souls as well as those around us. If you haven't taken the opportunity to participate in a Lay Servant training event - here's your chance. These courses are designed to assist any believer grow in their understanding of what it means to be a servant of Jesus. The four courses being offered range from introductory to advanced understanding of being a leader in the Methodist church and will help you to grow your roots just a bit deeper.
I hope you will join us for one of these sessions and that you too will find that it's a great way to tend to the Spring gardening of your soul!
Alice
Lay Servant Ministries Weekend of Learning
April 22 & 23, 2016 - Sanlando UMC, Longwood
A Weekend of Lay Leadership Learning
Servant Leadership Equipping Encounter


Friday 5:00pm - 8:30pm
Saturday 8:30am - 4:00pm
Basic Lay Servant Ministry Course
- facilitator Rev. Jeanine Clontz, Pastor of Flagler Beach UMC
Living Our United Methodist Beliefs
- facilitator Alice Williams, EC District Lay Leader
Leading in Prayer
- facilitator Lynn Campbell, Conference Lay Servant Ministry Coordinator
Each One a Minister
- facilitator Jim Boesch, EC District Lay Servant Ministry Director
Session fees are $45 for each course. Cost for each session include dinner on Friday and lite breakfast on Saturday, as well as the basic texts required for each course.
Click HERE
for the brochure and registration form. Registration must be received in the district office by
April 15th
.
Questions? Email Jim Boesch at
jimboesch68@gmail.com
or call 407-721-0416.
The Annual Spring Concert - Bethune-Cookman University
April 10, 2016
Exploring Gifts and Graces:
Summer Adventure in Theology and Leadership (EGG)
Bethune-Cookman University
Exploring Gifts and Graces (EGG) is held on the BCU Campus from July 16 - July 24, 2016. It will offer students the opportunity to build friendships, participate in community service projects, and gain leadership skills. EGG summer experience participants will take a day trip to a unique eco-adventure ropes and obstacles zip-line course to work in small groups and learn leadership and communication skills, as well as practice team building exercises.
Students should be in 10th or 11th grade CURRENTLY or will be in the 11th or 12th grade in August 2016.

All applications must be received by April 30, 2016.

EGG is a free summer program. There is NO application fee. Students who are selected for the program must provide their own transportation to and from the campus in Daytona Beach. Travel scholarship are not available. All participants are responsible for their own travel costs to and from Daytona Beach and the BCU campus.
Click on the links below for more information.
FLUMC BCU lands $600,000 Lilly grant
EGG Flyer
EGG Brochure
EGG 2016 FAQ
EGG Paper Application
EGG Online Application
Local Church Reports - Overdue
As a reminder, the following reports were due into the district office by March 31st. Do not modify the reports. Please mail all reports together to the district office: East Central District 2221 Lee Road, Suite 21 Winter Park, FL 32789. The church should maintain the originals and send copies.


The following reports are submitted online - do not send a hardcopy to the district. You can locate them on your church dashboard under forms.

| | |
| --- | --- |
| Report | Committee Responsible |
| Fund Balance | Finance |
| Disaster Recovery Resource Survey | Disaster Coordinator or Trustee |

The church needs to get a Local Church Employee form signed by each employee and keep in their personnel file -- the district does not get them.

You can find instructions and other pertinent information by clicking the link(s) above or going to the conference website, www.flumc.org, and click on Calendar of Reports due under Forms at the bottom of their home page.

Questions? Contact Claudia Sava at flumc-ec@flumc.org.

2016 Annual Conference | June 16-18
Buena Vista Palace Hotel, Orlando

174th Session of the Florida Annual Conference
Thursday, June 16 - Saturday, June 18
Gathering Events begin Wednesday, June 15

Buena Vista Palace Hotel
1900 Buena Vista Drive
Orlando, Florida 32830

Click HERE for up to the minute information. Rev. Bill Hybels (Willow Creek Church) will be the Special Speaker on Thursday, June 16 at 7:00pm!
Jeff Campbell - District Disaster Preparedness Coordinator
This article first appeared in the May 2013 newsletter. It is an important topic on
accommodating special needs citizens and should be repeated. If you kept this article you may want to exchange it for this one. The links for Polk and Osceola Counties has changed since the first article was written.
As we head into storm season we are thinking about our emergency plans - where to go, who to contact, what to take, how long to expect to be gone. For many of us getting out of the way of a major storm is just a matter of packing our vehicle and leaving. There will be others who will wait too long, or who don't have the resources for an extended leave. These individuals can find refuge in a standard emergency shelter. There are still others who require an additional level of care to provide for medical or physical conditions; they basically have no way to escape the storm or will be able to survive on their own. If you know someone who may have a special need physically or medically, please consider reaching out to them or help them to register for a Special Needs Emergency Shelter in the county in which they reside. Each county has designated several shelters which are specifically staffed and equipped to helping individuals who would be at a disadvantage if they had to use a general emergency shelter. Registration is very important due to the county's need to adequately staff these shelters with qualified personnel and to have adequate resources available. The major advantage to registering is that those individuals who have been identified by County Emergency Services will get a phone call in advance to see if they are coming to a shelter. These individuals will be guaranteed a spot in one of the designated special needs shelters. Those who don't register may have to be bused to another adjacent county if the special needs shelters are full.

Click Here to continue reading.
MissionInsite - Florida Conference Demographic Information
As part of the Florida Conference of The United Methodist Church you have free access to MissionInsite (
www.missioninsite.com
) and the demographics around your church after you register and log-in. This free service is provided to you and your church by the Florida Conference New Church Development office.
To register as a first time user of MissionInsite:
Click HERE to go to the webpage.
Enter the Agency Account Number: OFIFU to enter the Florida Conference UMC
Select your city and then your church from the drop-down menus
Follow the directions to register and create your own username and password
After you register the first time, you can log-in on the home page.

You are encouraged to click the links in the Local Church tab on the home page for helpful information about Reaching America, for Support, and for Resources. You are also especially encouraged to visit the Tutorial tab and Local Church User Guide.
2016 United Methodist Connectional Federal Credit Union Scholarship
Don't forget to tell the graduates in your life about our $1,000 Scholarship. Applications are already coming in, but there is still time to turn yours in before the April 29th deadline.
UMC FCU will award a $1,000 scholarship to a member of each of their four conferences: Alabama-West, Florida, North Georgia and South Georgia.
Click HERE
for an application.
FSU Fans! - Garnet, Gold & Blue Jean Banquet
April 8 - Lifesong UMC
Calling all FSU Fans!

All alumni, family and friends are invited to attend our Garnet, Gold & Blue Jean Banquet. This year we're hosting a banquet in Orlando, the night before the FSU Football Spring Game!
Come to the banquet wearing your game day clothes, enjoy a catered dinner, meet Pastor Mike and the staff, and learn about the wonderful ministry at FSU Wesley!
We'd love for you to join us on Friday, April 8th at 7pm at LifeSong UMC - 2800 S. Alafaya Trail in Orlando.
RSVP to Christina at (850) 222-0521 or Christina@fsuwesley.com.
Learn more about this life changing United Methodist campus ministry on our website at www.fsuwesley.com!
Day on Campus
April 9, 2016 - Florida United Methodist Children's Home
The Florida United Methodist Children's Home has planned their annual "Day on
Campus" for Saturday, April 9th.
Specially Invited Districts are:
East Central
and
South West
Click HERE
to RSVP.
Run 4 Life 4 Miler
May 14, 2016 - Florida United Methodist Children's Home
The 6th Annual Run 4 Life will take place at 7:30am, Saturday, May 14th. It is a 4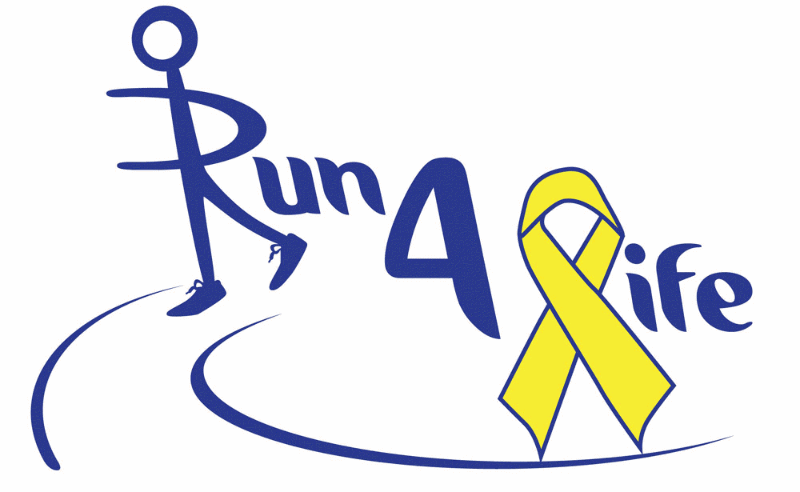 mile race that takes you through a beautiful tree-lined course that begins and ends at The Florida United Methodist Children's Home in Enterprise. Run 4 Life is a non-profit organization developed to help fund suicide awareness and prevention programs throughout Central Florida. The main beneficiary of this run is FUMCH which has programs and substance abuse programs to help their children cope.
Run or walk...come join us on May 14th! We would love to have your church register as a team and join us.
Click HERE
for the Run 4 Life website where you may register online or print and mail in your registration.
Part-Time Administrative Assistant
East Central District Office - Winter Park
Are you looking for year-round, part-time employment that can accommodate a school schedule? Or field trips? Or doctors' appointments? Do you want to be an integral part of a small team in a supportive environment?


The Florida Conference of The United Methodist Church is seeking a part-time (24 hours per week) Administrative Assistant for the East Central District Office located in Winter Park. General duties include providing initial phone contact and guest reception for office inquiries as well as routine clerical support for the District Superintendent.


Position is responsible for assisting local churches with reports and updates district calendar of events. Selected applicant will also support district events with registration assistance and hospitality as needed. Candidates must be also be skilled with using an electronic filing system for office record-keeping.
Requirements include a minimum of 3-5 years of administrative experience. The successful applicant will be proficient in Microsoft Office products such as Word, Outlook and Excel, detail-oriented and able to excel in a fast paced environment. Preference for a member of a United Methodist Church, however, an appreciation of the nature and mission of the Church is essential.
Submit resume and cover letter expressing interest via email to Marilynn Mollica, Director of Human Resources,
employment@flumc.org
. No phone calls please.
Spiritual Life Retreat
April 15-17, 2016 - Life Enrichment Center
Young Adult Missional Movement Coordinator
Part-Time Job Opening
Are you interested in a part-time position working with young adults? The Florida Conference of The United Methodist Church is seeking a coordinator for our Young Adult Missional Movement (YAMM). The ideal candidate is a responsible self-starter with solid project management, organizational and communications skills. The coordinator needs the ability to work with diverse constituencies, helping to develop programs with anti-racist strategies. This role mandates effective conflict resolution, coaching and mentoring and is comfortable working with faith communities in our church.
The coordinator will recruit and on board young adult participants in our YAMM program and help
coordinate
the personal growth and spiritual life of the YAMM interns through support and oversight of the cooperative living of each team. This part-time, salaried exempt position has flexibility in work location and hours although some scheduled in-state travel will require overnight stays.

For more information about the position, contact Heidi Aspinwall 305-733-4420 haspinwall@flumc.org. Tho apply email resume and cover letter to employment@flumc.org. Click HERE for the entire job posting.
Florida Clergywomen's Retreat 2016
April 18 - 19, 2016 - Canterbury Retreat Center
Florida Clergywomen are invited to participate in a retreat on April 18th - 19th. We
will gather with each other for a time of inspiration and personal renewal, led by retired Bishop Charlene Kammerer. A wise leader of the church and friend of Florida, she will lead us in telling our own stories while also telling The Story.
The retreat will be at the Canterbury Retreat Center in Oviedo. The cost for program, room (double occupancy), 4 meals and morning break is $225.
Clergy members in full connection and associate memebers can use up to $750 per quadrennium for continuing education. The application form is available HERE.

You can register HERE.

If you want more information, please call Marta Burke at 305-975-2032. If you have questions about the room or dietary issues, email Beth Fogle-Miller at pastorbeth@mumconline.com.
11th Annual Native American Ministry Gathering
April 22 - 24 - Life Enrichment Center (LEC)
Come and join us for the Eleventh Annual Native American Ministry Gathering April 22 - 24, at the beautiful Life Enrichment Center in Fruitland Park. This is an event for those who are interested in ministering to Native American people, have Native American heritage or are just interested in the Native American culture. This is an especially informative event for those who are Native American Ministry Reps in their local churches or are thinking about becoming Reps. Everyone is welcome.
Click HERE
for more information.
Click HERE
for registration form.
This event is sponsored by the Florida Conference Committee on Native American Ministries (CONAM) Questions? Contact Vickie Swartz at 941-544-6951 or
vswartz@verizon.net
.
Early Response Team Training
April 29 - 30, 2016 - Warren W. Willis
Early Response Team (ERT) are self-contained teams who enter a disaster zone at the
invitation of local emergency management officials. ERT's offer a Christian presence and are trained to provide various types of physical, emotional and spiritual assistance to disaster survivors. ERT's are registered with the Disaster Recovery ministry of The Florida Annual Conference, and Disaster Recovery coordinates team placement with emergency management to get help where it is needed most after a disaster.

Note: Basic Disaster Ministry Training is required before taking ERT Training. Click HERE for more details and to register online.
General Conference 2016
May 10 - 20, 2016 - Oregon
General Conference is the top policy-making body of The United Methodist Church which meets once every four years. The conference can revise church law, as well as adopt resolutions on current moral, social public policy and economic issues. It also approves plans and budgets for church-wide programs.
Click HERE to stay informed.
Together in Prayer
April 14, 2016
The 2016 General Conference of The United Methodist Church will be held May 10 - 20, 2016, in Portland, Oregon. This is an important time for our church, as delegates from around the world will gather to consider proposed legislation and ministry for the next quadrennium. The General Conference is the only body which may speak for the entire church. During this exciting and often challenging time, elected delegates discern global vision, mission and direction. The prayers of each United Methodist in preparing for General Conference are important. The Council of Bishops has called upon the church to be in a season of prayer in preparation for the General Conference. To encourage ongoing prayer the Council has issued a Call to Prayer.

Click HERE
for more information.
Summer Mission Intern Program
The mission of the Summer Mission Intern Program is to provide hands-on
opportunities for young adults to make a difference in the world by serving out of a deep level of their Christian faith, particularly with children and youth in under-served communities.
Summer Mission interns serve in Christian community day camps and outreach ministries within The Florida United Methodist Church, including CROS Ministries and Grace Place for Children and Families.

The duration of the internship is 9 - 11 weeks. A stipend of $225 per week is provided, based upon completion of entire summer term of service. Young adults ages 19 9by 8/31/16) - 25, who are eager to be part of God's transformative work in local communities are encouraged to apply. Submit completed application, recommendation letter, and resume via email to Heidi Aspinwall, haspinwall@flumc.org, by May 1, 2016.

Click HERE for more information. Questions? Contact Heidi Aspinwall.
Ware Trust Spiritual Formation Grant
The Spiritual Formation Ministry of the Florida Conference has recently been entrusted with the responsibility of discerning and dispersing funds from the Ware Trust. The intended recipients are Florida Conference ministries which reflect spiritual formation or ministry initiatives.

The funds for such initiatives originate from the H. Melton and Adelaides S. Ware Trust. Many Florida United Methodists are already aware of the contributions of the late Mr. and Mrs. Ware. Their gracious gifts swerved to underwrite the cost of the prayer chapel at the Life Enrichment Center in Fruitland Park. Their perpetual gifts have recently been expanded to include this newest ministry.

Click HERE to read complete details. Click HERE for the application. Completed applications are due no later than midnight May 1, 2016 and should be submitted to Sherri Lingle at the address on the application.
Warren W. Willis Retreats & Summer Camp
Check out Warren W. Willis for many opportunities to reflect and fellowship.

Confirmation Retreats
- March 4-6, 2016 / March 11-13, 2016


Created By God
- April 22-24, 2016

Adult Wilderness Retreats
- May 2-7, 2016

Summer Camps - June - August 2016
Want to help create meaningful experiences for your church's families this year? Want
to encourage your parents to be more active in their kids' spiritual lives? Be sure they know about LECFamily programs!

Dad and Me Weekend - April 15-17, 2016
Grandparents and Me - June 27-30, 2016 / July 18-21, 2016
Family Camp - July 22-24, 2016 / July 19-31, 2016
Mom and Me Weekend - September 16-18, 2016

Questions? Email Rev. Melissa Cooper at melissa@lecfamily.org.
The Mary Retreat - A Sabbath Retreat for Women
Life Enrichment Center (LEC)
How are you caring for the busy women in your church? On your staff? Leading your ministries?
The Mary Retreat
is a great way to give the busy women in your world an opportunity to take a step away from the hustle and bustle and just "be" for a weekend.
Every time we host a Mary Retreat, women share with me that their lives are changed - not by dynamic speakers or powerful worship (because we don't do that at the Mary Retreat) - but by the opportunity to be still and really, truly rest.
Be sure your Sabbath time is sacred in 2016 -
register now
for April or November retreats!
April 22 - 24, 2016
November 11 - 13, 2016


Visit the
LEC Website
for more information and to register!
The November 2015 retreat filled nearly three months in advance, so register now to ensure your spot for 2016!


Blessings,
Rev. Melissa Cooper
Program Coordinator
If you do not already receive
Leading Ideas
, the weekly online newsletter of the Lewis Center for Church Leadership of Wesley Seminary in Washington, DC, I encourage you to subscribe. Each week you will receive information, resources, and strategies to help advance God's mission in your ministry. To check it out and subscribe,
Click HERE
.
District Calendar of Events
April 2016
April 9: Day on Campus - Florida UM Children's Home, Enterprise
April 16: EC District UMW Spring Day Apart, Grace UMC, Lake Mary
April 17: Announcement Sunday for Clergy Appointments
April 18-19: Clergy Women Retreat - Canterbury Retreat Center
April 22-23: Lay Servant Ministry Weekend - Sanlando UMC, Longwood
April 22-24: Native American Ministry Gathering - Life Enrichment Center
April 28: EC dCOM 9:00am-4:00pm, Asbury UMC, Maitland
April 29: Right Start for Moving Clergy - 10am -4pm, Lakeland
April 29-30: Early Response Team Training - Warren W Willis
May 2016
May 10-20: General Conference of the UMC, Oregon Convention Center
May 14: Run 4 Life 4 Miler, Florida UM Children's Home, Enterprise 7:30am
May 26: EC dCOM 9:00am-4:00pm, Asbury UMC, Maitland
May 30: Memorial Day Holiday - District Office Closed

June 2016
June 9-10: Right Start Training - First Time Appointments & Transfers - Lakeland
June 16 - 18: Annual Conference - The Buena Vista Palace Hotel & Spa, Lake Buena Vista
June 23: EC dCOM 9:00am - 4:00pm, Asbury UMC, Maitland
June 28: Moving Day for Clergy Moving

July 2016
July 4: Independence Day Holiday - District Office Closed
July 7 - 10: EC District UMW Mission U, Bethune Bookman University, Daytona Beach
July 15 - 16: Candidacy Retreat, Lakeland
August 2016
August 11-12: Global Leadership Summit - Pine Ridge Fellowship UMC, Deltona
August 25: EC dCOM 9:00am-4:00pm, Asbury UMC, Maitland
September - December 2016
September 5: Labor Day Holiday - District Office Closed
September 17: EC District UMW Mission Study Sampler, Sanlando UMC, Longwood
September 22: EC dCOM 9:00am-4:00pm, Asbury UMC, Maitland
October 22: EC District UMW Annual Meeting, First Winter Garden
October 25-26: Clergy Gathering - LEC
October 27: EC dCOM 9:00am-4:00pm, Asbury UMC, Maitland
November 5: UMW Conference Annual Meeting (TBD)
November 11: Veteran's Holiday - District Office Closed
November 17: EC dCOM - 9:00am - 4:00pm Asbury UMC, Maitland
November 24 & 25: Thanksgiving Holiday - District Office Closed
December 15: EC dCOM 9:00am-4:00pm, Asbury UMC, Maitland
2017___________________
February 2017
February 4: Called to Serve - First UMC, Oviedo