Walnut Festival Association 2017 Events
12th Annual Crab Feed
January 14th
35th Annual Art On The Main
May 20th & 21st
Twilight Parade
September 16th
Special Needs Night
(Invitation Only)
September 20th
81st Annual Walnut Festival
September 21st - 24th
Art On The Main Quick Links
Volunteers Needed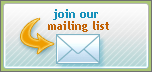 For the past 80 years, the non-profit Walnut Festival Association has attracted the most dedicated volunteers, from all walks of life, who join together to serve Contra Costa County by raising funds through community events. The money raised from these annual family entertainment events is donated back into the community to support recreational, charitable, and educational programs and facilities. The Walnut Festival Association events also provide a means for service and charitable groups to raise money to support their specific organizations.
It is the purpose of the Walnut Festival Association, a 501C non-profit corporation, to raise funds for distribution to educational, recreational, artistic, civic and charitable causes.


To provide a vehicle for other non-profit organizations to raise funds for their redistribution throughout the year.

To produce quality events for the benefit of the residents of Walnut Creek and the surrounding areas, and to foster a sense of community involvement.
As Walnut Creek has grown, and suburban developments have replaced walnut groves, the Walnut Festival Association has maintained the tradition of producing fundraising events for the benefit of the community. Locations for the event have changed over the years from the center of town to Civic Park and finally, in 1976, to Heather Farm Park, where it is now held the third Thursday after the first Monday in September.

The Walnut Festival Association is happy to announce our 2017 events! We are starting the year off with our 12th Annual Crab Feed on January 14th, 2017. We will then move to our fabulous 35th Annual Art On The Main on May 20th and 21st. Our 2017 year will end with our Twilight Parade on September 16th and 81st Annual Walnut Festival from September 21st to 24th. You can find more information on all of these events on our website or by clicking the links on this newsletter.
12th Annual Crab Feed

Please join us at our 12th Annual Surf & Turf - Crab & Tri-Tip Feed, Saturday January 14, 2017. Pleasant Hill Senior Center - 233 Gregory Lane in Pleasant Hill.

General Admission tickets may be purchased by clicking the link below.

Children 8 and under, tickets for purchase at the door only.






Catered by: Steel Smokin' BBQ
Donation Request for 12th Annual Crab Feed

The Walnut Festival Association is a 501(c)3 non-profit organization located in Walnut Creek, CA. The Walnut Festival Association has maintained the tradition of producing fundraising events to benefit the community for over 75 years.

The Walnut Festival Association is proud to have donated over $660,000 to local schools and community organizations within last 20 years AND provided a venue for local non-profits to raise over $465,000 for their groups.




Each year we hold several fundraisers within the community. Proceeds from these events are used to support future events and are donated directly back to local organizations within our community.




On Saturday, January 14th , 2017 we will be hosting the 12 th Annual Surf & Turf Crab Feed at the Pleasant Hill Senior Center. This event provides a great opportunity to introduce your business to our guests who live and work in the community. We are asking for a donation from your organization that we can use as a silent auction item or a raffle item at this event.




For your convenience, we have a donation link to the form for you to complete. In order to ensure accurate information for your donation, please completely fill out the form and provide the company or individual name that you wish to have printed in the publicity materials.




We hope you will join us in being part of this successful event. By donating an item for our raffle you will be helping The Walnut Festival Association to give back to some of the services in our community that so desperately need our assistance. Thank you in advance for your time and we look forward to hearing from you soon.









35th Annual Art On The Main - May 20th & 21st

We are pleased to announce the dates of Art on the Main for 2016 will be May 20

th

& May 21st. This year's event will be bigger and better than ever.




We invite you to apply, and join us in one of the East Bay's Premier Juried Fine Art Shows. We are getting these applications out early this year as we expect demand for these booth spaces to be in high demand.




Art on The Main is a 30 plus year tradition that is an annual celebration of the arts. The Walnut Festival Association is the sponsoring non-profit organization, made up of dedicated volunteers. We raise funds for educational, recreational, artistic, civic and other charitable causes.




It is the

only

Walnut Creek staged down the center of Main Street. We feature local performing art groups and beautifully hand crafted fine art items, which attract thousands of visitors during our two day showing. Art on the Main offers artisans an attractive opportunity to exhibit and sell your work to an appreciative audience.




Downtown Walnut Creek is one of the San Francisco Bay Area's most desirable destinations, filled with boutiques, fine dining, and tree lined streets. We are seeking the best West Coast Artisans to complement this beautiful setting. All art shown at Art on the Main must be created by the artist showing it. If the purity of this type of show is what you seek, please join us by submitting your application today.



Thanks to our Sponsors