WTCDE Premier Members
Port to Port International
------------------------------------------------------------
STAT International
------------------------------------------------------------

Our Newest Members

Worjoloh McClain Enterprises RL USA LLC
Please help us welcome our new member "Worjoloh McClain Enterprises RL USA LLC".
Business Description:

Sale of american mixed logs; processing and sale of charcoal.
NAI Emory Hill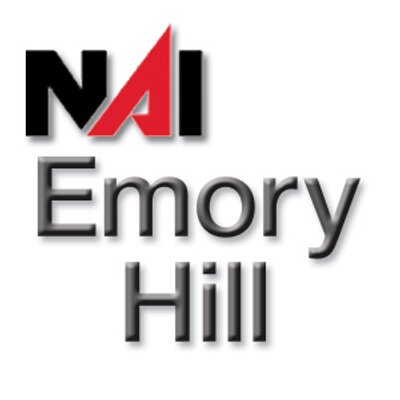 Emory Hill Companies is a completely full-service commercial and residential real estate firm serving Delaware and the surrounding counties of Maryland, New Jersey and Pennsylvania. Founded in 1981, we have the resources to design, build, finance, lease, sell, manage and maintain commercial properties throughout the Mid-Atlantic and have a residential real estate division as well.

Our clients come to us for our diversity and team approach. They enjoy single-source accountability for the variety of services we offer and they trust us to maximize the value of their asset throughout the process. From site selection and construction through management, leasing, and maintenance, our clients come to us for the reliability and understanding that comes from our on-going engagement with commercial property throughout its life cycle. We don't just build or lease property but actively engage with real estate at all phases.


------------------------------------------------------------
The Delaware Prosperity Partnership
President and Chief Executive Officer Position Description
The newly created Delaware Prosperity Partnership is seeking a dynamic executive to lead Delaware's economic development efforts.
The Delaware Prosperity Partnership (DPP) was created as a private entity to lead the state of Delaware's economic development efforts effective July 2017. Establishment of this private entity was a critical step to enhance the state's ability to attract, grow and retain companies; to build a stronger entrepreneurial and innovation ecosystem; and to support private employers in identifying, recruiting and developing talent. The board of directors is composed of both public and private sector leaders and co-chaired by the Governor and a corporate CEO.
Initial funding will be $3.3 - 3.5 Million per year. Thirty-six Delaware companies will provide approximately 40% of the funds, with the balance provided by the State. Initial private sector and state funding commitments are for three years.
------------------------------------------------------------
Unsung Hero Awards Nomination Period Open
As announced in the fall 2017 issue of
The Beacon
, the Maritime Exchange has developed a new member-benefit program to honor the unsung heros in our industry - those who toil behind the scenes to facilitate ships, cargos, and crews everyday but whose efforts go largely unrecognized.
The nomination period is now open for the first group of potential candidates! Please note that submissions are due by Wednesday, February 14.
The program is designed to allow you, as Exchange members, to shine a well-deserved spotlight on someone in the shadows who is making a marked contribution. It's your opportunity to acknowledge individuals who work hard every day to make our port more competitive, safer, more secure, and more environmentally healthy.
------------------------------------------------------------
Call for Innovations!
Did Your Company Make Headlines with an Innovative Technology, Idea, or Collaboration in 2017?
Delaware Bio wants to hear about it! We are proud to celebrate innovation in the First State at the
Igniting Innovation: 2018 Gala
on
Thursday, April 19th at the DuPont Country Club,
and we would like to share
YOUR STORY!
This year's Annual Gala will focus on celebrating accomplishments in our region - not just individuals.
Deadline to submit innovations is Friday, February 2nd.
*All the INNOVATIONS we receive from our members will be reviewed by an internal voting committee. The Top Ten 2018 Innovations will be announced on February 15th, and highlighted at our Annual Gala in April!
Please share any electrifying news, innovative products, dynamic outreach, strategic advancements or distinguished achievements that you feel have ignited innovation this year in Delaware with Melissa Scott at
melissa.scott@delawarebio.org
by February 2nd.

On-Site Training
WTC Delaware can also arrange on-site training for your company in any of the above topics, as well as others, pending speaker availability. Costs for on-site training vary based on content, resources, speaker availability and length of seminar.

If you are interested in On-Site Training, please email us at
info@wtcde.com.
STANDARD - $475 (1-49 employees), $825 (50-99 employees), $1,375 (100+ employees)




Additional services:
Discounts on customized research reports or assistance
ATID EDI's Fortnightly
is a bi-weekly newsletter on economic and business development in Israel and the Middle East.
1.3 TASE Reaches Dual-Listing Agreements with Hong Kong, Singapore & Toronto
2.8 Palo Alto Networks Opens New Tel Aviv Office and R&D Center
3.1 Melted Sandwich Concept, Melt Shop, Opens Inaugural Kuwait Franchise Location
5.8 IMF Raises Saudi Growth Prospects Over High Oil Prices
8.7 EZbra Presented to the SESPRS 34th Annual 2018 Atlanta Breast Surgery Symposium
10.2 Israel's Debt-GDP Ratio Falls Below 60%
WORLD TRADE CENTERS ASSOCIATION NEWS
Martin Salloum's visit to Delaware
Martin Salloum, CCE C. Mgr CITP , Regional Director, North America for the World Trade Centers Association, visited Delaware this week to meet the WTC Delaware Board of Directors and representatives from the international business community, academia and members of the Delaware State Legislature. During his stay in Delaware, he toured the cities of Wilmington, Dover, and Newark and the University of Delaware STAR Campus. He also made a presentation to International Business Management students at Wilmington University's Dover campus.
Mr. Salloum was very impressed by the energy, close collaboration between different sectors of the community and easy access to Government Officials. He plans to make a return visit soon. Please email us at
info@wtcde.com
if you are interested in meeting with him during his next visit.

BioTech Powerhouse Wows Congresswoman
Blunt Rochester sees potential for jobs, advance of science and education in Delaware Biotechnology Institute tour.
It's not clear if this is a scientific term, but U.S. Rep. Lisa Blunt Rochester, D-Del., said she was "blown away" by her tour Tuesday of the
Delaware Biotechnology Institute
, a power station of tools available to researchers and housed next to the campus of the University of Delaware.
"I'm blown away by all you're doing here," she said. "It's incredible....The potential is exciting."
For those who haven't yet explored that facility, it is an astonishing array of state-of-the-art bioimaging, DNA sequencing and bioinformatics capacity.
Source: University of Delaware



Port of Wilmington receives 1st Chilean winter fruit shipment for 8th straight year
The Port of Wilmington received the first shipment of Chilean winter fruit to arrive in the US for the eighth consecutive season.

The m/v Green Italia, a specialized refrigerated vessel operated by Trans Global Shipping NV in the Global Reefers service, was welcomed on Monday, December 18.

The Green Italia commenced discharging her cargo of over 290,000 boxes of fresh cherries, blueberries, apricots, peaches, nectarines, and table grapes.

Wilmington is a major port of entry and distribution center for the seasonal importation of fresh Chilean winter fruit. During this season, the port anticipates receiving at least 25 shiploads of fruit from the Chilean ports of Valparaiso, Coquimbo, and Caldera.

Source: Delaware Business Now

Reason for optimism for Delaware's economic growth? Business leaders think so

At a panel discussion Thursday on the Stanton campus of Delaware Technical Community College, business and development drivers in Delaware expressed optimism for economic growth in the state despite the impediments stunting progress.

Tax reform, innovation, development on Wilmington's Riverfront and public-private partnerships were among topics for optimism while a lack of tradesmen, issues with land entitlements and the ability to keep millennial workers in the state were causes for concern among a five-person panel that spoke to a room full of leaders and officials in the industries of education, business, government and more.

The panel included Rod Ward, president and CEO of Corporation Service Company; Greg Sawka, president of Bancroft Construction; Woodlawn Trustees CEO Rod Lambert; Robert Wittig, president of Diamond State Management; and Christiana Mall General Manager Steve Chambliss.

Source: Delaware Online

Go Global: Business Trip to Colombia
Did you know that Colombia is the only country in Latin America with 5 major city hubs? The recent Free Trade Agreement between the USA and Colombia paves the way for Delaware businesses to increase exports to the nation.


The Global Delaware team is headed to Colombia in February, and we invite you to join us! International business trips with Global Delaware provide an excellent opportunity to meet face-to-face with distributors and potential customers - all with the assistance of seasoned global trade experts.


Meeting with prospective customers face-to-face is critical to establishing new business relationships around the world. Let us help you make the right contacts in Latin America and achieve new export sales!


Colombia Business Trip
February 20-23, 2018
------------------------------------------------------------
Go Global: Business Trip to Singapore and Malaysia
Did you know that Singapore and Malaysia are ranked among the easiest places to do business in the world? The business culture of both countries is sophisticated, and they speak English!
The Global Delaware team is headed to Singapore and Malaysia in April, and we invite you to join us! International business trips with Global Delaware provide an excellent opportunity to meet face-to-face with distributors and potential customers - all with the assistance of seasoned global trade experts.


Meeting with prospective customers face-to-face is critical to establishing new business relationships around the world. Let us help you make the right contacts in Southeast Asia and achieve new export sales!

Singapore and Malaysia Business Trip
April 16-20, 2018


World Trade Center Delaware is a non-profit organization that helps small and medium-sized businesses navigate the intricacies of international trade. Through business roundtables, seminars, and one-on-one consulting, we equip companies with the knowledge and connections they need to expand in the global marketplace.

World Trade Center Delaware
802 N. West Street

Wilmington, DE 19801

Copyright © 2018. All Rights Reserved.