COMING TO LOUISIANA this FEBRUARY...
DSAA Training For
DRIVER COMPETENCY ASSESSMENT
As Part of our National Standards and Professional Development initiative, The Driving School Association of the Americas is offering its next DCA Instructor Training Courses in Louisiana this February!
Two Certificate Courses are available:
Shreveport-Bossier, Louisiana - February 7-10, 2012
Shreveport-Bossier, Louisiana - February 13-21, 2012
8
Consider joining the growing list of DCA Certified Evaluators across North America. CLASS SIZE IS LIMITED SO DON'T DELAY!
QUESTIONS? CALL: 1-800-270-DSAA (3722)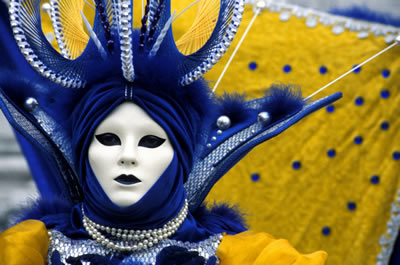 12
Come for the DCA Training... and stay for Mardi Gras!
We've said goodbye to 2011, but the fun in Shreveport-Bossier just keeps on going! You'll have just about enough time to catch your breath after the winter holidays, and then we slide right into Carnival season and all the Mardi Gras parties
, costumed balls, parades and more. Shreveport-Bossier boasts the second-largest Mardi Gras celebration in Louisiana and each krewe has its own special way of celebrating, so there's something for everyone.
WHAT ARE THE BENEFITS OF BEING DCA CERTIFIED?
It will allow your school to provide a nationally certified, standardized assessment for your students at the end of their novice driver education and training program. This assessment will clearly identify their progress in those areas of their driving which research shows is directly related to being able to lower their crash risk in the future.
It will allow your school to provide professional student assessments that highlight those aspects of their driving not currently addressed by conventional driver's licence road tests. This can provide a roadmap for your students and their parents for how your students could and should work to further develop their driving skills in the future.
The written assessment and review process will serve to demonstrate a commitment to long term learning on the part of your driving school by encouraging your students to continue improving their safe driving abilities after they have completed their formal driver education process with you.
Your commitment to a higher quality of education and assessment is a significant marketing opportunity to differentiate yourself in the marketplace. Being DCA certified will provide you with the skills to offer services which other schools may claim to offer, but have not had the specialized training to perform such as: eye mirror use and diagnostic skills for working with special populations like seniors, traumatized drivers or remedial work for students.
It will allow you to diversify your business to include additional markets such as Seniors and Fleets, at the same time giving you third party validation of your expertise and unique tools with which to deliver your services.
It will allow you to better assess the abilities and successes of your instructors, not just by using a pass/fail ratio, but by looking at the more advanced skills and knowledge of both the instructors and their students, as measured against a national standard. This can be an extremely useful tool for instructor development. Firstly, by providing instructors with feedback on their own driving skills and secondly, by providing instructors with standardized feedback on their students. Typically, once instructors start receiving this feedback, they respond immediately by making the necessary changes to both their own driving and their teaching.
THE PROCESS TO BECOME DCA CERTIFIED IS A 2-PART QUALIFICATION:
The first course, Decision Making and the Driving Task, is a four day course, with three days in class and one day in-vehicle. It is designed to give instructors and trainers a greater depth of knowledge and understanding about how drivers determine what information they need in a given situation, how they get that information, and how they use it to make a decision (to turn left at a busy intersection, for instance). This enables instructors to increase their abilities to help a student acquire these necessary skills, and to better understand why a student is having difficulty with some specific learning. The better the instructor understands precisely what the problem is, the easier it is to fix. The use of an eye mirror is covered in some detail as a means of tracking this decision making process on the part of the student. It allows the instructor to follow each step in the driver's thought process in the eye mirror, and not to have to wait for the action of the vehicle to give them this information. The in-vehicle day gives hands-on practice in developing this valuable skill.
The second course is designed to prepare candidates to attain their credential as a Certified DCA Evaluator. The same skills are used when conducting a DCA1 (used for novice and senior drivers who are either restricted or who are self-restricting their driving) or a DCA2 (used for all other drivers in both large and small private and commercial vehicles, including fleet operations). It is a seven day course with two days of in class theory, and five days of in-vehicle hands-on learning and practice.
There are two main areas addressed in this course:
The first area is developing the ability to score a driver in an independent and systematic manner, similar to all DCA Evaluators. It breaks the driving task down into discrete components, and provides a quantitative measure of each. The ability to tease apart the various elements of driving and evaluate each separately is a great asset and extremely useful for an instructor.
The second area is learning to analyze the road system itself, and understanding how it can be a challenge for a driver. The participants learn how to construct a valid assessment route that is equivalent to all the other DCA routes in the USA and Canada. This skill will prove quite useful to instructors, as it enables them to better identify the best teaching areas and how they can be used to maximize benefits for their students.