A Few Bad Apples Can Spoil the Bunch: How to Prevent Greed from Harming Your Nonprofit
The former PTA president of an Atlanta elementary school was recently charged with felony theft by taking for allegedly stealing $57,000 in donor checks and deposits from the PTA over a three-year period. [link]
The well-known founder of a Montana-based charity has agreed to pay $1 million to compensate his organization for using it to promote and buy copies of his books following an Attorney General's investigation. [link]
A former Verizon worker in Atlanta was recently arrested and charged with trying to defraud the company through charity work. [link]
I'll spare you the gory details (use the links for more information), but recent headlines have highlighted a few individuals that have been accused of stealing, abusing power and lying in connection with their charity work. While some people naively assume that folks in the nonprofit world are all purely motivated by altruism, there are some among us (albeit it a small number, I would argue) that are motivated by greed. Don't let those bad apples spoil if for the rest of us. Take these steps to protect your organization from human failings. [more]
Prevent Identity Theft: Don't Include Social Security Numbers on Your Form 990
Be sure to heed this recent warning from Lois Lerner, Director of the IRS Exempt Organizations division: "When you are preparing any version of a Form 990, please make sure that you do not include Social Security numbers anywhere on it. Don't include Social Security numbers on the form itself, on any schedule, or on any attachment that you append to the return. The IRS doesn't ask for Social Security numbers on a 990, and we don't want them. AND if someone does put Social Security numbers on the form, we don't have the discretion to redact them. The IRS is required to make the 990s you file publically available....
A recent Chronicle of Philanthropy article reported that nearly one in five exempt organizations - 20% - have submitted forms with one or more Social Security numbers in them.... According to the Chronicle's report, most of the Social Security numbers were those of donors, trustees, employees, directors, and scholarship winners....
I don't need to tell you that identity theft is a serious and growing problem. The IRS is dedicated to protecting personal information. Because the law doesn't allow the IRS to redact social security numbers when we make 990s public, it's important for organizations, preparers, and you, to make sure this kind of information isn't put on the form, which creates a risk of identity theft."
Free Webcast: Employee Evaluations-Legal Issues to Consider
An employee evaluation is the constructive process of conducting an assessment and review of an employee's job performance. Most nonprofit organizations have a plan in place to ensure success in accomplishing the goals of the organization.Employee performance evaluations, if done with thought and care, can contribute to the organization's success by helping employees see how their job responsibilities and expected contributions fit within the overall mission of the organization. Employee evaluations can allow management to remain in tune with the needs and concerns of the workforce, and, in many ways, help the organization minimize legal exposure when faced with lawsuits from problem employees.

During this one hour webcast, our speaker explains:
The benefits of conducting regular employee performance evaluations;
The "Don'ts" of conducting employee evaluations;
Best practices for conducting more thorough and legally sound employee evaluations;
The impact of employee evaluations in litigation;
Evaluating the problem employee; and
What to do when an employee disagrees with your evaluation
When: Thursday, May 17, 2012
10:00 am to 11:00 am
Presenter:
Marquetta Bryan, Partner, Carlock, Copeland & Stair
Free Workshop: Managing Volunteers-The Legal Impact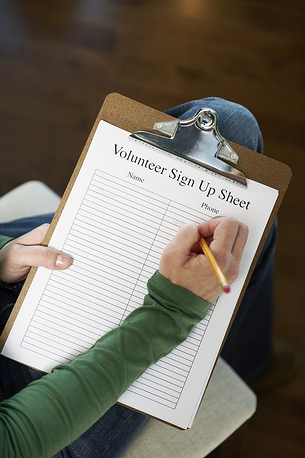 Every nonprofit relies heavily on the services of volunteers. What are your legal responsibilities to your volunteers and what are the potential liabilities because of actions taken by your volunteers? This seminar will discuss:
The legal differences between an employee and a volunteer and how to clarify the volunteer relationship;
Legal issues involved with compensating a volunteer or reimbursing the volunteer's expenses; and
When a nonprofit can be held liable for a volunteer's actions, when a nonprofit may be liable to the volunteer and ways to mitigate that liability.
This program is designed for executive directors, board members, human resource professionals, and volunteer managers.
When: Tuesday, May 22, 2012
10:30 am to 3:30 pm
Where: DLA Piper
One Atlantic Center
1201 West Peachtree Street, Suite 2800
Atlanta, GA 30309
***Parking will be validated and lunch will be provided.

Program:
10:30 AM Coffee and Registration
10:50 AM Welcome & Opening Remarks
11:05 AM Employees and Volunteers-Understanding the Differences
12:05 PM Compensating Volunteers-the Do's and the Don'ts
1:00 PM
Volunteer Liability-How to Protect Your Organization
2:05 PM Practical Issues in Managing Your Volunteer Program
3:00 PM Questions and Answers


3:30 PM
Adjournment
Hosted By:
Free Workshop: Lobbying and Political Activity for Nonprofits
As a 501(c)(3), there is a limit on the amount of lobbying your organization can do and an absolute prohibition on any political campaign activity. This workshop will answer the following questions:
What is the difference between lobbying and political activity?
What amount of lobbying is acceptable?
How can your organization do advocacy work without getting into trouble with the IRS?
What are the danger areas for 501(c)(3) organizations when it comes to political activity?
What is a 501(h) election?
When: Wednesday, May 23, 2012
2:00 pm to 3:30 pm
Presenter: Kristen Nugent, Associate, Hunton & Williams
Location: The Foundation Center
50 Hurt Plaza, Suite 150
Atlanta, GA 30303
Presented in Collaboration with the Foundation Center-Atlanta.