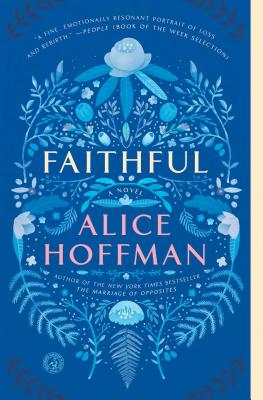 A teenager carries the guilt of being the driver in a car accident that left her best friend in a coma into her adult life. Shelby Richmond refuses to accept the good things that present themselves to her, pushing them away because she feels undeserving of happiness. Ms. Hoffman's novel about the price of guilt is an absorbing and ultimately uplifting experience, with the author's penchant for injecting her books with quirky characters who inhabit a slightly skewered world very much in evidence. - Alden Graves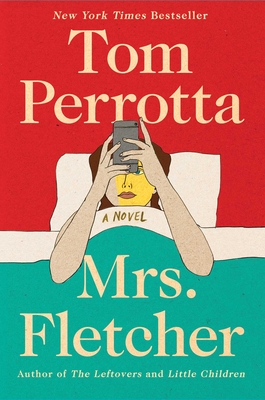 New York Times
bestselling author of
The Leftovers,
and Little Children
comes a
penetrating and hilarious new novel about sex, love, and identity on the front lines of America's culture wars.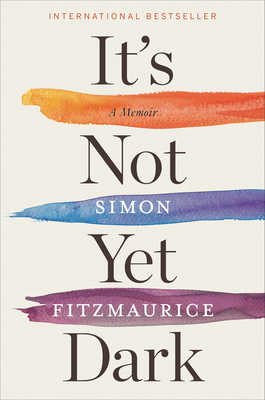 In 2008, Simon Fitzmaurice was diagnosed with ALS, or Lou Gehrig's disease. He was given four years to live. In 2010, in a state of lung-function collapse, Simon knew with crystal clarity that now was not his time to die. Against all prevailing medical opinion, he chose to ventilate in order to stay alive.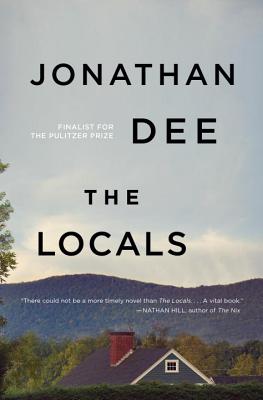 The residents of a small town in the Berkshires manage to deal with life's little earthquakes until a wealthy hedge fund manager, who recently joined the select board, causes some seismic challenges. The struggle of middle-class Americans to stay afloat in a world increasingly driven by the relentless and oftentimes pitiless pursuit of money is at the heart of this powerful, unsettling, and involving novel. You will recognize people you know on its pages. - Alden Graves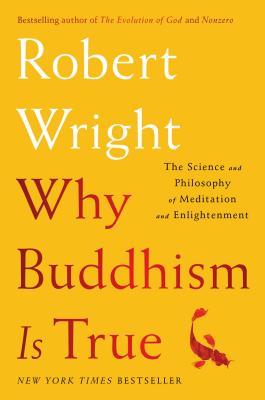 From one of America's greatest minds, a journey through psychology, philosophy, and lots of meditation to show how Buddhism holds the key to
moral clarity and enduring happiness.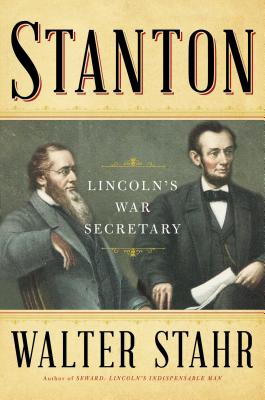 "The book should be Stanton's definitive biography for some time to come." --Kirkus Reviews (starred review)
"A welcome and significant addition to the ample literature on the Civil War and Reconstruction." --Ron Chernow, author of The New York Times bestseller Alexander Hamilton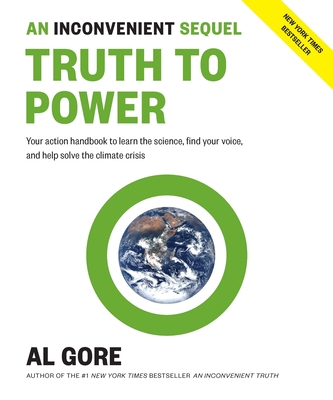 Al Gore was the forty-fifth vice president. He is the co-founder and chairman of Generation Investment Management. He is also a senior partner at Kleiner Perkins Caufield & Byers, and a member of Apple, Inc.'s board of directors. Gore spends the majority of his time as chairman of The Climate Reality Project, a non-profit devoted to solving the Climate Crisis.

Pre-order Book of the Month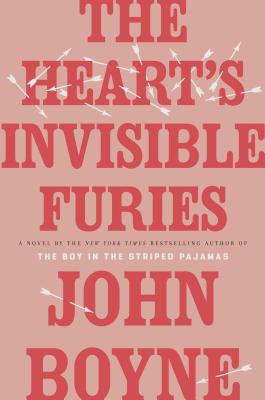 Publication Date:
August 22nd, 2017

This novel made me ache with laughter and tears. This is a different view of Ireland; intimate, raw & often volatile and darkly humorous. Here our hero Cyril Avery & his life and the changes in Ireland from 1945 to the present are rendered in vivid detail.
A brilliant book by the author of the Boy in Striped Pajamas. One of the best novels I've read this year! - Maeve Noonan
Each month Northshire Bookstore's award-winning booksellers will select the perfect book and send it to your friend, loved one or yourself!
Each book will arrive beautifully wrapped with a gift card.
Gift Giving Made Easy


We have hundreds of great books in stock in our Manchester store and not enough room to display them all. Please ask a bookseller if there is one you are looking for or browse the section for one you did not know you wanted!



For more information on any of the used and rare books in our store, send an email
Do you want to receive weekly event reminders for our Saratoga Springs or Manchester store, including author events, children's events, and store promos?
Thank you for Supporting Independent Bookselling!
Northshire Manchester

Open Daily at 10 am
Sunday - Thursday until 7 pm
Friday - Saturday until 9 pm
4869 Main Street
Junction of Routes 7A & 11/30
Manchester Center, VT 05255

VT 800-437-3700
Northire Saratoga
Open Daily at 10 am
Sunday - Thursday until 9 pm
Friday - Saturday until 10 pm
424 Broadway
Saratoga Springs, NY 12866
Greetings,

I hope summer is treating you well.

I am fortunate to be a judge for a program through the American Booksellers Association called Indies Introduce. The goal is to whittle down a long list of debut titles coming out in the winter/spring to the top 10 to present to our fellow booksellers at a trade show in January. Indies Introduce builds an audience for fabulous new works.

Many of these books explore community in one sense or another - family, ethnic groups, towns. How do we process change? Suffering? Powerlessness? How do our choices affect our communities? With all this swirling in my head, it was especially interesting to listen to Dr. Edward Cameron this week discuss the impact of the US pulling out of the Paris Climate Accord. He gave a superb, science-based presentation that ended with a discussion of how we can make individual choices that affect us, our communities, our world and, certainly, future generations. While he doesn't have a book, he did recommend a few titles for those of who want to explore more. And if you want a beach read, we have those too... (John Grisham's Camino Island is highly recommended and we still have a few signed copies.)

Enjoy the rest of the summer.



An exhilarating journey through the subcultures, occupied squats, and late-night scenes in the anarchic first few years of Berlin after the fall of the wall, and a gripping account of the 1989 "peaceful revolution" in East Germany that upended communism.
in conversation with William Lewis, Professor of Philosophy at Skidmore College.
Howard Frank Mosher Tribute and Film

Saturday, August 12th

6:00 pm

Manchester, VT
Jay Craven
will present a special tribute to Vermont writer,
Howard Frank Mosher
, who passed away unexpectedly in late January. Craven has made five "Vermont Westerns" during his 28-year collaboration with Mosher. He will present a 20-minute talk, "My Life, So Far, With Howard," in which Craven will detail his often-daunting exploits, making the films, and his always-humorous experiences, working with Mosher. And he will explore what it was, personally and artistically, that kept him coming back for more.
Following his talk, Craven will present a 25th anniversary screening of his film,
Where the Rivers Flow North.


We are so excited to be a part of the inaugural
For more information and to purchase tickets
Two amazing writers come together in conversation about Atlas's new book. The biographer--so often in the shadows, kibitzing, casting doubt, proving facts--comes to the stage in this funny, poignant, endearing tale of how writers' lives get documented.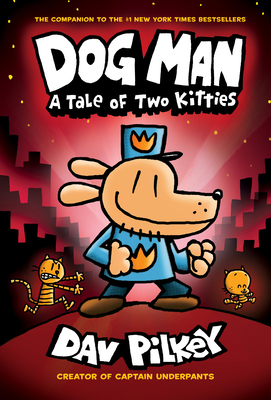 Dog Man, the newest hero from the creator of
Captain Underpants
, hasn't always been a paws-itive addition to the police force. While he can muzzle miscreants, he tends to leave a slick of slobber in his wake This time, Petey the cat's dragged in a tiny bit of trouble -- a double in the form of a super-cute kitten. Dog Man will have to work twice as hard to bust these furballs and remain top dog.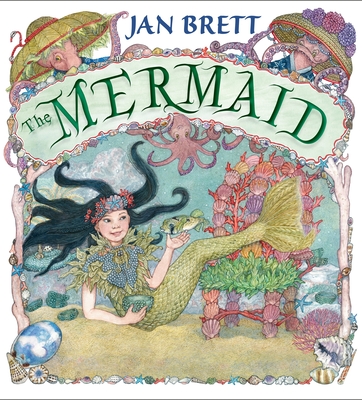 When Kiniro, a young mermaid, comes upon a gorgeous house made of seashells and coral, she is so curious that she goes inside. She's thrilled to find a just-right breakfast, pretty little chair, and, best of all, a comfy bed that rocks in the current.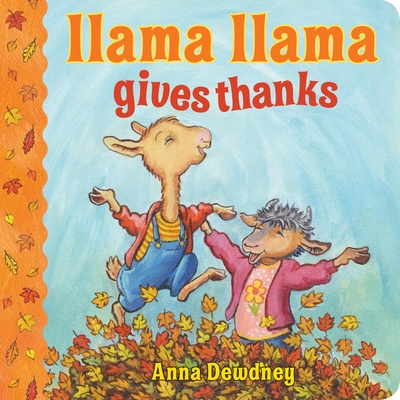 It's Thanksgiving time for Llama Llama and his family That means yummy foods and autumn leaves and being thankful for everything from pumpkin pies to blue skies. Thanksgiving may only come once year, but in Llama's family, giving thanks is always here.


Independently Published
at Northshire Bookstore
by ShiresPress.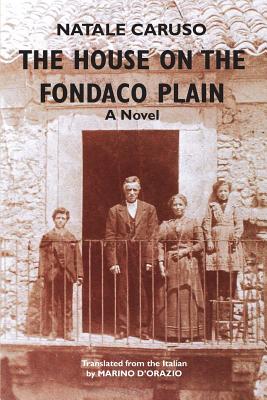 The House on the Fondaco Plain

by Natale Caruso
At the beginning of the 1970s, Teresa Licciardi, a young widow, shutters her ancestral house and leaves her small town in Sicily, with her sons, for a new life in America. Her departure is the culmination of this beautiful novel.
Manchester Reading Groups
this month at the Northshire,
click here
to see what we're reading, then join us!
Northshire Classic Mystery
Northshire History Reading Group
Northshire Mystery and Thriller

Northshire Women Read

Northshire Cookbook Reading Group

The Dark Side Reading Group
Northshire Poetry Reading