This luminous piece of historical fiction is set in early 20th century Irish-Catholic Brooklyn. It is a tale of how a man's death resonates through subsequent generations whose faith and beliefs have been shaped by their religion and superstitions. The author beautifully and non-judgmentally relates how they are doing the best they can with the lives they are given, flawed but good-intentioned, in making choices on love and vocation. Gorgeous. ~ Reviewed by Tambra Johnson Reap
This book singlehandedly saved me from a stubborn reading slump. The manicured, well-ordered neighborhood of Shaker Heights in the mid-nineties forms the backdrop for a big-themed family drama. With colorful characters and an immersive, compelling plot, the novel explores motherhood (its pain and joy, mystery and intimacy) and growing up (what we choose and what we often unknowingly surrender). At its core, it's an engaging story about empathy, one I'm certain will raise you from your own reading rut. - Cathy Taylor
Twelve Mile Straight

by Eleanor Henderson
An audacious American epic set in rural Georgia during the years of the Depression and Prohibition.
Cotton County, Georgia, 1930: in a house full of secrets, two babies-one light-skinned, the other dark-are born to Elma Jesup, a white sharecropper's daughter. Accused of her rape, field hand Genus Jackson is lynched and dragged behind a truck down the Twelve-Mile Straight, the road to the nearby town. In the aftermath, the farm's inhabitants are forced to contend with their complicity in a series of events that left a man dead and a family irrevocably fractured.
From the award-winning historian and filmmakers of
The Civil War, Baseball, The War, The Roosevelts,
and others: a vivid, uniquely powerful history of the conflict that tore America apart--the companion volume to the major, multipart PBS film to be aired in September 2017.
The Next Great American Novel - as told from the immigrant's eyes. A family of four - three sons, one father - leave their homeland and re-invent themselves in the Land of Opportunity. But identity is not a demon so easily exorcised, and both their past and the future come to each Golden in their own cataclysmic way. - Katelynne Shimkus
My Absolute Darling
dug its claws into me deep and hard. The main character, a 14 year old girl struggling in a very difficult home, is as memorable a character as I have read in years. Her relationship with her father is a high-tension electric wire and her searching is believable and raw and poignant. If you like fiction that moves you, that stretches you, that raises questions about love, family and what it is to be human, this book is for you.
Bolder, even, than the ambitious books for which Stephen Greenblatt is already renowned,
The Rise and Fall of Adam and Eve
explores the enduring story of humanity's first parents. Comprising only a few ancient verses, the story of Adam and Eve has served as a mirror in which we seem to glimpse the whole, long history of our fears and desires, as both a hymn to human responsibility and a dark fable about human wretchedness.
Whoever You Are.

Whatever You Believe.

Everything Is About To Change.
The stunningly inventive new novel from the world's most popular thriller writer.
Each month Northshire Bookstore's award-winning booksellers will select the perfect book and send it to your friend, loved one or yourself!
Each book will arrive beautifully wrapped with a gift card.
Gift Giving Made Easy


We have hundreds of great books in stock in our Manchester store and not enough room to display them all. Please ask a bookseller if there is one you are looking for or browse the section for one you did not know you wanted!



For more information on any of the used and rare books in our store, send an email
Do you want to receive weekly event reminders for our Saratoga Springs or Manchester store, including author events, children's events, and store promos?
Thank you for Supporting Independent Bookselling!
Northshire Manchester

Open Daily at 10 am
Sunday - Thursday until 7 pm
Friday - Saturday until 9 pm
4869 Main Street
Junction of Routes 7A & 11/30
Manchester Center, VT 05255

VT 800-437-3700
Northire Saratoga
Open Daily at 10 am
Sunday - Thursday until 7 pm
Friday - Saturday until 9 pm
424 Broadway
Saratoga Springs, NY 12866

By virtue of selling books, we exist at a crossroads of culture and business. The recent events in Charlottesville and the communication from the executive branch have made it hard for many people to make sense of the world. Is this really where we are at?
Back in 2015 a man threatened to put us out of business because we had a copy of the Quran on display. My public statement about this incident included this line - "If we are so insecure in our own basic goodness and faith that we can't tolerate, let alone appreciate, the display of "other," in whatever form, then we are terrorists ourselves." It feels as relevant today as it did then.
Of course, it is easy to lay blame on others. Clearly, when it comes to bigotry, we also need to look inward. A sage voice in troubled times is the American Buddhist nun, Pema Chodron who has this to say, "Although it is embarrassing and painful, it is very healing to stop hiding from yourself. It is healing to know all the ways that you're sneaky, all the ways that you hide out, all the ways that you shut down, deny, close off, criticize people, all your weird little ways. You can know all of that with some sense of humor and kindness. By knowing yourself, you're coming to know humanness altogether. We are all up against these things. Let it be compassionate and gentle and humorous. Then you'll be changing old stuck patterns that are shared by the whole human race. Compassion for others begins with kindness to ourselves."
Wishing you a wonderful September,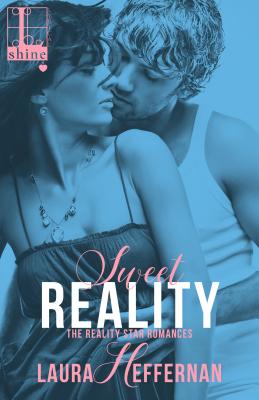 Book Launch!

Laura Heffernan

Sweet Reality

Saturday, September 9th

7:00 pm

Saratoga Springs, NY
SUGAR, SEA SALT, AND SHOW BIZ
Jen Reid's life after The Fishbowl has been great--she's gone from being a broke twenty-four-year-old Seattleite with no love life and no job to the twenty-five-year-old who got the guy, moved to Miami, and is starting a bakery with her best friend. She thinks her showmance love might be about to propose. And with mouthwatering goodies based on everyone's favorite shows, her business, Sweet Reality, is destined for success.
That is, until a killer competitor opens right across the street...
Launch Party!!!

Eric Rickstad

The Names of Dead Girls

Friday, September 15th

6:00 pm Launch Party

7:00 pm Presentation
Manchester, VT
Join us for a launch party for one of our favorite local authors,
Eric Rickstad
as he presents his newest thriller,
The Names of Dead Girls,
his much anticipated sequel to
The Silent Girls
. We'll kick off the night at 6:00 pm with wine, soft drinks and small bites. At 7:00 enjoy an author presentation followed by Q&A and a book signing.
Allan Carter
Allan Carter
is the historian of the National Racing Museum and Hall of Fame in Saratoga Springs, NY. His new book is
a thorough exploration of the world of New York State breeding before the advent of the New York State thoroughbred breeding program in 1973.
Sarah Jaffee
Necessary Trouble is the definitive book on the movements that are poised to permanently remake American politics. We are witnessing a moment of unprecedented political turmoil and social activism. Over the last few years, we've seen the growth of the Tea Party, a twenty-first-century black freedom struggle with BlackLivesMatter, Occupy Wall Street, and the grassroots networks supporting presidential candidates in defiance of the traditional party elites.

This new book honors the state's mission to connect with its local organic farmlands and the farmers who nurture and care for them. It also serves as a guide for eating organically and non-GMO in Vermont.
Some of the recipes include:
Avocado, Jalapeno, and Cheddar Cheese Cornbread ~ Maple Kale Salad with Toasted Almonds ~ Oven-Roasted Organic Pulled Pork Sandwiches with Spicy Apple Cider Vinegar Slaw and more.
by Kevin Henkes
Everything is yellow, red, orange. Everything is chilly, frisky, gusty.Everything is changing, turning.It's the middle of Fall. Can you see it? Can you taste it?
Can you smell it? Can you imagine it?
For the millions who log in every day, Warcross isn't just a game--it's a way of life. The obsession started ten years ago and its fan base now spans the globe, some eager to escape from reality and others hoping to make a profit. Struggling to make ends meet, teenage hacker Emika Chen works as a bounty hunter, tracking down Warcross players who bet on the game illegally. But the bounty-hunting world is a competitive one, and survival has not been easy.
Summer's over and it's time for Sunny Lewin to enter the strange and unfriendly hallways of . . . middle school. When her Gramps calls her from Florida to ask how she's doing, she always tells him she's fine. But the truth? Sunny is NOT having the best time.
Independently Published
at Northshire Bookstore
by ShiresPress.
A tender, charming funny novella of modern romance. Edward is a pansexual Manhattanite who is so morbidly shy he cannot see people as people. He loves the males and females of all species, though the creatures he loves are so human they might not be imaginary at all.
Manchester Reading Groups
this month at the Northshire,
click here
to see what we're reading, then join us!
Northshire Classic Mystery
Northshire History Reading Group
Northshire Mystery and Thriller

Northshire Women Read

Northshire Cookbook Reading Group

The Dark Side Reading Group
Northshire Poetry Reading