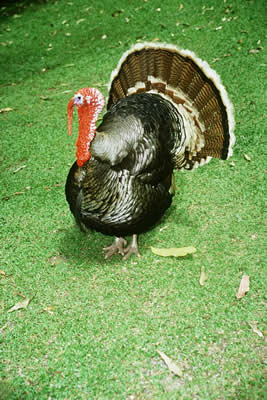 Don't Forget,
The Dance Corner will be closed for Thanksgiving Wednesday, 11/21- Sunday, 11/25
Happy Thanksgiving!
The Dance corner hours are posted below. please do not drop off students for class earlier than these times unless you have made a special arrangement with Miss Carrie. Please arrive promptly at the end of class to pick up your dancer. Most of our instructors have long commutes home from the studio and we would like them to be able to leave promptly after the final class of the night.
Dance Corner Hours-

Mondays- 3:00-8:30pm

Tuesdays- 3:00-8:30pm

Wednesdays- 9:15-10:00am
& 3:15-8:30pm

Thursdays- 9:15-10:30am
& 3:00-8:30pm

Fridays- 3:30-7:00pm

Saturdays- 8:45am- 12:00pm

Sundays- Closed
Order Dance Corner Jackets by 11/10
Wearing Dance Corner jackets is a great way for students to show their studio pride, and let everyone know that they love to dance.
We will be accepting orders for the holiday season until
Saturday, 11/10.
Click here to download and print your order form
All of the jackets are $66 (this includes tax and shipping). This is your ONLY chance to order these jackets until 2013. Don't miss out!
Tuition Payments
Monthly Tuition bills are due upon receipt. Payments can be mailed to the studio or left in the "Check Box" in the main lobby waiting area.
A $10 late fee will be applied to any monthly or semi-annual payments not received by the 15th of the month. Also, there is a $25 charge for returned checks. The Dance Corner accepts Visa, Mastercard and Discover, allowing you to have your tuition bill paid automatically each month. See Miss Carrie for details.

The Dance Corner Voted Best of the Shoreline
For the third year in a row The Dance Corner has made the Shoreline Newspapers' "Best of " list. The Dance Corner was voted #1 in the category of "Best Kids' Ballet" and #2 in the "Best Kids' Dance" category. Over 1000 ballots were counted in the annual reader's poll.
We are thrilled to receive this recognition from the community.
Thank you everyone for your support of our studio!
Costume Measurements
It's hard to believe it but we are a 3rd of the way through the dance year, and it's time to start thinking about the recital. Miss Carrie will order costumes at the beginning of December. In order to ensure proper costume fit, students will be measured during their classes this month.
Costume Orders
Costumes for all students dancing in the annual recital will be ordered at the beginning of December. Costumes are non-refundable and non-returnable. If your child will not be participating in the annual recital, please let Miss Carrie know by December 1st. If you previously declined to pay a costume deposit because you didn't think your child would be in the recital, but would now like her to participate, please contact Miss Carrie, so she can add your child to the costume order list.
Families are responsible for their entire costume bill even if their child withdraws from classes between December and June.
Student Drop-Off & Pick-Up
We understand everyone's schedule is hectic, but please do your best to drop off dancers on time for classes. Students who are late to class miss out on valuable warm-up time. Warming up muscles properly prevents injuries. Students who are more than 15 minutes late to class may be asked to sit and observe for their safety.
For their safety, we do not allow students to wait outside for parents. Please come into the studio to pick-up your children after class. It is getting dark earlier now and we are concerned about the safety of children walking through the busy parking lot. Please SLOW DOWN when driving through our parking lot. Between classes there are many pedestrians walking in and out of the building. For everyone's safety, please use caution when driving in the parking lot.
Also, please DO NOT enter the unpaved one lane driveway. This is the drive that borders the Running Brook Farms property. This is an EXIT ONLY. Please enter the main PAVED entrance that is closest to the dance shop on the left side of the building. You can drive around the back this way and exit out the unpaved driveway on the right side of the building.
Thank you.
Recital Dates

Our annual recital will be held at the Haddam Killingworth High School on 6/1 & 6/2 2012. All classes will not dance on both days. The schedule of which classes perform in each show will be distributed in February. There will be 2 onstage rehearsals, one on Wednesday, 5/28 and another on Friday, 5/31. Classes will be assigned to one rehearsal night. This schedule will be distributed in early May. Please let Miss Carrie know about any conflicts ASAP. We would like to do our best to create a rehearsal schedule that works around school concerts and other events. You can see the entire Dance Corner Calendar here.
Thanksgiving Food Drive
As we enter the Holiday season, it is important to remember that there are many families who can not afford many of the things that we take for granted. During the month of November The Dance Corner will be holding a food drive to benefit The Shoreline Soup Kitchens.
Miss Carrie and The Dance Corner staff are asking that all students bring a non-perishable food item to class between November 1st & November 17th. The collected food will be donated to The Shoreline Soup Kitchens to help feed needy families this holiday season. Your contributions are very much appreciated, and this year they specified that they need everything!.
The most needed items include: Juice, SPAM, tuna, peanut butter, low sodium soup, canned fruit, oatmeal, breakfast cereal, beef stew, rice, pasta, beans, and canned meat.
Their Holiday needs are: Boxed pie crust, canned pie filling, nuts, baking supplies, and spices.
Non- food items are also needed: "Green" grocery bags, paper or plastic grocery bags, rubber gloves, Ziploc bags, cleaning products, garbage bags, food store gift cards, grocery shopping carts, and paper plates, forks, knives, spoons, and hot/cold cups.
SHOES, LEOTARDS, TIGHTS, TANK TOPS, BAGS AND MORE ON SALE IN OUR DANCE SHOP!
stop in today and see what's new!
TUESDAYS- 3:30-8:00
WEDNESDAYS- 3:30-8:00
THURSDAYS- 3:30-7:00
FRIDAYS- 3:30-5:30