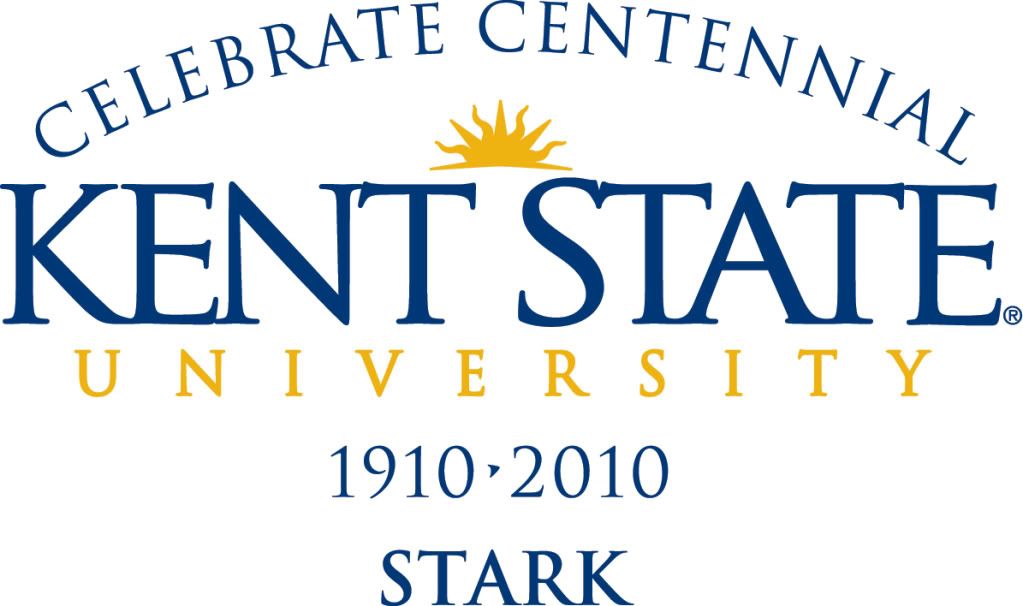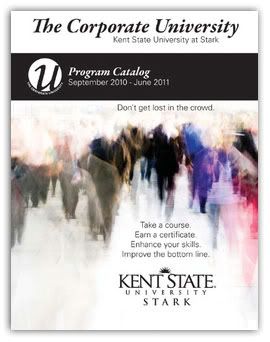 Did you receive the Corporate University program catalog?
Why the Opinions of Employees Matter
by Marshall Hill, Research Associate
In today's economy, it might be easy to discount metrics such as employee satisfaction and commitment, but one might want to think twice before taking such a position. Leaving for another position is not the only way employees can affect the bottom line. Research has shown that satisfied employees are more committed to their job resulting in better attendance, decreased tardiness, decreased turnover, better performance and improved productive behaviors. These positive employee behaviors may be enough for some to accept the importance of employees' opinions, but others might be saying "show me the money" or "what does this mean for my organization."
In this light, current studies across different industries have reported that employee satisfaction influences customer satisfaction and the financial bottom line of an organization. For example, a 2009 study of the healthcare industry linked quality human resource practices to employee satisfaction, process performance, customer satisfaction and organizational financial performance. This study is particularly enlightening given the fact that process performance can be a matter of life or death in the healthcare industry.
In another study conducted over a two-year period of 306 retail store managers, 1,615 employees and 57,656 customers, a relationship was shown between store manager satisfaction, employee satisfaction, customer satisfaction and the dollar amount spent per customer. The results of this study demonstrate the chain of affect that an individual employee can have in affecting the bottom line of an organization.
What does this mean for your organization? Employee satisfaction is not a metric that should only be examined when it is convenient; it should be regularly monitored and reacted to as if the bottom line depended on it.
Employee Opinion Survey
The Corporate University would like to offer you a new, "no-cost" research tool that may be of interest to you and your colleagues. The goal of this survey is to provide you with information about your workplace environment and culture. The Employee Opinion Survey has six questions and takes only two minutes to complete.
For a preview of the survey, please click here:
Employee Opinion Survey
.
If you are interested in deploying this tool within your organization, please contact me (330.244.3505;
kbaxter@kent.edu
),
Lillian
(330.244.3514) or
Julie
(330.244.3515).
Ohio Company offers Advanced Training in Restoration Management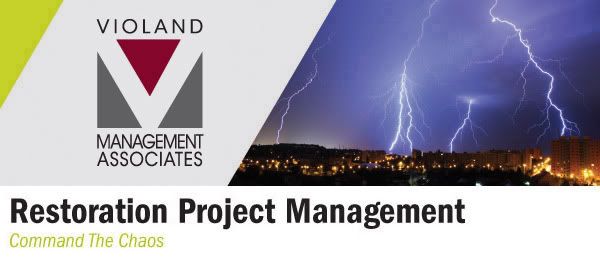 Violand Management Associates (VMA), in association with The Corporate University, Kent State University at Stark, is pleased to offer a diploma in Restoration Project Management, designed specifically for project managers, estimators, project coordinators and owner/operators of disaster restoration companies.
Topics covered in the program include supervisory skills and time management, damage assessment, estimating, customer service, legal issues, understanding insurance policies and handling cash flow, among others.
The Restoration Project Management Program is scheduled to begin on Jan. 10 at Kent State University at Stark in North Canton. Those interested should begin the application process by contacting VMA at 800-360-3513 or info@violand.com; the program is limited to 25 participants.
Entrepreneurial Programs

The Corporate University, in partnership with the Small Business Development Center, is offering a new and unique learning opportunity for all forward-thinking entrepreneurs.

During two interactive programs, you will have the opportunity to join other local entrepreneurs in frank and provocative discussions about managing your strong suits to build a professional organization designed for growth and smooth succession planning -- now and in the important future.

These facilitator-driven sessions are designed for determined, participating entrepreneurs willing to begin thinking in a new dimension, while taking into account an entrepreneur's ever-present desire to achieve important business objectives, and financial and personal freedoms.


For more information, please click here:
Online Survey Services

Do you want to know what your customers or employees are thinking?
Have you thought about the need for a survey, but were unsure about doing it yourself or thought professional research services were out of your budget? Our research team will design and implement an online survey based upon your goals and needs. Your results will be provided in an easy-to-understand report allowing you to make data-driven decisions.
From customer satisfaction to employee engagement to public opinion, we can deliver a customized online survey via your website, email database or even your Facebook page. Pricing is affordable at $125 per-question/item (minimum $1,000.00). If you would like additional information about our online survey services, please contact Marshall (
330.244.3530).
We look forward to learning with you soon.