Register Today:

December 3
America's Role in Helping Refugees at Home and Abroad
Thursday, December 3
5:30 - 7:00 PM
Admission: Free
Anne C. Richard
Assistant Secretary of State for Population,

Refugees, and Migration
Introductory Remarks by
:
Ralf Horlemann
Consul General of the

Federal Republic of

Germany in Boston
The conflict in the Middle East has led to 11 million displaced persons. They're part of an unprecedented displacement of 60 million people worldwide. How should the United States respond to the current

refugee crisis?
WorldBoston together with Northeastern University invite you to a talk by Anne C. Richard on the refugee crisis and the State Department response.
Northeastern University

Curry Student Center

Ballroom

360 Huntington Avenue

Boston, MA 02115
BNID Networking Night with the British Consulate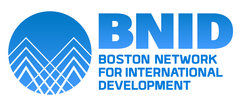 Thursday, November 5

6:00 - 8:00 pm


You can support our work without even leaving your desk! By spreading the word about WorldBoston, you help us reach new audiences and bring in new members and citizen diplomats. Here are a few of the places you can find us online:
Keep up-to-date on upcoming international visitor projects and WorldBoston events, and now follow our blog right on
worldboston.org!
Get the latest on WorldBoston events and visitor programs, find out who else in #Boston is a citizen diplomat and learn about the work of our partners in the U.S. and beyond.
For pictures, news articles, videos, and relevant announcements about WorldBoston events and international visitors.

The International Visitor Leadership Program (IVLP) is the U.S. Department of State's premier professional exchange program and WorldBoston's main Citizen Diplomacy partner.
Launched in 1940, the IVLP is a professional exchange program that seeks to build mutual understanding between the U.S. and other nations through carefully designed short-term visits to the U.S. for current and emerging foreign leaders. These visits reflect the International Visitors' professional interests and support the foreign policy goals of the United States.
The U.S. Department of State's Bureau of Educational and Cultural Affairs funds and administers the IVLP. In doing so, the Bureau enters cooperative agreements with National Program Agencies, a group of private, not-for-profit organizations based in Washington, D.C., that design and implement national IVLP itineraries.
In addition to the National Program Agencies, the International Visitor Leadership Program relies on the commitment and skills of local community organizations across the U.S., known as Centers for International Visitors (CIVs). Under the professional association of Global Ties U.S., local CIV members develop professional programs, arrange cultural activities, and provide home hospitality for international visitors.
WorldBoston is part of the Global Ties network of more than 90 CIVs in 45 states.


November at WorldBoston
Updates from the Office
Violent extremism in the Middle East. Russian and Chinese bids for a new geopolitical order. Not to mention recalibrating U.S. responses and long-term interests as we begin the next presidential election cycle.
There really is a lot to keep up with in our world these days.
And WorldBoston has a lot to offer to help us all do that -- and more.
In the coming weeks we have exceptional flagship series installments:
And we also have two very special events:
Finally, we want to offer hearty congratulations to our long-time Great Decisions supporter, the Lowell Institute on receiving the 2015 Massachusetts Governors Award in the Humanities.
We hope to see you soon.
Reserve Your Space
WB2030 Young Professionals Meet-Up
6:00 - 8:00 pm
District Hall Lounge
Admission: Free
Building Bridges: Strengthening European and Transatlantic Security

Thursday, November 19
11:00 am - 12:30 pm
Suffolk University
Main Function Room
120 Tremont Street
Boston, MA 02108
Admission: Free
Co-sponsored by The Ford Hall Forum at Suffolk University
Great Decisions Series
Thursday, November 19
6:00 - 7:30 pm
Suffolk University Somerset Building
Featuring:
Dr. David Siddhartha Patel
Research Fellow, Brandeis
Crown Center for Middle East Studies
Admission: Free
Tuesday, December 1
5:30 - 7:00 pm
The Downtown Harvard Club of Boston
1 Federal Street
Boston, MA 02110
Featuring:
Ambassador Herman J. Cohen
Former Assistant Secretary of State for African Affairs
Admission: $27 General Admission | $17 WorldBoston Members
Great Decisions Series
Tuesday, December 15
6:00 - 7:30 pm
Suffolk University Law School
Room 365
120 Tremont Street
Boston, MA 02108
Featuring:
Dr. Serhii Plokhii
Professor of Ukrainian History, Harvard University
Admission: Free
Entrepreneurship and Strategic Innovation
November 5 - 11
A group of professionals
from European countries will be traveling to Boston to examine how society fosters innovation and creativity in the private sector. This delegation also is hoping to learn about how academic and scientific research is converted to the commercial sector.
Science and Technology Cooperation
November 7 - 11
We will be welcoming a group of Chilean delegates to Boston this November. This delegation is visiting in order to gain insight on how STEM is incorporated into society, such as through education and in business.
November 12 - 18
An Indonesian delegation
will be visiting Boston in order to learn more about marine sustainability and protection. This group is particularly interested in ways to promote conservation of marine assets through science, technology and policy.
The U.S. Experience in Supporting Military Veterans
November 25 - 28
This November, we will be hosting a delegation from Ukraine
interested in learning about ways in which Boston supports veterans. These delegates will observe how veterans are reintegrated into society and strategies used to help veterans manage Post-Traumatic Stress Disorder.
Spain
Internationalization of Higher Education
October 21 - 24
Recently, we welcomed Mr. Alvaro Escribano from Spain to Boston. His visit was focused on how the U.S. education system fosters international mobility for its students; furthermore, he will examined how U.S. universities manage their study abroad and international summer school programs.
Israel
U.S. National Security Policy Decision-Making
October 3 - 7
We had the pleasure of hosting a group from Israel, comprised of journalists, academics, researchers, and government officials, interested in policy. This delegation came to Boston to more thoroughly understand the interconnected aims and processes of U.S. foreign security policy-making in order to reflect it accurately in their assessments.
Afghanistan
NGO Management & Women's Empowerment
October 2 - 3
A group of professionals from Afghanistan visited Boston this past October to discover the role of the NGO sector in U.S. society in terms of promoting women's empowerment and the ways that non-governmental organizations are effectively managed, both financially and administratively.
Regional Project
Safeguarding Communities - Promoting Engagement and Countering Extremism
October 1 - 6
We recently welcomed a group of professionals from various Middle Eastern countries to Boston. They examined government and local empowerment efforts that strengthen communities, promote tolerance, and youth violence prevention.