Independent Films at the Gaslamp 15
BERNIE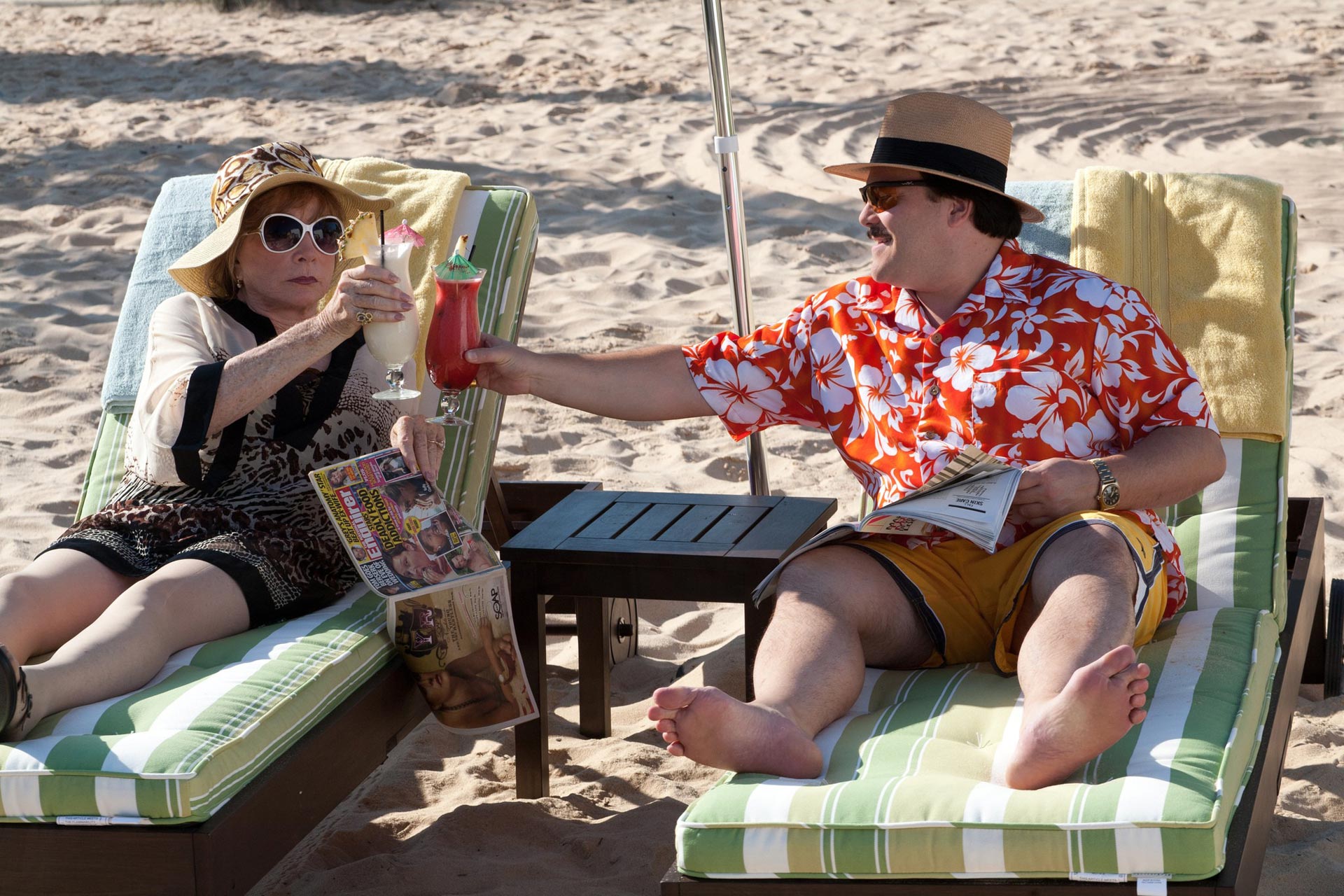 Iconic indie filmmaker Richard Linklater (BEFORE SUNSET, DAZED AND CONFUSED) and screenwriter Skip Hollandsworth deliver a witty and affectionate black comedy about small-town Texas in BERNIE. Based on fact, the film tells of a well-liked, warm-hearted mortician (Jack Black) suddenly accused of murder. Shirley MacLaine plays the town's richest and most hated citizen, while Matthew McConaughey is a spotlight-craving prosecutor who hopes the case will make him a media celebrity. All three stars have been winning raves at international film festivals, from London to Los Angeles to Texas' own SXSW.
PEOPLE LIKE US
An intimate character drama inspired by true events, PEOPLE LIKE US stars Chris Pine as Sam, a salesman whose latest deal collapses on the day he learns that his estranged father has suddenly died. Against his wishes he returns home to put his father's estate in order - and fulfill his last wishes to give a shaving kit full of $150,000 cash to the adult half-sister Sam never knew he had. As he gets to know Frankie (Elizabeth Banks) and her son, Sam is forced to examine his own life choices and rethink everything he thought he knew about his family. Also stars Elizabeth Banks, Mark Duplass and Michelle Pfeiffer.
MOONRISE KINGDOM
Opening the 2012 Cannes Film Festival, MOONRISE KINGDOM is the latest from Oscar nominee Wes Anderson (THE ROYAL TENENBAUMS, FANTASTIC MR FOX) - the director's first in nearly four years. The film tells the story of two 12 year olds who fall in love, make a secret pact, and run away together into the wilderness. Chaos ensues as their small coastal New England town searches for them. Bruce Willis, Frances McDormand (FARGO), Tilda Swinton and Edward Norton join Anderson favorites Bill Murray and Jason Schwartzman in this quirky, warm-hearted, and visually stunning film.
HEADHUNTERS
A man living on both sides of the law is caught in a dangerous game in this taut Norwegian thriller. Based on Jo Nesbo's bestselling novel, HEADHUNTERS stars the talented Aksel Hennie (Max Manus) as Roger, a charming scoundrel and Norway's most accomplished headhunter. Roger is living a life of luxury well beyond his means, and stealing art to subsidize his expensive lifestyle. When his beautiful gallery owner wife introduces him to a former mercenary in the possession of an extremely valuable painting, he decides to risk it all to get his hands on it, and in doing so discovers something which makes him a hunted man.
THE HUNGER GAMES
One of the most eagerly awaited films of 2012, with early buzz indicating it will soar beyond our wildest expectations. Based on the first of Suzanne Collins' phenomenal trilogy, THE HUNGER GAMES takes a despairing view of a post-apocalyptic future where teenagers fight televised battles to the death under the sponsorship of the evil Capitol. Jennifer Lawrence (Oscar nominee for WINTER'S BONE) plays fearless fighting teen Katniss. Both chilling and thrilling, the film promises not to disappoint Collins fanatics while leaving new fans hungry for more. Also rumored: Woody Harrelson steals the show as Katniss' boozy mentor Haymitch. A dazzler, this one should be.
Gaslamp 15

701 5th Avenue - San Diego, CA 92101

Box Office (619) 232-0401

Rentals (972) 943-1310