Join Our Email List
Click Below


Contact OMCA
Call Us!
410-730-4610
Send a Fax
410-730-4620
Website
oaklandmills.org


Office Hours
Mon - Thurs
9:00 am - 8:30 pm
Friday
9:00 am - 4:30 pm
Saturday
9:00 am - 12:30 pm
Sandy Cederbaum

Village Manager
manager@oaklandmills.org


Susan Azoulay
rentals@oaklandmills.org


Brigitta Warren
Events/Administrative Coordinator
events@oaklandmills.org


Covenant Advisors

Bob Bellamy


(property concern issues)

propertyconcerns@oaklandmills.org



Carrie Wenholz

(Exterior Alteration Applications)

applications@oaklandmills.org



applications@oaklandmills.org

Click on this LINK to contact Oakland Mills Board Members.
Celebrate Life's Special Moments at The Other Barn
Visit our new website
www.theotherbarn.org
Contact Susan Azoulay, Rental Facility Coordinator for details about renting this venue!
rentals@oaklandmills.org
410-730-4610
Lively Arts For Little

Ones 2016-2017

Mr. John Music
Fri. March 24, 10 am
Chris Cambell

Fri. April 21, 10
Silly Goose & Val


Join us for a lively introduction to the arts for little ones. Each show is 45 minutes in length and geared for very young audiences.
Tickets are $5 for everyone ages 2 & up. Tickets may be purchased at the door or online:
www.brownpapertickets.com/event/
2564668


Support our great local OM Schools!
Oakland Mills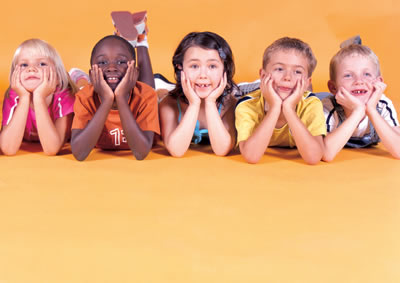 CLICK on the school name to access their website.
911
Non-Emergency #
410-313-2200



If you See Something - Say Something.
Local Oakland Mills Community Police Office
phone for messages only,
do not call this number in an emergency
- 410-313-5805
OM Community Police Officer
Officer Luke Buchanan
lbuchanan@howardcounty
REPORT STREET LIGHTS
THAT ARE OUT
Open the link below to report Street Light Outages. You must include the light pole number which is on a band affixed to the pole:


https://bge.custhelp.com/app/ODL-LightingOutage


Check out all there is to know about Howard County by clicking the icon below.
Howard County's New Snow Plow Tracker

READ
about the new snow plow tracker system
HERE
.
TRACK the Snow Plows
HERE
Support Oakland Mills Merchants
Please Support Our
Click on the link below for a complete listing of all OM Merchants and Businesses.
See Click Fix is an interactive web site for Howard County residents to report issues to the County. Issues include, but are not limited to roadway issues, missing street signs or fallen street signs, street tree issues, potholes, cracked sidewalks etc.
Basically if something on a county right-of-way or public road or sidewalk looks "out of whack" please use this site to report it.
THIS IS NOT a site for 911 emergencies or police or fire issues.
Little Free Library
Stop by the

Little Free Library


Located just outside the Other Barn next to the Courtyard. It's open 24/7!



Our Oakland Mills Little Free Library is a very popular destination in the village center.

OMCA Meetings and Important Announcements
Oakland Mills Board of Directors

To Contact the OM Board click
HERE
The Oakland Mills Board meets the 2nd and 4th Tues. of each month at The Other Barn at 7:00 p.m.


OMCA Committee Meetings - Everyone welcome!
Feb. 28, 2017, 6:00 p.m. - OM Education Committee
Feb. 28, 6:00 p.m. - OM Neighborhood Enhancement Advisory Committee



Farewell Road Street Calming - Organization Meeting

Mon. Feb. 13, 7:00 p.m. at The Other Barn
Join neighbors interested in moving forward with the street calming (street hump) process for Farewell Road.
For more information contact Carol Brain at
mdfemme@yahoo.com

For a list of committees and committee chairs click HERE.
Oakland Mills Feasibility Study of the Oakland Mills Village Center and Surrounding Area
-
For information follow this LINK.
View past OMCA board meeting minutes HERE.


Resident Architecture Committee (RAC)
The next RAC meeting will be held on Thursday, February 16 at 7:30 at The Other Barn. Sign in begins at 7:00 p.m.
Oakland Mills Election Season Begins on Feb. 14th
Oakland Mills Community Association holds an annual village election for the Board of Directors and Columbia Council Representative.


There are seven open seats on the Board and one Columbia Council Rep. seat. (Council Rep. sits on the Columbia Association Board of Directors.)


Candidate packets will be available beginning Tues. Feb. 14 at The Other Barn. Nomination petitions must be returned by Friday, March 3 at 4:00 p.m.


A candidate information session will be held at The Other Barn on Monday, Feb. 27 at 6:30 p.m.

Columbia Association will hold two information sessions for those considering running for the Council Rep. seat. Attend one of the two which will be held on February 21 at 7:00 p.m. and Feb. 25 at 10:00 am. CA sessions will be held at CA headquarters located at 6310 Hillside Court.
Homeowner Resource Guide Available on OM Website

The Oakland Mills Community Association is pleased to able to offer a Homeowner Resource Guide which is now available on our website at oaklandmills.org and at The Other Barn.


This information in the guide is current as of January, 2017, but the information provided within, may change without notice to OMCA. OMCA does not promote or endorse any of the resources listed, this guide is only to be a service to the community.


If you have questions, please contact Brigitta Warren at 410-730-4610 or events@oaklandmills.org


LINK TO RESOURCE GUIDE: (click either link)
Jazz in the Mills Proudly Announces the 2017 Season
Jazz in the Mills 2017 Announces the 2017 Season's Performers and Show Dates
Show Dates and Performers:


March 26: Reginald Cyntje Group

June 25th: Miles Griffith Quartet Sept. 17th: Thad Wilson Orchestra

featuring

Alison Crockett Dec. 3rd:

Holiday Jazz Extravaganza welcome back by popular demand

Shirleta Settles ($35)

Tickets for the March, June and Sept. shows are $20 in advance and $25 at the door. December ticket price is $35 in advance and $40 at the door and includes a buffet. Purchase the entire series and save $10. Series tickets are $85 for all four shows and are available for sale at The Other Barn.


Reginald Cyntje Group
Sunday, March 26, 5 - 7:30 p.m.
"From the Virgin Islands, this passionate performer has deep seated knowledge of Caribbean music and culture that has settled into his jazz trombone playing." (NPR

Music)
Jazz in the Mills is sponsored by Ms. Lavenia Nesmith and the Oakland Mills Community Association. Tickets can be purchased at The Other Barn or
http://www.brownpapertickets.com/event/2774213
Series tickets (4 shows) available at The Other Barn.

Snacks and beverages for sale. No refunds or replacement of lost tickets. For more information contact Lavenia Nesmith at 301-596-5128, lavenia_nesmith@comcast.net or manager@oaklandmills.org
Columbia Smart Energy Challenge
Columbia's Smart Energy Challenge

Save Money on Energy Audits
Save money on energy audits! Reduce your electricity bills and make your home more comfortable!


INFORMATION SESSION

Thurs. March 9 at 7:00 p.m.

Historic Oakland, 5430 Vantage Point Road

Jan. 1 - June 30 - Through this program:

- home energy audits are $100 (a $400 value)

- residents receive a rebate of 50 percent of the improvement cost with a $2,000 maximum
- earn $50 when you refer a friend who completes an energy audit
- help your neighbors ~ any village that completes at least 10 energy audits during the challenge will get 100 free LED bulbs for its residents



TO SIGN UP for an energy audit:

visit RetrofitBaltimore.com/columbia. For information
on the Columbia Smart Energy Clhallenge contact Allie Busching at 410-929-6139 or ABusching@RetrofitBaltimore.org


Sponsored by Columbia Association, Civic Works and Retrofit Baltimore
Searching For Spring Egg Hunt ~ April 1, 2017
Searching For Spring at the
Columbia SportsPark


Saturday, April 1, 2017
10:00 am - 11:30 am
Crafts, Balloons, Egg Hunt and Turner "Dean of Magic"
For Children Ages 2 - 8
Advance tickets required for this FREE event.
Tickets are for Columbia Lien-paying residents only.
Tickets available at The Other Barn beginning March 3.
For information contact Brigitta Warren at
events@oaklandmills.org.
CLICK on the name of the gallery/organization to access websites.

Jazz in the Mills at The Other Barn - see above


Columbia Festival of The Arts:
ColumbiaFestival.org
Judy Collins' return performance in Columbia, Maryland, will be on April 1, 2017 at the James Rouse Theatre, presented by your Columbia Festival of the Arts.
Candlelight Concert Series
Candlelight Concert Society will conclude its 2016-2017 CandleKids season with award-winning music educators, the Akropolis Reed Quintet on February 26th

at 2 and 4 pm. The performances will be enhanced with a musical 'petting zoo,' where children and adults will be able to give many of the orchestral instruments a try!



Edgar Moreau

-

"the rising star of the French cello." - Le Figaro Magazine
Smith Theatre |Horowitz Center
Sunday's At Three
Chamber Music Series
The largest and fastest growing choral music program for older adults in the country!
Columbia Association News & Events
CA Headquarters and CA Member Services Office:
6310 Hillside Court
Columbia, MD 21046
CA main number: 410-715-3000
Member Service number: 410-730-1801
Maggie J. Brown Scholarship Information
Application Deadline: March 15, 2017
Columbia Association scholarship program offers up to six $2,500* education awards to graduating high school seniors who exhibit exceptional efforts in providing community service to benefit Columbia residents and those in the Columbia area.
Like Us!


The Other Barn

A great place to rent for

social events &

Oakland Mills Village


Join Our List



Enjoy the weekend!
Have a wonderful weekend!
Sandy Cederbaum, Village Manager