Join Our Email List
Click Below


Calendar Dates

Upcoming Programs & Events at The Other Barn

SAVE THE DATE!
April 4, 7pm -Candidates' Forum
April 5, 7pm - Posies in a Pot
a Master Gardener Presentation
April 8, 9:30am -Renew. Rehab. Replace Workshop
April 18, 6pm - OMCA NEAC and Education Committee's meet
April 18, 7pm - OMCA Board Mtg.
April 21, 10am - Lively Arts for Little Ones
April 25, 6 - 7pm, OMCA Volunteer of the Year reception
April 25 7pm, OMCA Board Mtg.
April 29, 8:30am - 5pm Election Day voting at The Other Barn
April 29, 9am, OM Plant Sale
April 29, 2:30 pm, Stevens Forest Elem. School Art Display at The Other Barn
Contact OMCA
Call Us!
410-730-4610
Send a Fax
410-730-4620
Website
oaklandmills.org


Office Hours
Mon - Thurs
9:00 am - 8:30 pm
Friday
9:00 am - 4:30 pm
Saturday
9:00 am - 12:30 pm
Sandy Cederbaum

Village Manager
manager@oaklandmills.org


Susan Azoulay
rentals@oaklandmills.org


Brigitta Warren
Events/Administrative Coordinator
events@oaklandmills.org


Covenant Advisors

Bob Bellamy


(property concern issues)

propertyconcerns@oaklandmills.org



Carrie Wenholz

(Exterior Alteration Applications)

applications@oaklandmills.org



applications@oaklandmills.org

Click on this LINK to contact Oakland Mills Board Members.
Celebrate Life's Special Moments at The Other Barn
Visit our new website
www.theotherbarn.org
Contact Susan Azoulay, Rental Facility Coordinator for details about renting this venue!
rentals@oaklandmills.org
410-730-4610
Lively Arts For Little

Ones 2016-2017

Fri. April 21, 10
Silly Goose & Val


Join us for a lively introduction to the arts for little ones. Each show is 45 minutes in length and geared for very young audiences.
Tickets are $5 for everyone ages 2 & up. Tickets may be purchased at the door or online:
www.brownpapertickets.com/event/
2564668


Oakland Mills PLANT SALE

Saturday, April 29

9:00 a.m.

Shop local at The Other Barn for the best selection of annual plants, herbs, and hanging baskets in town!
Doors open at 9:00 a.m.
Cash or Checks welcome!
STEVENS FOREST STUDENT ART DISPLAY at THE OTHER BARN

The Other Barn, Sat. April 29
2:30 p.m.
Stop by to view artwork created by SFES students.


Support our great local OM Schools!
Oakland Mills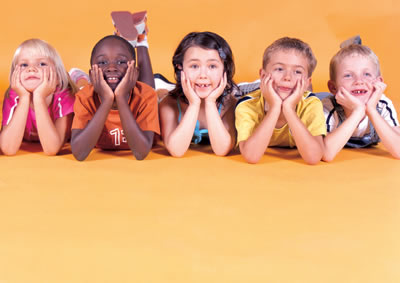 CLICK on the school name to access their website.
911
Non-Emergency #
410-313-2200



If you See Something - Say Something.
Local Oakland Mills Community Police Office
phone for messages only,
do not call this number in an emergency
- 410-313-5805
OM Community Police Officer
Officer Luke Buchanan
lbuchanan@howardcounty
REPORT STREET LIGHTS
THAT ARE OUT
Open the link below to report Street Light Outages. You must include the light pole number which is on a band affixed to the pole:


https://bge.custhelp.com/app/ODL-LightingOutage


Check out all there is to know about Howard County by clicking the icon below.
Support Oakland Mills Merchants
Please Support Our
Click on the link below for a complete listing of all OM Merchants and Businesses.
See Click Fix is an interactive web site for Howard County residents to report issues to the County. Issues include, but are not limited to roadway issues, missing street signs or fallen street signs, street tree issues, potholes, cracked sidewalks etc.
Basically if something on a county right-of-way or public road or sidewalk looks "out of whack" please use this site to report it.
THIS IS NOT a site for 911 emergencies or police or fire issues.
Little Free Library
Stop by the

Little Free Library


Located just outside the Other Barn next to the Courtyard. It's open 24/7!



Our Oakland Mills Little Free Library is a very popular destination in the village center.

Like Us!


The Other Barn

A great place to rent for

social events &

Oakland Mills Village


OMCA Meetings and Important Announcements
Oakland Mills Board of Directors

To Contact the OM Board click
HERE
Oakland Mills Feasibility Study of the Oakland Mills Village Center and Surrounding Area -

For information follow this

The Oakland Mills Board meets the 2nd and 4th Tues. of each month at The Other Barn at 7:00 p.m.
Please note that the

April 11th

OM Board meeting has been

postponed and rescheduled

for

Tues. April 18th at 7:00 p.m.

OMCA Committee Meetings - Everyone welcome!



April 18, 6:00 p.m. - 7:00 p.m. Oakland Mills Neighborhood Enhancement Advisory Committee
April 18, 6:00 p.m. - 7:00 p.m. Oakland Mills Education Committee
April 18, 7:00 p.m. Oakland Mills Board Meeting

For a list of committees and committee chairs click HERE.
View past OMCA board meeting minutes HERE.


Resident Architecture Committee (RAC)
The next RAC meeting will be held on Thursday, April 6 at 7:30 at The Other Barn. Sign in begins at 7:00 p.m.
Oakland Mills Announces

OMCA Volunteers of the Year
The Oakland Mills Board is pleased to announce the selection of the 2017 Oakland Mills Volunteers of the Year:


Phil and Gerry are both longstanding and involved residents of Oakland Mill. Both men were instrumental in the creation
of the Public & Open Space Committee and have worked with OM residents and Columbia Association for years to help preserve and maintain our open space. Most recently they agreed to co-chair a Public Space Task Force created
to focus on specific issues concerning our streets, sidewalks, cul-de-sacs, and other public spaces.

Please join us for a reception (sandwiches and dessert) on


Tuesday, April 25 from 6:00 pm - 7:00 pm at

The Other Barn
Oakland Mills Election Update
A Candidates' Forum will be held on Tuesday, April 4, 2017 at 7:00 p.m. at The Other Barn. This is YOUR opportunity to ask questions of the candidates.
The OMCA Election Newsletter and ballot & postage paid return envelope will be mailed to each property in Oakland Mills in early April.

Covenant Advisors' Corner
Residents are reminded to please comply with the Village Covenants. As spring approaches, we wish to ask you to particularly be aware of the following:

Trash cans and recycle bins and yard debris- Please put these out the night before or the morning of pick up and bring them back promptly. The covenants state: "If trash or other refuse is to be disposed of by being picked up and carried away on a regular and recurring basis, containers may be placed in the open, on any day that a pick-up is to be made, at such place on the Lot so as to provide access to persons making such pick-up. At all other times such containers shall be stored in such a manner so that they cannot be seen from adjacent and surrounding property".

Please be aware that Howard County no longer picks up leaves and other yard debris that is in plastic bags. Paper bags or reusable containers are required. The curb side collection is currently suspended for the winter and starts back up on the first recycle collection day in April. However, yard debris can be put out on the regular trash pick-up days until the yard debris recycling pickups resume. For more information, go to: howardcountyrecycles.org


Covenant Adviors' Contact Information is listed to the left side of page under Contact OMCA.

Renew. Rehab. Replace
Rethinking Columbia's Lawns and Gardens

Renew. Rehab. Replace
Rethinking Columbia's Lawns and Gardens



What: Workshop #3, final in a series for new & long time residents

When: Saturday, April 8, 2017, 9:30 am - 12:30 pm

Where: The Other Barn, Oakland Mills Village

Why:

As Columbia nears its 50th birthday, what are the ways we can honor and build on our city's past by keeping our communities attractive, livable, and responsive to changes in how families live today? Both new and long-time residents will be inspired by this 3-hour workshop as we explore some 21st century landscaping ideas and take a fresh look at Columbia's 40-50 year old yards.

Click

HERE

for the program schedule and speakers.

Sponsored by the Oakland Mills Community Association Board of Directors, the Oakland Mills Neighborhood Enhancement Advisory Committee, and Columbia 50th Birthday Celebration.



Free and open to the public.

Please RSVP to

manager@oaklandmill.org
"Anatomy of a SCAM" Presentation

Wed. May 17, 6:30 p.m. - 8:30 p.m.
Presentation by the HC Office of Consumer Protection and the Howard County Police
Wed. May 17th
at The Other Barn
The Oakland Mills Safety & Security Committee will host a presentation focusing on how to avoid SCAMS of all types. Rebecca Bowman, Administrator of the HC Office of Consumer Protection, and Officer Andre Lingham, HC Police Senior Citizen Liaison, will discuss a variety of SCAMS and
the "tools and knowledge" we need to best protect ourselves.
Bike With A Cop

Thursday, June 15 in Oakland Mills
June 15 in Oakland Mills
Save the Date - details TBA
This is a great event for kids! Last year we had a terrific turnout and everyone enjoyed exploring the local pathways with the Howard County Police Bike Patrol. Celebrate the end of the school year and start of summer with a bike ride and bicycle safety tips.
Jazz in the Mills Presents The Miles Griffith Quartet
Sunday, June 25, 2017

The Miles Griffith Quartet
Sunday, June 25, 2017
5:00 p.m. - 7:30 p.m.
at The Other Barn
This native New Yorker favors a hard swinging aggressive full bodied vocal style whether he is scatting, interpreting standards, or performing his own songs.
Advance tickets are $20 each and At-The-Door are $25.
Advance tickets can be purchased at The Other Barn or online at:
Jazz in the Mills is sponsored by Ms. Lavenia Nesmith and the Oakland Mills Community Association. Snacks and beverages available for sale at the performance.
No refunds or replacement tickets.
Future shows: June 25; Sept. 17, featuring Thad Wilson Orchestra with Alison Crocket; Dec. 3, Holiday Jazz Extravaganza featuring Shirleta Settles
POSIES in a POT - A Master Gardener Presentation
Wed. April 5, 7:00 p.m. at The Other Barn


Posies in a Pot
Wed. April 5, 7:00 p.m. at
The Other Barn


When properly planted, a pot of blooming flowers can brighten your outdoor environment throughout the growing season. Learn about the variety of containers, types of soil and nutrients, suitable plants, and colorful uses of container gardens.

Free program. Registration is preferred. Please contact Brigitta Warren at events@oaklandmills.org or call 410-730-4610 to register.

Sponsored by the Oakland Mills Community Association.
CLICK on the links below to access detailed information.




Breathe Deep - Columbia 5K Walk to end Lung Cancer

Sat. April 22, Downtown Columbia Lakefront Pla

za
Click HERE for details.
Jazz in the Mills at The Other Barn - see above


Columbia Festival of The Arts:
ColumbiaFestival.org
Judy Collins' return performance in Columbia, Maryland, will be on April 1, 2017 at the James Rouse Theatre, presented by your Columbia Festival of the Arts.
In celebration of Wilde Lake's 50th birthday, Gail Holliday, well known for her posters of Columbia landmarks, will exhibit original posters from the 70's in the Lobby Gallery, titled "Portraying Columbia: Gail Holliday: The Early Years." Fern Eisner will have an exhibit in the Bill White Room Gallery, "Then and Now", which includes photographs of Wilde Lake scenes in the 70's and the same scenes as they look today. Ms. Holiday's exhibit will be on display March 30 - June 13; Ms. Eisner's photos will be on display March 30 - May 6.
Sunday's At Three
Chamber Music Series
The largest and fastest growing choral music program for older adults in the country!
Columbia's 50th Birthday Celebration
Opening Ceremony


Visit Columbia's 50th for complete details.
Click HERE.
Columbia Association News & Events
CA Headquarters and CA Member Services Office:
6310 Hillside Court
Columbia, MD 21046
CA main number: 410-715-3000
Member Service number: 410-730-1801
For a complete listing of Columbia Association programs and events visit the CA webpage:
Homeowner Resource Guide Available on OM Website

The Oakland Mills Community Association is pleased to able to offer a Homeowner Resource Guide which is now available on our website at oaklandmills.org and at The Other Barn.


This information in the guide is current as of January, 2017, but the information provided within, may change without notice to OMCA. OMCA does not promote or endorse any of the resources listed, this guide is only to be a service to the community.


If you have questions, please contact Brigitta Warren at 410-730-4610 or events@oaklandmills.org


LINK TO RESOURCE GUIDE: (click either link)
As you can see there is a lot happening in Oakland Mills and around town.
Have a wonderful weekend and enjoy Columbia's beautiful daffodils!


I hope to see you out and about!
Sandy Cederbaum, Village Manager