Join Our Email List
Click Below


Calendar Dates

Upcoming Programs & Events at The Other Barn

SAVE THE DATE!
May 17, 6:30 pm - Anatomy of a Scam Presentation
May 23, 7 pm - OMCA Board Mtg.


June 13, 7 pm - OMCA Board Mtg.

June 15, 5:30 pm - Bike w/A Cop

June 25, 5:00 pm - Jazz in the Mills

June 27, 7 pm - OMCA Board Mtg.

June 29, 7 pm - Bugs that Bite
Contact OMCA
Call Us!
410-730-4610
Send a Fax
410-730-4620
Website
oaklandmills.org


Office Hours
Mon - Thurs
9:00 am - 8:30 pm
Friday
9:00 am - 4:30 pm
Saturday
9:00 am - 12:30 pm
Sandy Cederbaum

Village Manager
manager@oaklandmills.org


Susan Azoulay
rentals@oaklandmills.org


Brigitta Warren
Events/Administrative Coordinator
events@oaklandmills.org


Covenant Advisors

Bob Bellamy


(property concern issues)

propertyconcerns@oaklandmills.org



Carrie Wenholz

(Exterior Alteration Applications)

applications@oaklandmills.org



applications@oaklandmills.org

Click on this LINK to contact Oakland Mills Board Members.
Celebrate Life's Special Moments at The Other Barn
Visit our new website
www.theotherbarn.org
Contact Susan Azoulay, Rental Facility Coordinator for details about renting this venue!
rentals@oaklandmills.org
410-730-4610
Block Party and Cul-De-Sac

Funds for Oakland Mills Residents
Party with your neighbors!

RESERVE FUNDS IN ADVANCE TO DEFER THE COSTS OF A BLOCK PARTY OR CUL-DE-SAC ENHANCEMENTS!


We have funds available on a first come/first served, reserve in advance basis.


Contact Sandy Cederbaum, Village Manager at
manager@oaklandmills.org or call Sandy at 410-730-4610.
What action, if any, do you want your

Support our great local OM Schools!
Oakland Mills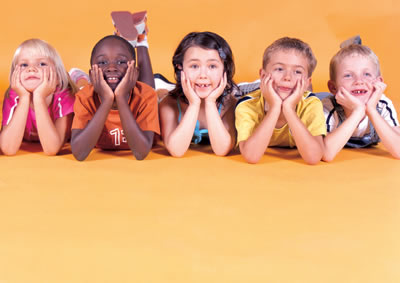 CLICK on the school name to access their website.
911
Non-Emergency #
410-313-2200



If you See Something - Say Something.
Local Oakland Mills Community Police Office
phone for messages only,
do not call this number in an emergency
- 410-313-5805
OM Community Police Officer
Officer Luke Buchanan
lbuchanan@howardcountymd.gov
REPORT STREET LIGHTS
THAT ARE OUT
Open the link below to report Street Light Outages. You must include the light pole number which is on a band affixed to the pole:


https://bge.custhelp.com/app/ODL-LightingOutage


Check out all there is to know about Howard County by clicking the icon below.
Support Oakland Mills Merchants
Please Support Our
Click on the link below for a complete listing of all OM Merchants and Businesses.
See Click Fix is an interactive web site for Howard County residents to report issues to the County. Issues include, but are not limited to roadway issues, missing street signs or fallen street signs, street tree issues, potholes, cracked sidewalks etc.
Basically if something on a county right-of-way or public road or sidewalk looks "out of whack" please use this site to report it.
THIS IS NOT a site for 911 emergencies or police or fire issues.
Little Free Library
Stop by the

Little Free Library


Located just outside the Other Barn next to the Courtyard. It's open 24/7!



Our Oakland Mills Little Free Library is a very popular destination in the village center.

Like Us!


The Other Barn

A great place to rent for

social events &

Oakland Mills Village


OMCA Meetings and Important Announcements
Oakland Mills Board of Directors

To Contact the OM Board click
HERE
The Oakland Mills Board elected the following Officers and Committee Chairs at the first meeting of the board year on May 9, 2017:
Board Chair:
Jonathan Edelson
Board Vice-Chair:
Kay Wisniewski
Architecture Committee Chair:
Lynn Engelke
Communications & Outreach Committee:
Phil Anderson
Housing Committee:
Bill McCormack
Safety & Security Committee:
Judy & Steve Gottsagen
Paul Verchinski:
committee announcement forthcoming
Columbia Council Representative
: Ginny Thomas
Chairs for the Neighborhood Enhancement Advisory Committee and Government External Relations Liaison will be announced at the May 23 meeting as will the appointment of representatives to the Columbia Association Tennis; Watershed Advisory; and Senior Advisory committees.
May 23, 7:00 p.m
June 13 and June 27 at 7:30 p.m.
Upcoming Board Agendas posted
HERE.
For a list of committees and committee chairs click HERE.
View past OMCA board meeting minutes HERE.


Resident Architecture Committee (RAC)
The next RAC meeting will be held on Thursday, May 18 at 7:30 at The Other Barn. Sign in begins at 7:00 p.m.
"Anatomy of a SCAM" Presentation

Wed. May 17, 6:30 p.m. - 8:30 p.m.
Presentation by the HC Office of Consumer Protection and the Howard County Police
Wed. May 17th
at The Other Barn
The Oakland Mills Safety & Security Committee will host a presentation focusing on how to avoid SCAMS of all types. Rebecca Bowman, Administrator of the HC Office of Consumer Protection, and Officer Andre Lingham, HC Police Senior Citizen Liaison, will discuss a variety of SCAMS and
the "tools and knowledge" we need to best protect ourselves.
Jazz in the Mills Presents The Miles Griffith Quartet
Sunday, June 25, 2017

The Miles Griffith Quartet
Sunday, June 25, 2017
5:00 p.m. - 7:30 p.m.
at The Other Barn
This native New Yorker favors a hard swinging aggressive full bodied vocal style whether he is scatting, interpreting standards, or performing his own songs.
Advance tickets are $20 each and At-The-Door are $25.
Advance tickets can be purchased at The Other Barn or online at:
Jazz in the Mills is sponsored by Ms. Lavenia Nesmith and the Oakland Mills Community Association. Snacks and beverages available for sale at the performance.
No refunds or replacement tickets.
Future shows: June 25; Sept. 17, featuring Thad Wilson Orchestra with Alison Crocket; Dec. 3, Holiday Jazz Extravaganza featuring Shirleta Settles
Covenant Advisors' Corner
Revised Guidelines and Seasonal Maintenance Reminders
Please take a moment to review the revised Architectural Guidelines - click
Seasonal Maintenance
- Section 6.01 of the Oakland Mills Village Covenants state: "Each owner shall keep all lots owned by him and all improvements therein or thereon, in good order and repair, including but not limited to, the seeding, watering, and mowing of all lawns; the pruning and cutting of all trees and shrubbery; and, the painting (or other appropriate external care) of all buildings and other improvements, all in a manner and with such frequency as is consistent with good property management.". Property owners are responsible for maintaining their sidewalk and driveway apron areas even though they are on the County rights-of-way branches. Seasonal items and tools may not be stored in the open.
If you have any Covenant related questions or issues to discuss with our Covenant Advisors please feel free to contact them. Their contact information is located on the left side of the page under Contact OMCA.

TEST YOUR SOIL - We have "test your soil" collection bags at the Other Barn. Stop by the front desk and ask for a bag, fill it with soil, fill out the form with your name, address, and contact information and return it to The Other Barn. We will send it Columbia Association who, in turn, will send it to the UMD for testing.
Farmers Market at Oakland Mills

Every Sunday from 9 a.m. - 1 p.m.

(in the corner of the village center parking lot near the Interfaith Center)
The Oakland Mills Farmers Market returns for the season this Sunday, May 14th.


Market Hours are Sunday from 9 a.m. - 1 p.m. Please stop by the market and also support our local Oakland Mills Village Center merchants.


For market information click HERE.
Bike With A Cop

Thursday, June 15 in Oakland Mills
June 15 in Oakland Mills




5:30 p.m.



Meet in front of the Police Trailer in Oakland Mills.
Kids ages 5-11 and their parents are invited to bike the pathways of Oakland Mills with officers from HCPD's Pathway Patrol Section. A brief bicycle safety lesson will be given prior to the ride.

Children ages 9 and under MUST be accompanied by an adult and helmets MUST be worn.

For more information contact Brigitta Warren at events@oaklandmills.org
Sponsored by HCPD's Pathway Patrol and Oakland Mills Community Association's Safety & Security Committee.
Bugs that Bite: How to Combat Mosquitoes and Ticks This Summer
Thursday, June 29
7:00 p.m. - 8:00 p.m.
The Other Barn


Learn about ticks in the area, tick prevention techniques, and how to spot the symptoms of Lyme disease. This summer is predicted to be a bad year for ticks, so join us and learn ways to protect you and your family from tick-borne diseases. You will also learn some interesting facts about mosquitoes and how to combat mosquito breeding in your neighborhood.
Presentation by Danielle Bodner, Environmental Program Assistant, Open Space and Facility Services, Columbia Association.

For information please contact Brigitta Warren, events@oaklandmills.org. Sponsored by the Oakland Mills Community Association.
Exploring Columbia On Foot, Outdoor Walks

Exploring Columbia On Foot, Outdoor Walks


The walks will be held on nine Thursdays and on Saturday from March through October. Most walks will begin at 10 am; the walk at The Mall in Columbia begins at 8:30 am. Registration is not required.
Thurs. May 18, Oakland Mills - meet in front of the Thunder Hill Neighborhood Center , 9205 Logchain

Thurs. June 1, River Hill, meet at Claret Hall

Sat. June 24, The Mall in Columbia (8:30am) meet at the plaza in front of Season's 52

Thurs. July 13, Long Reach, meet at Jeffers Hill NC

Thurs. Aug 31, Kings Contrivance, meet at the Huntington Pool

Thurs. Sept. 14, Harpers Choice, meet at Hobbits Glen Pool

Thurs. Oct. 12, Downtown Columbia, meet at Lakefront Plaza (10275 Little Patuxent Parkway)

Thurs. Oct. 26, Hickory Ridge, meet at Hawthorn Center
For further information visit:
www.columbiaassociation.org/outdoorwalks
CLICK on the links below to access detailed information.


Jazz in the Mills at The Other Barn - see above


Sunday's At Three
The largest and fastest growing choral music program for older adults in the country!
Columbia's 50th Birthday Celebration
Opening Ceremony


Visit Columbia's 50th for complete details.
Click HERE.
Columbia Association News & Events
CA Headquarters and CA Member Services Office:
6310 Hillside Court
Columbia, MD 21046
CA main number: 410-715-3000
Member Service number: 410-730-1801
For a complete listing of Columbia Association programs and events visit the CA webpage:
Homeowner Resource Guide Available on OM Website

The Oakland Mills Community Association is pleased to able to offer a Homeowner Resource Guide which is now available on our website at oaklandmills.org and at The Other Barn.


The information in the guide is current as of January, 2017, but the information provided within, may change without notice to OMCA. OMCA does not promote or endorse any of the resources listed, this guide is only to be a service to the community.


If you have questions, please contact Brigitta Warren at 410-730-4610 or events@oaklandmills.org


LINK TO RESOURCE GUIDE: (click either link)
Don't forget that the Oakland Mills Farmers Market opens this Sunday! I hope to see you at the Market and other OM stores!


Happy Mothers Day to the awesome mom's in OM and the world.
Sandy Cederbaum, Village Manager