Join Our Email List
Click Below


Calendar Dates

Upcoming Programs & Events at The Other Barn
Oct. 24, OMCA Education Committee, 6 p.m.
Oct. 24th, 7:00 p.m.
- OMCA Board Meeting
Oct. 28th, 9:30 a.m.-12 p.m. - Renew, Rehab, Restore: Conserving Columbia's Tree Canopy
Nov. 3, 10:00 a.m. - Lively Arts:
Silly Goose and Val
Nov. 14, 7:00 p.m. - OMCA Board Meeting
Contact OMCA
Call Us!
410-730-4610
Send a Fax
410-730-4620
Website
Office Hours
Mon - Thurs
9:00 am - 8:30 pm
Friday
9:00 am - 4:30 pm
Saturday
9:00 am - 12:30 pm
Sandy Cederbaum

Village Manager
Brigitta Warren
Facility and Event
Coordinator
Amy Carpenter
Covenant Advisors Deb Buie


(property concern issues)

Carrie Wenholz

(Exterior Alteration Applications)
Click on this LINK to contact Oakland Mills Board Members.


Oakland Mills Board Chair
Support our great local OM Schools!
Celebrate Life's Special Moments at The Other Barn
Oakland Mills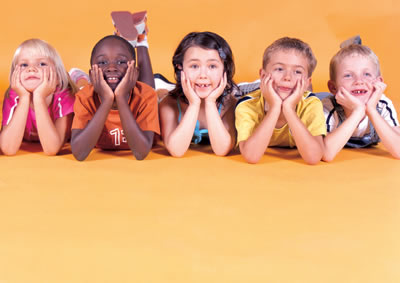 CLICK on the school name to access their website.
Oakland Mills Neighborhood Community Resource Officer
PFC Roberto Lopez

Like Us!


The Other Barn

A great place to rent for

social events &

Oakland Mills Village


See Click Fix
is an interactive web site for Howard County residents to report issues to the County. Issues include, but are not limited to, roadway issues, missing street signs or fallen street signs, street tree issues, potholes, cracked sidewalks etc.
THIS IS NOT a site for 911 emergencies or police or fire issues.
REPORT BROKEN/ABANDONED

CABLE BOXES

Please report broken and abandoned cable boxes sending an email to:
cadmin@howardcountymd.gov

For further information please refer to the Oakland Mills website
homepage by clicking HERE.



SCAM ALERT:

It has been reported to police that an individual received a scam phone call from someone who claimed to work for Howard County law enforcement. The scammer told the individual that they must pay money to resolve outstanding court fees or face legal action. THIS IS A SCAM. If you receive this or a similar call, do not provide personal or financial information.
The Howard County Police and Sheriff's Offices do not call residents and demand this type of information. If you receive an unsolicited call from someone claiming to be from Howard County law enforcement and you are unsure if it is legitimate, HANG UP and call the appropriate county office directly.
Check out all there is to know about Howard County by clicking the icon below.
Support Oakland Mills Merchants
Farmers Market at Oakland Mills


Every Sunday from 9 a.m. - 1 p.m.


Through November 19th
Market Hours are Sunday from 9 a.m. - 1 p.m. Please stop by the market and also support our local Oakland Mills Village Center merchants.
The farmers market is located in the corner of the Oakland Mills Village Center lot near the Interfaith Center.


For market information click HERE
This is a great time of year to try out Howard County's BikeShare
A BikeShare station is located at the Oakland Mills Village Center next to the Bus Stop (OM Village Center Parking Lot). For information stop by the location or
A-OK Tutoring

is actively seeking volunteers to serve as mentors and tutors for elementary school children and middle school youth in Howard County schools and in community after-school programs.
If you would like to volunteer, click here for more on how to volunteer and dates for information sessions.
OMCA Meetings and Important Announcements
Renew, Rehab, Restore: Conserving Columbia's Tree Canopy
Saturday, October 28, 2017
9:30 - noon at The Other Barn


Renew, Rehab, Restore. The final workshop in our series - Renew, Rehab, Restore - will focus on Columbia's leafy streetscape. Because of disease and age, our street trees are disappearing at an alarming rate.


Landscape professionals will offer solutions to these and other issues. The workshop will conclude with a discussion on the added financial value of trees in pricing homes for sale as well as current programs to conserve Columbia's tree canopy.
Free and open to the public. RSVP to:
Lively Arts For Little Ones
Lively Arts For Little Ones ~ 2017-2018 Season
Join us for a lively introduction to the arts for little ones through a series of six 45-minute live performances. Ideal for children ages 2 - 5 and their parent or caregiver. Tickets are $5/person for everyone ages 2 and up. Group and Series subscription rates available.
A special craft is given out to the "little ones" after each performance as our way saying thanks for joining us!
Shows are at 10 a.m. Here's our line-up:
Friday, November 3,
SILLY GOOSE and VAL
Friday, January 12, 2018,
Friday, February 23, MR. JON MUSIC
Friday, March 9, MR. SKIP
Friday, April 10, OH SUSANNAH!

For more information email Brigitta Warren at

Breakfast with Santa
December 9th
9:00 a.m. and 9:45 a.m.
at The Other Barn
Enjoy a hot breakfast, holiday crafts, and a c

onversation with Santa.
$5/CA residents; $6/non-CA residents

Tickets must be purchased in advance with cash or check.


Tickets on sale at The Other Barn beginning:

November 3rd for Oakland Mills residents

November 17th for the general public


Gingerbread House Decorating
December 13th
6:30 to 8:30 p.m.
at The Other Barn
An evening of holiday music, holiday treats, and plenty of decorations to create a sweet, picture-perfect gingerbread house.
$20/Gingerbread House Kit
Tickets on sale at The Other Barn beginning November 3rd.
All supplies will be provided. Limited space available. Tickets must be purchased in advance. Children under 16 must be accompanied by an adult.
Shredding Event

October 21, 9:00-1:00 p.m. (or until trucks are full)
Long Gate Park & Ride, 5000 Meadowbrook Lane
For more info, click
here
.
What to Do With All Those Leaves!

Oakland Mills High School Boys Baseball will rake, bag, and remove leaves on Saturday, Nov. 18th. For more information click
HERE
Now that fall is here, the weather is cooling off and leaves are falling off the trees. So what's the best thing to do with all those leaves? Visit Howard County's Yard Recycling website to find out!
Oakland Mills High School Food Pantry
The

last Thursday of each month from 3:00 to 5:00 p.m.

a
t Oakland Mills High School.
Please bring ID with your birth date.
(Enter through the set of double doors on the right hand side of the front of the
building.)
Oakland Mills High School Craft Fair
November 4th
10 a.m. to 3:00 p.m.
Oakland Mills High School
Start your holiday shopping early with over 100 vendors and find perfect gifts! You can also stop by the SCORPS Cafe for a quick lunch. Click
here
for more information.
Columbia Ice Rink
Halloween Fun Public Session
Friday, Oct. 27th, 9-11pm
Come
out in a safe-to-skate costume. Free small bag o
f popcorn with purchase of any drink. For admission prices, click
here
.
Skating and Hockey Lessons (session 2)
Registration is now open for the second sessions of Learn to Skate, Brandon LaDue Instructional Hockey, and High School Hockey.

Learn to Skate: Wednesday, Oct. 25-Sunday, Dec. 17
(Please note: No classes will be held during Thanksgiving week, Nov. 22-26.)

Hockey programs: Saturday, Oct. 28-Saturday, Dec. 16
Holiday Jazz Extravaganza is SOLD OUT

Shirleta Settles - SOLD OUT
Jazz in the Mills Concerts are sponsored by Ms. Lavenia Nesmith and the Oakland Mills Community Association. Beverages available for sale at the performance.
Dr. Martin Luther King Jr. Celebration

The Howard County Dr. Martin Luther King Jr. Holiday Commission is currently seeking student essay entries and "Living the Dream" Award nominations. Click here for more information.
CLICK on the links below to access detailed information.

Health Care Academic Resource Fair
October 26th, 5:00 to 7:00 p.m.
Health Sciences Building Lobby
Howard Community College

Click
here
for more information and to RSVP.
Spaghetti Dinner
Hosted by Cub Scout Pack 61
November 13th, 6:30-9:00 p.m.
Kahler Hall
5440 Old Tucker Row, Columbia
$5/person; $20 max/family
The Village in Howard
~ Events and Information
The largest and fastest growing choral music program for older adults in the country!
Exploring Columbia On Foot, Outdoor Walks

Exploring Columbia On Foot, Outdoor Walks


The walks will be held on nine Thursdays and on Saturday from March through October. Most walks will begin at 10 am; the walk at The Mall in Columbia begins at 8:30 am. Registration is not required.
For further information visit:
www.columbiaassociation.org/outdoorwalks
Columbia Association News & Events
CA Headquarters and CA Member Services Office:
6310 Hillside Court
Columbia, MD 21046
CA main number: 410-715-3000
Member Service number: 410-730-1801
For a complete listing of Columbia Association programs and events visit the CA webpage:
www.columbiaassociation.org
Click HERE for more information.
November 4th, 8:00 a.m. to 6:30 p.m.
Events at various CA facilities
Celebrate Our Community's Veterans
Friday, November 10th
12:00-1:00 p.m.
Downtown Columbia Lakefront
Click here for more information.
Tech Cafe
Nov. 7; Dec. 5; Jan. 9; Feb. 6; March 6;
April 10; May 1; and June 5
3:30-4:30 p.m.
East Columbia 50+ Center
6600 Cradlerock Way
Youth and Teen Center student volunteers will show older adults how to get the most out of their devices. For more information, call the East Columbia 50+ Center at 410-313-7684 or CA's Youth and Teen Center at 410-992-3726.
Make a Difference!
If you think there is nothing for youth and teens to do in Columbia, then here is your opportunity to get involved and be a part of the solution. CA's Teen and Middle School advisory committees have monthly meetings to help young people get involved in their community by planning, organizing and implementing positive programs and activities for their peers.
We are currently accepting middle and high schoolers for the 2017-18 school year to be members of their respective advisory committees. Meetings will be held on the first Thursday of the month. There is no meeting in October. Our next meeting is Thursday, Nov. 2 at 6:30pm.
Click here for a calendar of events at YTC@TheBarn.
Little Free Library at The Other Barn
Stop by the Little Free Library just outside the Other Barn
Browse through our selection of books and if you see one you like - please take it an enjoy.


The Little Free Library was established to foster the love of reading.

HC Drug Free Sharps and Medicine Collection Drop-off
Saturday, October 28th
10:00 a.m. - 12:00 p.m.
at the Wilde Lake Village Center parking lot
Have A Great Weekend
Enjoy the beauty that surrounds
us on this delightful fall
weekend.
Sandy Cederbaum,
Village Manager