Join Our Email List
Click Below


Calendar Dates

Upcoming Programs & Events at The Other Barn

Sept. 12, 6:00 p.m. -OMCA Education Committee
Sept. 12, 7:00 p.m.
- OMCA Board Meeting
Sept. 17, 5:00 p.m. - Jazz in the Mills
Sept. 26, 7:00 p.m.
- OMCA Board Meeting
Contact OMCA
Call Us!
410-730-4610
Send a Fax
410-730-4620
Website
Office Hours
Mon - Thurs
9:00 am - 8:30 pm
Friday
9:00 am - 4:30 pm
Saturday
9:00 am - 12:30 pm
Sandy Cederbaum

Village Manager
Brigitta Warren
Facility and Event
Coordinator
Amy Carpenter
Covenant Advisors Deb Buie


(property concern issues)

Carrie Wenholz

(Exterior Alteration Applications)
Click on this LINK to contact Oakland Mills Board Members.


Oakland Mills Board Chair
Support our great local OM Schools!
Celebrate Life's Special Moments at The Other Barn
Oakland Mills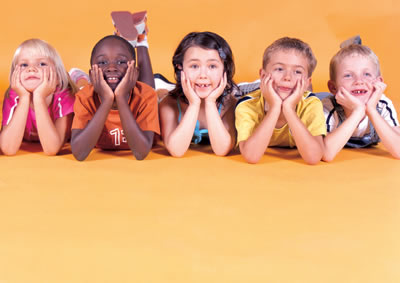 CLICK on the school name to access their website.
We are pleased to welcome
Officer Roberto Lopez, the new Community Policing Officer assigned to Oakland Mills and Sergeant James Zammillo, the Supervisor of all Community Policing Officers. We are thrilled to have such dedicated officers working in our community.

PLEASE NOTE that the Oakland Mills Police Office (trailer) does not have business hours. The best way to reach Officer Lopez is by email at:


REPORT BROKEN/ABANDONED

CABLE BOXES

Please report broken and abandoned cable boxes sending an email to:
cadmin@howardcountymd.gov

For further information please refer to the Oakland Mills website
homepage by clicking HERE.



See Click Fix is an interactive web site for Howard County residents to report issues to the County. Issues include, but are not limited to roadway issues, missing street signs or fallen street signs, street tree issues, potholes, cracked sidewalks etc.
Basically if something on a county right-of-way or public road or sidewalk looks "out of whack" please use this site to report it.
THIS IS NOT a site for 911 emergencies or police or fire issues.
Social Security Scam
Do you collect social security? This new scam could be targeting you. Click
HERE
to learn more.
Sweeptstakes & Lottery Scams
Winning a sweepstakes or lottery may seem like a dream come true. But that dream can turn into a nightmare when you discover that instead of winning, you've lost money on a bogus sweepstakes or lottery. Click
HERE
to find out how to spot these scams and report them.
Check out all there is to know about Howard County by clicking the icon below.
Support Oakland Mills Merchants
Little Free Library
Stop by the

Little Free Library


Located just outside the Other Barn next to the Courtyard. It's open 24/7!



Our Oakland Mills Little Free Library is a very popular destination in the village center.

Like Us!


The Other Barn

A great place to rent for

social events &

Oakland Mills Village


This is a great time of year to try out Howard County's BikeShare
A BikeShare station is located at the Oakland Mills Village Center next to the Bus Stop (OM Village Center Parking Lot). For information stop by the location or
A-OK Tutoring

is actively seeking volunteers to serve as mentors and tutors for elementary school children and middle school youth in Howard County schools and in community after-school programs.
If you would like to volunteer, click here for more on how to volunteer and dates for information sessions.
OMCA Meetings and Important Announcements
Jazz in the Mills Presents
The Thad Wilson Orchestra featuring
Alison Crockett

Sunday, September 17, 2017
The Thad Wilson Orchestra featuring Alison Crockett.
Sunday, September 17, 2017
5:00 p.m. - 7:30 p.m.
at The Other Barn
Thad's music is best described in one word: AUTHENTIC. He is a world renowned and much sought after trumpet player. With him will be Alison Crockett - "she's the real deal."
Advance tickets are $20 each and At-The-Door are $25.
Advance tickets can be purchased at The Other Barn or online at:
Jazz in the Mills is sponsored by Ms. Lavenia Nesmith and the Oakland Mills Community Association. Snacks and beverages available for sale at the performance.
No refunds or replacement tickets.
Future shows: Dec. 3, Holiday Jazz Extravaganza featuring Shirleta Settles
US-29 Pedestrian/Bike Bridge Closure
The pedestrian/bike bridge that connects Oakland Mills with downtown Columbiais closed for approximately 3 months while a new bridge crossing is constructed. Information about alternative routes are av
ailable. Click the link below.

A new bridge will be installed by the County. A photo of the new bridge is included below. We are very excited about the new bridge and hope that the transportation alternatives during the closure will enable residents to get back and forth easily.
Click here for more information.
Lively Arts For Little Ones

Our Season Begins on Friday, Oct. 13th
Lively Arts For Little Ones ~ 2017-2018 Season
Join us for a lively introduction to the arts for little ones through a series of six 45-minute live performances. Ideal for children ages 2 - 5 and their parent or caregiver. Tickets are $5/person for everyone ages 2 and up. Group and Series subscription rates available.
Shows are at 10 a.m.Here's our line-up:
Friday, October 13, ROCKNOCEROS
Friday, November 3,
SILLY GOOSE and VAL
Friday, January 12, 2018,
PAM THE KINDERSINGER
Friday, February 23, MR. JON MUSIC
Friday, March 9, MR. SKIP
Friday, April 10, OH SUSANNAH!

For more information email Brigitta Warren at

Oakland Mills Fall Festival
Saturday, Oct. 7, 2017
11 a.m. - 4 p.m.
Oakland Mills Village Center and
The Other Barn Courtyard


Come to our annual festival filled with great crafts, festival food, free crafts for kids, and continuous entertainment on our Courtyard Stage.
The event is held rain or shine (inside the Other Barn if it's raining).


We are currently
seeking craft vendors, non-profits, and food vendors
. If you would like to participate please click
HERE
for a vendor application and festival info
.
Remembering When:
Fire and Fall Prevention for Older Adults
Tuesday, October 17th, 7:00-8:00 pm
at The Other Barn
Do you know how many smoke alarms you should have in your home? What two things should you do with your stairways? Not quite sure? Come listen to Howard County Fire & Rescue address these and many other issues.
Sponsored by the Oakland Mills Community Safety and Security Committee. No rsvp required. Open to all!
Renew. Rehab. Replace....and Restore

October 28, 9:30 - noon at The Other Barn

A workshop focused on the conserving of Columbia's tree canopy.
Saturday, October 28, 2017
9:30 - noon at The Other Barn


Renew.Rehab.Replace....Restore. The final workshop in our series - Renew, Rehab, Restore will focus on Columbia's leafy street scape. Because of disease and age, our street trees are disappearing at an alarming rate.


Landscape professionals will offer solutions to these and other issues. The workshop will conclude with a discussion of the added financial value of trees in pricing homes for sale as well as current programs to conserve Columbia's tree canopy.
Free and open to the public. RSVP to:
Columbia Solar Cooperative

Information Session

Tuesday, September 12th
7:00 p.m. to 8:00 p.m.

Amherst House

7251 Eden Brook Dr., Columbia
Learn how to save 20% off the cost of solar panels, lower your electricity bills, and improve your property value. For more information, click
here.
AC and Dehumidifier Recycling Event
Farmers Market at Oakland Mills


Every Sunday from 9 a.m. - 1 p.m.


Through November 19th
Market Hours are Sunday from 9 a.m. - 1 p.m. Please stop by the market and also support our local Oakland Mills Village Center merchants.
The farmers market is located in the corner of the Oakland Mills Village Center lot near the Interfaith Center.


For market information click HERE.
CLICK on the links below to access detailed information.

Under The Harvest Moon - Sat. Sept. 9
7:00 p.m. - 11:00 p.m.
Columbiamd50.com
visit the website for a complete listing of upcoming events to celebrate Columbia's 50th Birthday.
Saturday, Sept. 9, 8:30am-7pm
Lake Kittamaqundi and Wilde Lake
Columbia Association provides FREE entertainment all summer long at the Downtown Columbia Lakefront!
Rethinking Retirement: A Columbia Perspective on Aging
Thursday, Sept. 14, 9 a.m. to noon
Historic Oakland (

5430 Vantage Point Road)
Please call 410-992-1241 for more information and to register for this free event.
Saturday, September 16, 11am-3pm
Wilde Lake Park (near the boathouse)
Saturday, September 23, Noon-4 pm
Lake Elkhorn Park
Saturday, September 23, 9:30 am
Lake Elkhorn Dock
The Village in Howard
~ Events and Information
Sundays At Three
The largest and fastest growing choral music program for older adults in the country!
Exploring Columbia On Foot, Outdoor Walks

Exploring Columbia On Foot, Outdoor Walks


The walks will be held on nine Thursdays and on Saturday from March through October. Most walks will begin at 10 am; the walk at The Mall in Columbia begins at 8:30 am. Registration is not required.
Thurs. Sept. 14, Harpers Choice, meet at Hobbits Glen Pool

Thurs. Oct. 12, Downtown Columbia, meet at Lakefront Plaza (10275 Little Patuxent Parkway)

Thurs. Oct. 26, Hickory Ridge, meet at Hawthorn Center
For further information visit:
www.columbiaassociation.org/outdoorwalks
Columbia Association News & Events
CA Headquarters and CA Member Services Office:
6310 Hillside Court
Columbia, MD 21046
CA main number: 410-715-3000
Member Service number: 410-730-1801
For a complete listing of Columbia Association programs and events visit the CA webpage:
www.columbiaassociation.org
BikeAbout - Saturday, September 23rd
Click
Here
for more information:
YTC@TheBarn activities:
Save the Dates: Columbia Teen Idol Auditions and Competition Coming Soon

The road to crowning this year's Teen Idol begins this September, when Columbia Association will host four auditions for its annual Hear My Voice Columbia Teen Idol Competition.

The auditions will be held on:
Tuesday, Sept. 12

Thursday, Sept. 14

Tuesday, Sept. 19

Wednesday, Sept. 20
Locations and times are still to be determined and will be posted at
ColumbiaAssociation.org/ytc
(Click on "Upcoming Events Calendar"). Registration for auditions is not required but is preferred by calling 410-992-3726. No music is necessary for auditions. Explicit lyrics are not allowed.
The finale will be held on Sunday, Oct. 15 from 3-6pm. The top three places will receive a cash prize, and a People's Choice Award will also be selected by the crowd. The competition is open to Howard County performers from sixth grade through 12th grade. All Teen Idol finalists must agree to participate in a community service project organized by CA's Youth and Teen Center @ The Barn.
Click here for a calendar of events at YTC@TheBarn.
Have A Great Weekend
Have a great weekend around town.


There are some many great things going on this weekend for you to enjoy!
Sandy Cedderbaum, Village Manager