Register Today:

October 20
6th Annual Consuls Reception

Tuesday, October 20, 2015
5:00 - 7:00 pm
Federal Reserve Bank of Boston
Harborview Room - 31st Floor
Please join us as WorldBoston honors the Consular Corps serving Boston and New England. The sixth annual Consuls Reception features keynote remarks by Kennedy School Lecturer in Public Policy, Juliette Kayyem, the former Assistant Secretary for Intergovernmental Affairs at the Department of Homeland Security.
This festive gathering draws distinguished guests from business, government, education and the community to mingle with other internationally-minded leaders over delicious light fare and drinks. This landmark event in Greater Boston's international calendar takes place in the Harborview Room, on the 31st floor of the BostonFederal Reserve Bank against a sparkling backdrop of Boston
Sponsorship opportunities are available.
Find out more
here
and contact Mary Yntema at
You can support our work without even leaving your desk! By spreading the word about WorldBoston, you help us reach new audiences and bring in new members and citizen diplomats. Here are a few of the places you can find us online:
Keep up-to-date on upcoming international visitor projects and WorldBoston events, and now follow our blog right on
worldboston.org!
Get the latest on WorldBoston events and visitor programs, find out who else in #Boston is a citizen diplomat and learn about the work of our partners in the U.S. and beyond.
For pictures, news articles, videos, and relevant announcements about WorldBoston events and international visitors.

The International Visitor Leadership Program (IVLP) is the U.S. Department of State's premier professional exchange program and WorldBoston's main Citizen Diplomacy partner.
Launched in 1940, the IVLP is a professional exchange program that seeks to build mutual understanding between the U.S. and other nations through carefully designed short-term visits to the U.S. for current and emerging foreign leaders. These visits reflect the International Visitors' professional interests and support the foreign policy goals of the United States.
The U.S. Department of State's Bureau of Educational and Cultural Affairs funds and administers the IVLP. In doing so, the Bureau enters cooperative agreements with National Program Agencies, a group of private, not-for-profit organizations based in Washington, D.C., that design and implement national IVLP itineraries.
In addition to the National Program Agencies, the International Visitor Leadership Program relies on the commitment and skills of local community organizations across the U.S., known as Centers for International Visitors (CIVs). Under the professional association of Global Ties U.S., local CIV members develop professional programs, arrange cultural activities, and provide home hospitality for international visitors.
WorldBoston is part of the Global Ties network of more than 90 CIVs in 45 states.
October at WorldBoston
Updates from the Office
As locals and visitors agree, October is a great time in Boston -- and at WorldBoston, too.
As you'll see below, we have many citizen diplomacy delegations this month, and home hospitality opportunities with several of them -- a great way for you to be a citizen diplomat and bring the world into your own home.
Among the compelling groups we'll host this month, we note particularly Our Cities Our Climate, which
which will bring city sustainability directors from 19 countries to Boston for a series of high level meetings, October 4 through 7.
The group results from an unusual collaboration between the U.S. State Department's International Visitors Leadership Program, and Bloomberg Philanthropies. The program culminates in Washington, D.C.
with a luncheon for the delegates and their cities' mayors with U.S. Secretary of State John Kerry and Michael Bloomberg, the UN Secretary-General Special Envoy for Cities and Climate Change.
Plenty going on for us locals, too: The first Boston-wide
HubWeek
is on its way, and our staff will be participating as delegates to its
Our Convention
session.
We hope to see you soon.
Reserve Your Space
China Today: Its Economy and Foreign Investments
Monday, October 5
6:30 - 8:30 pm
Suffolk University Law School, Room 495
120 Tremont Street, Boston, MA 02108
Doors Open at 6:15 pm
6:30 - 7:00 pm: Presentation by Erin Ennis
7:00 - 8:00 pm: Live national webcast
8:00 - 8:30 pm: Open discussion
Admission: Free
China's rapid development and Sino-American relations have a direct impact on the lives of just about everyone in the United States. CHINA Town Hall: Local Connections, National Reflections, is a national day of programming designed to provide Americans across the United States and beyond the opportunity to discuss issues in the relationship with leading experts.
The 2015 program will feature a live webcast panel discussion with Robert Rubin, Secretary of the Treasury under President Bill Clinton; Sheldon Day, Mayor, Thomasville, Alabama; Daniel Rosen, Founding Partner, Rhodium Group; and Stephen Orlins, President, National Committee on U.S.-China Relations. They will discuss the impact of Chinese investment in the United States, including job creation, revitalization of economically depressed areas, infrastructure improvement, and the deepening of ties between the people of the two countries. Steve Orlins President of the National Committee on US-China Relations will moderate the program. The panelists will respond to questions submitted by audience members from Suffolk University and throughout the country.
A presentation by Erin Ennis, Senior Vice President of the US-China Business Council, will precede the webcast and will focus on China's impact on Massachusetts and New England.
Balancing Cybersecurity and Privacy in the Digital Age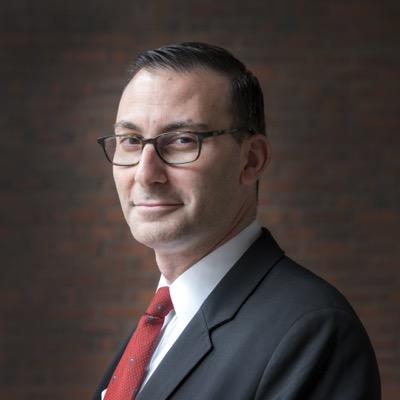 Featuring:
Dr. Michael Sulmeyer, Director, The Cyber Project
Belfer Center for Science and International Affairs
&
Ely Kahn, Co-Founder and VP of Business Development
Thursday, October 29
5:30 - 7:30 pm
Suffolk University C. Walsh Theatre
55 Temple Street, Boston, MA 02114
5:30 - 7:00 pm: Great Decisions program
7:00 - 7:30 pm: Light refreshments in the lobby of the theatre
Admission: Free
The idea of "privacy" has undergone significant changes in the digital age, as has the idea of privacy "harm." Fearful of British spying, influence and intervention, the founding fathers granted citizens significant protections in the Constitution. Now, the tables have turned: Concerns about what some see as a U.S. "dragnet" and unwarranted privacy intrusions have compelled other countries to revamp their own privacy protections. Legislation, both at home and abroad, hasn't kept pace with technological developments, leaving some wondering if privacy as we know it is long dead.
With "cyberspace" increasingly seen as a new plane of warfare, how can we ensure the country's networks are protected? Can policymakers and technological titans create a system nimble enough to capture threats while simultaneously protecting citizens' right to privacy? What are the implications of US government surveillance for relationships with our allies, and our enemies?
Geek Heresy: Rescuing Social Change from the Cult of Technology
Featuring:
W.K. Kellogg Associate professor of Community Information, University of Michigan
Monday, November 2
5:30 - 7:00 pm
The Downtown Harvard Club of Boston
$17 WorldBoston Members
$27 General Admission
After a decade designing technologies meant to address education, health, and global poverty, award-winning computer scientist Kentaro Toyama came to a difficult conclusion: Even in an age of amazing technology, social progress depends on human changes that gadgets can't deliver.
In this incisive book, Toyama cures us of the manic rhetoric of digital utopians and reinvigorates us with a deeply people-centric view of social change. Contrasting the outlandish claims of tech zealots with stories of people like Patrick Awuah, a Microsoft millionaire who left his engineering job to open Ghana's first liberal arts university, and Tara Sreenivasa, a graduate of a remarkable South Indian school that takes impoverished children into the high-tech offices of Goldman Sachs and Mercedes-Benz,

Geek Heresy

is a heartwarming reminder that it's human wisdom, not machines, that move our world forward.
Regional Project
Safeguarding Communities - Promoting Engagement and Countering Extremism
October 1 - 6
We are excited to welcome a group of professionals from various Middle Eastern countries to Boston. They wish to examine government and local empowerment efforts that strengthen communities, promote tolerance, and youth violence prevention.
We are seeking home hospitality for this group! If you are interested in hosting this group for a home hospitality meal, please contact Jessica Menasce at jmenasce
@worldboston.org.
Afghanistan
NGO Management & Women's Empowerment
October 2 - 3
We are excited to welcome to Boston a group of professionals from Afghanistan. They seek to discover the role of the NGO sector in U.S. society in terms of promoting women's empowerment and the ways that non-governmental organizations are effectively managed, both financially and administratively.
Israel
U.S. National Security Policy Decision-Making
October 3 - 7
We will be welcoming to Boston a group from Israel comprised of journalists, academics, researchers, and government officials who wish to understand the interconnected aims and processes of U.S. foreign security policy-making in order to reflect it accurately in their assessments.
We are seeking home hospitality for this group! If you are interested in hosting this group for a home hospitality meal, please contact Emily Canner at ecanner
@worldboston.org.
Multi-Regional
Our Cities, Our Climate


October 4 - 7

We will be welcoming a group of professionals from around the world who will be focusing on city leadership on climate action, with the primary goal to being to examine best practices between Boston and the two cities the visitors will explore during their stay: San Francisco, CA, and Washington, D.C.
South Africa
Youth Violence Prevention and Intervention
October 7 - 10
We will be welcoming a group of professionals from South Africa
to Boston! They will meet with American interventionist groups and networks to explore stable intervention models and contemporary theory on restorative justice, among related topics.
We are seeking home hospitality for this group! If you are interested in hosting this group for a home hospitality meal, please contact Preeya George-Guiser at
pgeorge-guiser@worldboston.org.
.

Colombia
Innovation in Higher Education - Linking U.S. & Colombian Universities
October 12 - 14
We are excited to welcome a group of professionals from Colombia to Boston. Through visits to a variety of universities, they will develop a strong understanding of the U.S. higher education system and establish partnerships with U.S. institutions.
We are seeking home hospitality for this group! If you are interested in hosting this group for a home hospitality meal, please contact Emily Canner at ecanner
@worldboston.org.
Ukraine
U.S. Perspectives on Holocaust and Holodomar Studies
October 14 - 17
We will be welcoming a group of professionals from Ukraine who wish to enhance their understanding of U.S. approaches and efforts to commemorate and prevent mass atrocities, specifically genocide and the Holocaust.
Spain
Internationalization of Higher Education
October 21 - 24
We will be welcoming Mr. Alvaro Escribano from Spain to Boston. He will be focusing on how the U.S. education system fosters international mobility for its students; furthermore, he will discover how U.S. universities manage their study abroad and international summer school programs.
Thailand
Social Enterprise


September 2 - 6

We will be welcoming a group of professionals from Thailand to Boston who wish to analyze the rise of social entrepreneurship in the United States, and what makes social ventures sustainable, self-sufficient, and scalable.
Korea
Lessons Learned From the Korean-American Experience
September 12 - 16

Three experts from the Republic of Korea are coming to Boston
to focus on U.S. Policy and perspectives on immigration in general and the integration of immigrants into American society. They will be meeting with local NGOs and state and city agencies to learn about multiculturalism and the importance of diversity and inclusion.
Serbia
Mental Health


A group of professionals from Serbia will be coming to Boston to discover the U.S. approach to mental health policies and procedures. Through visits to hospitals, health centers, and mental health organizations, the visitors will examine standards for protection of integrity and the balance between individual rights and the protection of society as a whole.
Lebanon
Activism & Social Media
September 23 - 26
We will be welcoming to Boston a group of professionals from Lebanon whose focus is on ways to counter violent extremist propaganda. They plan to examine how Americans use social media platforms for digital engagement, public advocacy and civic involvement.
Thailand
Women Empowerment


We are pleased to welcome a group of professionals from Thailand to Boston. This group will be focusing on women's increasing presence in higher education, business and government. Additionally, this delegation will learn more about the role of political activism in advancing the cause of women's empowerment.