We would like to sincerely thank all of the vendors, attendees, volunteers and supporters that helped us make the first ever Growl at the Moon a huge success! We raised $48,000, and for a first-time event, that number is truly amazing. These funds will allow us to feed the shelter dogs for one year, run two community vaccine clinics, facilitate adoptions, and more.
"Launching a new event is always a risk

,
let alone a karaoke event!" Allen County SPCA Executive Director Jessica Henry said. "When we found out that Catwalk wasn't going to be doable this year, we knew we had our work cut out for us. We needed to come up with an event that would pull in the same financial response as Catwalk and be able to do so without any of the notoriety and hype. The fact that Growl was as successful as it was is a true testament to how committed our city is to helping animals in need."
While we aren't yet sure if we'll be resurrecting Catwalk next year or continue with Growl at the Moon, we love the fact that we have options. And for an organization completely reliant upon the generosity of others, that is a HUGE deal. Thank you, Fort Wayne!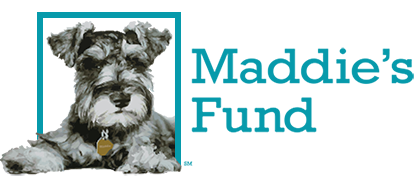 Thank You, Maddie's Fund!
We were thrilled to receive a coveted $4,000 grant from Maddie's Fund! Because of this, our staff will go through important medical and behavioral training and education that will help them help the animals we serve.
Thank you again, Maddie's Fund. The staff at the Allen County SPCA are so very appreciative.

Join us for HOWL-O-WEEN This Saturday!
October 29, 2016
10am - 12pm
Bob Rohrman Subaru of Fort Wayne
Put the family pet in his or her cutest (or scariest!) costume and head to Bob Rohrman Subaru of Fort Wayne for Halloween festivities that support the Allen County SPCA! Participate in pet tricks, costume contests and prizes.
Bob Rohrman Subaru is located at 502 W. Coliseum Blvd.



Fritzy



Fritzy is a 1-year-old, neutered, medium-sized, male domestic shorthair mix.



I'm one handsome cat! My mostly black coat is striped with gorgeous smoke markings. Oh, and did I mention that I love to be social? I'll come right up to you, asking for attention. I love to be petted and love to play, too. If you're looking for a feline companion who is curious, good-looking and loves people, then I'm your fella!



Dixie



Dixie is a 4-year-old, 57-pound Pointer/German Shorthaired mix.



I'm Dixie, and I originally came to the Allen County SPCA from Marion Animal Care and Control back in 2014. Although I was quickly adopted, I am now back at the shelter due to my adopter's health issues. I'm friendly, smart, eager to please, and quite possibly the sweetest girl you'll ever meet.




Visit our web site to see more of the
Allen County SPCA
's adoptable
cats
and
dogs
!
THE IMPORTANCE OF THE EXAM
How often has the thought "it's time to go and get my pet's shots this year" crossed your mind? For some people, that is the most important reason to take their dog or cat into the veterinarian every year and the only reason they do so. Veterinarians as a whole are working tirelessly to educate owners and try to break that mantra that our animals only need to come in for "shots" when the most important reason is the physical exam.
The physical exam is the sometimes-overlooked part of the office visit by owners. A thorough nose-to-tail examination by your veterinarian is the most valuable procedure they will perform. Now don't get me wrong, the vaccinations they receive are also very important for their long-term health, but depending on their overall health on the exam, those protocols may be changed. Some vaccine protocols now only require revaccination every three years and unfortunately I have seen some pets that now only receive an exam every three years because the owner does not understand how important the physical exam is to the pet's health.
There are many subtle changes that can occ

ur that may only be found on the exam by your veterinarian. Dental disease and fractured teeth are something diagnosed daily and can make significant changes in an animal's quality of life once remedied. A common finding as animals get older, especially in our small breed dogs, is the development of a heart murmur. This is found by listening to their heart with a stethoscope. When we first hear a murmur, we can have a discussion with the owner of certain signs to watch for at home, any testing that needs performed and long-term monitoring. Another important part of the visit is getting a weight on your pet. If your pet hasn't been seen in several years and there is a large change in their weight it can make it more difficult to determine the underlying cause. For cats especially, keeping a record of their weight is very important. Several of the common feline diseases can cause slow weight loss over time which may be missed by someone who sees the cat every day.
In closing, I hope everyone will appreciate and understand how important a physical exam by your veterinarian is every 6-12 months, depending on your pet's age and underlying medical concerns. Our goal is to detect any new changes or problems as soon as possible before things become too severe.




HOWL-O-WEEN
Saturday, October 29, 2016
10am - 12pm
Bob Rohrman Subaru of Fort Wayne
502 W Coliseum Blvd.
Fort Wayne, IN 46808
PETCO Community Outreach

Saturday, November 5, 2016

11am - 1pm

315 Coliseum Blvd.
Fort Wayne, IN 46805


PetSmart Charities National Adoption Weekend

Saturday, November 12, 2016

12pm - 4pm
PetSmart
10260 Maysville Rd.

Fort Wayne, IN 46835


PETCO Community Outreach

Saturday, December 3, 2016

11am - 1pm
315 Coliseum Blvd.

Fort Wayne, IN 46805





Easy Ways To Help The Allen County SPCA
Kroger is committed to helping our communities grow and prosper, and each quarter, we receive proceeds from Kroger Community Rewards®.
Kroger Community Rewards® makes donating to the Allen County SPCA easy..all you have to do is shop at Kroger and swipe your Plus Card!
AmazonSmile is a website operated by Amazon with the same products, prices, and shopping features as Amazon.com. The difference is that when you shop on AmazonSmile, the AmazonSmile Foundation will donate 0.5% of the purchase price of eligible products to the charitable organization of your choice.
The Allen County SPCA, a 501(c)3 nonprofit organization, has been providing shelter to northeast Indiana's homeless cats and dogs for over 60 years. Our mission is to promote the prevention of cruelty to animals by providing a safe haven for animals, an effective and comprehensive adoption program, education and outreach programs for the community and deep and broad membership and volunteer programs.

Copyright © 2016. All Rights Reserved.