Happy 2012 to all of the Sonics faithful! Special honors today for the legacy of Dr. Martin Luther King, Jr., who is a true American hero and inspiration to all modern nonviolent grassroots movements.

It's been a busy few months since we last updated you.
Check out the latest news below. 2012 is going to be a huge year in the movement to Bring Back Our Seattle SuperSonics! We've got a few more things up our sleeve this year, stay tuned...
ArenaSolution goes public

Chris Daniels of King 5 interviews Brian Robinson and Craig Kinzer covering potential land deals that could end up with the state of Washington getting multiple professional athletic teams. Check out the Puget Sound Business Journal article for more info, and be sure to sign up as a Member or Volunteer at arenasolution.org as we prepare for the big push!
Valiant Partners of San Francisco have purchased a little more than three acres of land just south of Safeco Field in the SoDo area. There is a lot of speculation as to what the land will be used for, but sources say the land may be used to construct a stadium that would help Seattle in its efforts to bring NBA and NHL teams to the region.
Meanwhile, Rep. Mike Hope continues his efforts to put together legislation in Olympia that would help the economy with new arena funding without taxing the public.
Send us your Sonics photos!
Do you have any still images, photos, or artist renderings of Sonics players from over the years THAT YOU TOOK AND/OR OWN THE RIGHTS TO?
If so, please email us at info@sonicsgate.org with the photo and your credit line, and it may end up being used in an upcoming video... contact us with any questions via email.
We appreciate everything fans have done to further this movement, and we couldn't have done any of it without your help.
Thanks to your support, 2012 will be the biggest year yet for Sonicsgate! Stay tuned...
Not in our House tees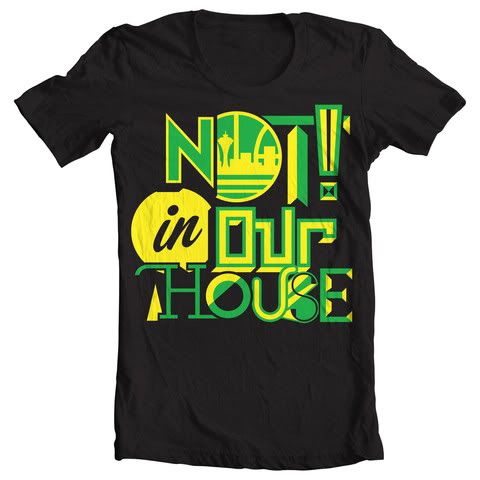 Homers Apparel Co. just dropped their new Not in Our House tees supporting the Seattle Supersonics Historical Preservation Society! They donating $5 from each shirt sold to Sonicsgate. Pick one up now, and check out the updated Sonicsgate Gear Page for more official swag supporting the movement to bring the NBA back to Seattle!
New book dedicated to Sonics legacy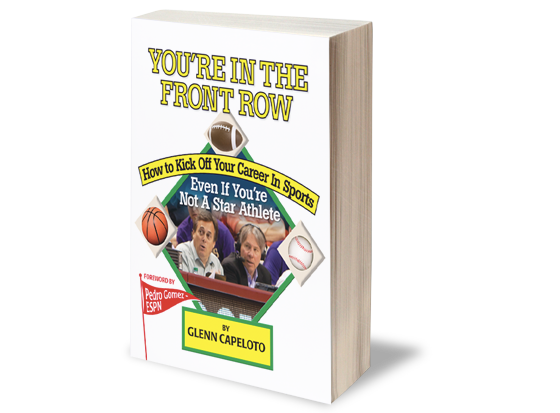 Thanks to a career assist from legendary Sonics announcer Bob Blackburn, Glenn Capeloto had the great fortune of becoming a member of the Sonics' official stats crew while working alongside 'The Voice' and renowned sportscaster Kevin Calabro over the years.
You're in the Front Row is a fun and comprehensive guide that details 'insider information' on how to break into the world of sports in a vast array of professional and collegiate capacities, including how to get your foot in the door. the book includes many Sonics memories including a featured chapter on Spencer Haywood, with first-hand recollections from Lenny Wilkens and Gar Heard about Woody's initial on-the-court, in-the-court NBA season in Seattle.
Thanks for your continued support of the Sonicsgate movement. We never could have done any of this without you. Keep the team's legacy alive, and soon we will...


BRING BACK OUR SEATTLE SUPERSONICS
a.k.a.


Seattle SuperSonics Historical Preservation Society