TRADE-UP to PRESTIGE!
There are literally thousands and thousands of Paradigm loudspeakers in your market area. Now your client can
can TRADE IN their old Paradigm speakers and get a minimum* of 20% OFF the purchase price of a pair of Paradigm's new Prestige Series loudspeakers. Between now and the end of November, Paradigm is driving clients to you from their website. All the client has to do is enter a request for a trade-up coupon and they can gain at least a 20% trade-up with your dealership. Contact PAMrep for all of the details!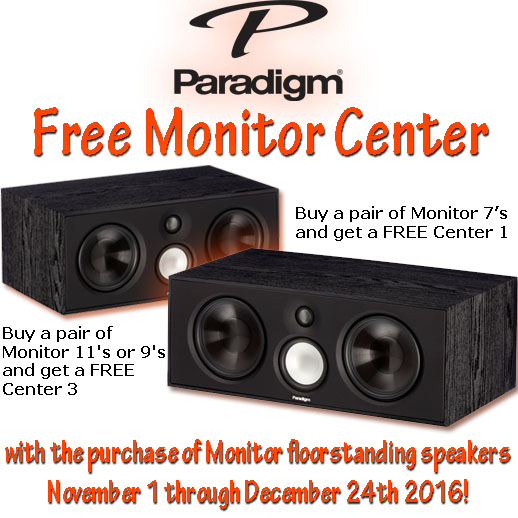 From November 1 through December 24th, your client can get a free Monitor Center with their purchase of Monitor floorstanding speakers. If they purchase a pair of Monitor 7's, they receive a free Center 1. If they purchase Monitor 11's or Monitor 9's, they receive a free Monitor Center 3!
Download this graphic
to use in your emails or newsletters! If you need the original Photoshop version, please contact
PAMrep
.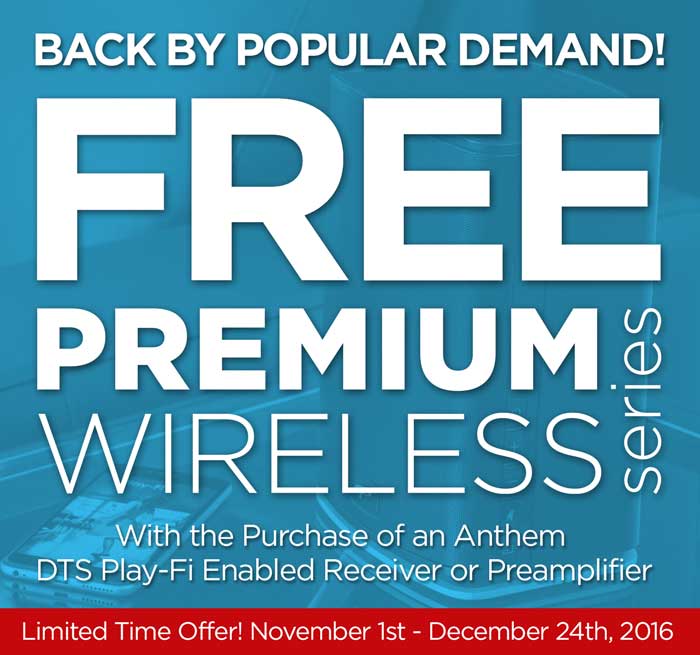 Free Premium Wireless With The Purchase Of An
Anthem DTS Play-Fi Enabled Receiver Or Preamplifier!
From November 1st through December 24th, your client can choose from a free Paradigm PW Amp or a PW600 with their purchase of an Anthem MRX720 or MRX1120 or AVM60!

Your clients can enjoy the Soundtrack 2 for only $599.99!
Contact PAMrep
for purchase details.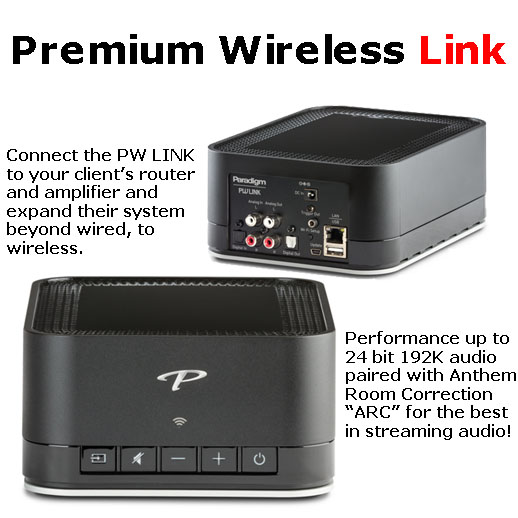 ORDER NOW! MSRP $349!