PALADIN PRESS - NOV. 15, 2011
'PBJ'S FOR JESUS' FEEDS MORE THAN 500
Mass Intentions

11/16 Hoffmaister Family
11/17 Amy Krueger
11/18 Irene Garcia
11/28 Tim Mulloy
11/29 Andres Montana

Please pray for the repose of the soul of Archbishop John Francis Donoghue, who passed away Friday, Nov. 11, 2011.






SHOWING COMPASSION FOR THE HUNGRY
What started out as an Apostolic project for our Pinecrest Academy Lower School students resulted in a school-wide event to help feed Atlanta's hungry. Spearheaded by Pinecrest mom, Mrs. Anne Rice, PBJs for Jesus provided Pinecrest students an opportunity to gain hands-on experience in helping to feed the homeless and hungry. Sandwiches were made at home and in the classroom! Mrs. Rice lost count at 500-plus sandwiches when she had to pack up and deliver the lovingly-made PB&J's downtown.

HIGH SCHOOL PERFORMANCES AND ART SHOW TONIGHT!
As part of the ongoing Fall Festival of the Arts, all are invited to our Chorus Cabaret Show and Drama Production "The Silver Chair" this evening, starting at 7pm in the Upper School Gym Theatre. Chorus students will present a variety of showtunes in the Cabaret Show. "The Silver Chair" is the sixth story in C.S. Lewis' "The Chronicles of Narnia." This adaptation is written by a local playwright, Candi Spahr, who will be attending our show! And be sure to enjoy the spectacular Art Show, directly following drama and chorus productions. Our students have worked very hard to present their talents to you. Admission is free with donations accepted.
GRANDPARENTS DAY IS TOMORROW!
Pinecrest's popular annual Grandparent's Day is Wednesday, November 16, 2011, beginning with 8:30 a.m. Mass in the Our Lady of Guadalupe Chapel. Mass is followed by Open Campus and Classrooms, with a Coffee Reception outside of Building A. Grandparents are also invited to visit our new Lower School Activities Building (Gym), Media Centers, Chapels, the Dr. Tierney Memorial Garden, and our athletic fields. Be sure to say hello and welcome our wonderful grandparents when you see them on campus tomorrow!
5TH GRADERS RELIVE COLONIAL DAYS
Thanks to the help of many generous parent volunteers, Pinecrest Academy 5th grade students participated in a very special end of unit study adventure -- Colonial Days!


All students took a virtual field trip to Williamsburg, Virginia via the interactive white board, a big hit with the students, and everyone enjoyed treats made with Colonial recipes, including apple jacks, pound cake, snicker doodles and hot apple cider.


The boys flexed their colonial skills by building tin can luminaries, and they had a ball playing a variety of colonial games, including 9 Man Morris, marbles, and jack straws.


The girls crafted sweet colonial dolls called Poppets, made class quilts of the 13 colonies, and played string games and jacks.
It was almost as good as being there!
COMING TO YOUR PINECREST LIBRARY!
The annual Pinecrest Book Fair is coming soon! Sales start on Monday, December 5 and continue through Friday, December 9 in the Pinecrest Library in the Lower School, Building F. The Fair will be open from 8:00 am till 5:00 pm daily, with extended shopping hours on Thursday, December 8. Make a date to do some Christmas shopping with us! More information to come.
DOMINO'S PIZZA AVAILABLE ON THURSDAYS
The Upper and Lower School Cafes began selling Domino's pizza by the slice, featuring their "Smart Slice" pizza program, last Thursday, Nov. 10. The "Smart Slice" program uses low fat and low sodium pepperoni and low fat mozzarella cheese. Each slice is $1.50. This menu item will be available each Thursday provided there is adequate customer interest.
PINECREST DADS AND SONS MAKE MISSION TRIP TO ANGOLA
Several weeks ago, a number of Pinecrest dads and sons participated in a mission to "Angola" Louisiana State Penitentiary. This seemingly unusual visit allowed our dads and sons to experience the spiritual, human, and moral rehabilitation that has been achieved in this institution, particularly due to Christian ministerial outreach. Many of the inmates, once hardened criminals, have turned their lives around. Our dads and sons were able to experience first-hand the most dramatic of "real life" struggles and how good guidance can turn lives completely around.
MISSIONARY MEN'S SECOND ANNUAL TRIP
~By Alex Carraballo

How many of us would leave the comfort of our home and country to serve the poor?
On November 1, 11 men and Fr. Juan Guerra left the U.S. to Nicaragua for one purpose, to serve others. This was the Missionary Men's second annual trip to help serve the poor. After several hours of traveling, we arrived in a beautiful town on the west coast of Nicaragua, Santa Maria del Mar. Our purpose was simple: help finish a church, provide medical services, and be open to God's calling while there.
What does it feel like providing medical services to those in need who cannot afford medicines? Great, if you ask Dr. Peter Wrobel (Pinecrest Dad) and Adam Satory (13 year old son of David Satory) who assisted. They provided medical services to more than 300 patients who walked for hours to get there. Something special occurred when we were leaving the church, traveling on a small mud road. We met two ladies and a tiny baby who were in need of medical services. The mom recently had a C-section (her baby was only 10 days old), and she was not feeling well. It turned out that she had a urinary tract infection and needed antibiotics to get her feeling better again. What a true blessing that God kept us there long enough to serve this mom in need...
Read the article in its entirety by clicking here.
HIGH SCHOOL STUDENT INTERVIEWS CONGRESSMAN GRAVES
Pinecrest Academy ninth grade student, Nicole Madda, visited Washington, D.C. in October and was afforded the honor of interviewing Congressman Tom Graves, U.S. Representative for Georgia's 9th congressional district.
A gifted writer with an already keen sense of politics, Nicole captured a very candid interview with Congressman Graves in this compelling piece:
An Interview with Congressman Tom Graves
by Nicole Madda


On October 11, a beautiful fall day, in one of the world's most powerful cities, Washington D.C., Congressman Tom Graves, wearing jeans and cowboy boots, a natural reflection of his southern roots, welcomed me into his office. My parents met him a couple years ago and learned that his convictions and beliefs were very similar to their own, so they got to know him personally and decided to work on his campaign for the U.S. House of Representatives. He has now been in office for more than a year, and in October, I had the opportunity to discuss some of his views, especially his pro-life beliefs. The interview went well and was informative. In summary, Congressman Graves is a faith-filled congressman trying to make a positive difference in the nation and in the world...
DRAMA TEACHER PERFORMS IN THE SOUND OF MUSIC
Atlanta Lyric Theatre presents The Sound of Music, December 2 - 18 at the Strand Theatre in Marietta. The Sound of Music is a beloved musical because it captures the enduring love and unshakable faith that brought high-spirited postulant-turned-governess Maria Rainer, Captain von Trapp, and his seven musically gifted children together to survive and escape the Nazi occupation of Austria. Our very own high school drama teacher, Mrs. Barbara Macko, is part of the cast, playing one of the delightful nuns! Performances are held at The Strand Theatre, 117 N. Park Sq., on the Marietta Square. Tickets are $30-$45, with a 20% discount for Pinecrest students! For tickets, call 404-377-9948 or visit www.AtlantaLyricTheatre.com.
250 LETTERS FROM PINECREST STUDENTS TO OUR TROOPS
Pinecrest Upper School students participated in The Bert Show's Big Thank You, whereby the Atlanta radio station challenged Atlantans to offer personal handwritten letters for service members serving overseas, so that every single service member may receive a note of gratitude on Thanksgiving Day.
Pinecrest students wrote 250 letters, which were delivered by Pinecrest teacher, Mrs. Kristen Falk. First Lady, Michelle Obama, called the radio station to thank all participants, as they met their goal with this noble initiative. Kudos to all participating Pinecrest students!
FROM GREEN AND GOLD TO...RED AND BLACK! The University of Georgia Football game looked like a Pinecrest Academy reunion on Saturday, November 5, in Athens. Several Pinecrest grads were joined by their parents and friends over Homecoming weekend to cheer on the Georgia Bulldogs.
Students pictured (in random order) with their parents include: Eric Bueltel, Javier Callejas, Laura Callejas, Marina Carlisle, Nick Domenge, Luis Domenge, Daniel Drapeau, Nick Drapeau, Christian Elias, Meghan Flanigan, Jen, Kevin Metz, Pat Metz, John Schaffer, Samantha Swygman, Mr. & Mrs. Drapeau, Mr. & Mrs. Flanigan, Mr. & Mrs. Metz, Mrs. Marybel Carlisle, Mrs. Lucy Daniels and Mr. Rick Swygman.
ALUMNUS AT PRESS CONFERENCE FOR UGA BULLDOGS
If you are a Georgia Bulldog fan and happened to watch video capturing a post-game
press conference, you got a glimpse of Pinecrest Academy alumnus, Nick Fouriezos, who attended as a reporter. As we shared in a previous Paladin Press, Nick is the lead football reporter for The Red & Black student newspaper at UGA, affording him the special privilege of interviewing the players and coaches several times a week. As a sophomore Journalism major in the Honors Program, Nick offers a big thank you to high school teacher, Ms. Chwat, for encouraging him to write (a lot!) while at Pinecrest! Nick's Red & Black articles can be viewed here:
http://redandblack.com/author/nicholas-fouriezos/
EXTRA, EXTRA...READ ALL ABOUT IT!
If you haven't had a chance to read the papers or magazines lately, we'd like to share
some recent articles that have published, showcasing all of the blessings we enjoy here on our campus, from academics to apostleship to athletics!

A recent blog, posted by Mr. Michael Alexander of The Georgia Bulletin, on our wonderful long-time Lower School teacher, Mrs. My Thi Huynh:
Heart Screens for Teens article in the Forsyth County News:
Two stories in the Nov. 9 Forsyth Herald newspaper:
-- 25 Pinecrest Academy Students Inducted into NHS, and
-- Pinecrest Class Launches International Collaboration
You can also read the articles online:
http://www.northfulton.com/Articles-EDUCATION-c-2011-11-06-189925.114126-sub24322.114126-Pinecrest-class-launches-international-technology-collaboration.html
http://www.northfulton.com/Articles-EDUCATION-c-2011-10-30-189802.114126-sub-25-Pinecrest-Academy-students-inducted-into-NHS.html
Varsity Football Win Against Strong Rick Christian Academy in Forsyth County News:
http://sports.forsythnews.com/prep-sports/article/2270/
Varsity Girls Cross Country Team 7th Place Win at State on CummingHome.com:
http://www.cumminghome.com/sports/running/Pinecrest-Lady-Paladins-Place-7th-in-State-for-Cross-Country.shtml
TUITION ASSISTANCE - IMPORTANT DATES
Important Dates for 2011-2012 Tuition Assistance Applications
| | |
| --- | --- |
| Online system available for tuition assistance application entry | November 1, 2011 |
| Tuition Assistance Application Due to Pinecrest (includes online system entry and all back-up documents) | December 16, 2011 |
| Enrollment Contracts with Tuition Assistance (if requested) mailed to families of current students | Mid-February 2012 |
| Enrollment Contracts due to Pinecrest Academy | March 1, 2012 |
| Tuition Assistance reenrollment offers expire | March 1, 2012 |
PINECREST HIGH SCHOOL ATTENDANCE POLICY
All parents are encouraged to ensure the regular and punctual attendance of their students at school. However, the following situations may qualify as excused absence:
1. Student illness,
2. Death in the family,
3. Family illness which makes attendance impossible,
4. Emergency,
5. Participation in a school-sponsored event,
6. Medical or dental appointments,
7. Other events which have been pre-approved by the school.
Please CLICK HERE to read the complete revised document on our attendance policy. Questions can be directed to the deans of the boys and girls schools. Thank you for your cooperation!
JOIN US THIS SATURDAY NIGHT!
ADVENT BY CANDLELIGHT
All ladies are invited to a special evening designed to prepare your hearts and homes for Advent. Join us for the ever-popular Advent by Candlelight on Sunday, November 20, 2011, 7:00-9:30 p.m. at St. Brendan Catholic Church. This year's theme is "The Gift of a Loving Soul." A meditation will be given by Fr. Paul Moreau, parochial vicar at St. Michael the Archangel parish in Woodstock, followed by a presentation by local mom Mrs. Tammy Miller, mother to 11 children, five biological and six adopted special needs children. Coffee and dessert will be served. Bring your mother, sister, neighbor, friend!
HOST AN INTERNATIONAL STUDENT
HOST FAMILIES NEEDED
The best way to experience another culture is by making a young person from another country a part of your family and home. Hosting an international student is the perfect way to share your culture and traditions, while experiencing and welcoming those from another country. What are the benefits of hosting?
Exposing your family to a new culture and language
Growing closer as a family as you help an international student learn about your town and area
Experiencing the joys of having a new family member to love
Practicing hospitality and generosity with your own family
Developing a relationship with a foreign teenager that may last for years to come
Supporting diversity and cross-cultural understanding in your own home
Giving back to your community
Gaining perspective on our own country and culture through the international student's perception
Helping to make a difference in the world
Host Family Requirements: As a host family, your financial responsibility is minimal(typically host families are reimbursed for the student's expenses by the international student's family). Your exchange son or daughter asks that you provide three meals a day and a bedroom (either private or shared) with a host sibling of the same gender. Families are simply asked to provide a safe, warm, and nurturing environment while sharing their American culture with their student. Give a middle or high school student an opportunity of a life time! Contact our International Agents, Mr. John Nelson or Mrs. Lauren Nelson, at 404.434.5208 or nelson3554@gmail.com.
Immediate Host Families Needed:
Interested in becoming a host family? There are two very special young ladies, who are current Pinecrest high school students and are well loved in our community, who need a loving and caring home beginning in January 2012. For more information, please contact our International Agents, Mr. John Nelson or Mrs. Lauren Nelson, at 404.434.5208 or nelson3554@gmail.com.
IMPORTANT LOWER SCHOOL CARPOOL REMINDER
When picking up your Lower School children, please remain in the back carpool line and refrain from pulling around the line of traffic, unless directed to do so. This is for everyone's safety -- especially our precious children -- as we've had quite a few near head-on collisions just in the past week! Thank you for your assistance!
SPANISH ENRICHMENT PROGRAM OPEN HOUSE
Come learn more about the afterschool and weekend Spanish Enrichment programs offered through Children Spanish Express on Thursday, November 17, from 3-4 p.m., in Lower School B-3.
A HEARTFELT THANK YOU
The Pinecret Academy Admissions team would like to thank all of the wonderful parent volunteers and student ambassadors who shared their love of Pinecrest Academy with prospective families who came to both the Lower School Informational Coffee and the Middle School/High School Open House this week! A special thanks to our "SWAT team," chaired by Mrs. Sandy Ross, for all of their extraordinary efforts in helping prepare for these important events.
HEART SCREENS A SUCCESS
On behalf of Mrs. Cheryl Farkas and all who made Heart Screens for Teens possible
last Saturday, a big thank you for those who participated in this very important event. Another Heart Screens for Teens will be offered again at Pinecrest in the spring. Remember: HEART SCREENS SAVE LIVES!
PHOTOS OF PINECREST EVENTS AVAILABLE
Don't forget that you can order photos of Pinecrest events -- from campus activities to athletic events to the Gala! Photos make great memories of your years here at Pinecrest, and they make nice Christmas gifts, too! To view and order photos, you can either visit our web site, www.pinecrestacademy.org, and go to "Links" on the home page, or click here and go directly to Bowen Photography's web site.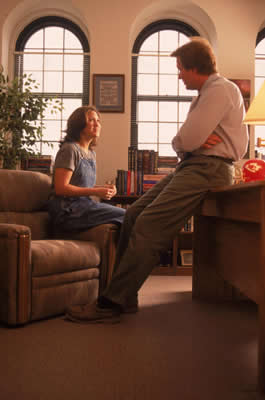 RETROUVAILLE WEEKENDS FOR COUPLES
Couples slowly and quietly drift apart or are being torn apart by terrible words and actions. Are you, or someone you know, frustrated, hurt, angry, or resentful? Does trying to talk about it only make it worse? The Retrouvaille program offers the chance to rediscover yourself, your spouse, and a loving relationship in your marriage. Some couples from our Pinecrest community have attended and have experienced beautiful results. Here is one of the January topics:
Married Singles Lifestyle -The Married Singles Lifestyle describes couples that may have lost a sense of closeness they once had as marriage partners and are living more like roommates. Retrouvaille teaches couples how to survive times like these in their marriages. This program has helped 10's of 1000's of couples experiencing difficulty at all levels of marital distress, from disillusionment to deep misery. For confidential information about, or to register for the January program beginning with a weekend on Jan 27-29, 2012, email: Atlanta@retrouvaille.org or visit www.HelpOurMarriage.com or www.retrouvailleofatlanta.org.
For information, call 1-800-470-2230 or visit www.retrouvaille.org. Upcoming weekends: 1/27/12, 4/13/12, 7/27/12, 10/5/12.
UPCOMING PARENT MEETING
November 17 -- 11th and 12th Grade Meeting
Meeting begins at 8:00 a.m. in the Gym Atrium
IN REMEMBRANCE...WITH FLOWER INTENTIONS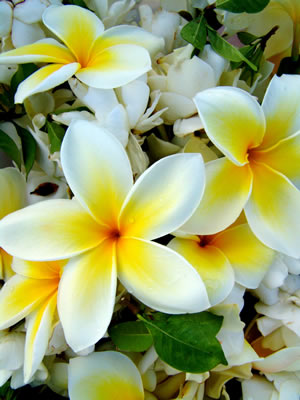 If you would like to commemorate an anniversary, birthday, special event, or the memory of a loved one, you can do so by donating flowers for the altar in the OLG chapel. Donated flower arrangements will be reserved on a weekly basis, with your intentions noted in the Paladin Press. Contact Tina Gannon to reserve a week at (706) 531-8245 or gannon84109@yahoo.com.
UPCOMING SPORTING EVENTS - WEEK OF NOVEMBER 14
Tuesday, Nov. 15
Varsity Girls Basketball Turkey Shootout vs. Central High School away @ South Forsyth High School - Game 4:30
Wednesday, Nov. 16
Varsity Boys Basketball Turkey Shootout vs. Central High School away @ South Forsyth High School - Game 4:30
Varsity Swim Meet @ Cumming Aquatic Center - warm up 6pm, start time 6:40pm
Thursday, Nov. 17
MS Girls Basketball game (home) vs. Fellowship - game time 4pm
MS Boys Basketball game (home) vs. Fellowship - game time 5:15pm
Friday, Nov. 18
JVG Basketball game (away) vs. North Cobb Christian School - game time 4:30
CMLA Basketball Games (gym) 9am -8pm, Pinecrest Gym
Saturday, Nov. 19
Varsity Girls Basketball Turkey Shootout vs. Lambert High School @ South Forsyth High School - game time 3pm
Varsity Boys Basketball Turkey Shootout vs. Lambert High School @ South Forsyth High School - game time 4:30
VARSITY AND MIDDLE SCHOOL BASEBALL SIGNUPS
A sign-up sheet will be posted in Boys School for all Middle and High School boys who wish to play Varsity or Middle School baseball.
4th ANNUAL HIGH SCHOOL INVITATIONAL VARSITY SWIM MEET RESULTS - NOVEMBER 12
TEAM FINISHES:
The Girls' Varsity Swim Team finished 7th out of 13 teams. The Boys' Varsity Swim Team finished in 5th out of 13 teams - even beating a school with a pool!
STATE QUALIFIERS!
* Christian Marchione qualified in both the 50 Free with a time of 23.37 and in the 100 Free with a time of 51.19.
* The Boys' 200 Free Relay of Sean Klooster, Christopher Birozes, Andrew Wilborn, and Christian Marchione qualified for state with a time of 1.37.59.
NEW PINECREST RECORDS:
* Christian Marchione - 50 Freestyle = 23.37
* Christian Marchione - 100 Freestyle = 51.19
* Andrew Wilborn - 100 Breaststroke - 1.14.22
* 400 Boys' Freestyle Relay = 3.49.13 (Sean Klooster, Christopher Birozes, Patrick Wilborn, Christian Marchione)
* 200 Girls' Medley Relay = 2.15.17 (Stephanie Petros, Theresa Reed, Valerie Welty, Sarah Gehling)
* 200 Girls' Freestyle Relay = 1.59.33 (Valerie Welty, Emily Walters, Theresa Reed, Sarah Gehling)
* 400 Girls' Freestyle Relay = 4.57.01 (Emily Walters, Stephanie Petros, Maggie Sullivan, Alexandra Moreno)
SCORED TOP FIVE IN EVENT:
* 100 Freestyle: Christian Marchione - 1st place out of 77 swimmers!
* 50 Freestyle: Christian Marchione - 3rd place out of 91 swimmers!
* 200 Boys' Free Relay: Klooster, Birozes, Wilborn, A., Marchione - 1st place out of 23 relays!
* 400 Boys' Free Relay: Klooster, Birozes, Wilborn, P., Marchione - 1st place out of 19 relays!
* 100 Freestyle: Sarah Gehling - 5th place out of 86 swimmers!
* 200 Girls' Free Relay: Welty, Walters, Reed, Gehling - 5th place out of 41 relays!
NEW PERSONAL BEST TIMES for Varsity Girls:
* 50 Free: Stephanie Petros, Theresa Reed, Daniela Quintana, Kristine Kliphouse, Julia Petros, Camille Labiche, Sydney Ojeda, Emily Walsh, Lucia Nunez, Melisa Perez
* 100 Free: Emily Walsh, Ashley Jernigan
* 200 Free: Emily Walters
* 50 Back: Stephanie Petros, Julia Petros, Kristine Kliphouse
* 100 Back: Stephanie Petros, Camille Labiche, Sydney Ojeda
* 100 Breast: Daniela Quintana, Theresa Reed, Valerie Welty, Lucia Nunez, Kristine Kliphouse, Julia Petros, Melisa Perez
NEW PERSONAL BEST TIMES for Varsity Boys:
* 50 Free: Christian Marchione, Andrew Wilborn, Patrick Wilborn, Daniel Avila, Carlos Nunez, Patrick Bailer
* 100 Free: Christian Marchione, Christopher Birozes, Ben Dodson, Carlos Nunez, Daniel Avila, Patrick Bailer
* 500 Free: Jack Meersman (improved by over thirty seconds!)
* 50 Back: Jack Meersman, Ben Dodson
* 100 Breast: Andrew Wilborn, Patrick Wilborn
* 200 IM: Jack Meersman
HONORABLE MENTION to the following swimmers who stepped up and swam an event for the team's sake:
* Jack Meersman who swam a half mile by the time the meet ended: 50 back in relay, 200 IM, 500 Free, 50 Free, 100 Free in relay and improved three of his times! Incredible!
* Andrew Wilborn and Maggie Sullivan stepping up to replace sick swimmers
Next Meet: Wednesday, November 16 at Cumming Aquatic Center. Warm-ups are at 6:00 p.m. Meet starts at 6:40 p.m.
PALADINS BASKETBALL TEAM LOSES TO SOUTH FORSYTH
The Paladins lost to South Forsyth Saturday night, Nov. 12, by a score of 62-45.
Pinecrest was down by only 6 points in the 4th quarter, when John DePalma (26 points, 11 rebounds) went to the basket and scored but was called for an offensive foul. This turned the momentum in favor of the War Eagles who went on to win in the first game of the county Hoopfest tournament. Zach Guard also had 10 points for the Paladins, who will face Forsyth Central on Wednesday evening at 4:30 at South Forsyth as the county tournament continues.
VARSITY GIRLS BASKETBALL TEAM LOSES TO SOUTH FORSYTH
The Lady Paladins Varsity Basketball team suffered a significant loss to South Forsyth High School last Saturday, Nov. 12, with the final score 58-28. Despite the loss, Ari Fouriezos led the Lady Paladins with 12 points.
MIDDLE SCHOOL BOYS BASKETBALL TEAM LOSES TO MT. BETHEL
The Middle School Boys Basketball team played last Tuesday night, November 8, at Mt. Bethel. At halftime, the score was Pinecrest 16, Mt. Bethel 11. However, we couldn't keep our lead and ended up losing a hard fought game 35-32. Matthew Walters led the Paladins with 6 rebounds and 8 points.