Holiday Reminder
PPE
C will be closed in
observation of
Labor Day on
Monday, September 3rd.
We will reopen at 8:30 a.m.
on Tuesday, September 4th.
Enjoy your three-day weekend!
Thank you, Maxine!

Former client

Maxine Rucker with Logos Title recently received a check in the amount of $250

for referring a new client to Perimeter Park.

We want to be able to write YOU a check, too! You get $250 for every referral that results in a 6-month contract, and $500 for every referral that results in a 12-month contract. (Or you can still get a Kindle or iPad, if you choose.)

Offers are valid only on agreements for office space. Virtual offices are not included.

No Expiration
August Birthdays
9 - Anthony Williams
10 - Charles Story
12 - Joel Crockett
15 - Richard Glickman
17 - Chad McDowell
21 - Alana Bryant
22 - David Cornwell
29 - Robert Humphrey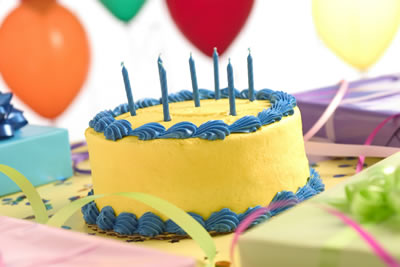 Happy Anniversary, Rick Schlessman!!
Rick has had his office at Perimeter Park since August of 2000! He is a financial planner with Ameriprise Financial in office 202.
Rick is currently our longest-tenured client. While we are thankful for all of our clients, we are especially appreciative of our long-term relationships.
Rick and his wife, Cathy, are active members of their church.

Rick works tirelessly for several charitable organizations through his church, and has made several trips to Haiti to work on clean water projects. When t

hey're not in Nashville, they enjoy relaxing with their dogs on their farm in Kentucky. They have also taken some fabulous vacations over the years, including more than one African safari!
Thank you, Rick! We look forward to 12 more years!
PPEC Blog: A Happy Employee is a Productive Employee
Business owners cannot afford to forget how important it is to inspire, motivate, and empower their employees, especially in tough economic times. Great business owners value loyalty and know that they have a responsibility to edify and encourage their employees. Bad business owners forget that their support staff needs their support, too.
Great leaders know how to inspire and motivate their employees. They work to create an environment that supports, develops, and expands employee creativity and productivity. They encourage initiative, nurture decision-making abilities, and supply their employees with opportunities to be successful.
Click here to learn several ways business owners and managers can encourage and motivate their employees.
Social Media Tip of the Month